THIS IS PEDAL PYTHON
The World's Best Cable Organization System for Musicians
Originally designed for guitar pedalboards, Pedal Python™ is THE ultra lightweight, crazy flexible, super-sleek, customizable, durable, reusable, widely compatible, easy to use, and AFFORDABLE cable management solution for stage, studio, home or office! Requires no special tools. Thousands and thousands sold WORLDWIDE!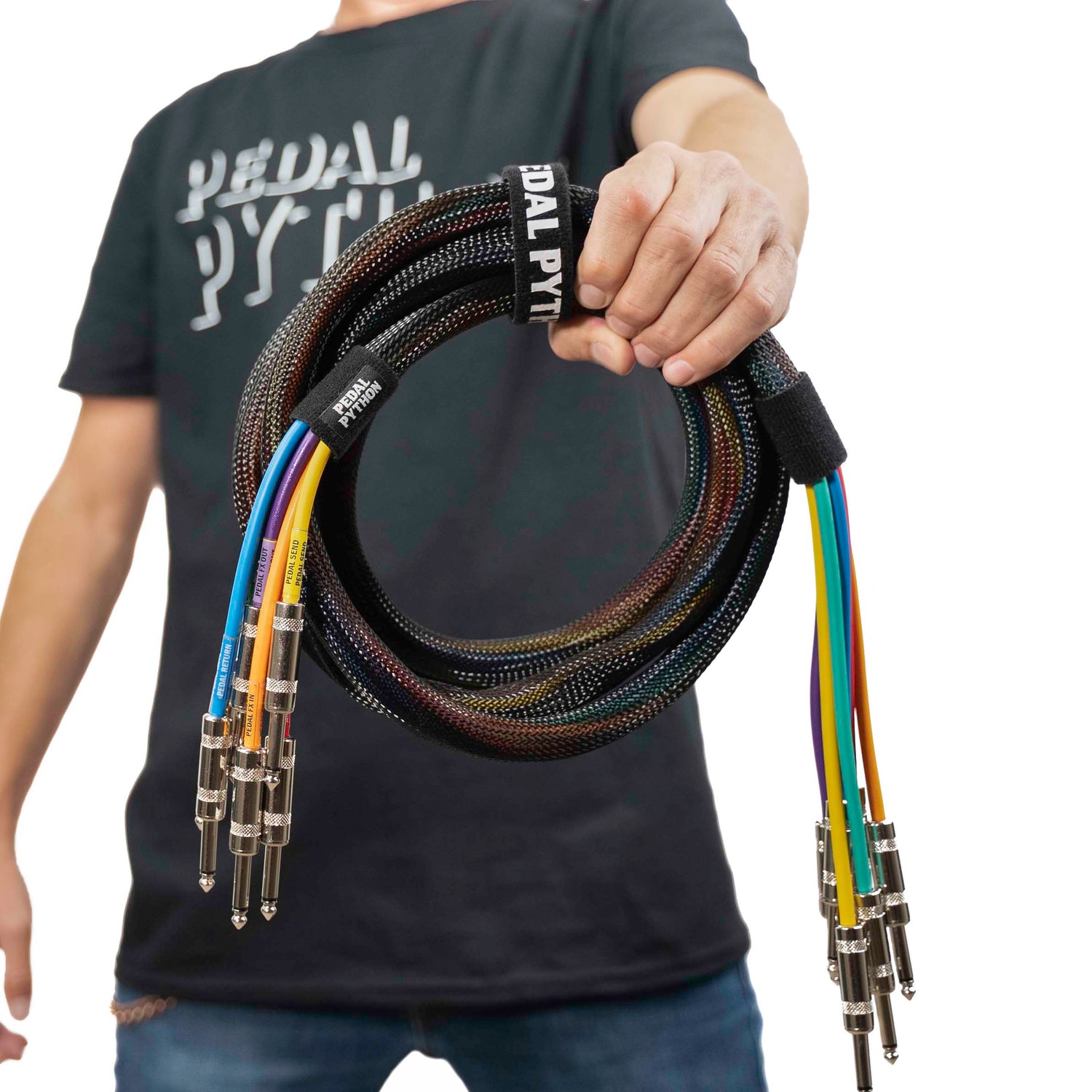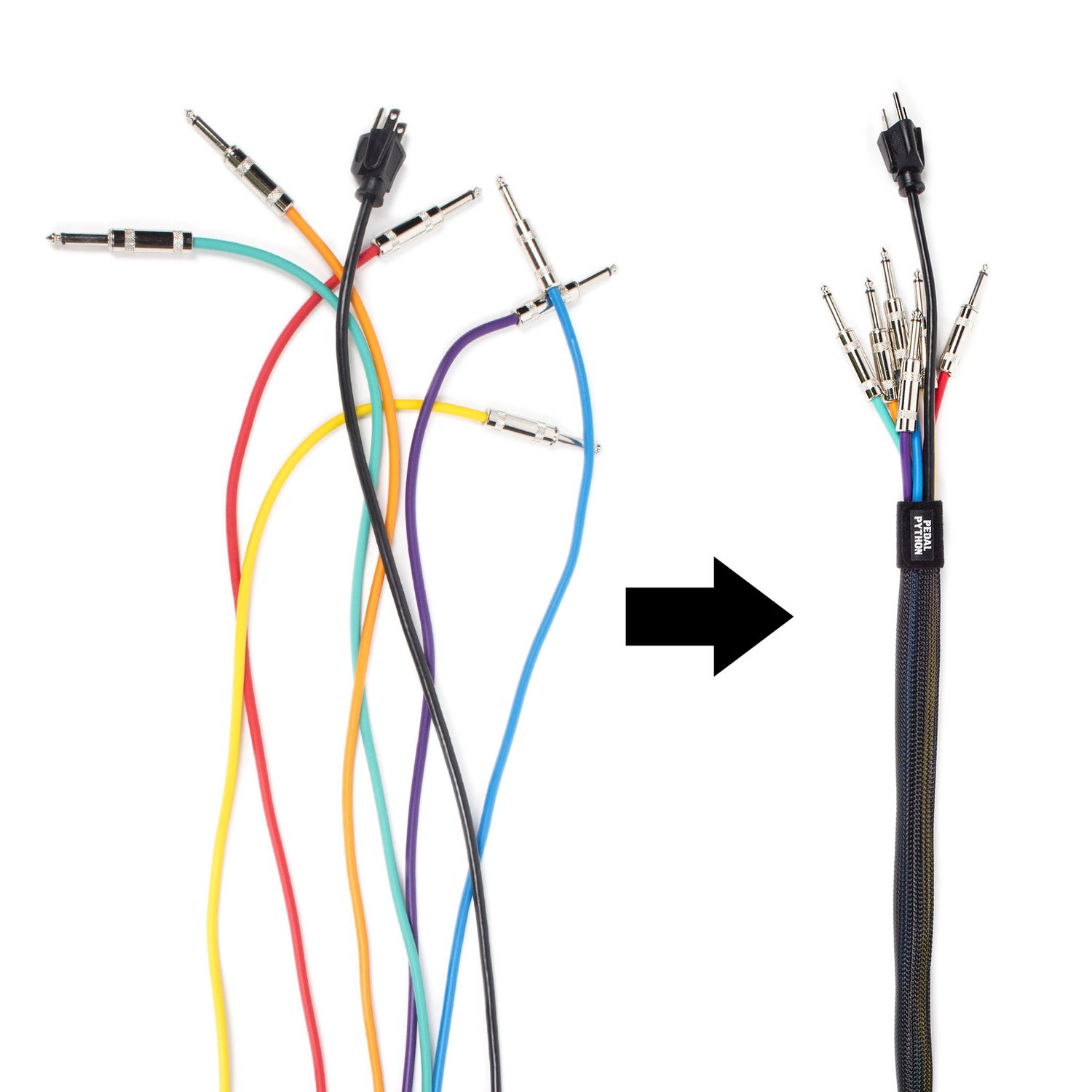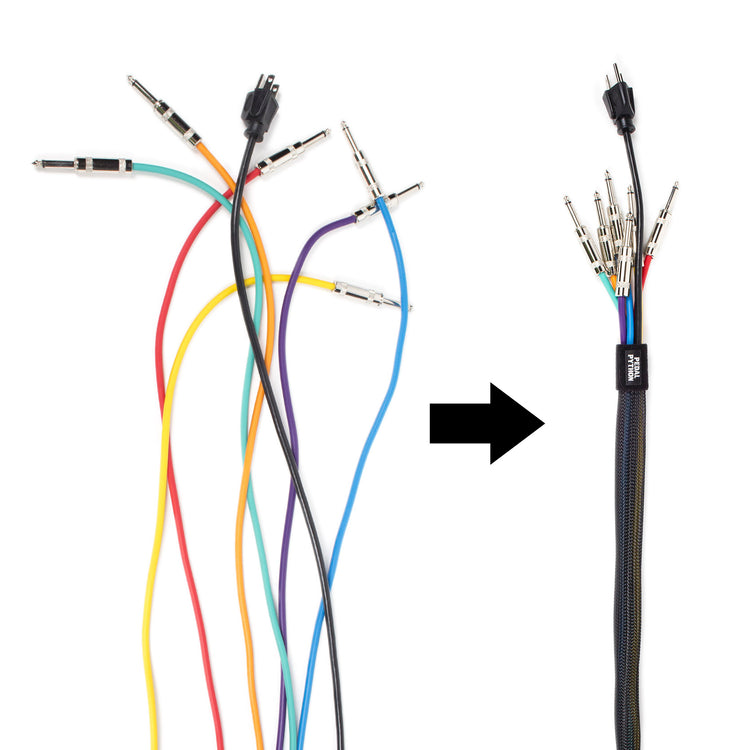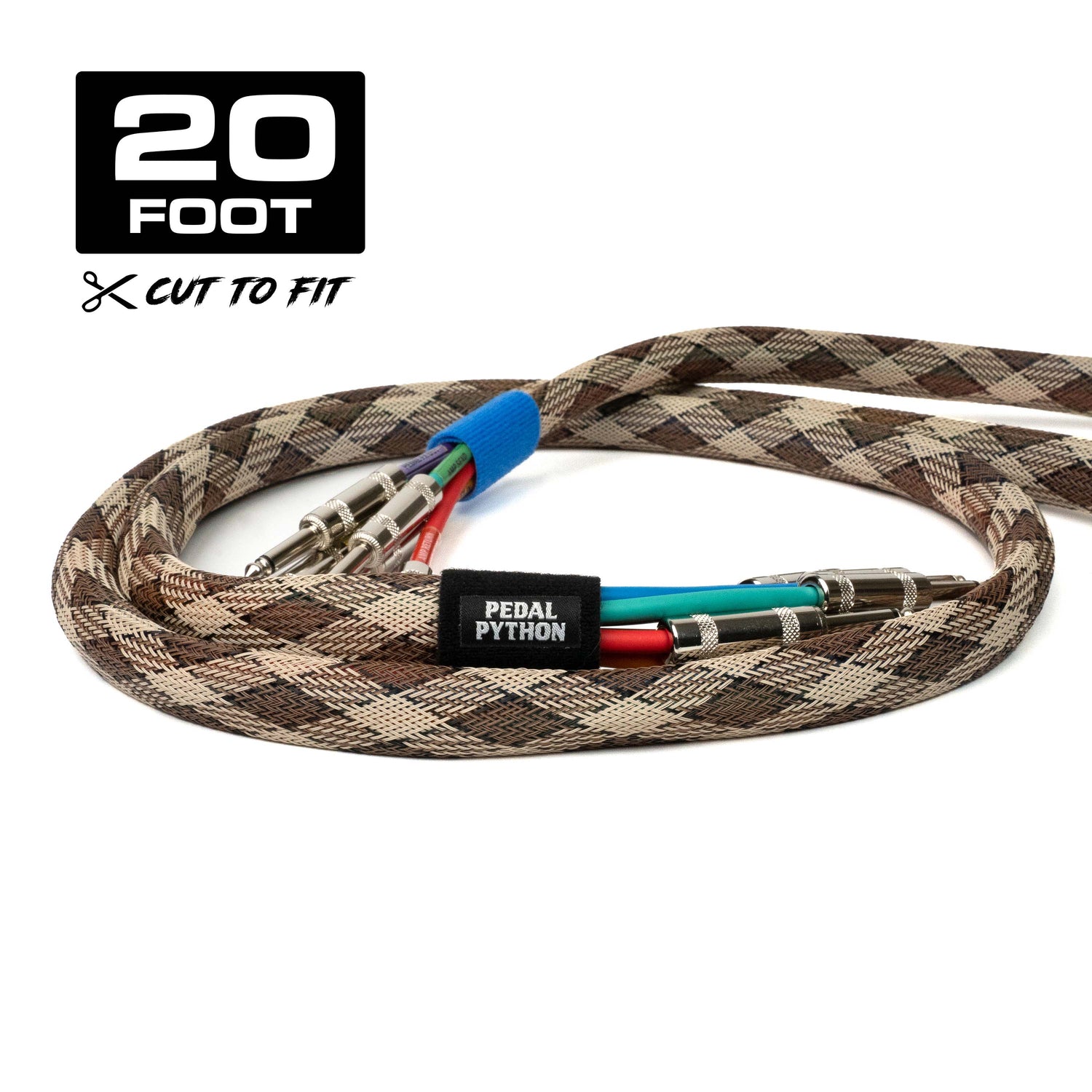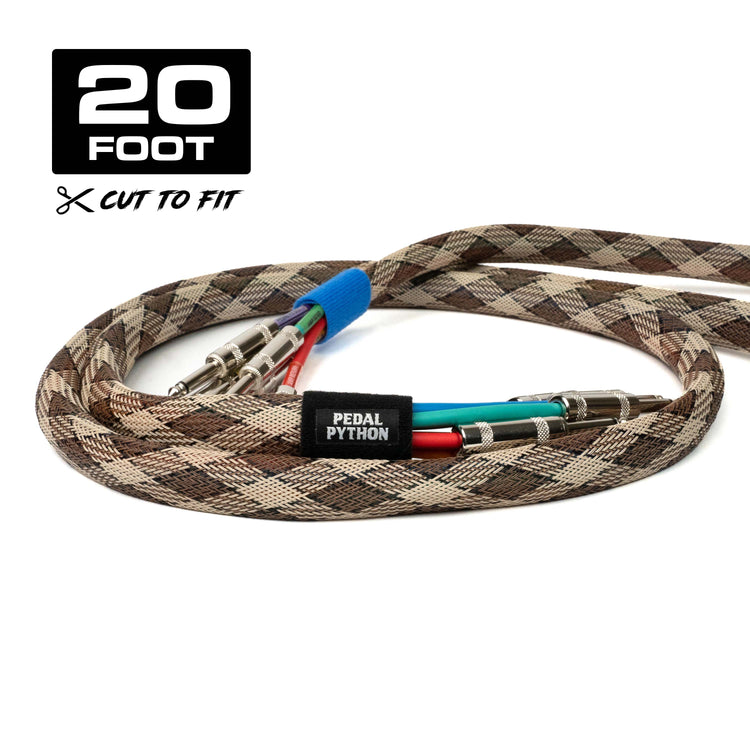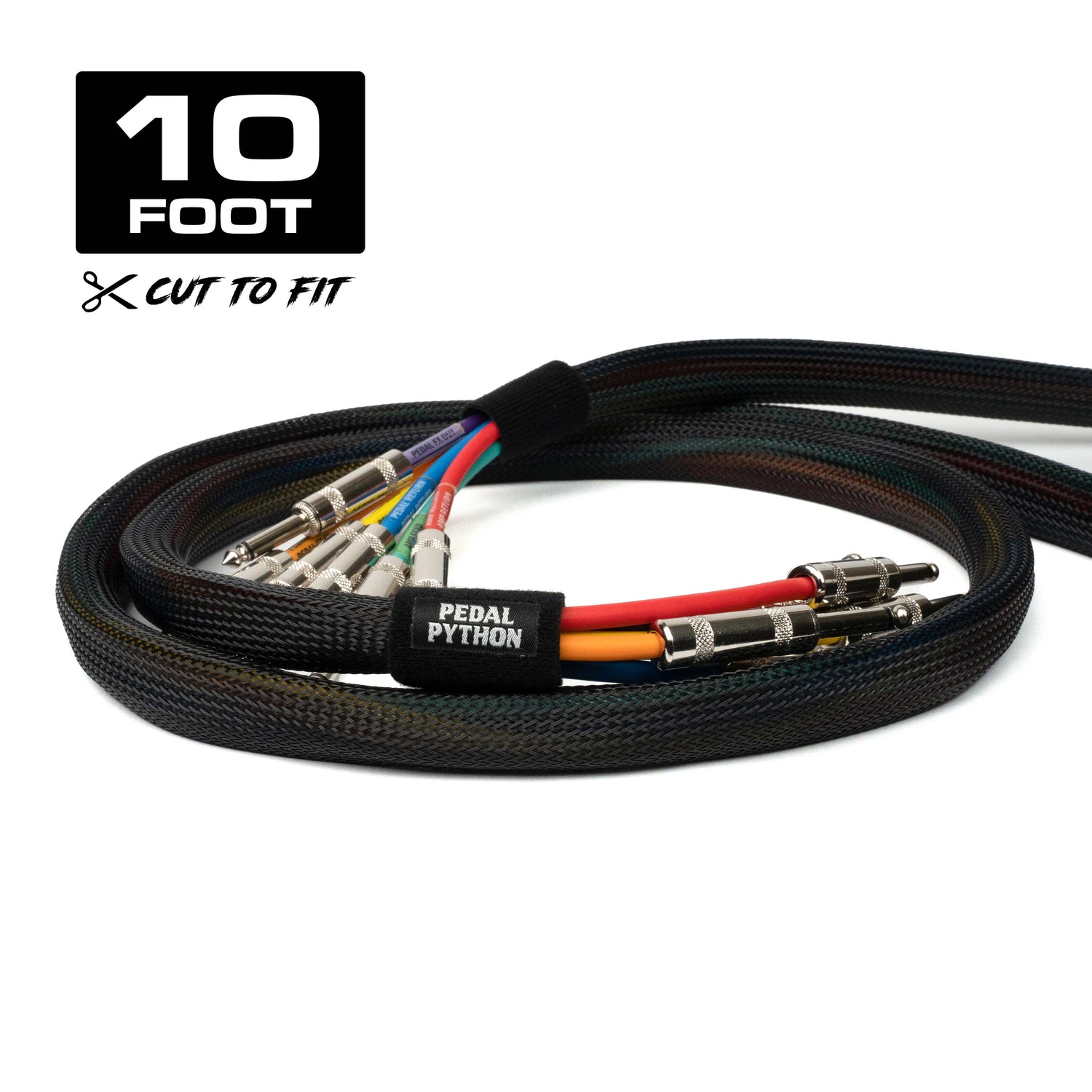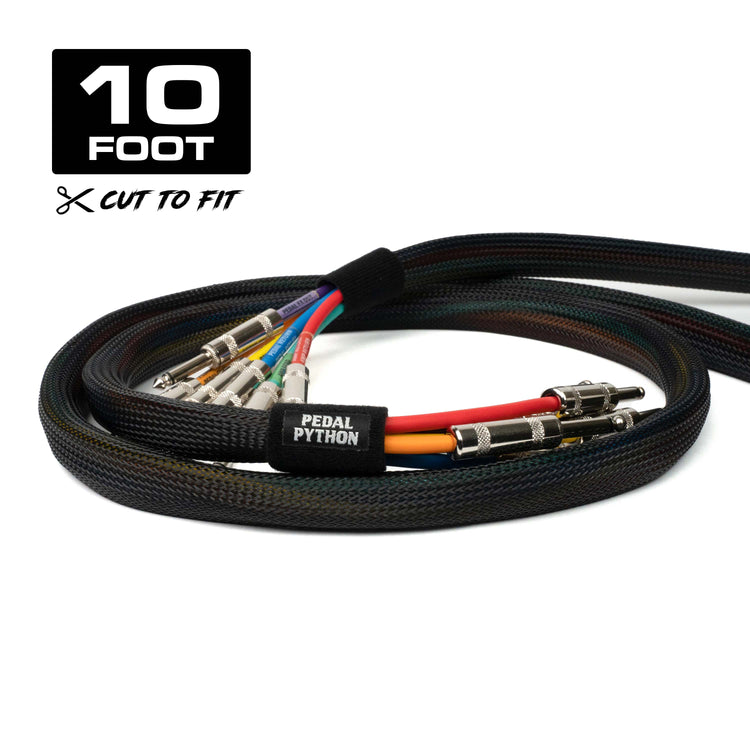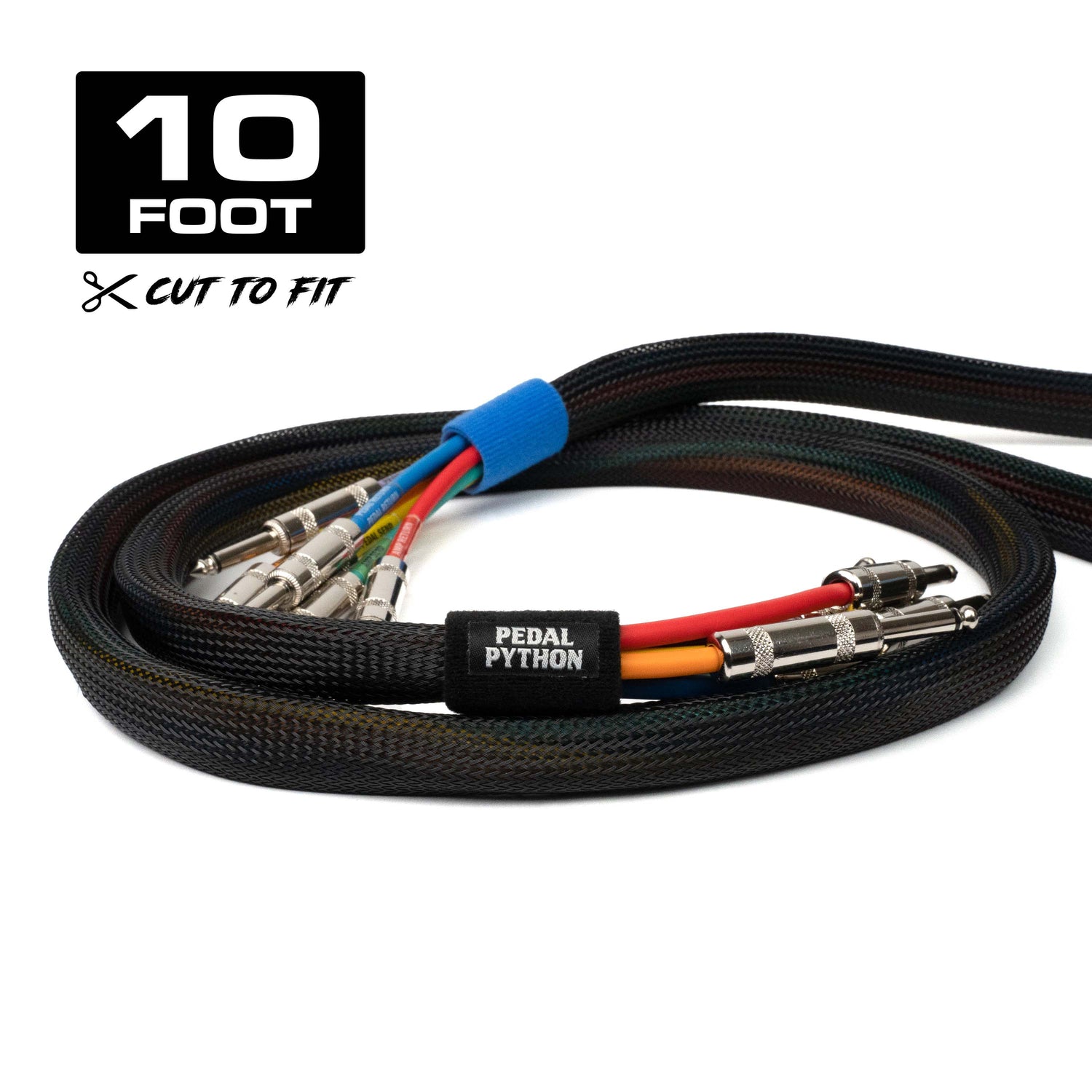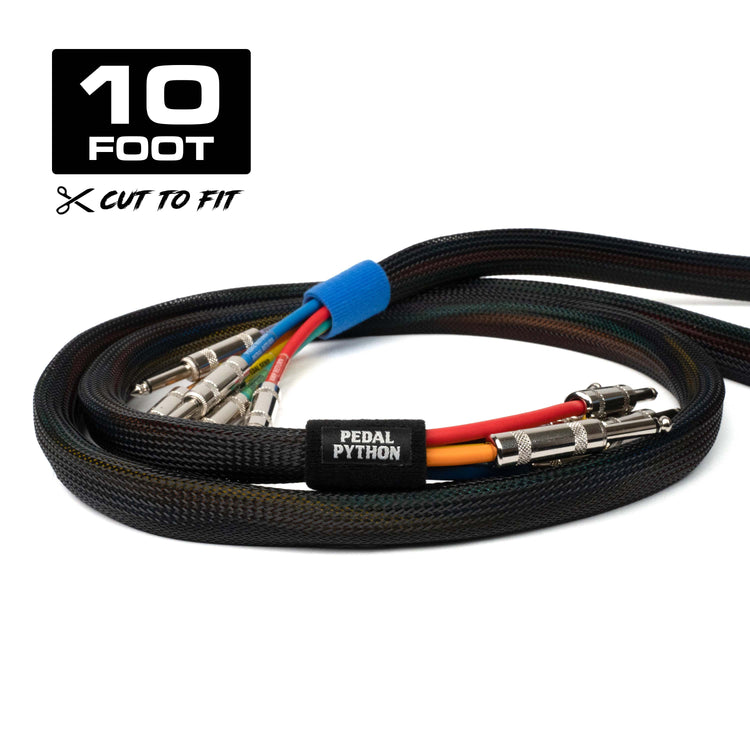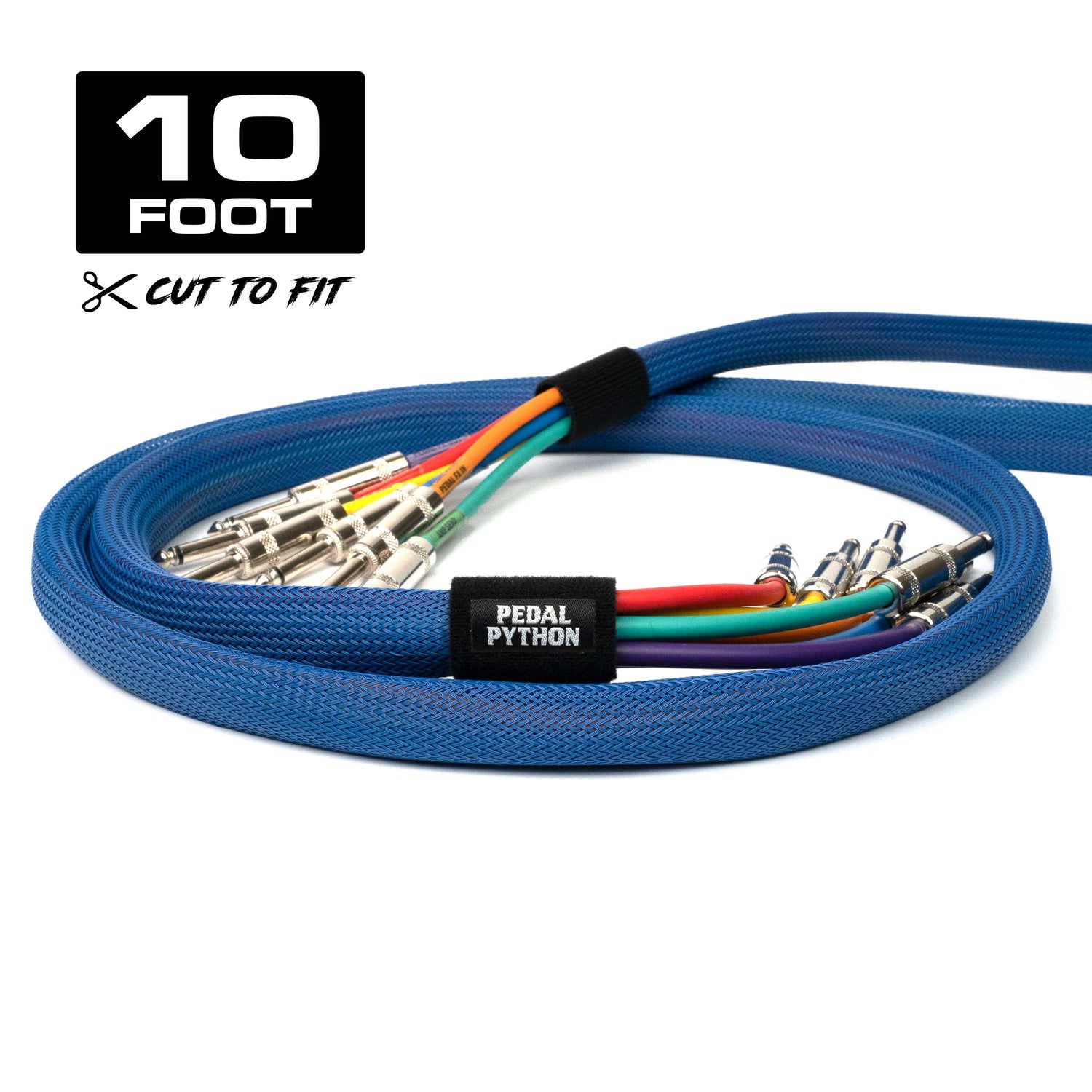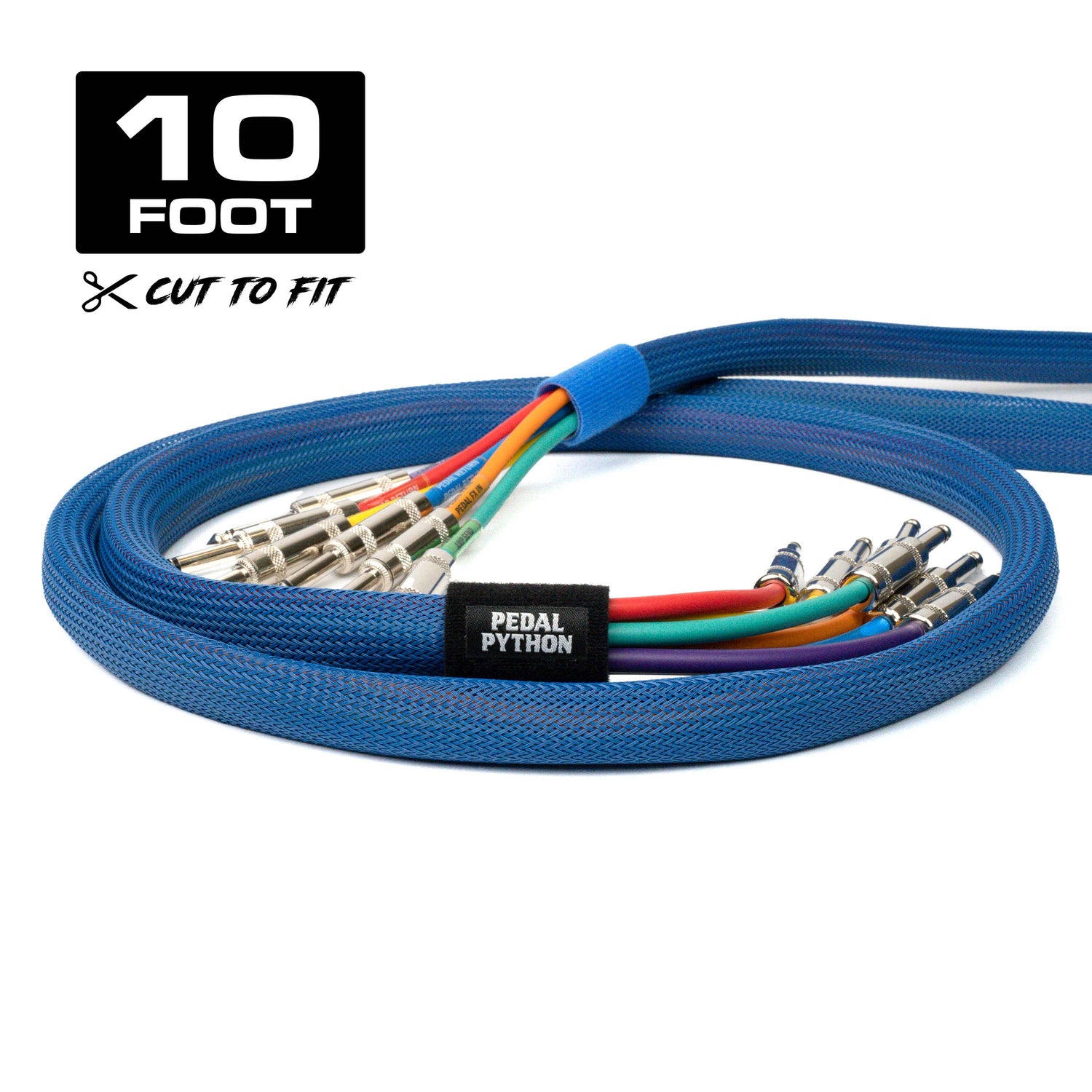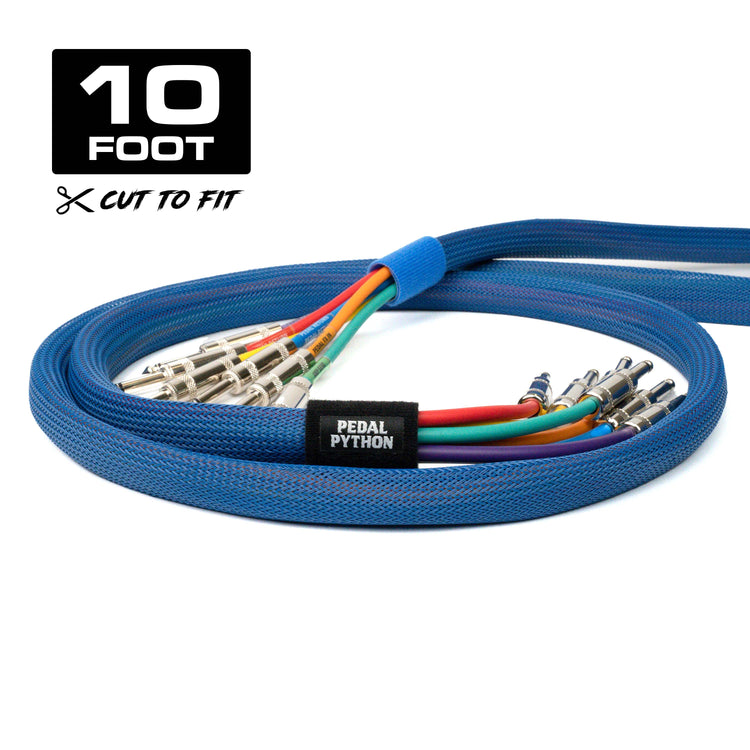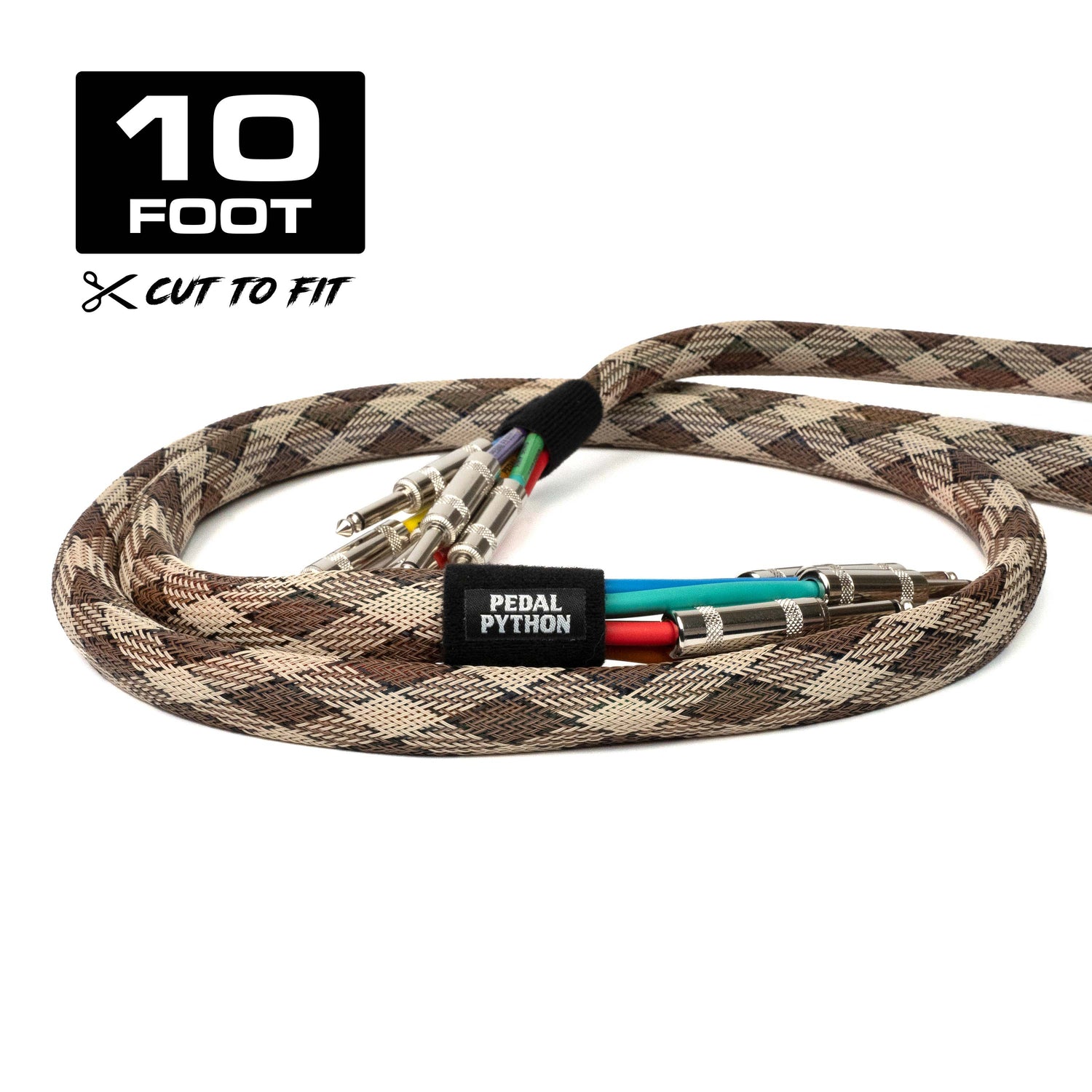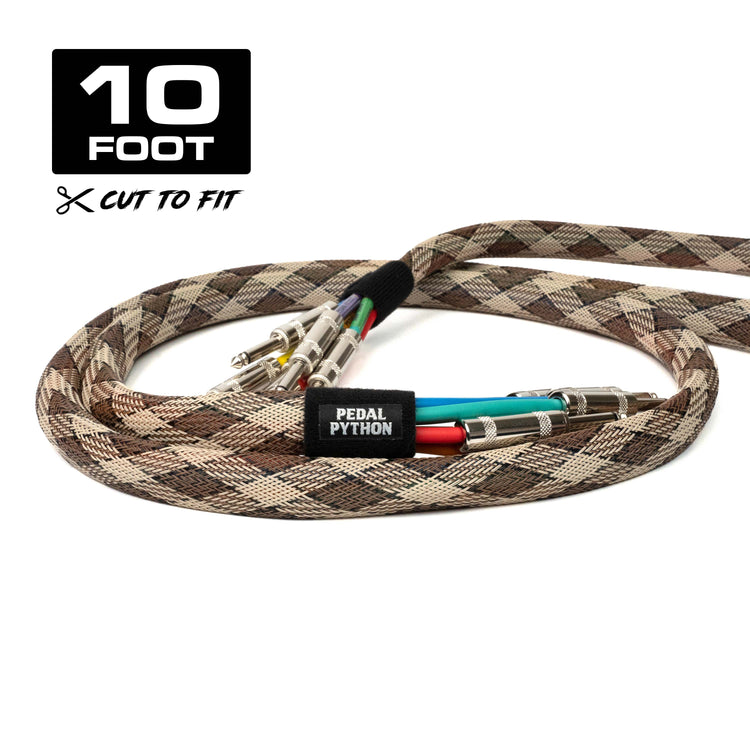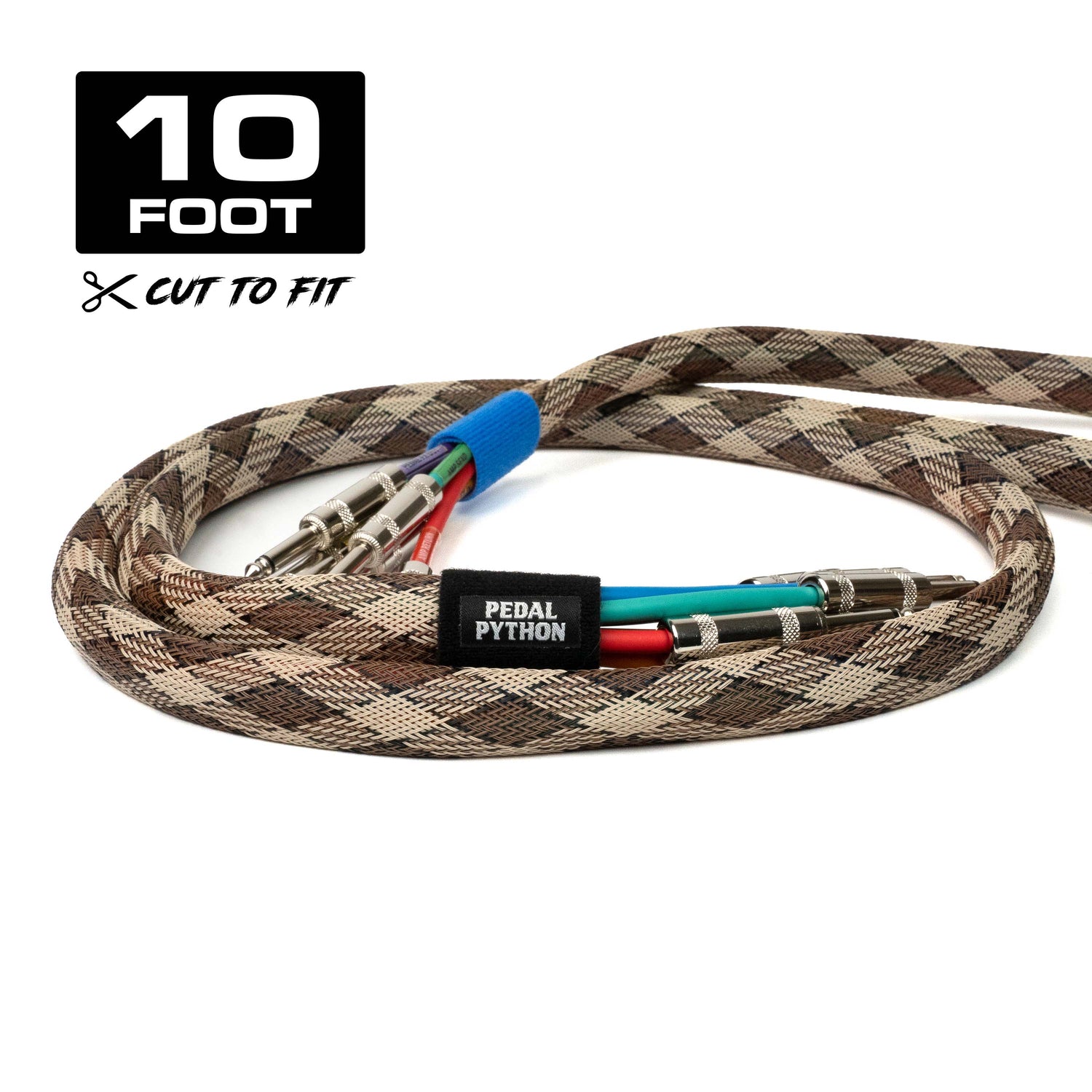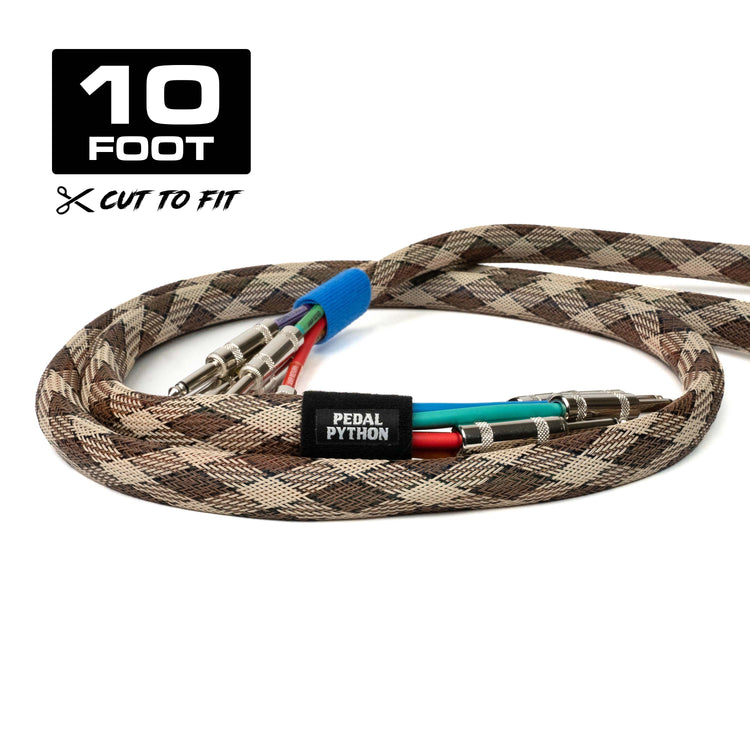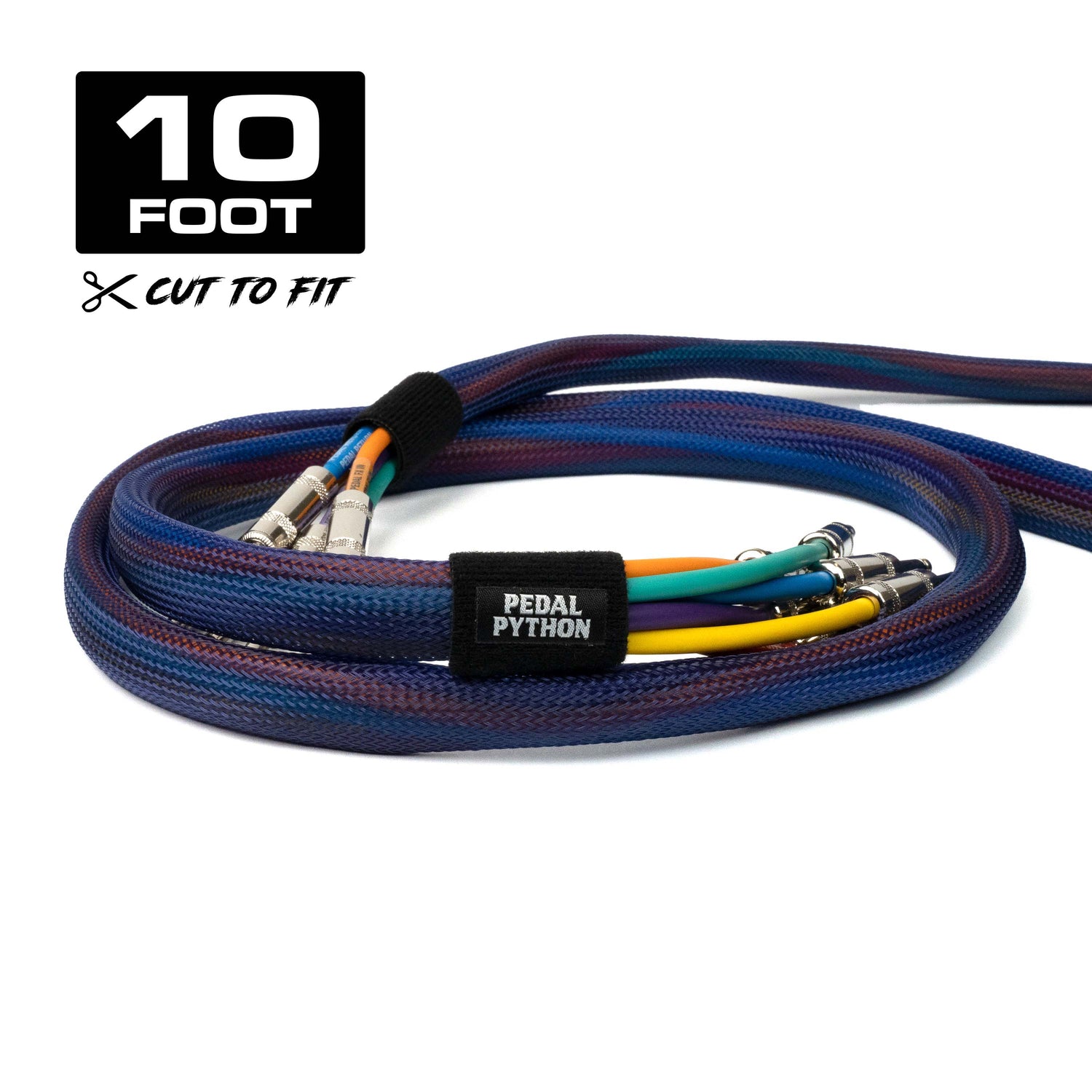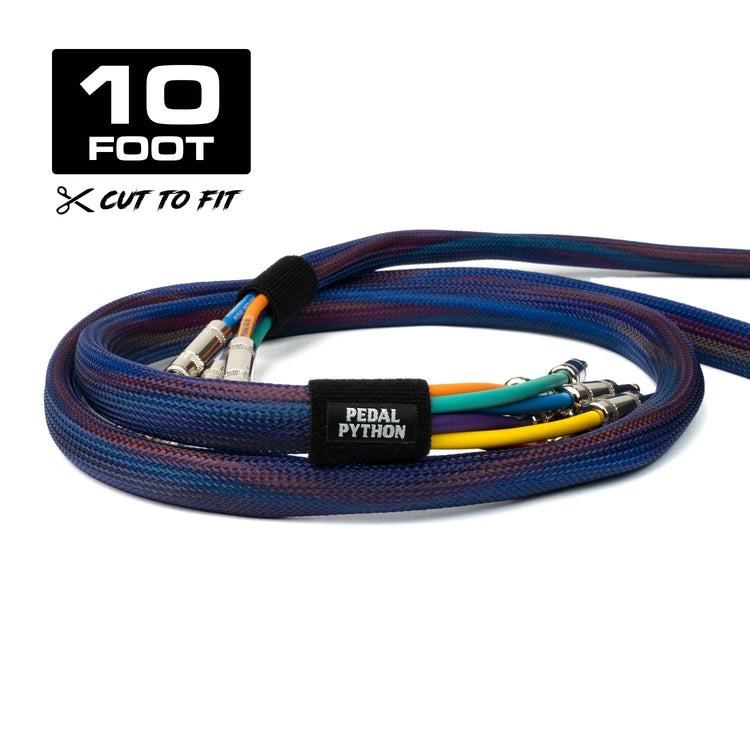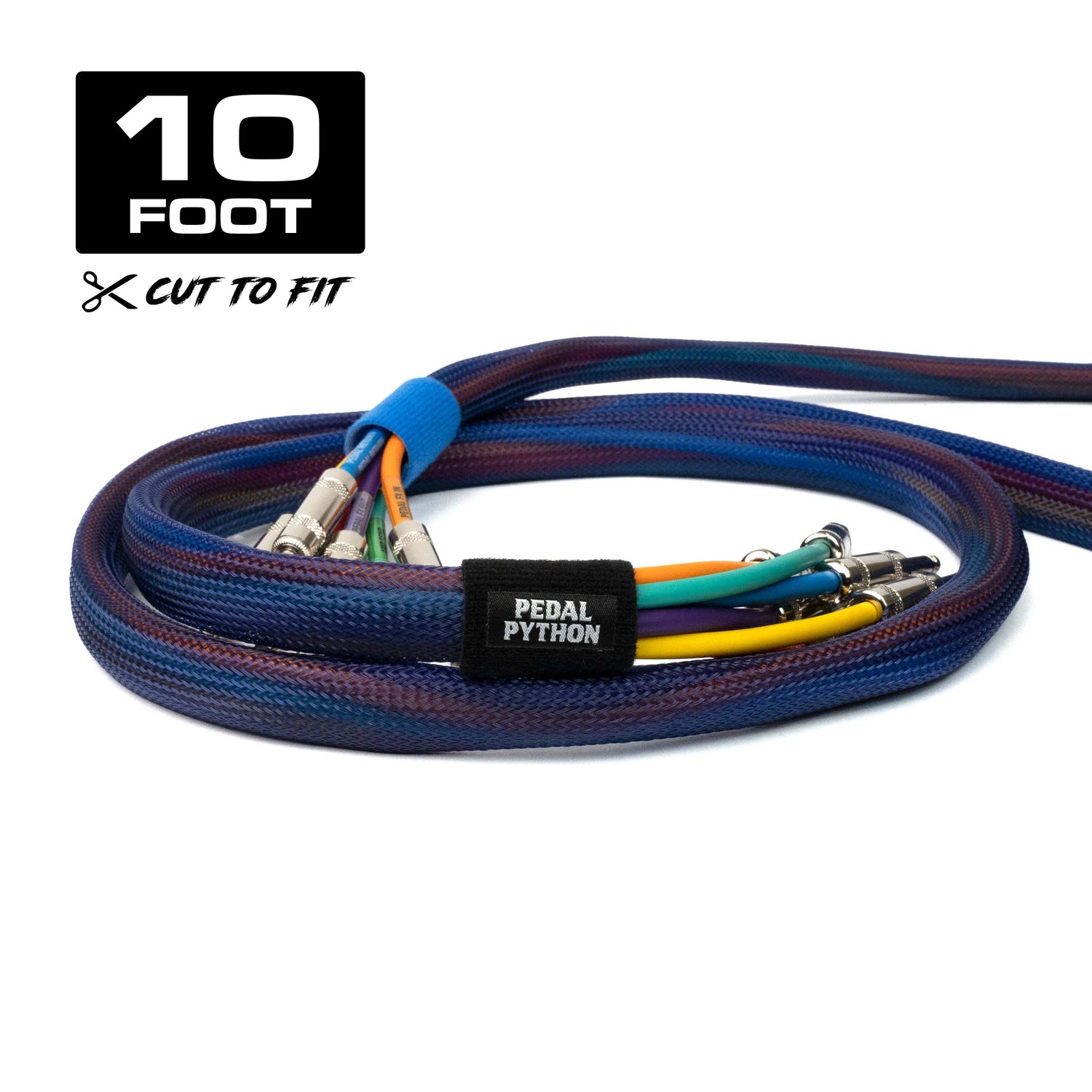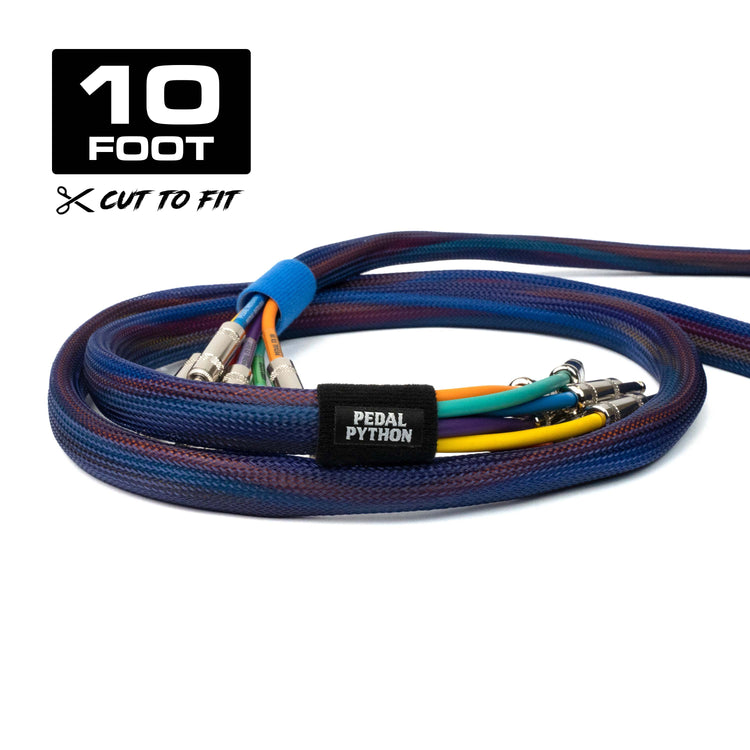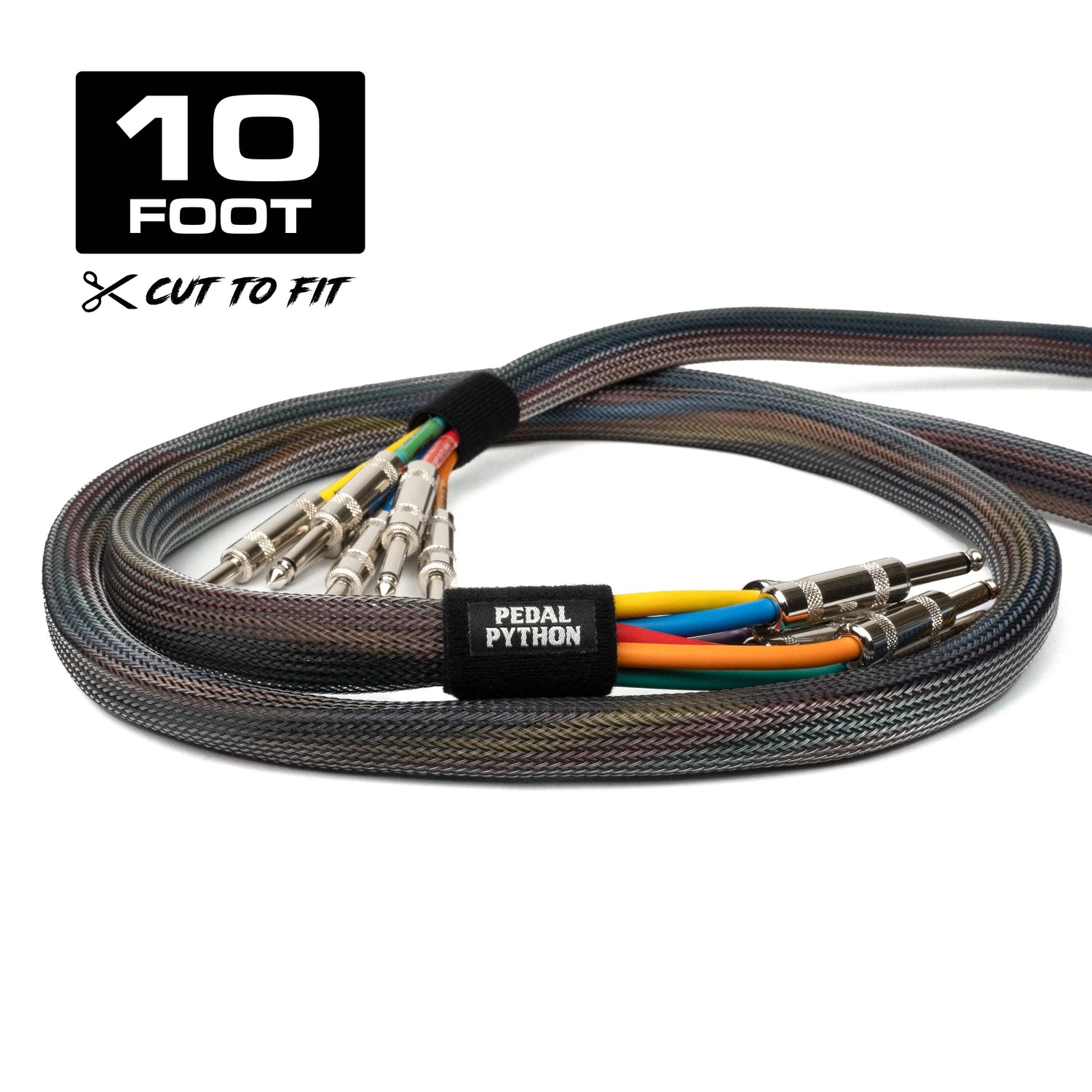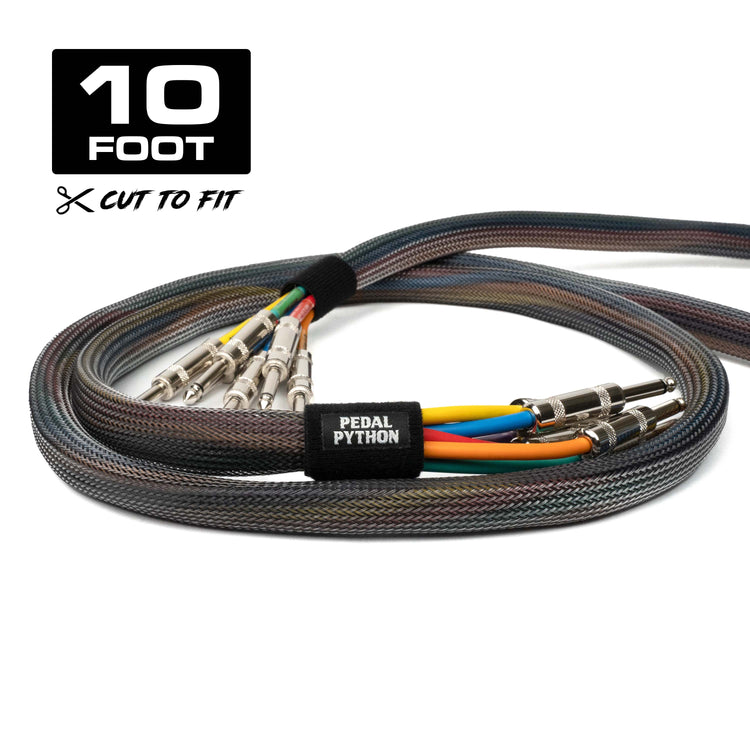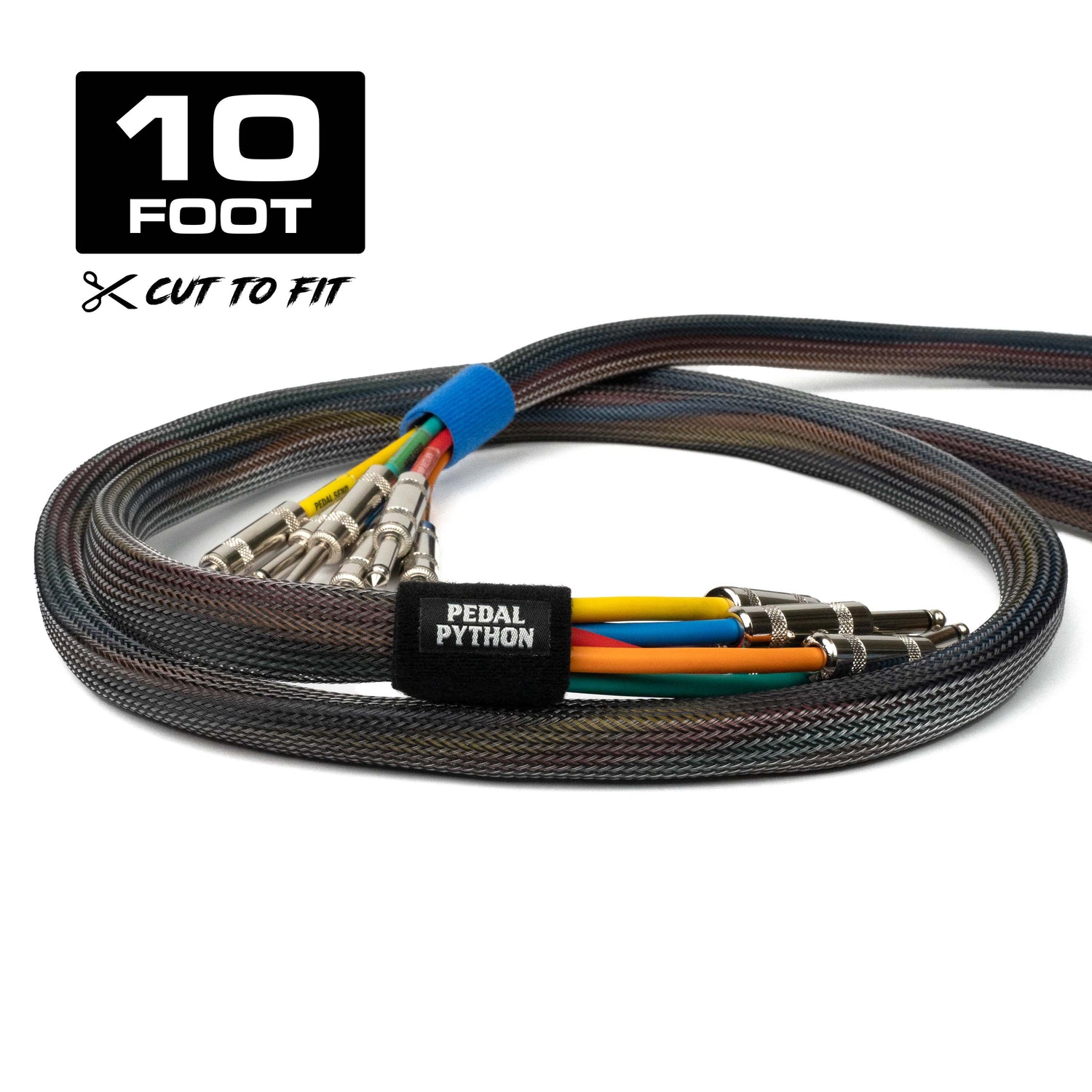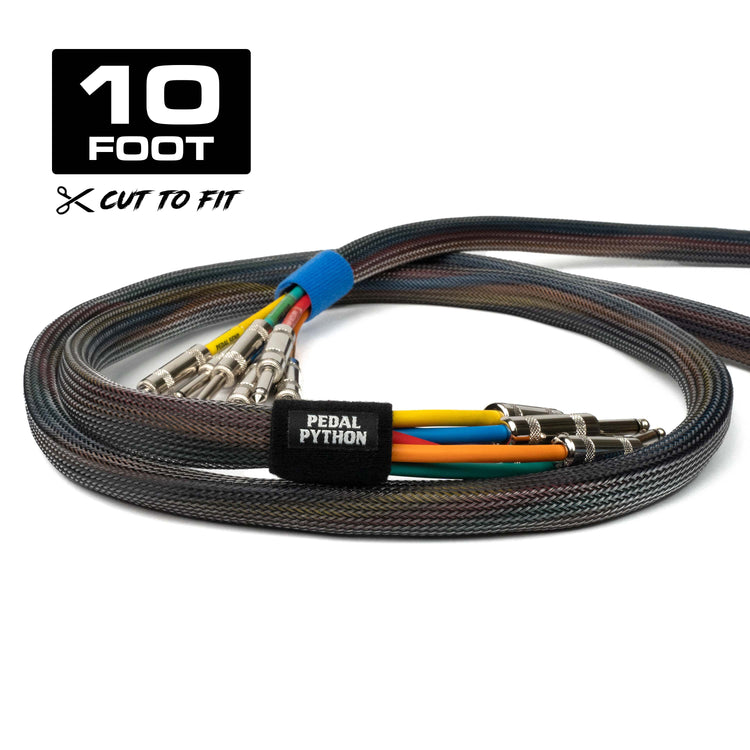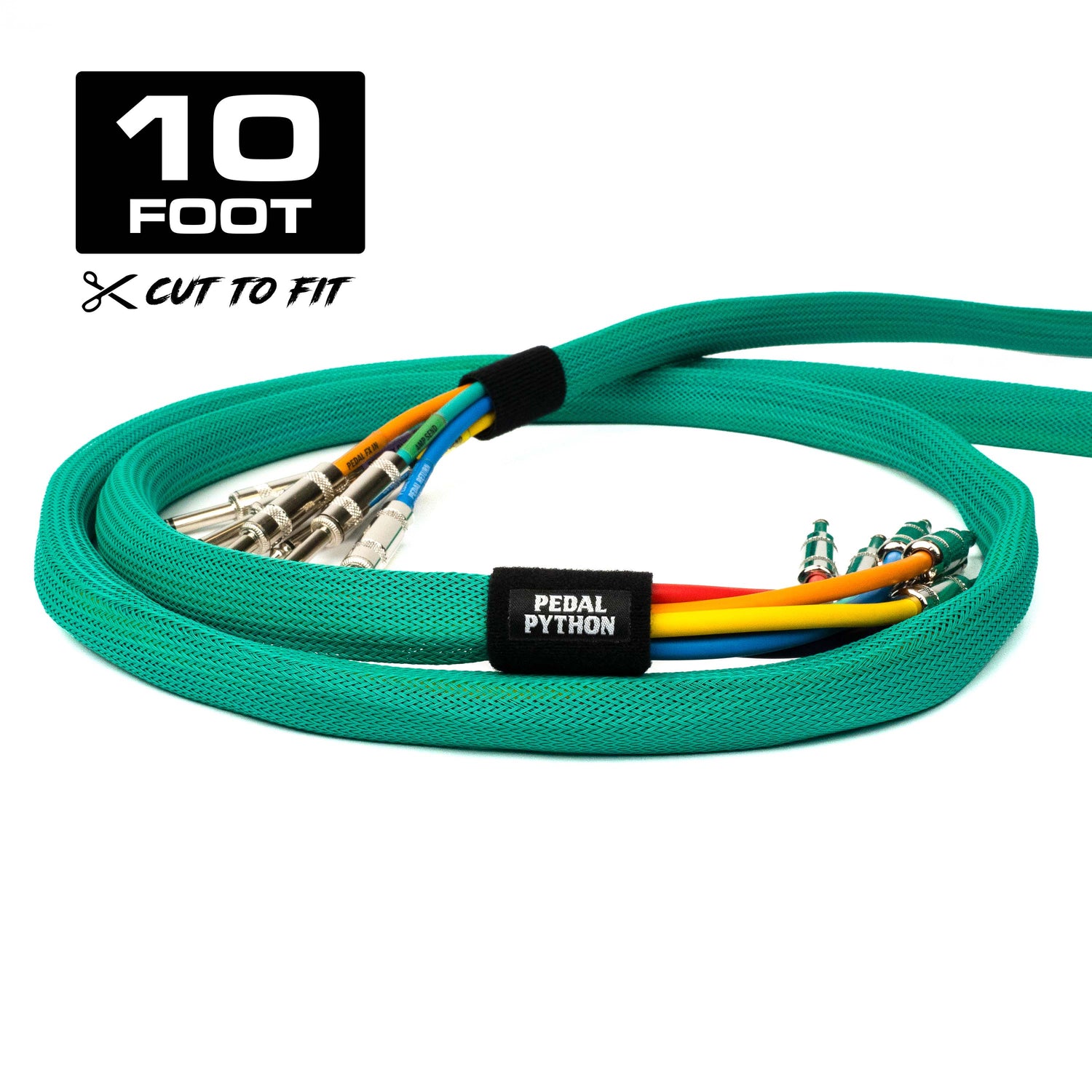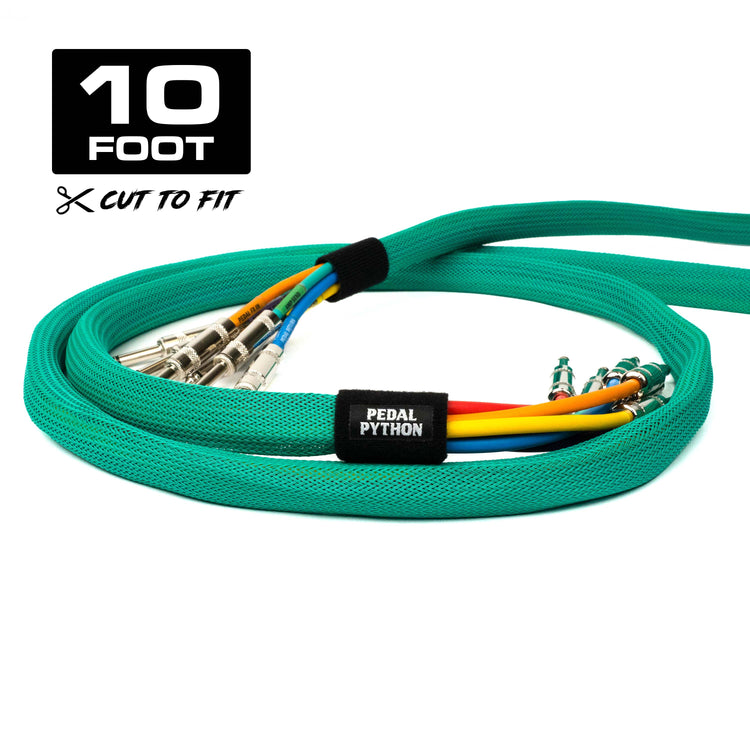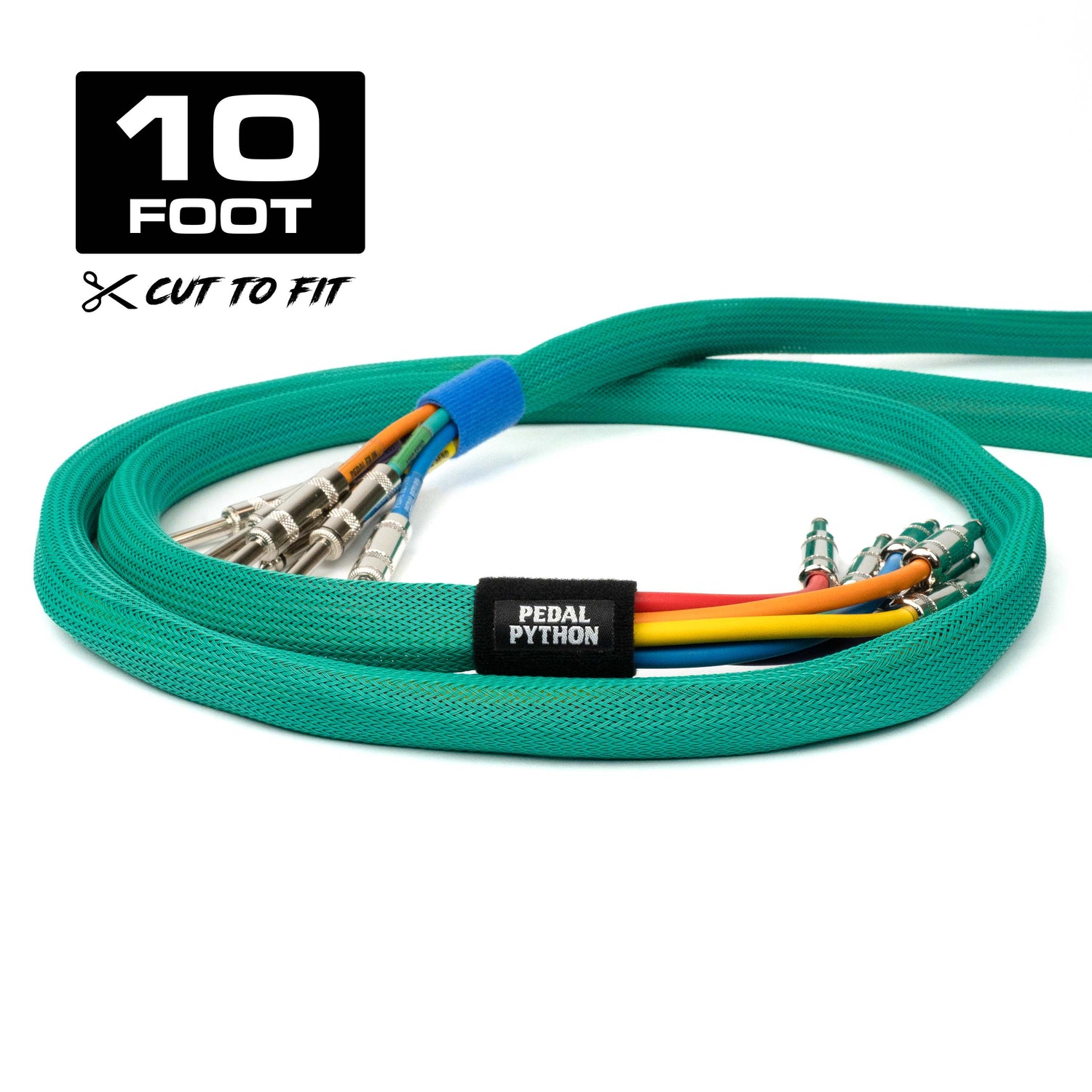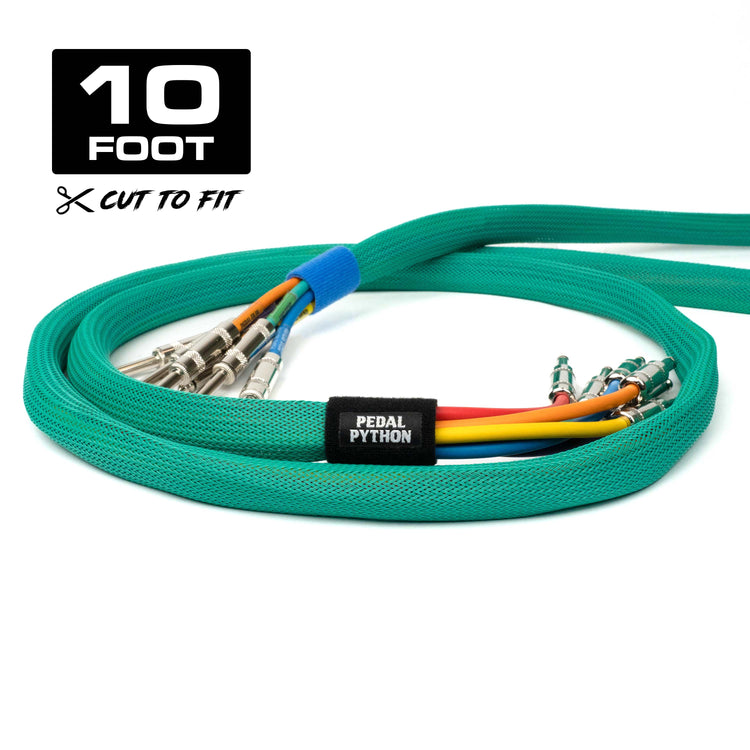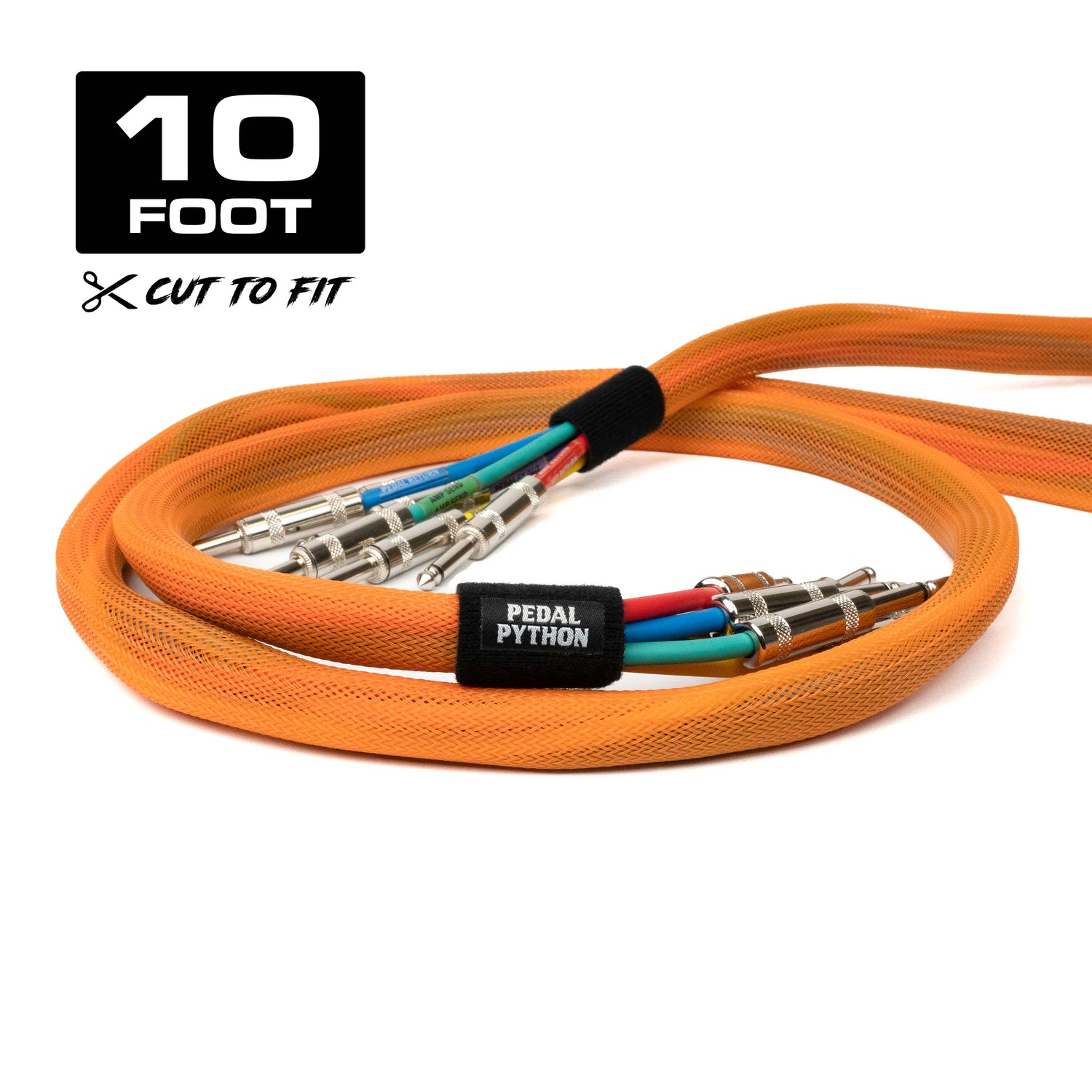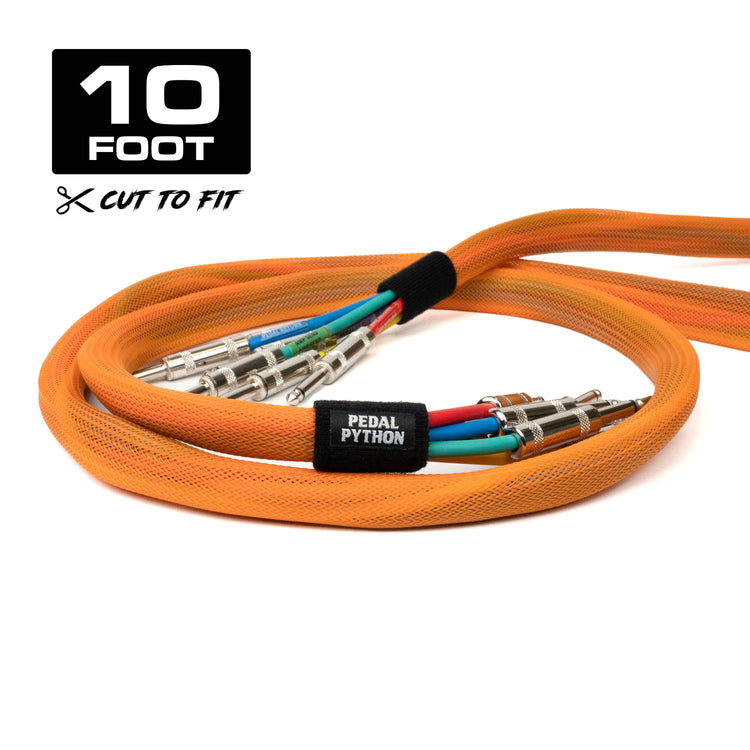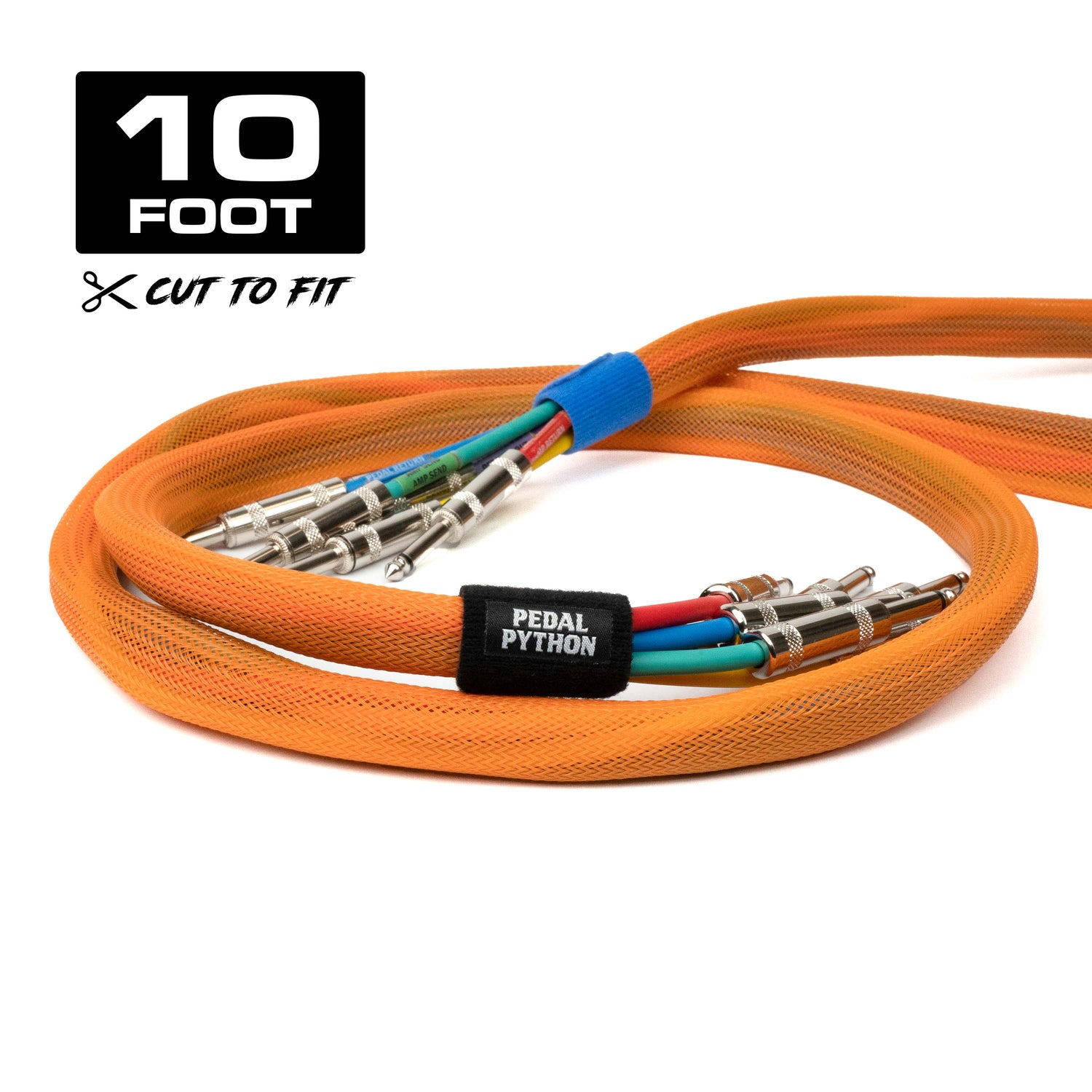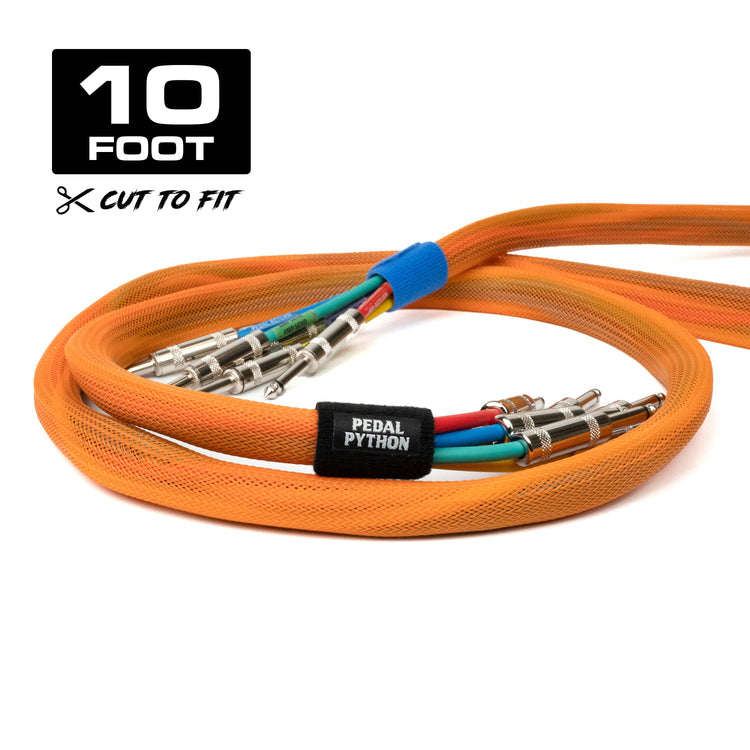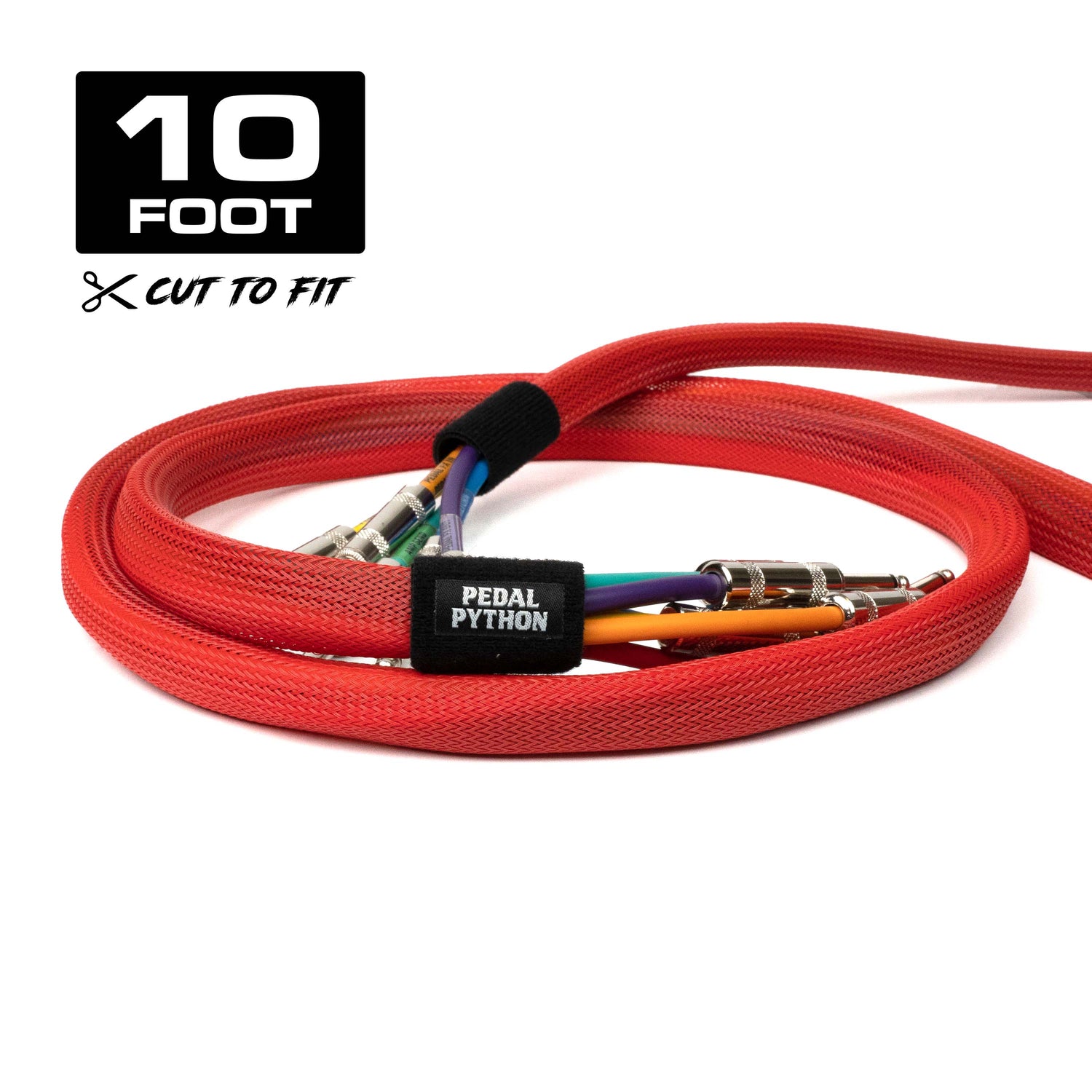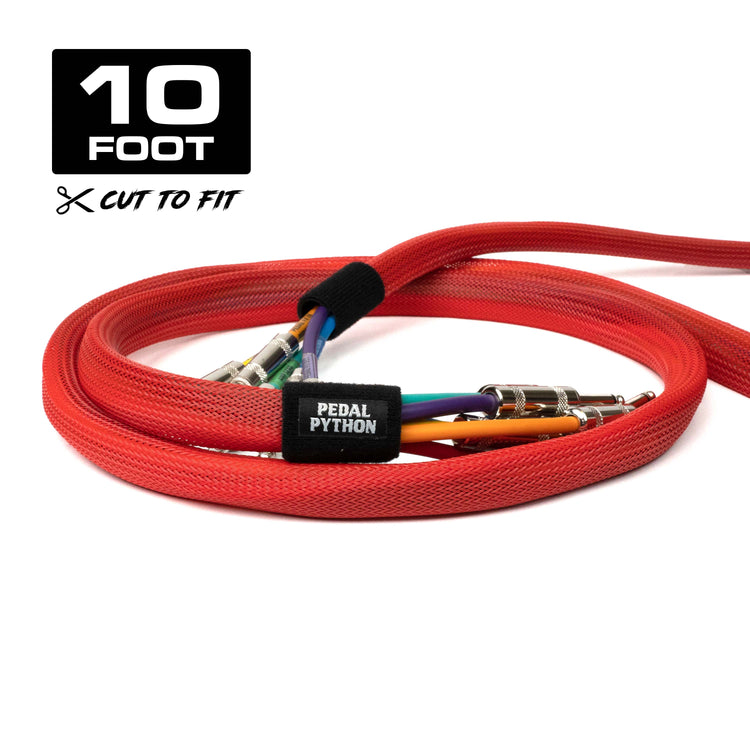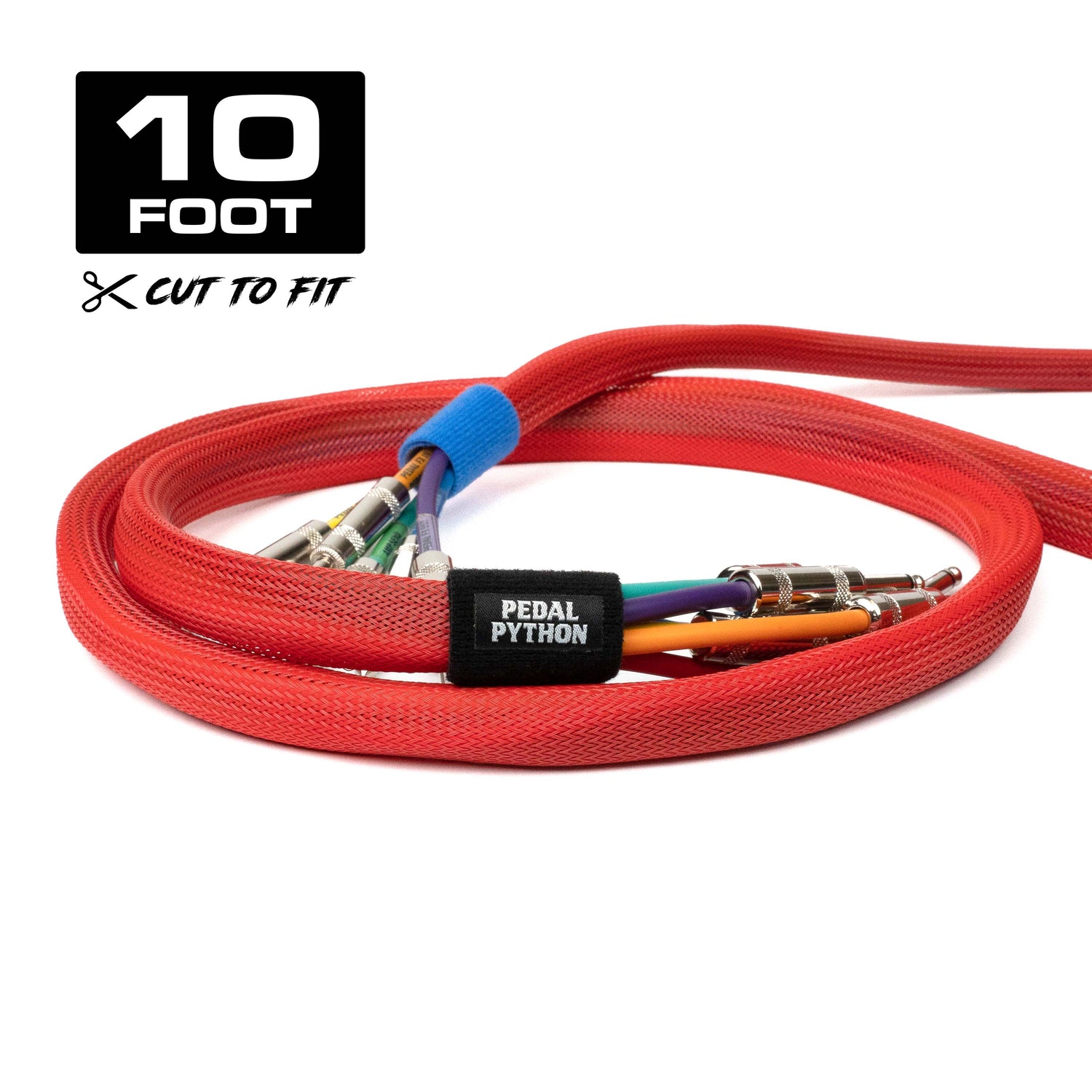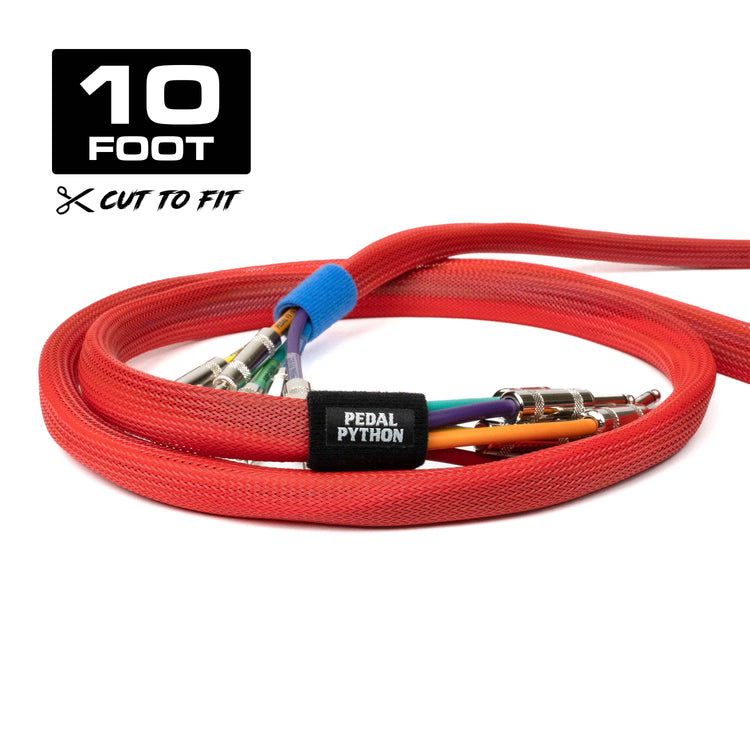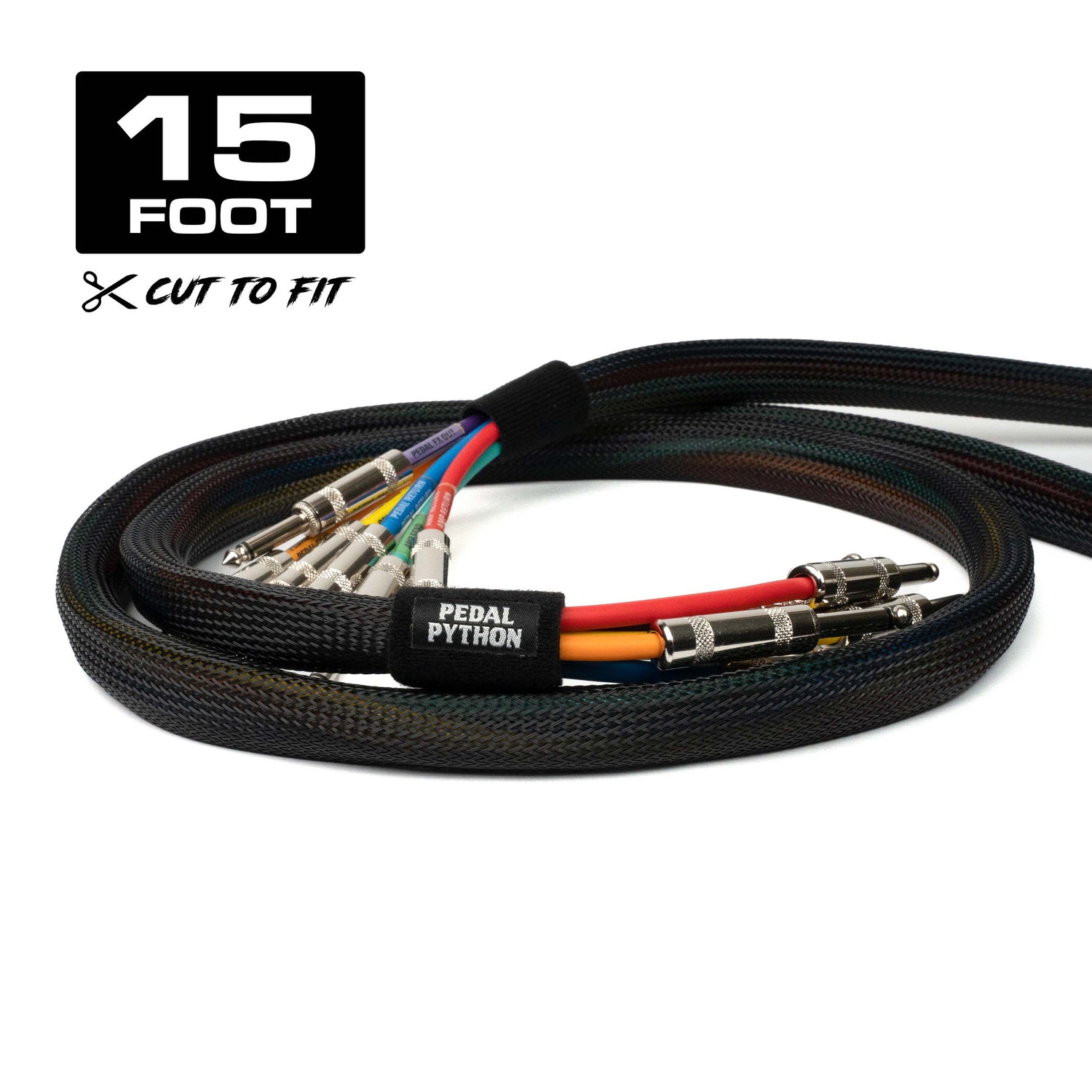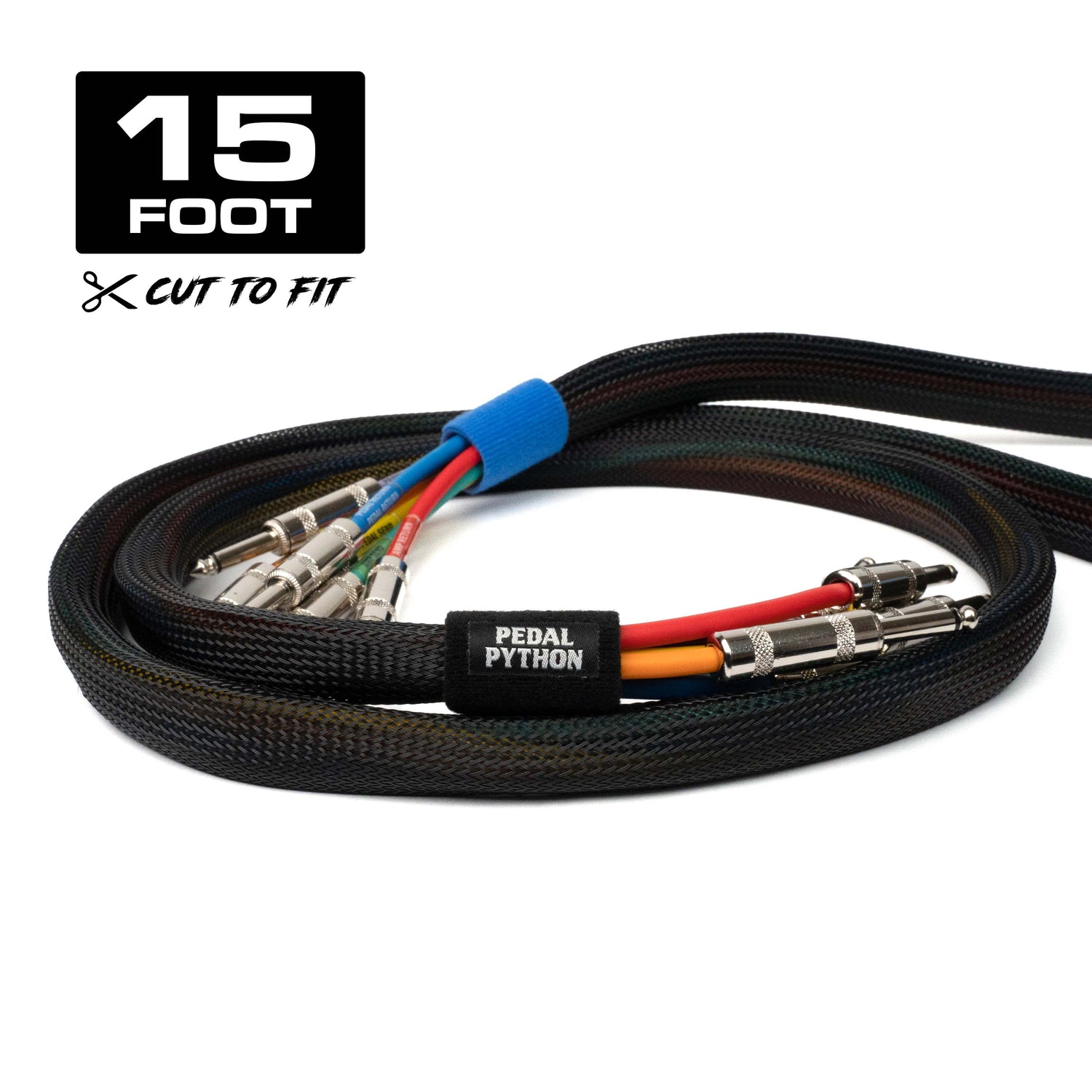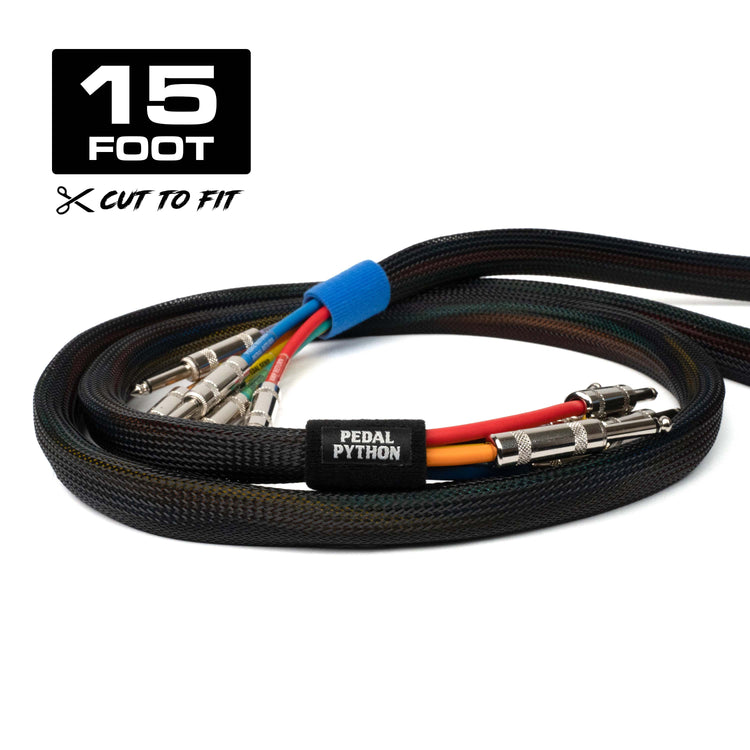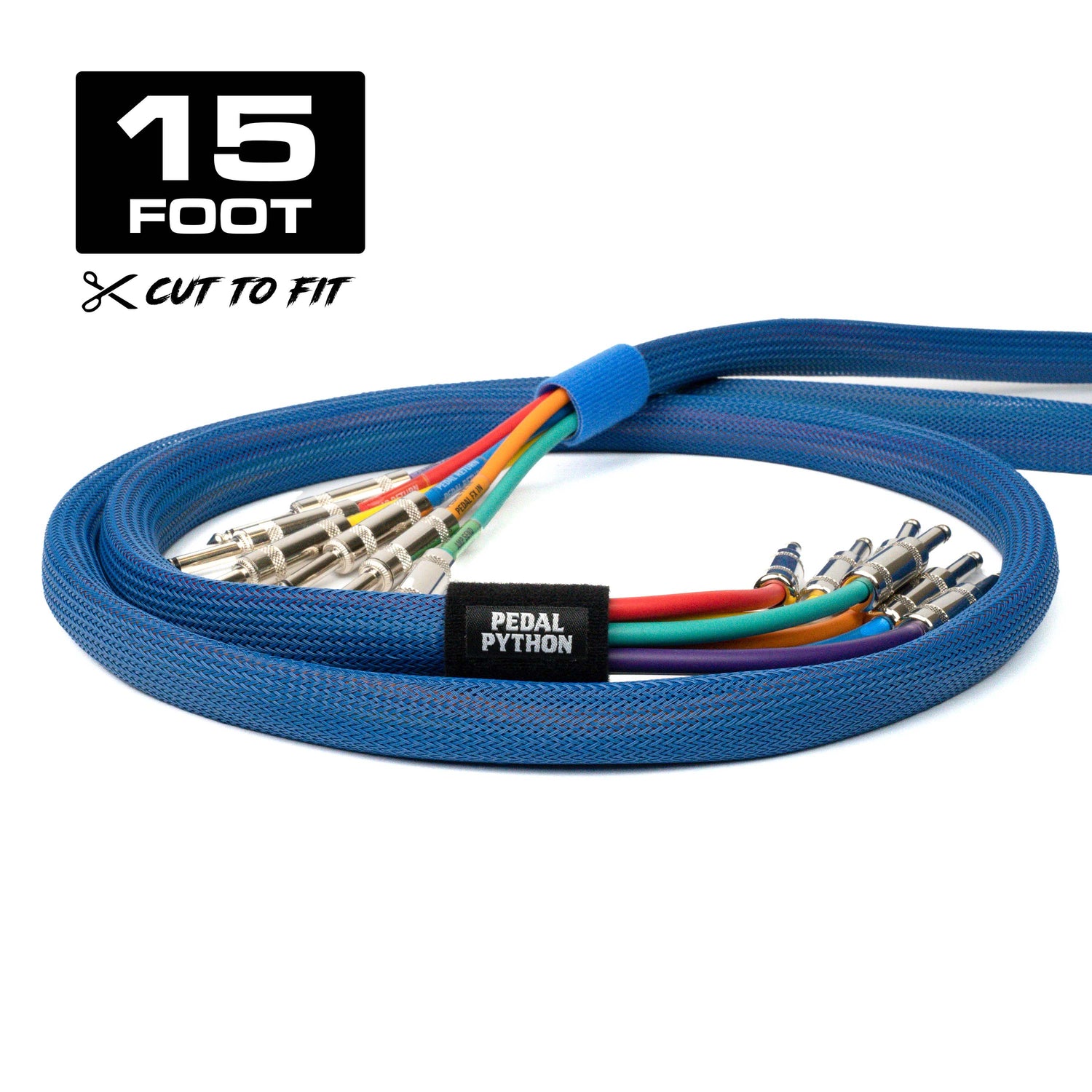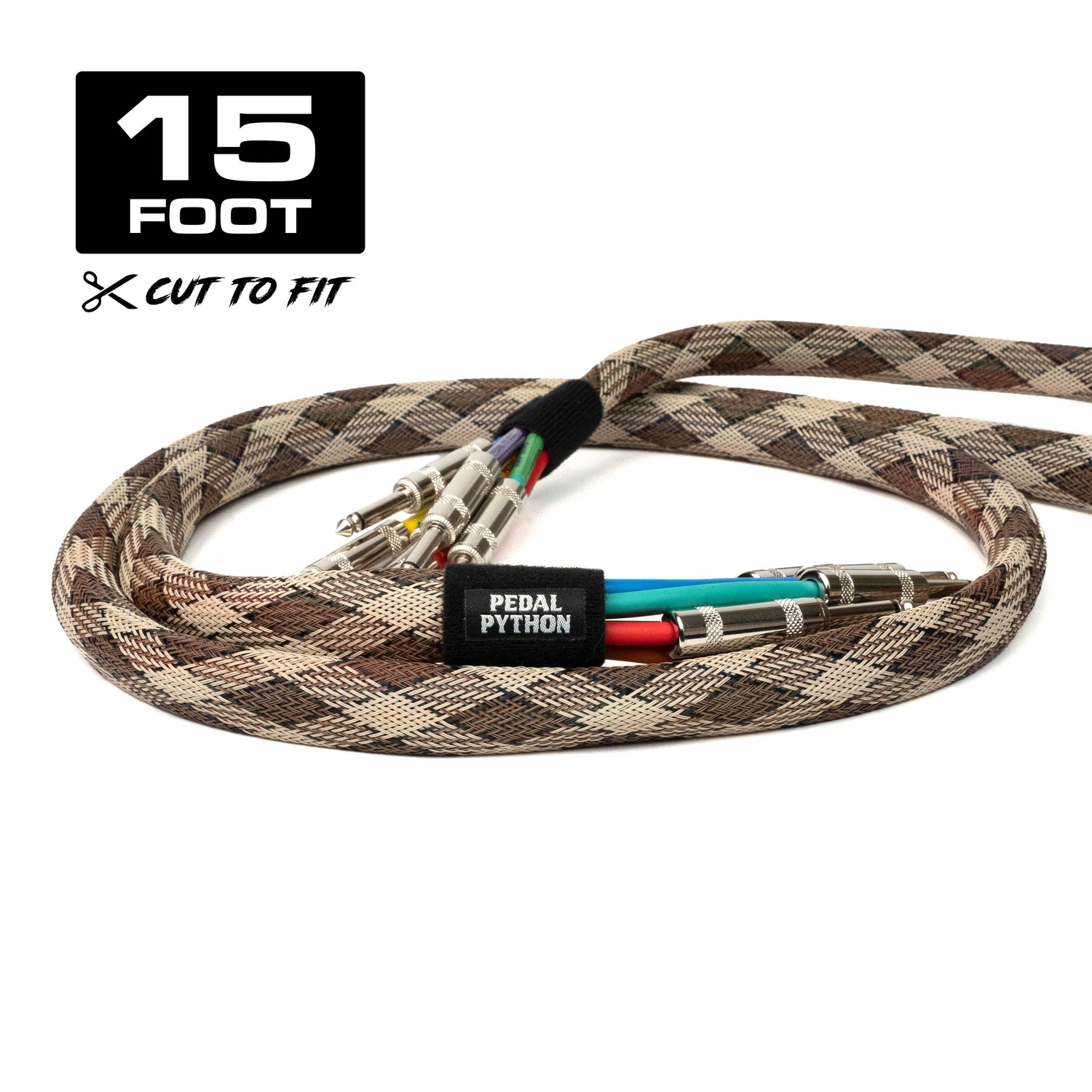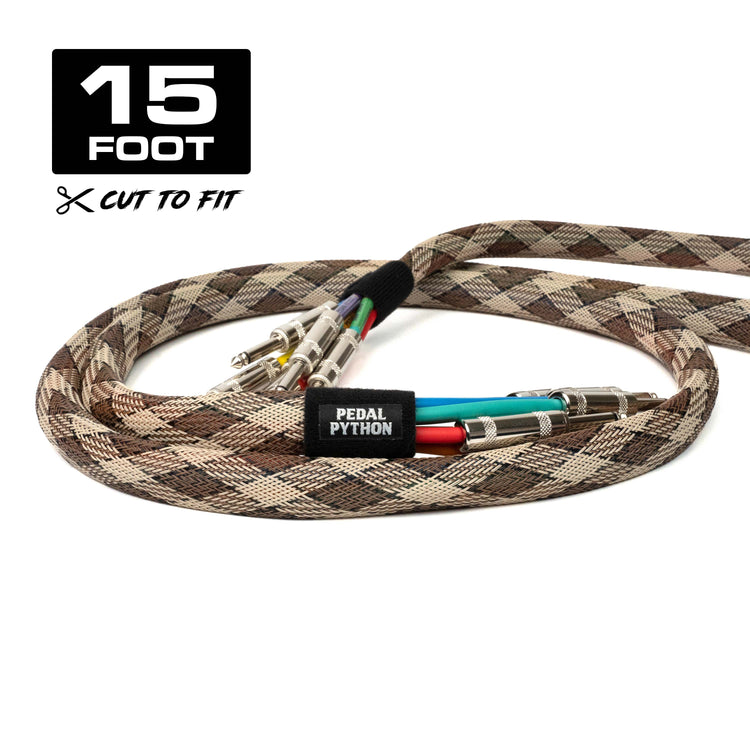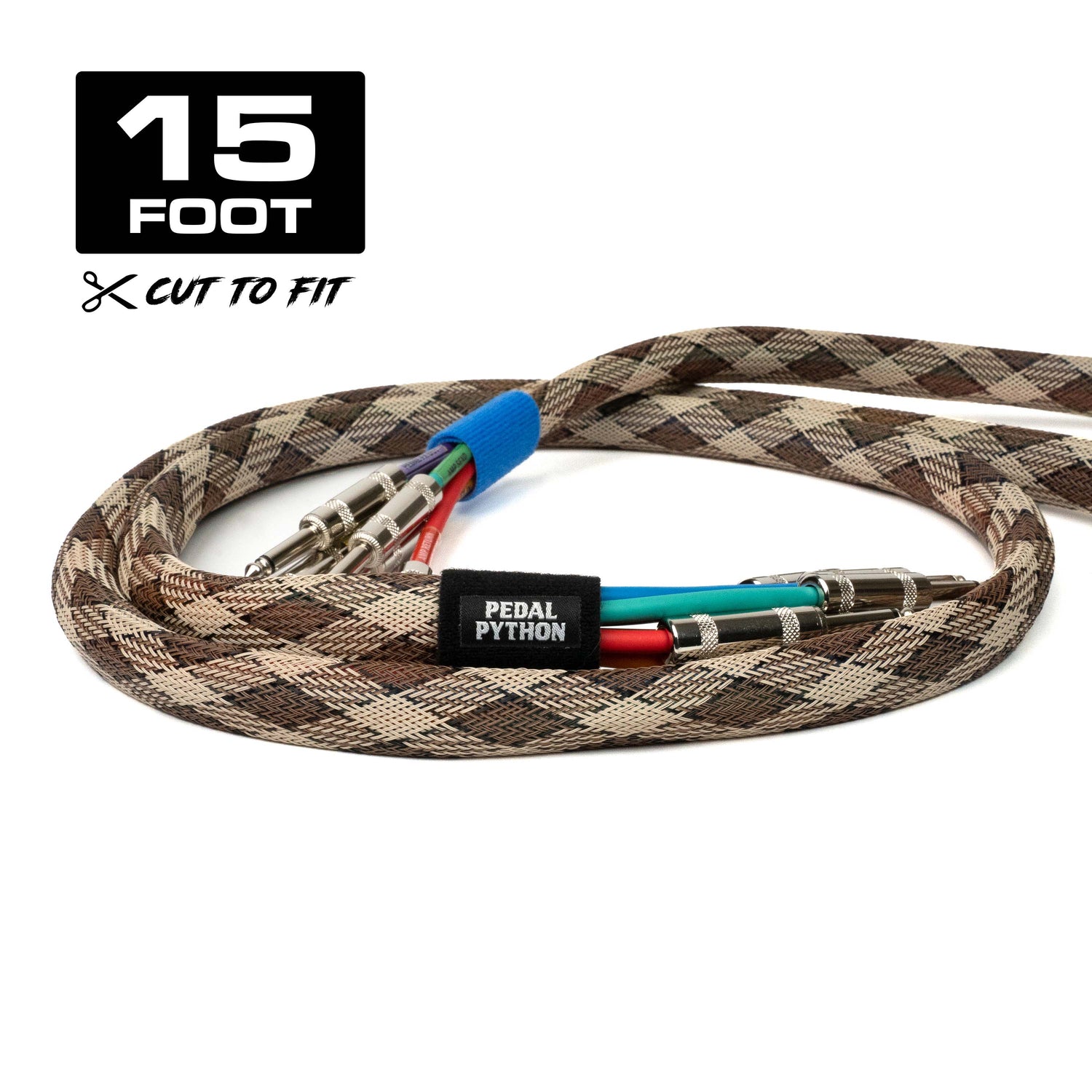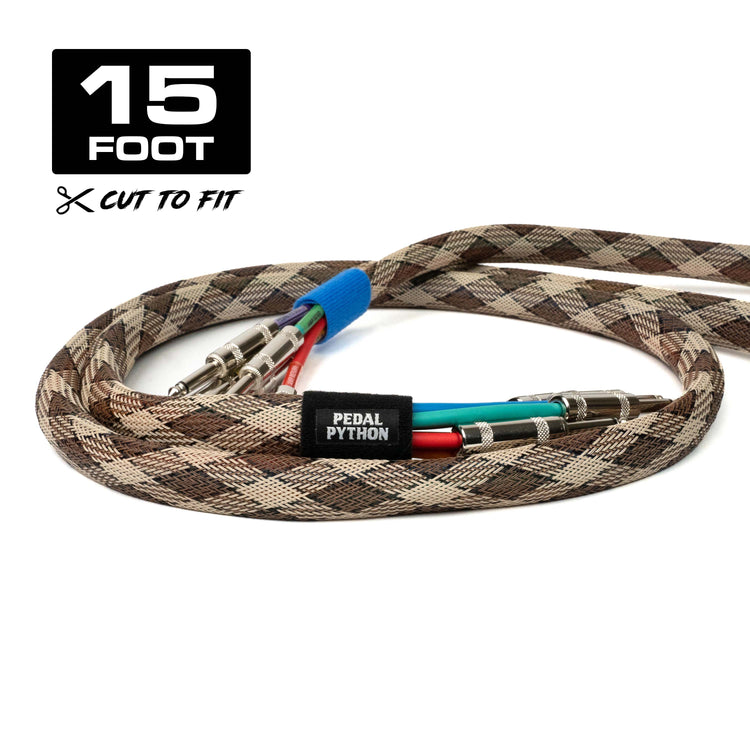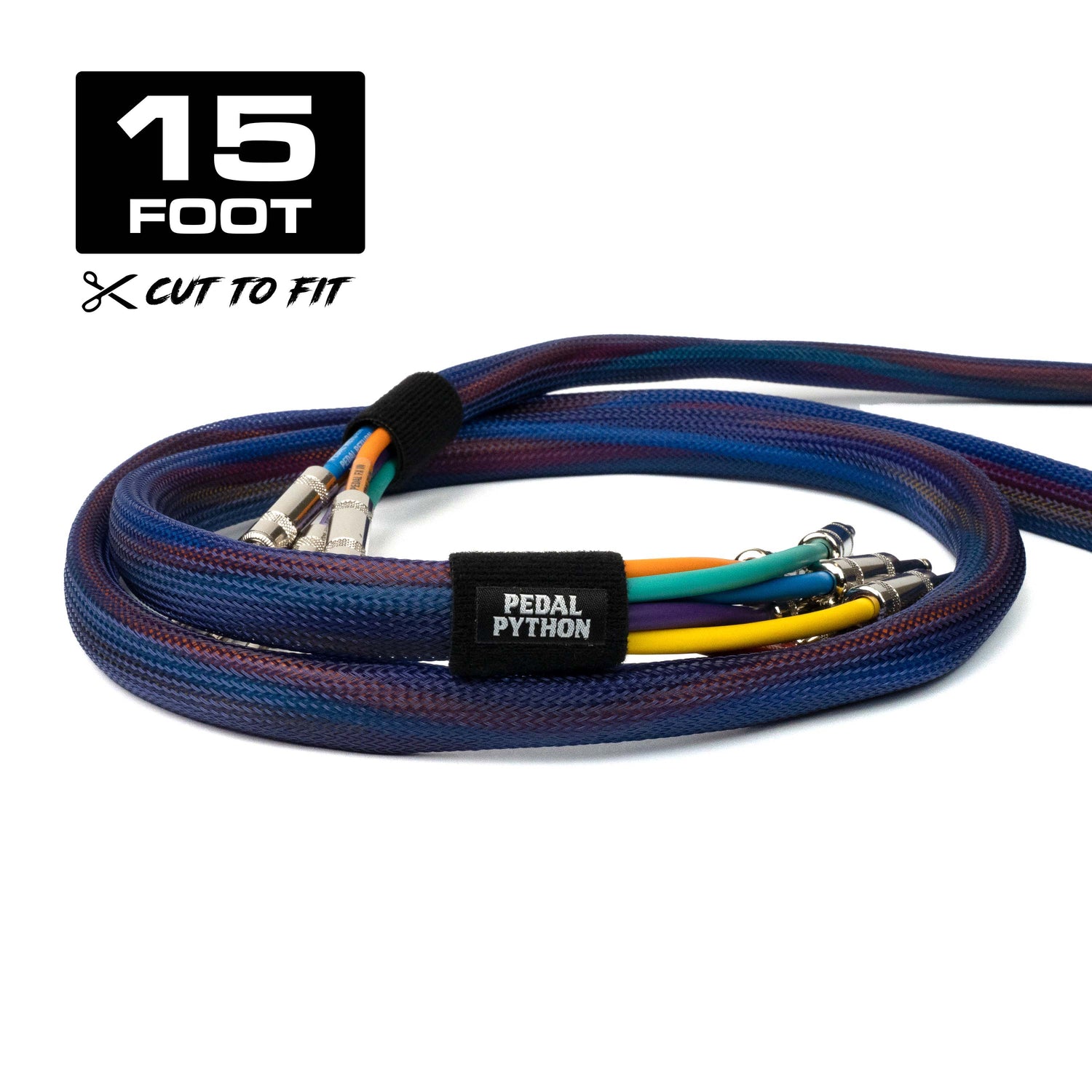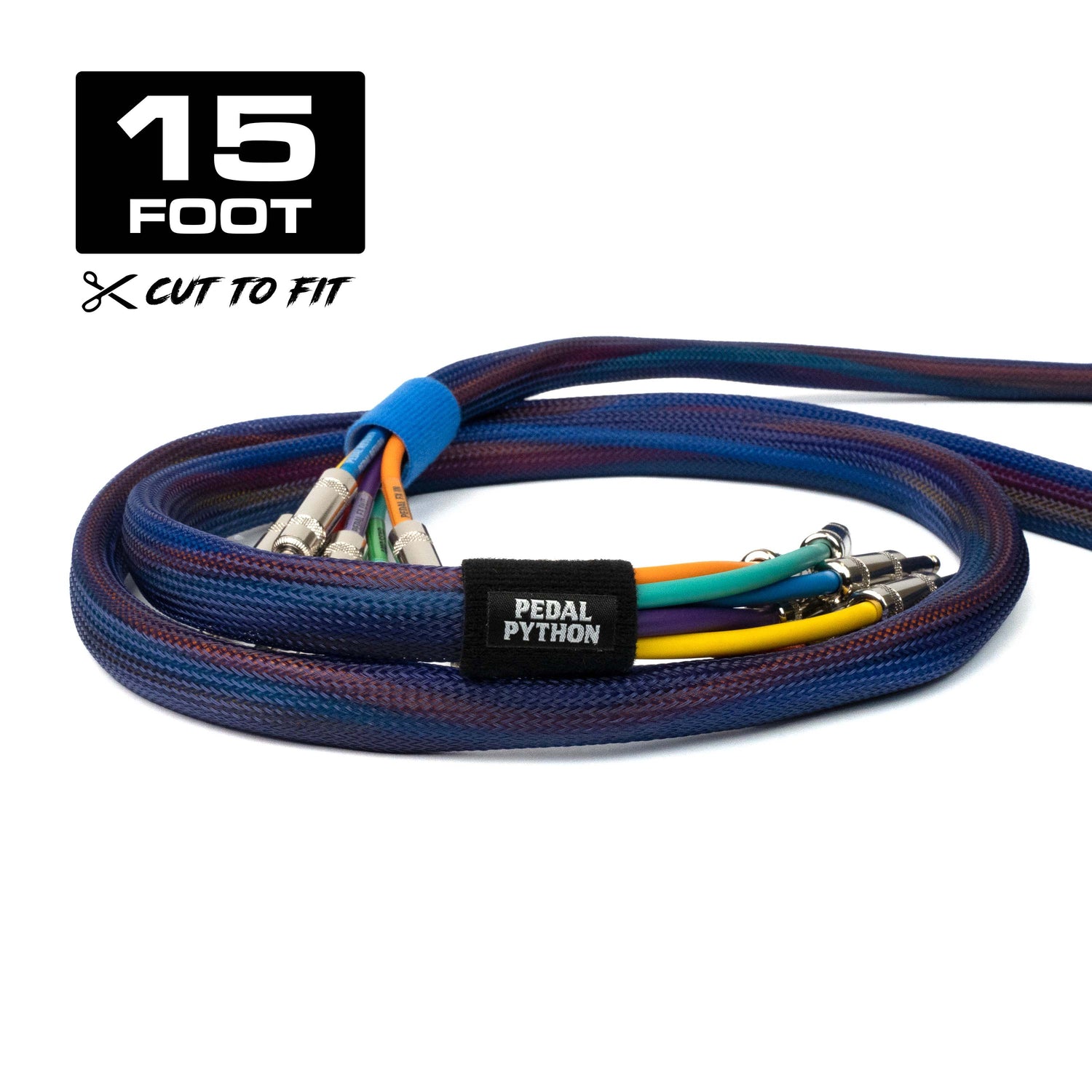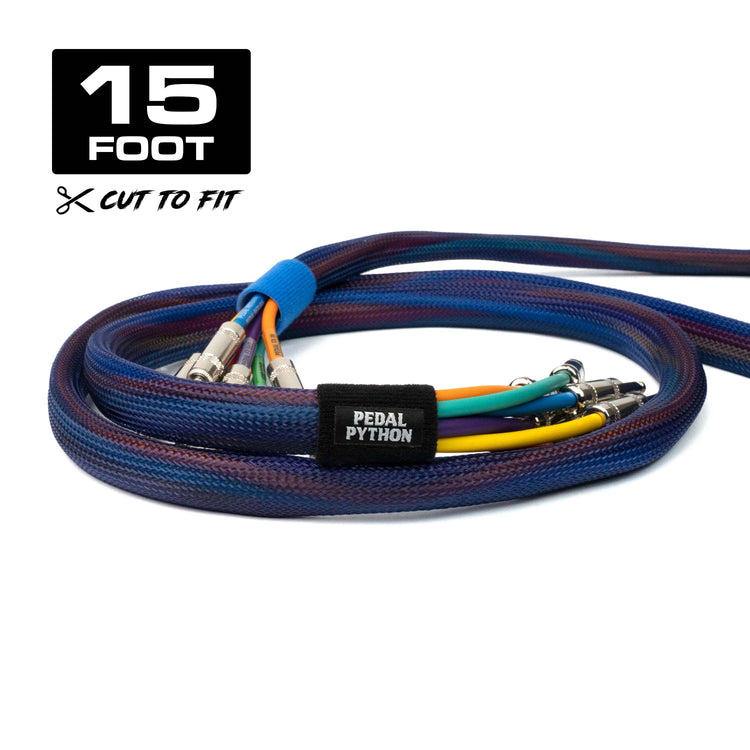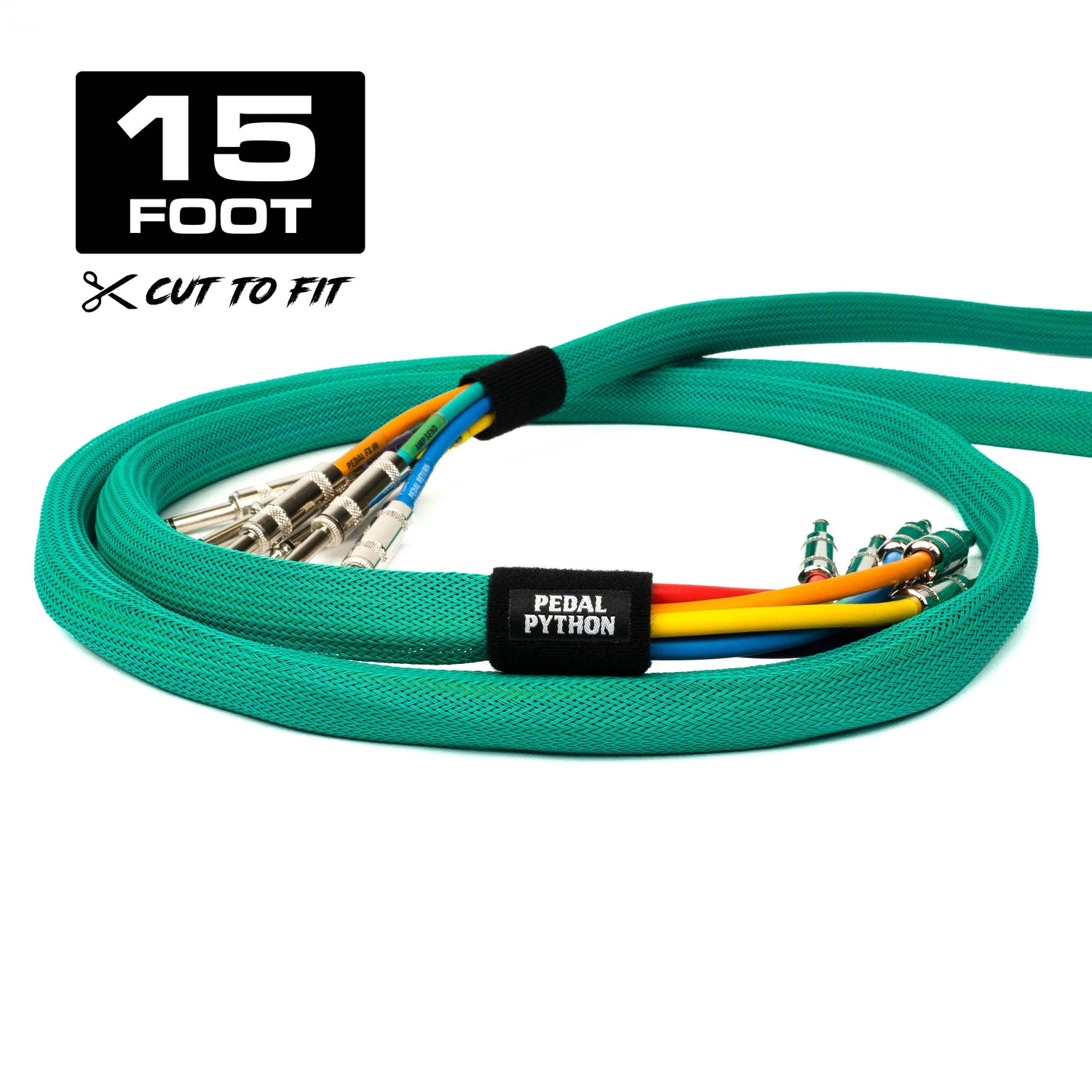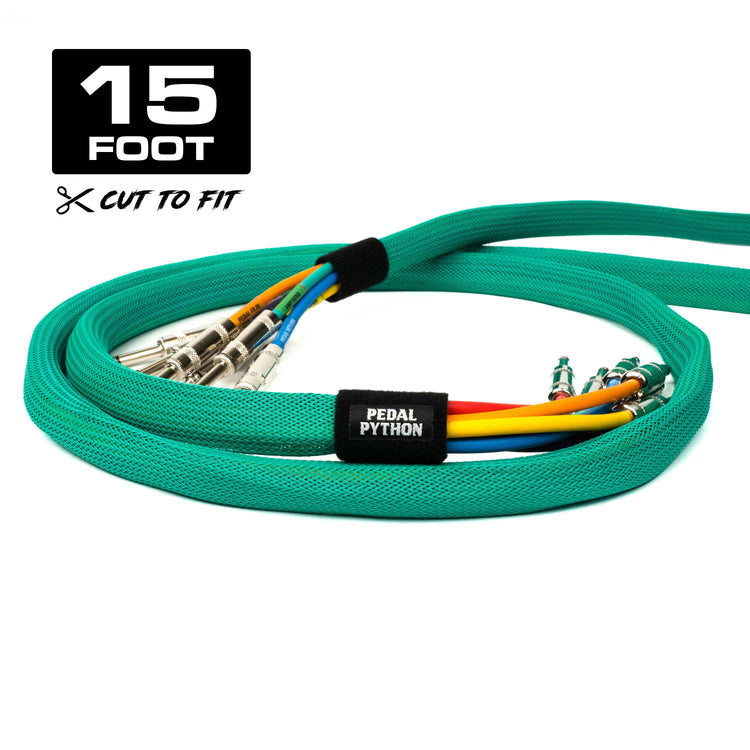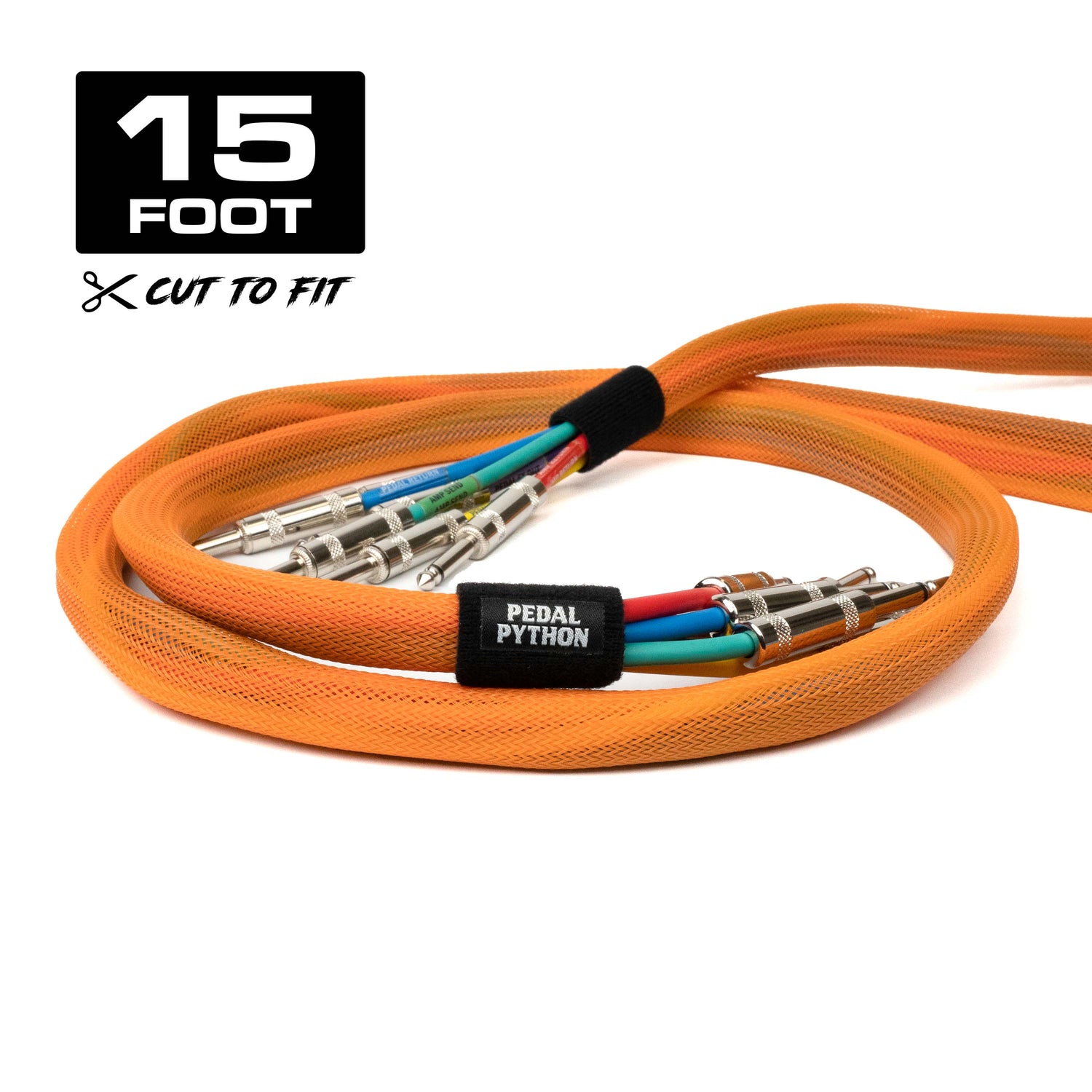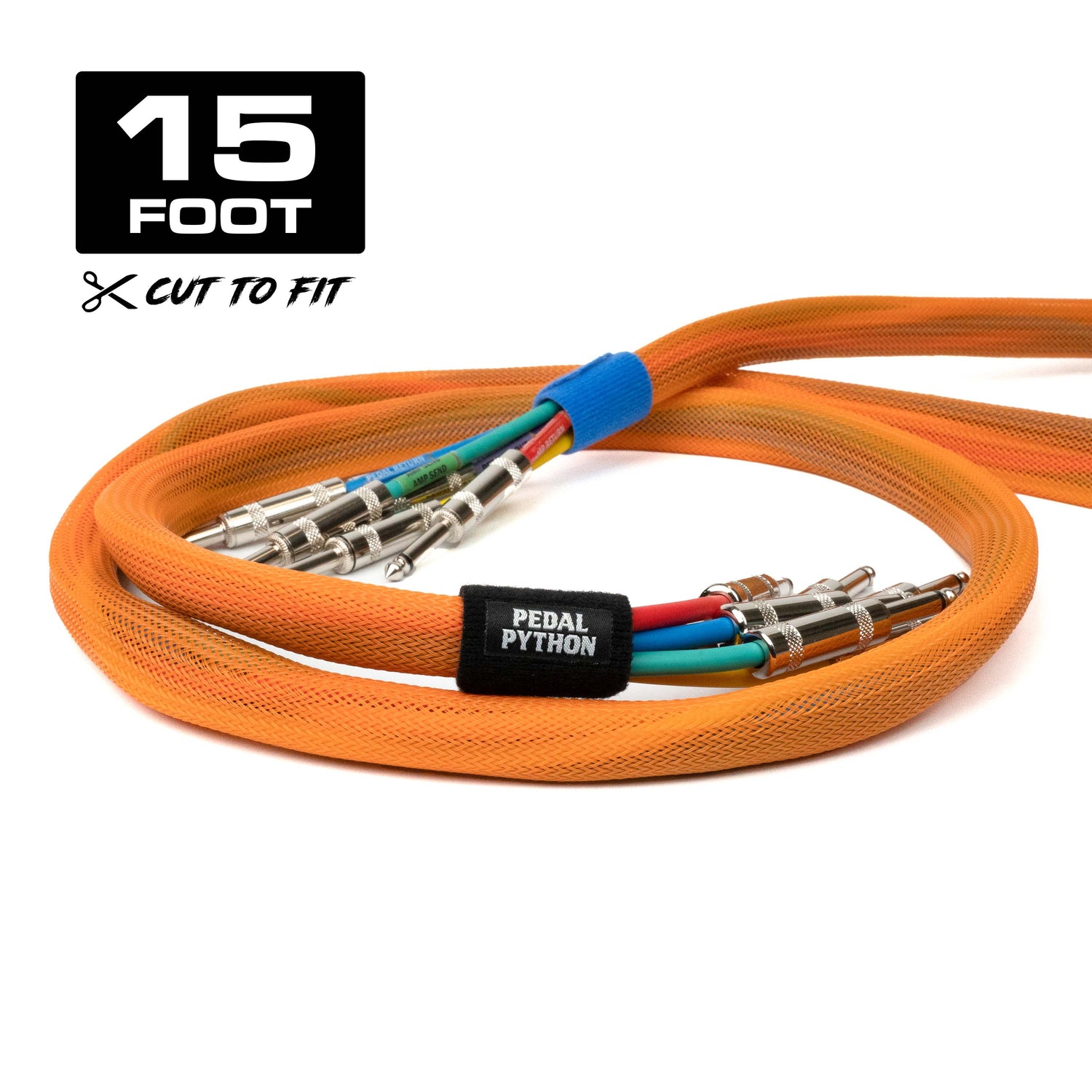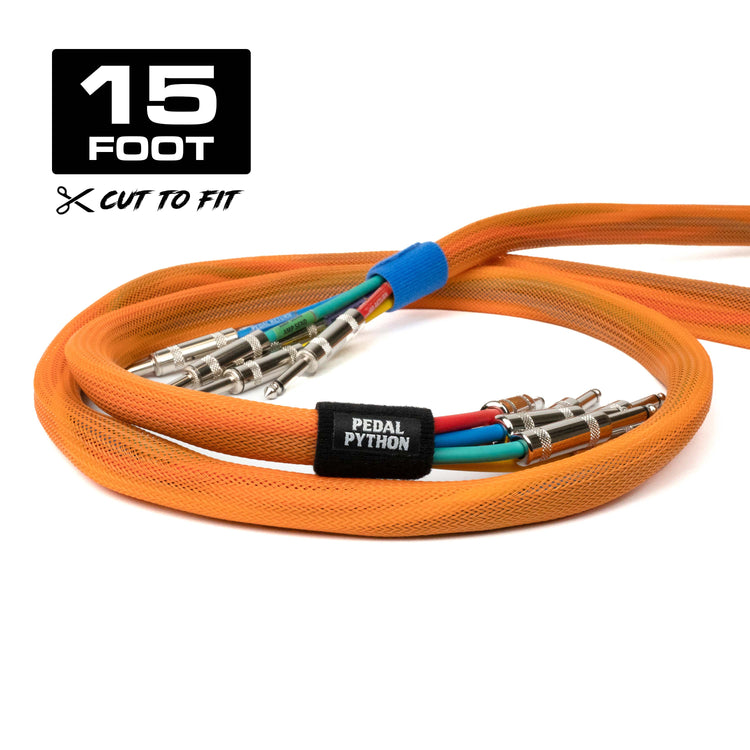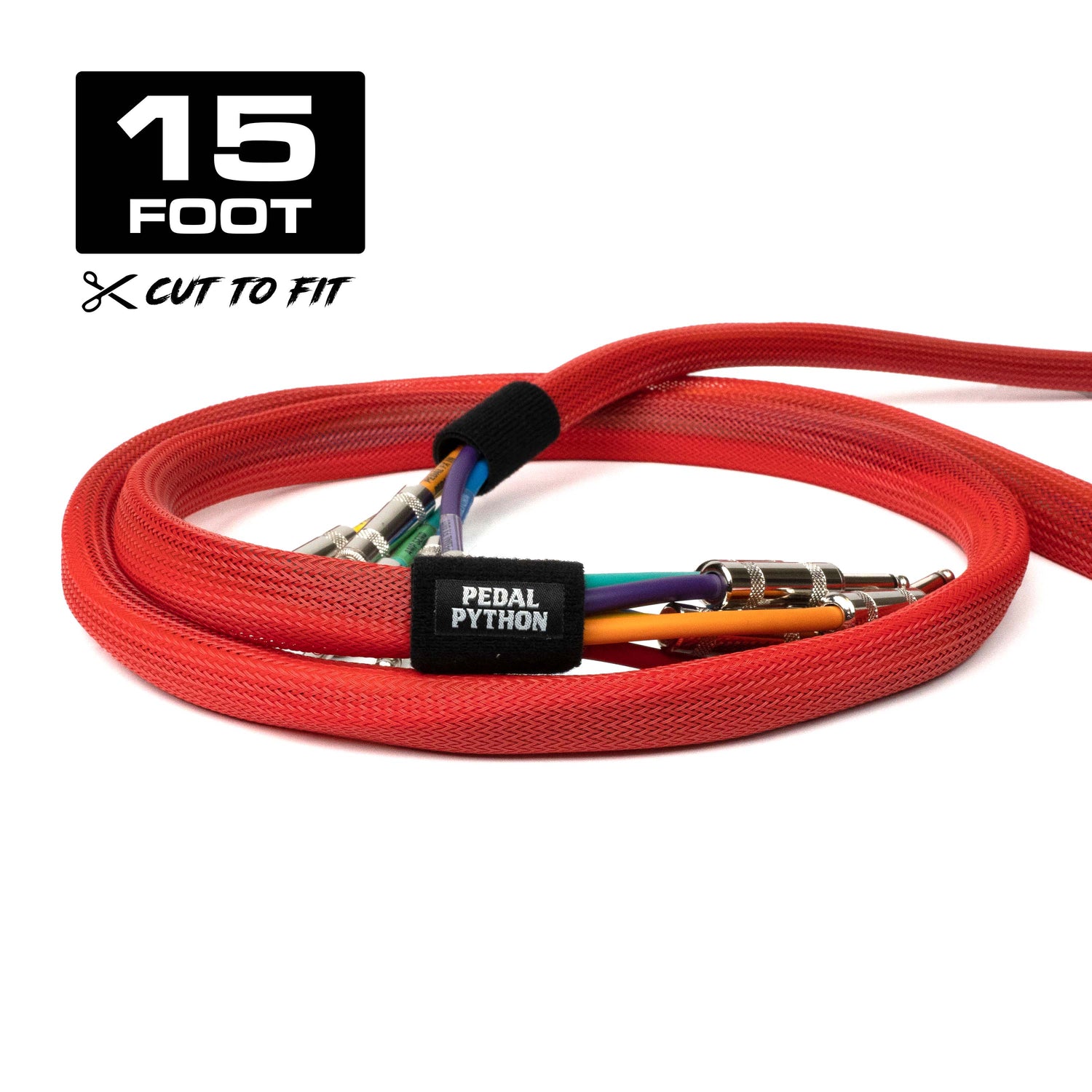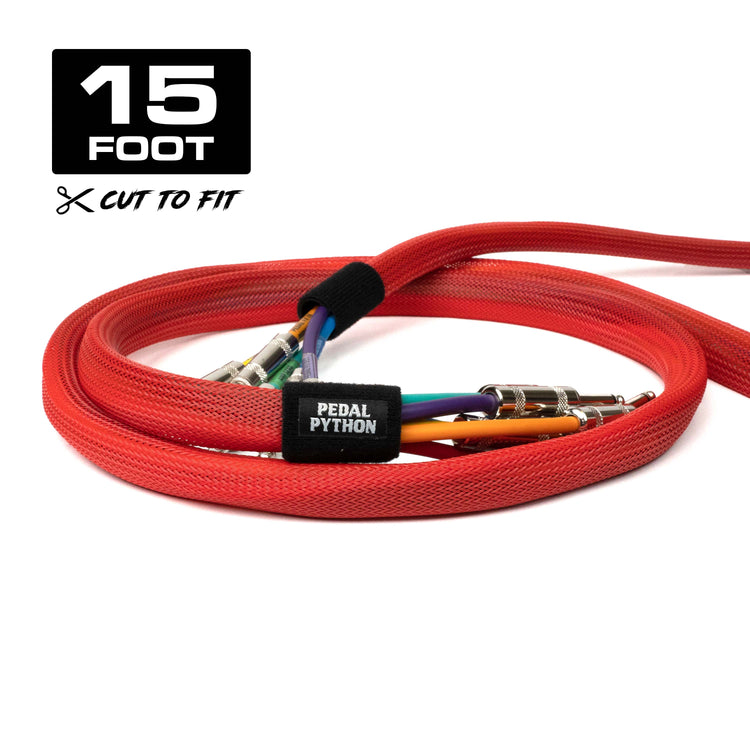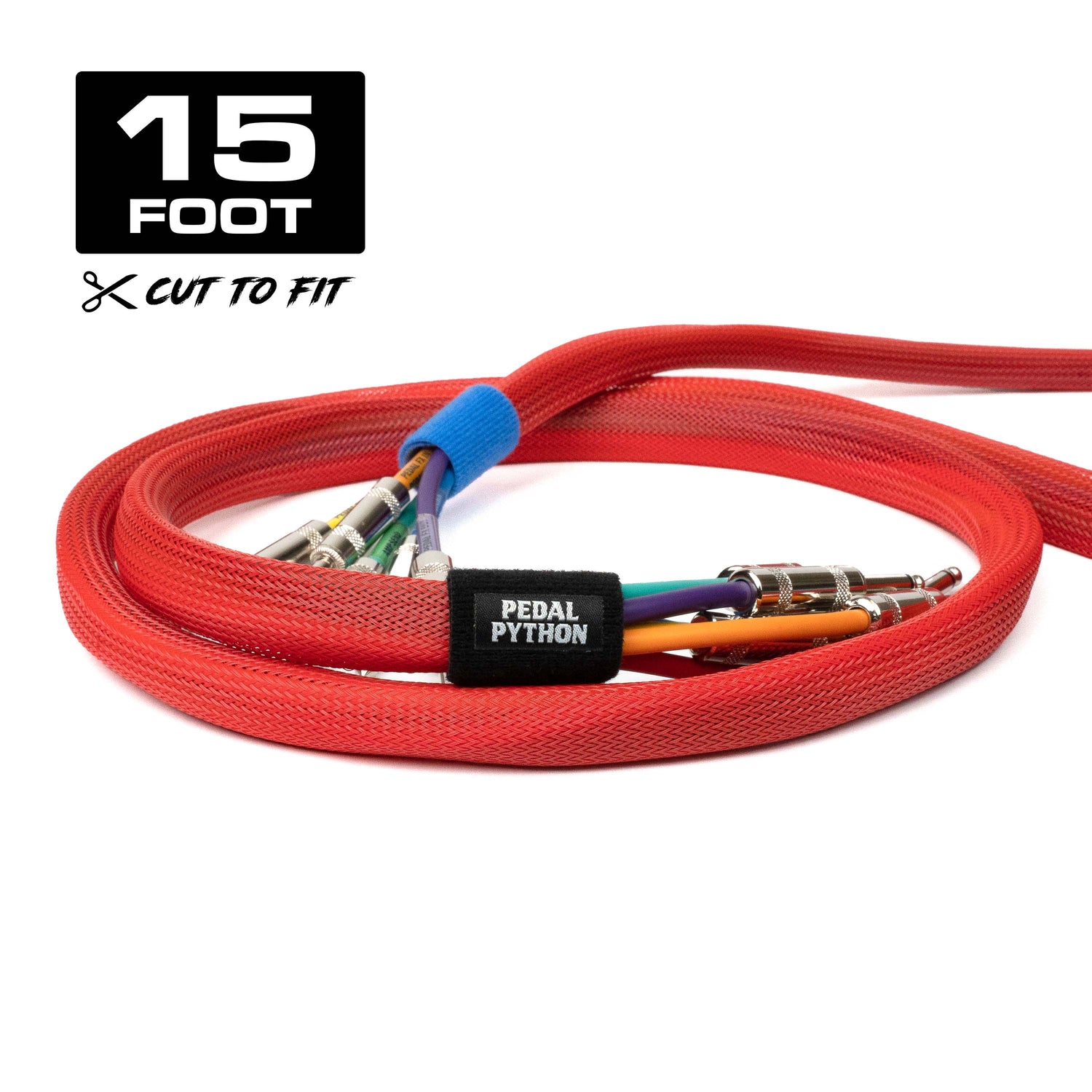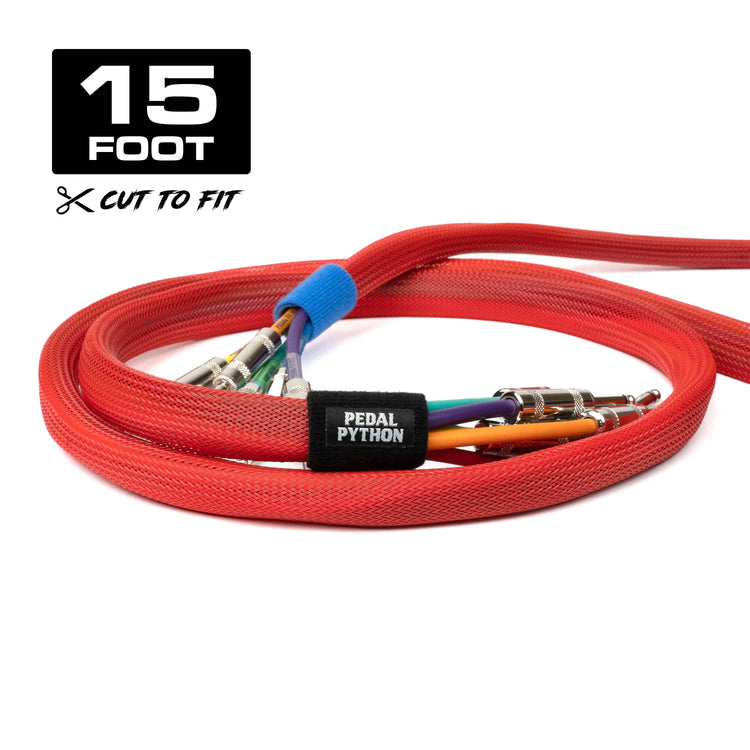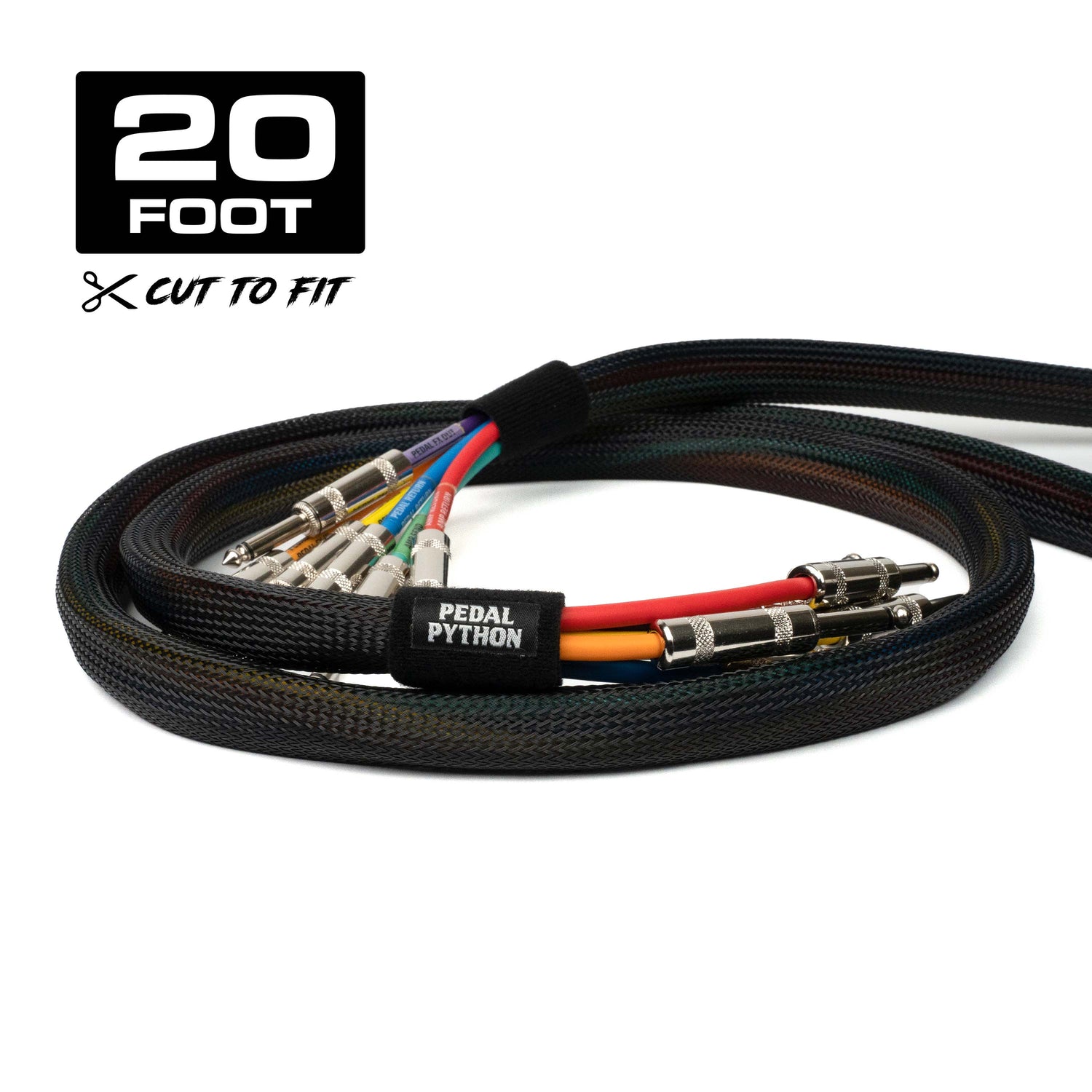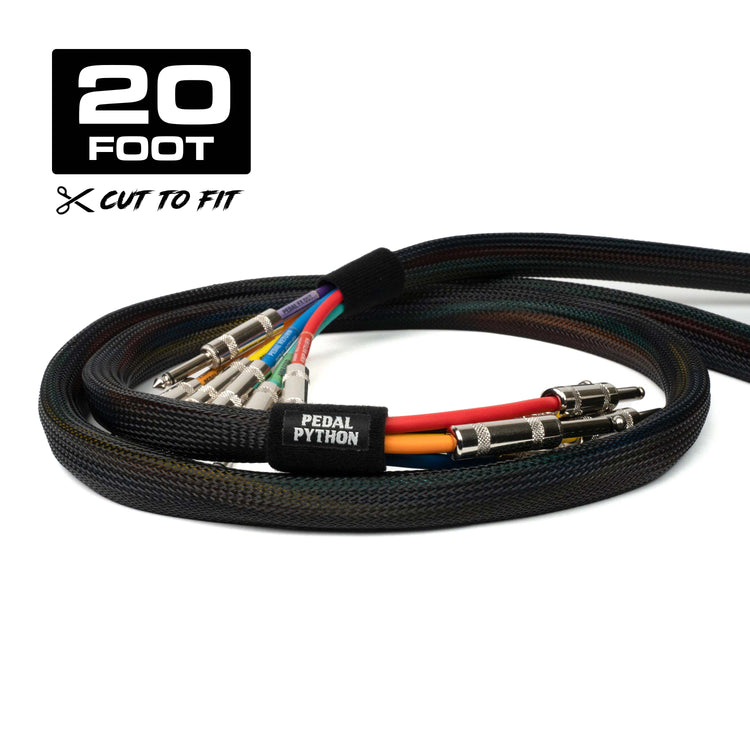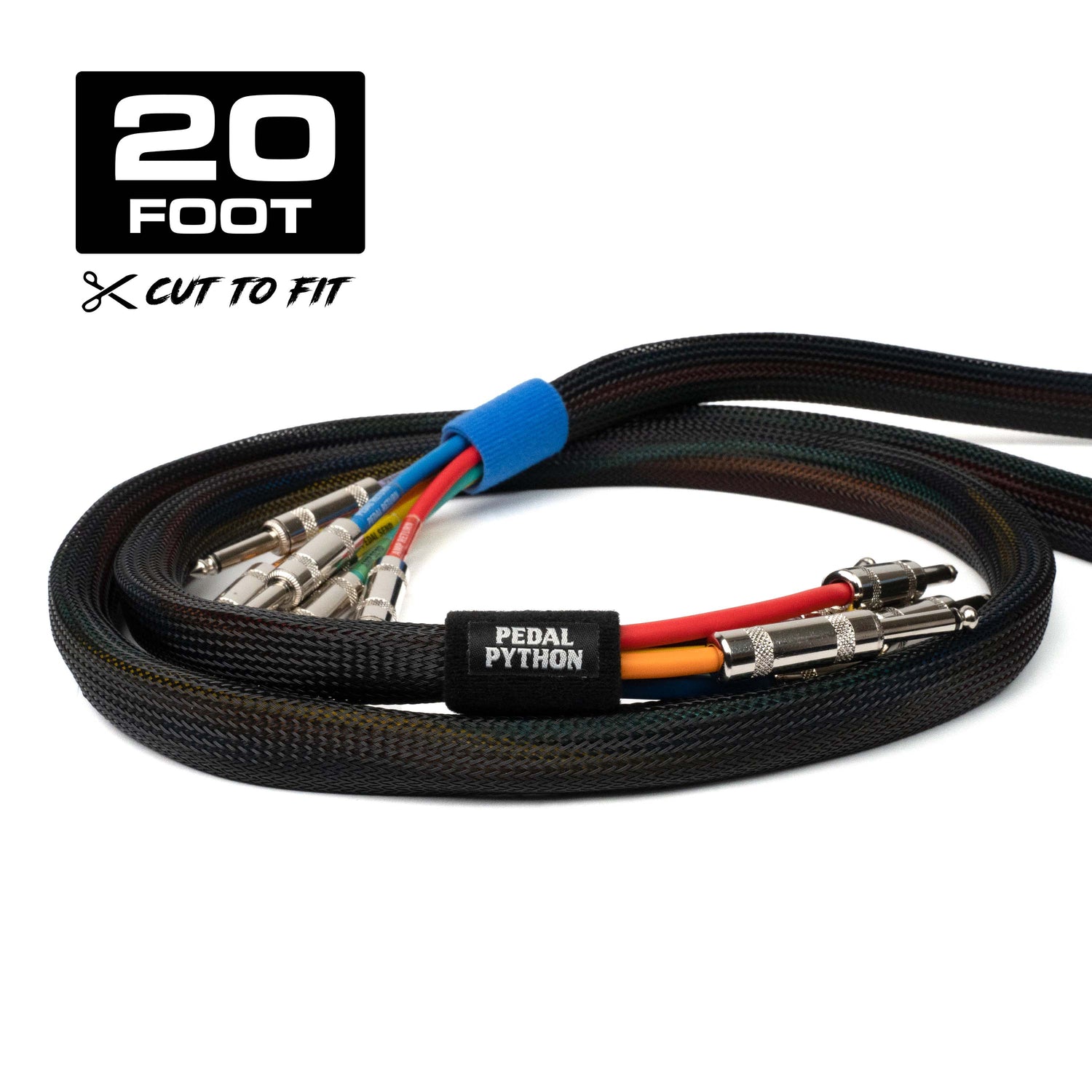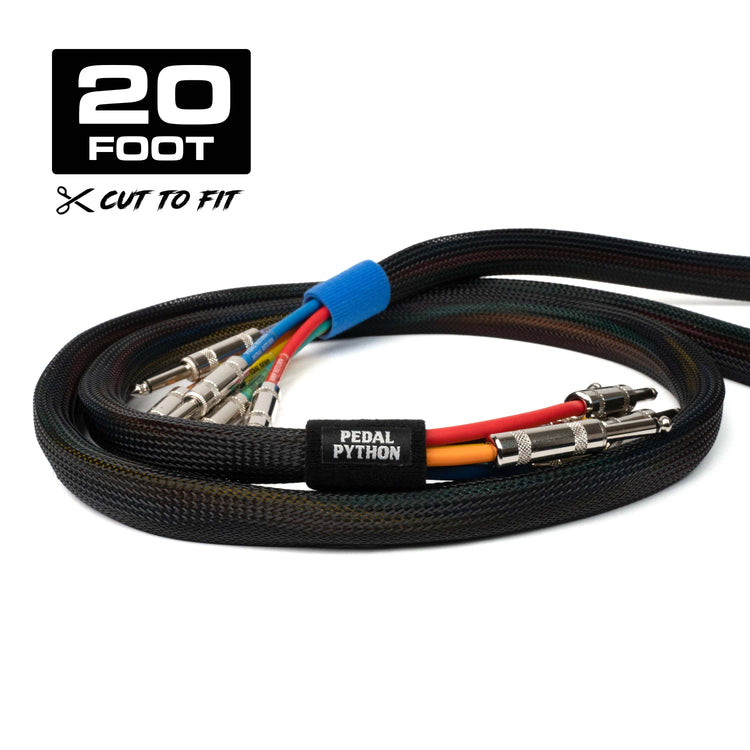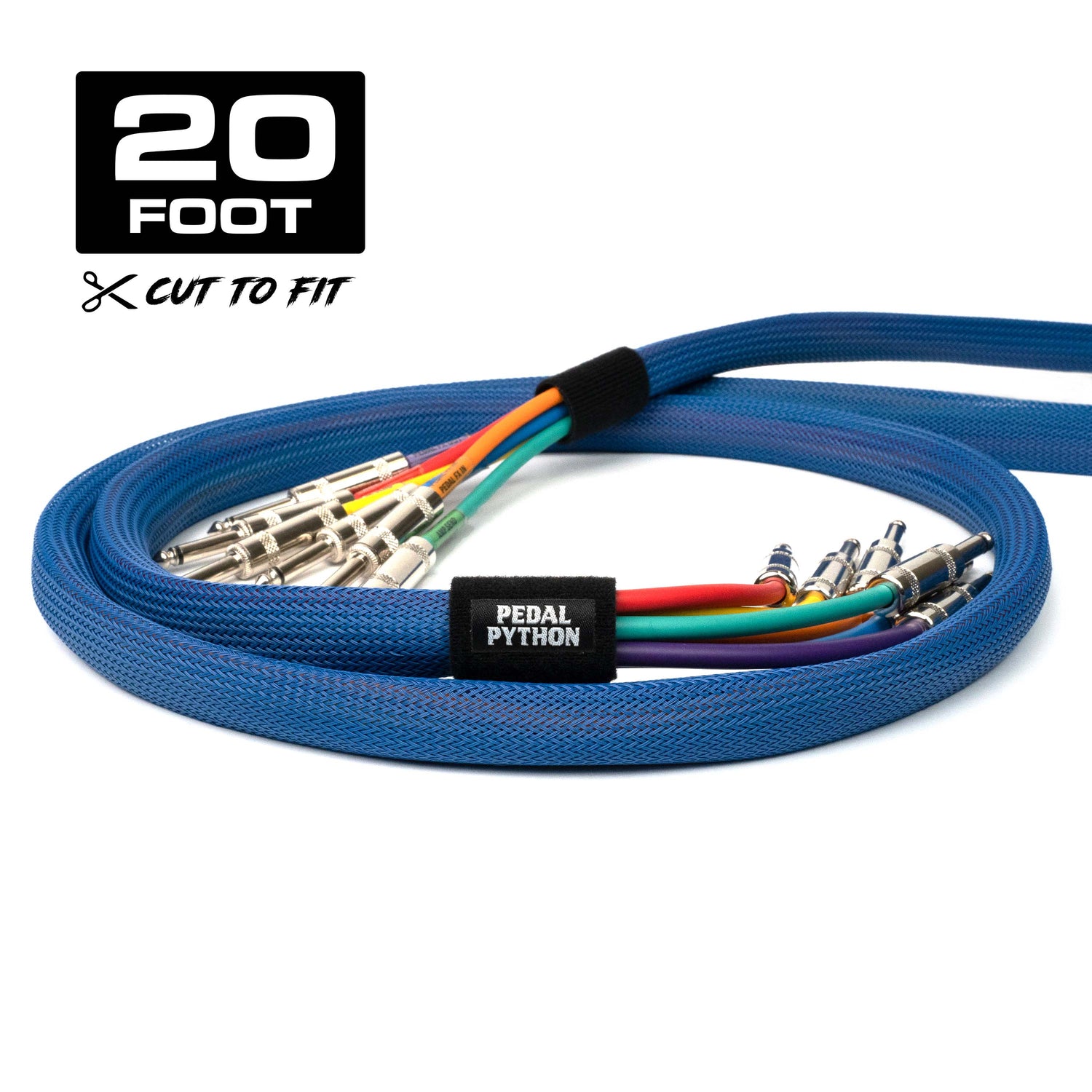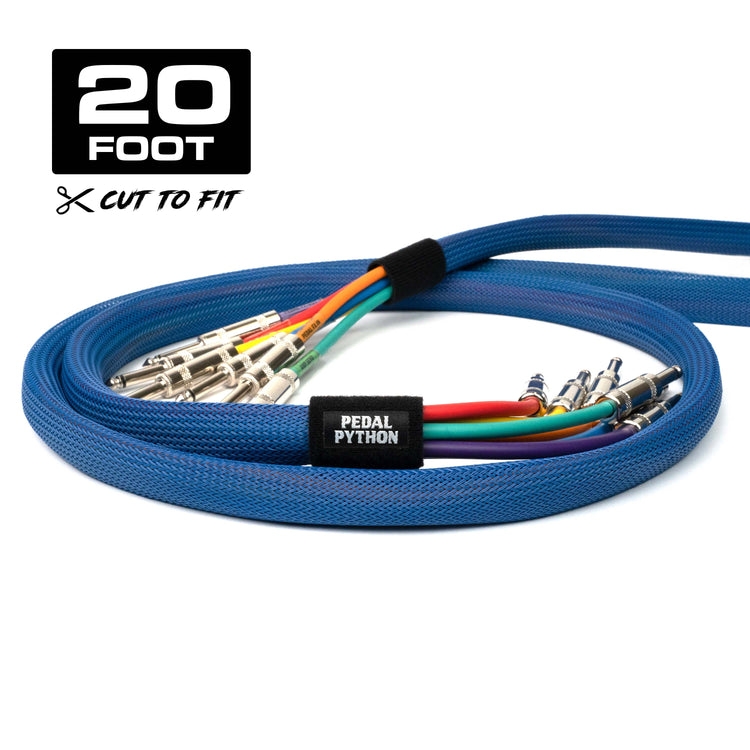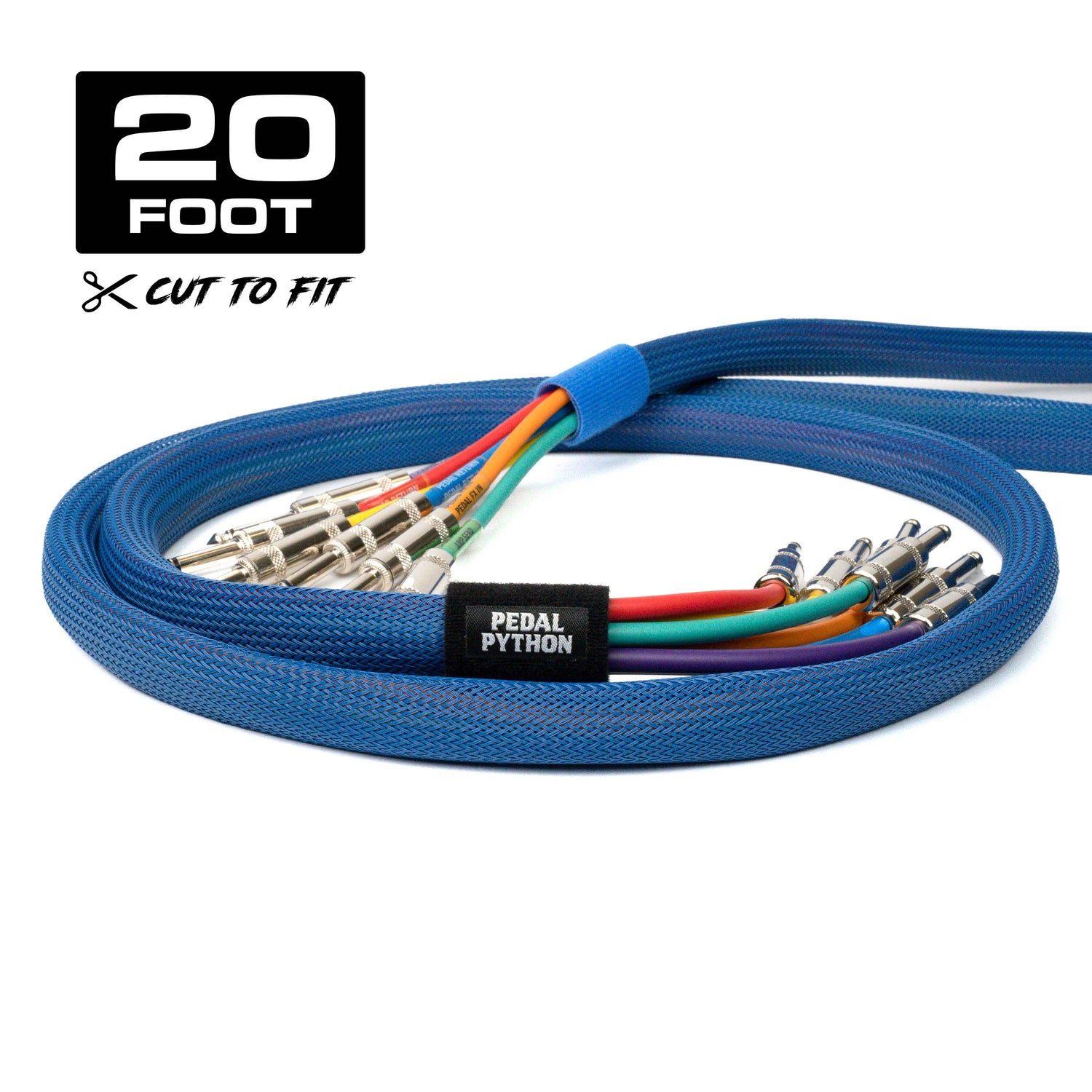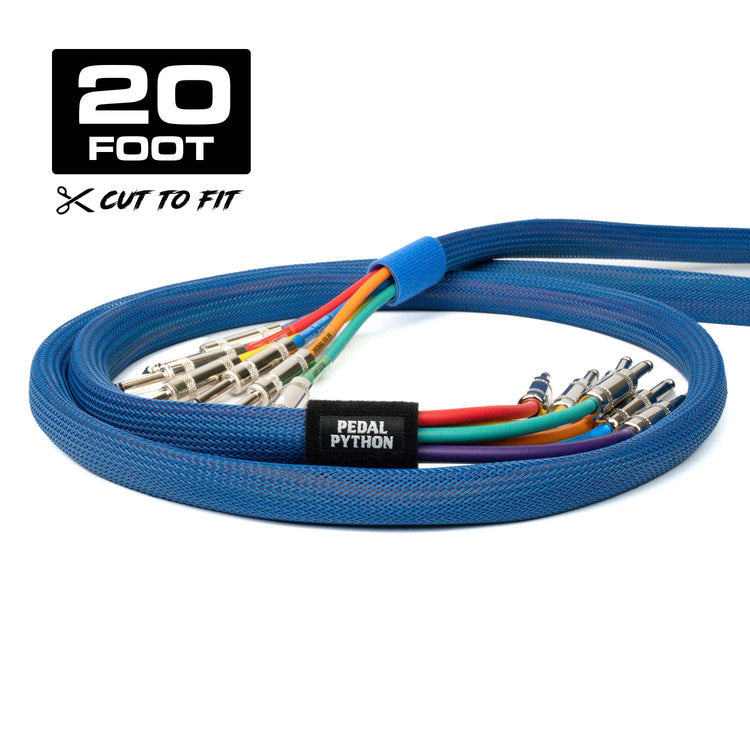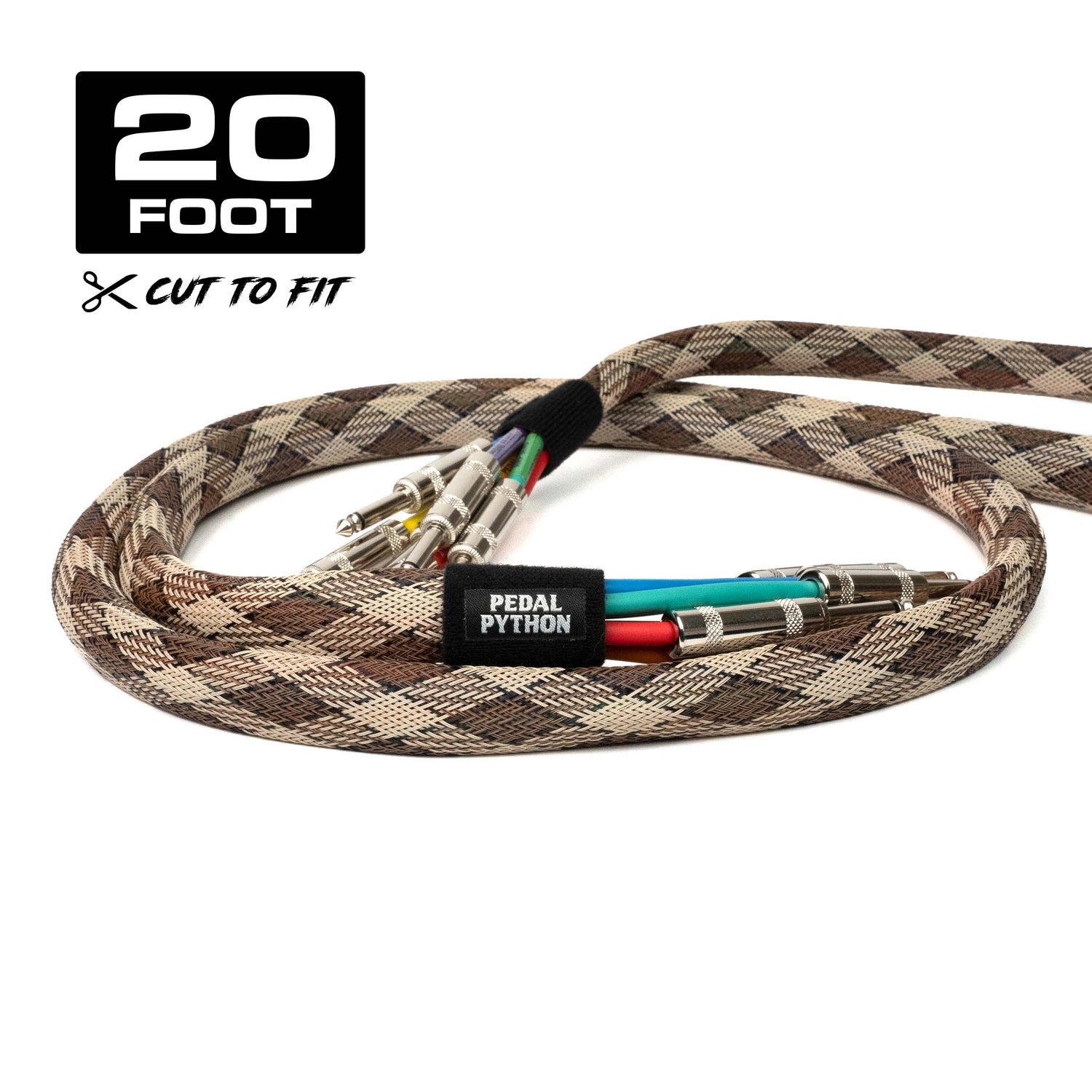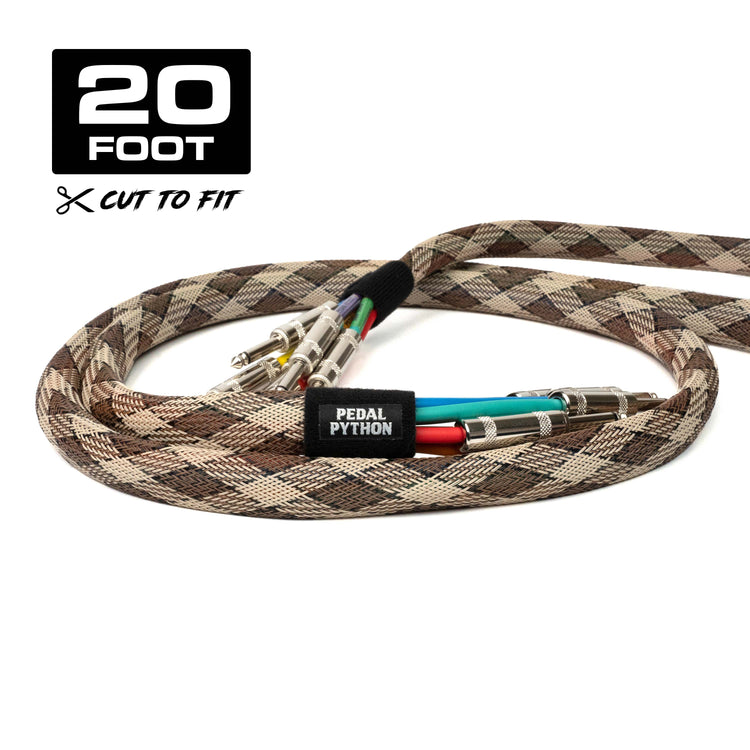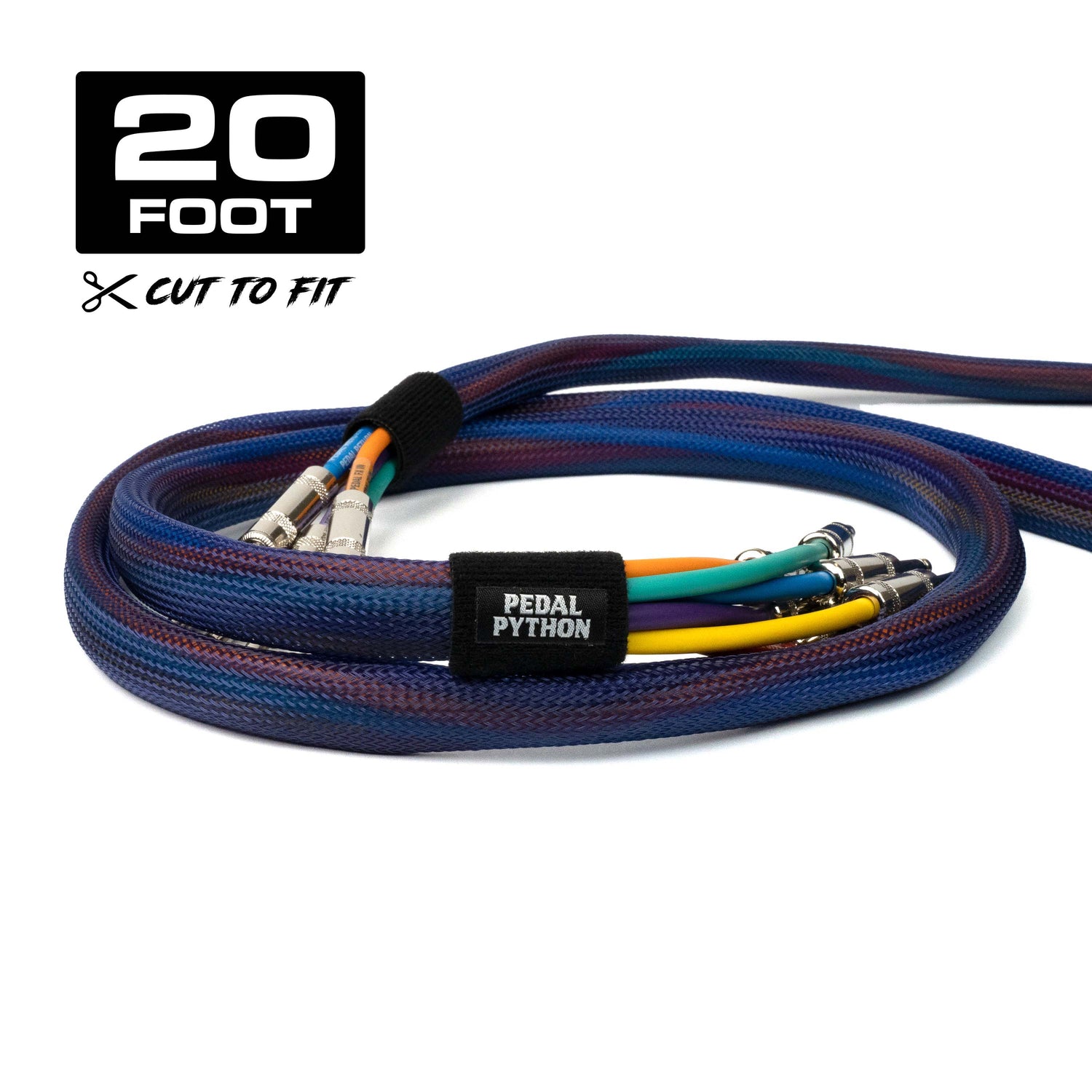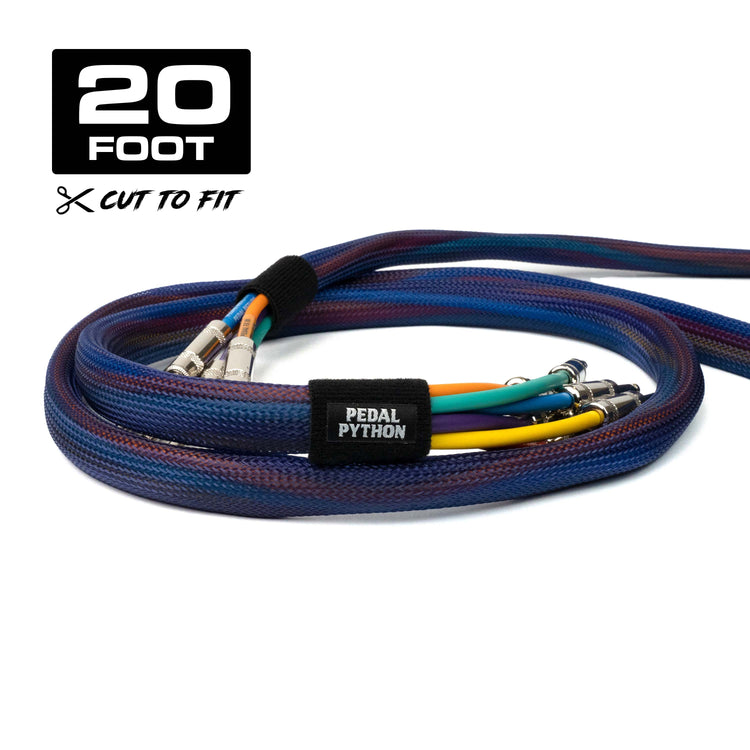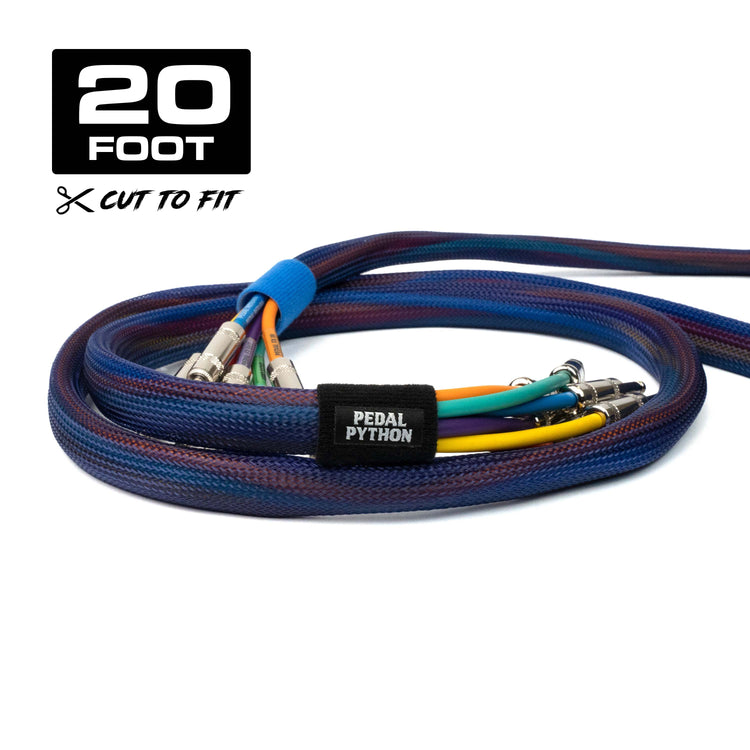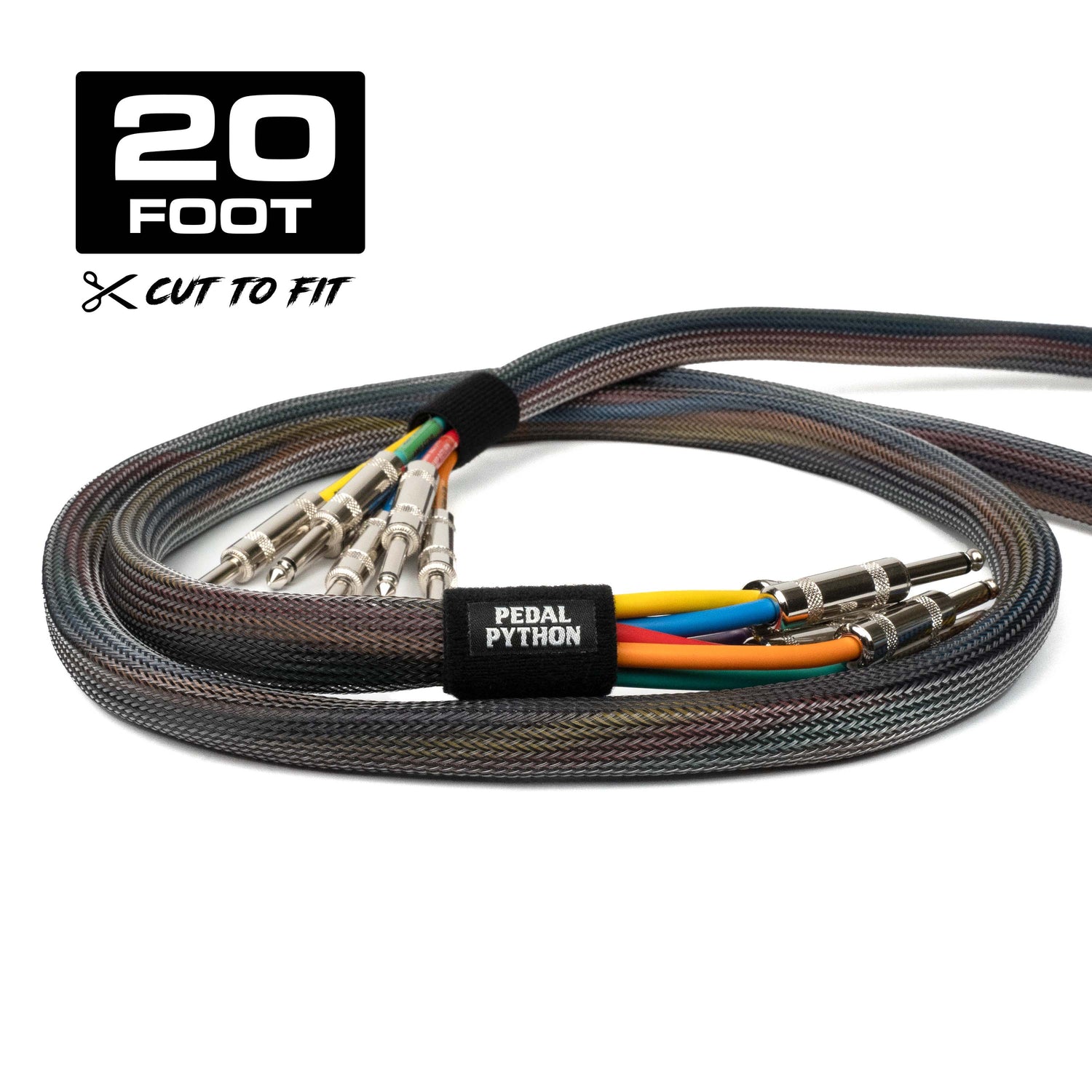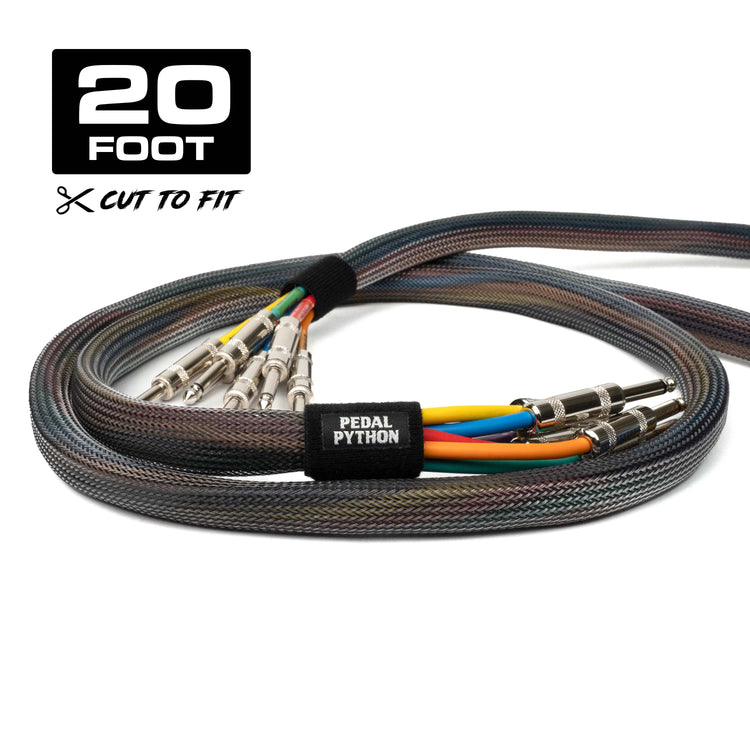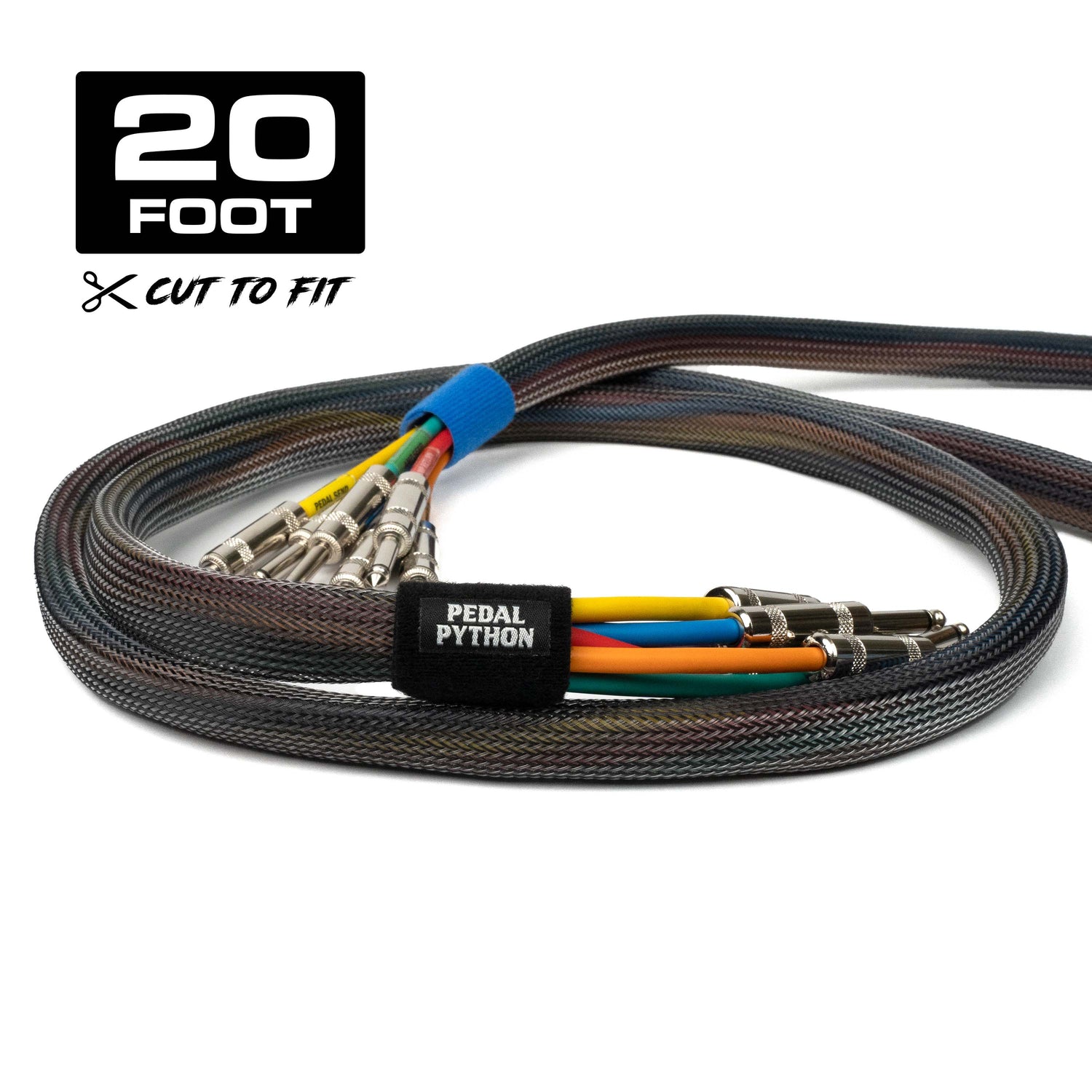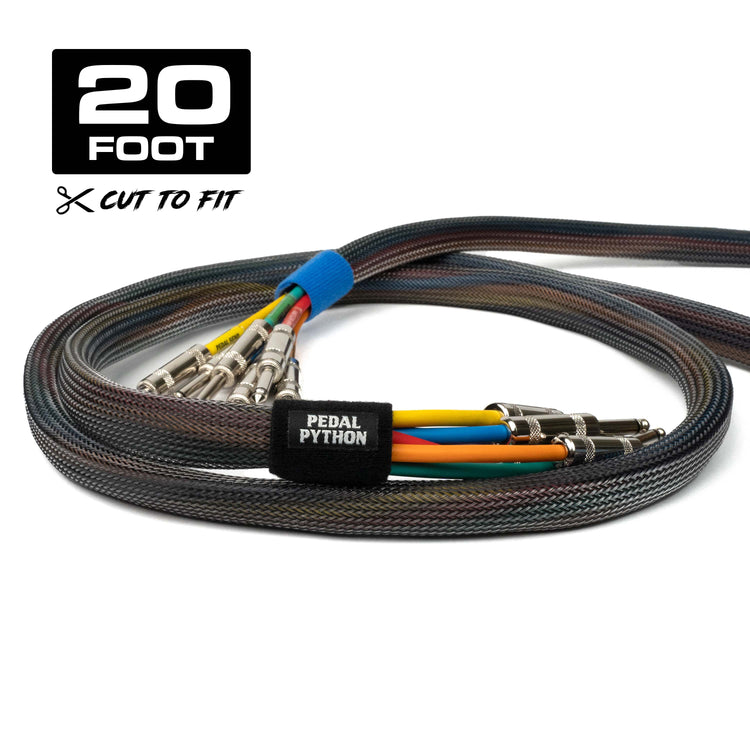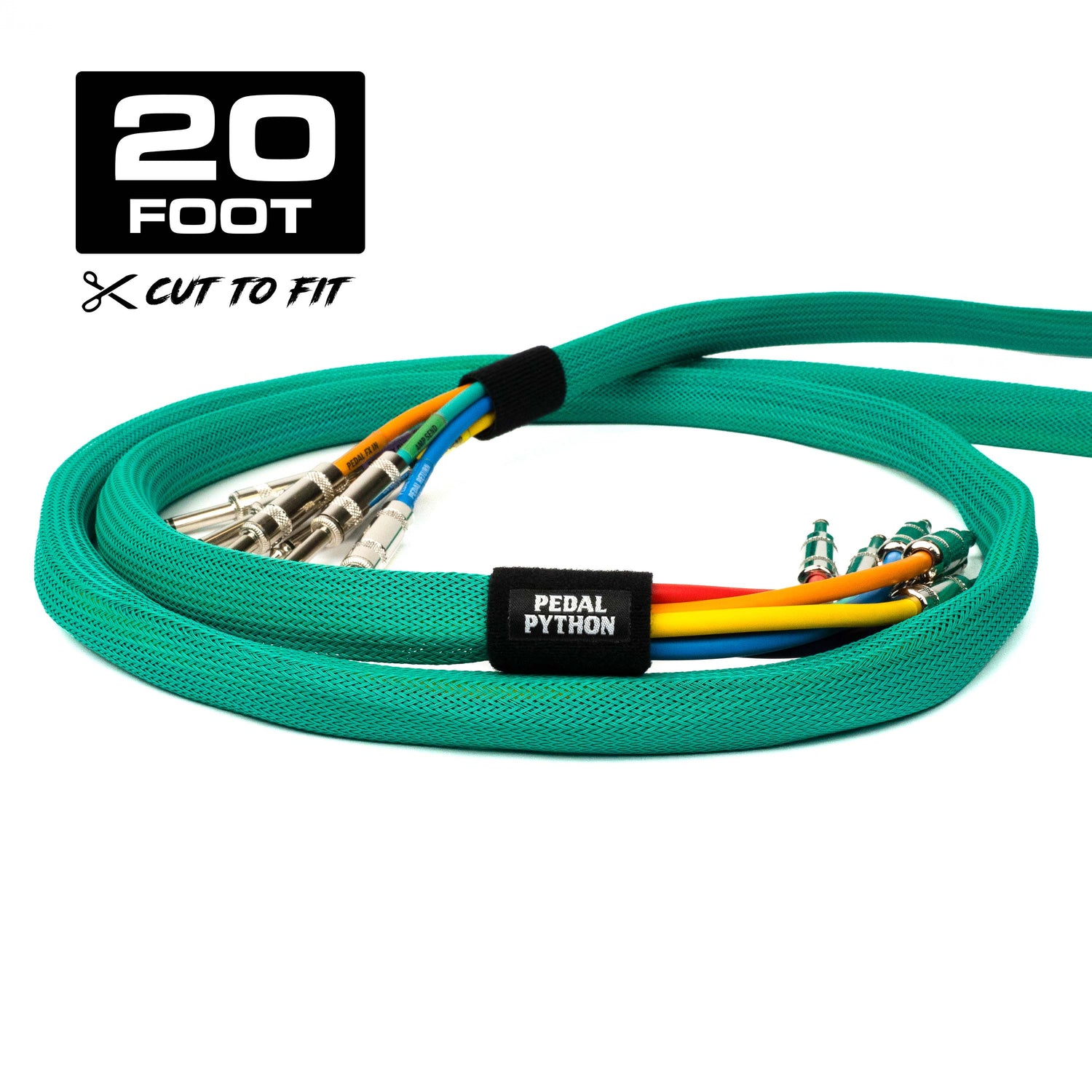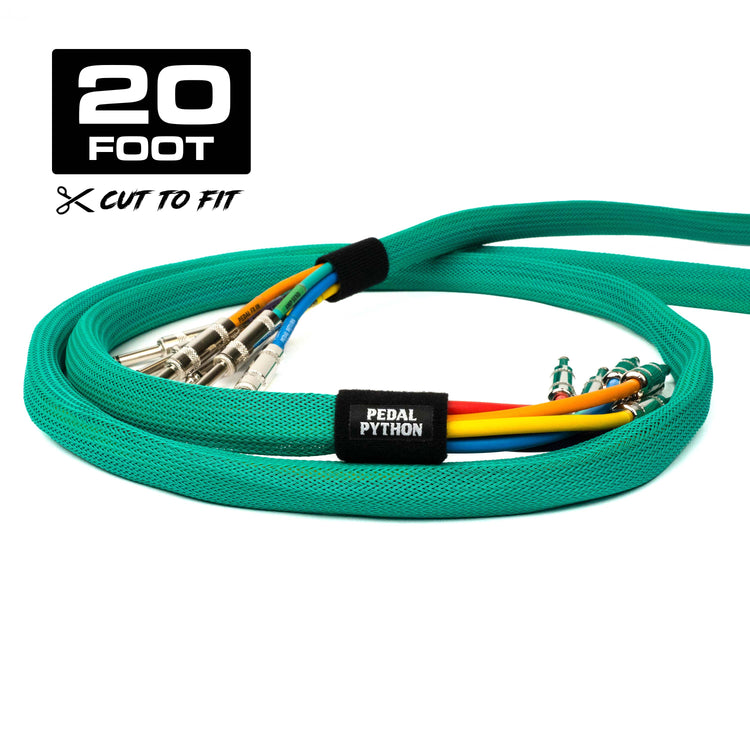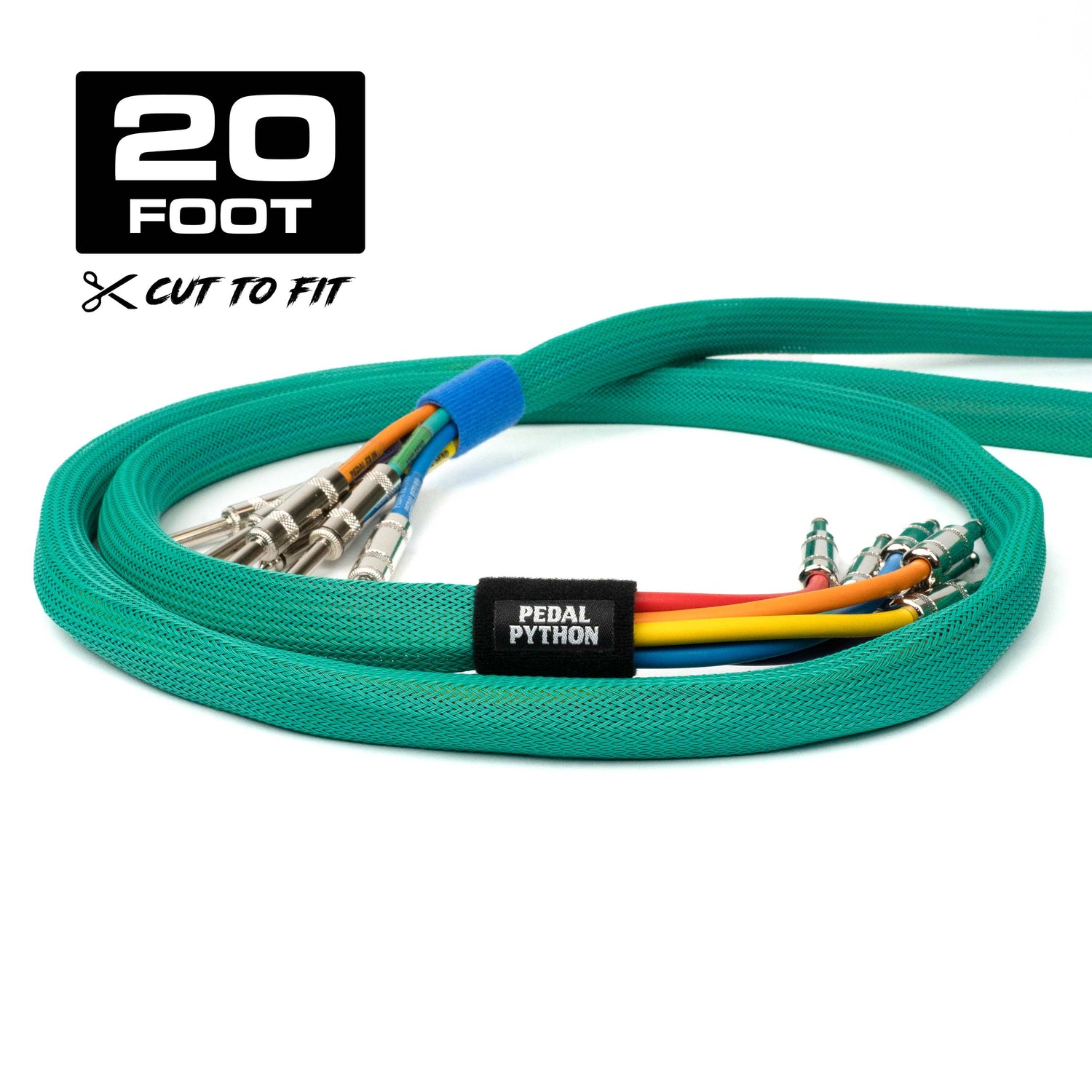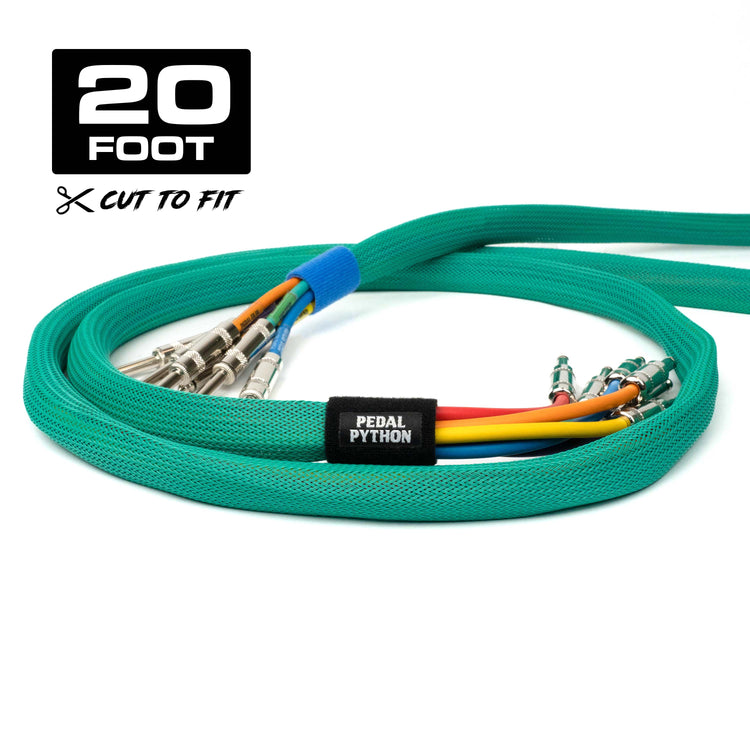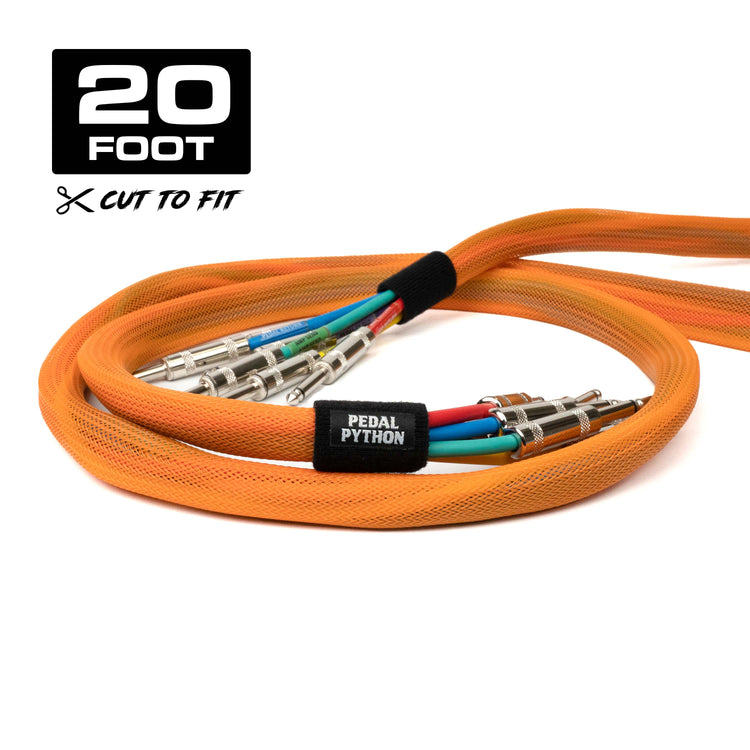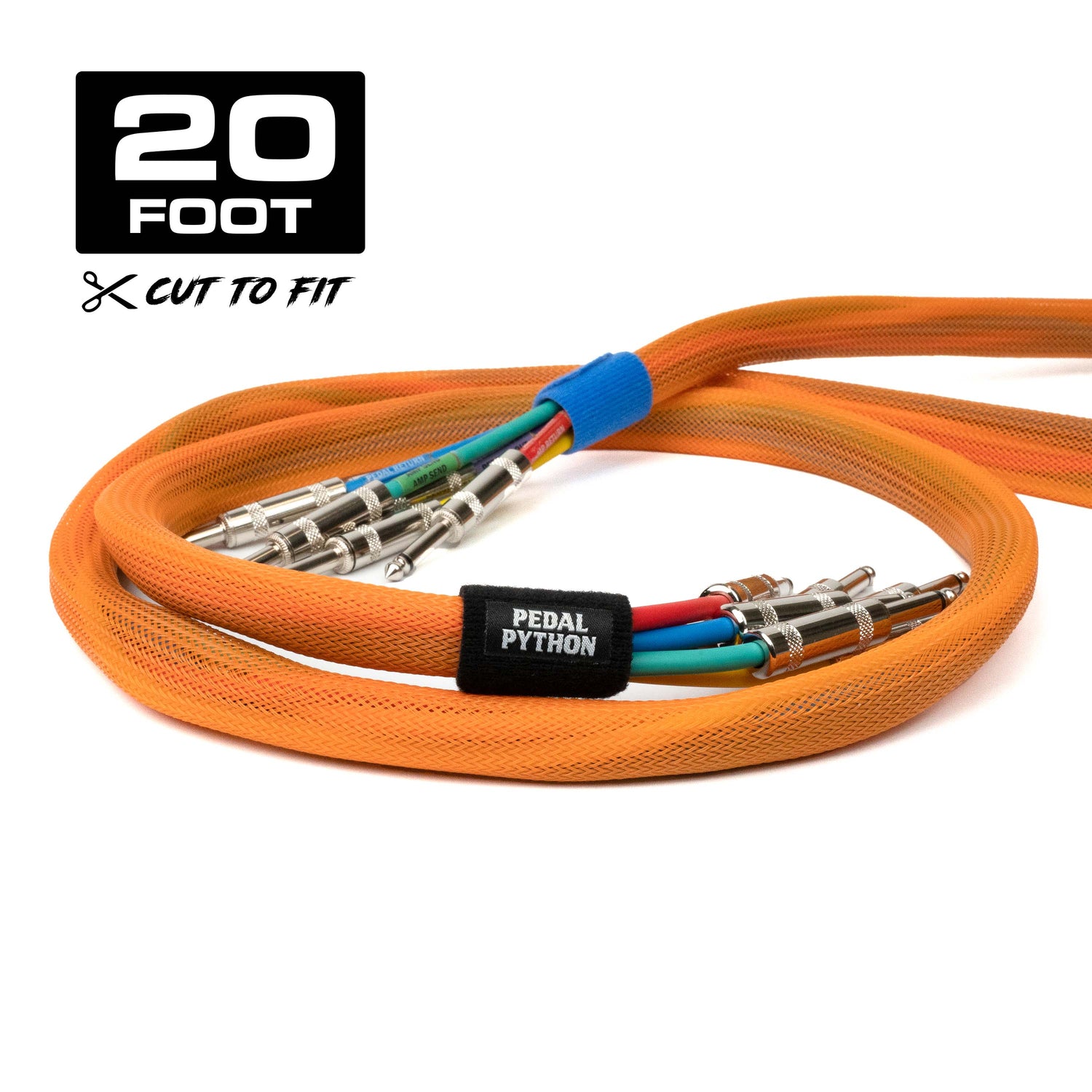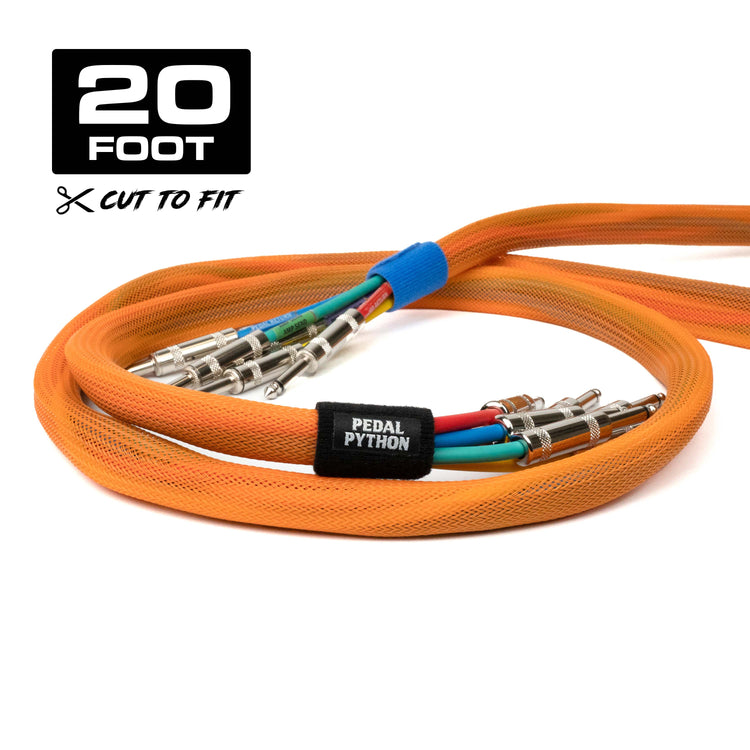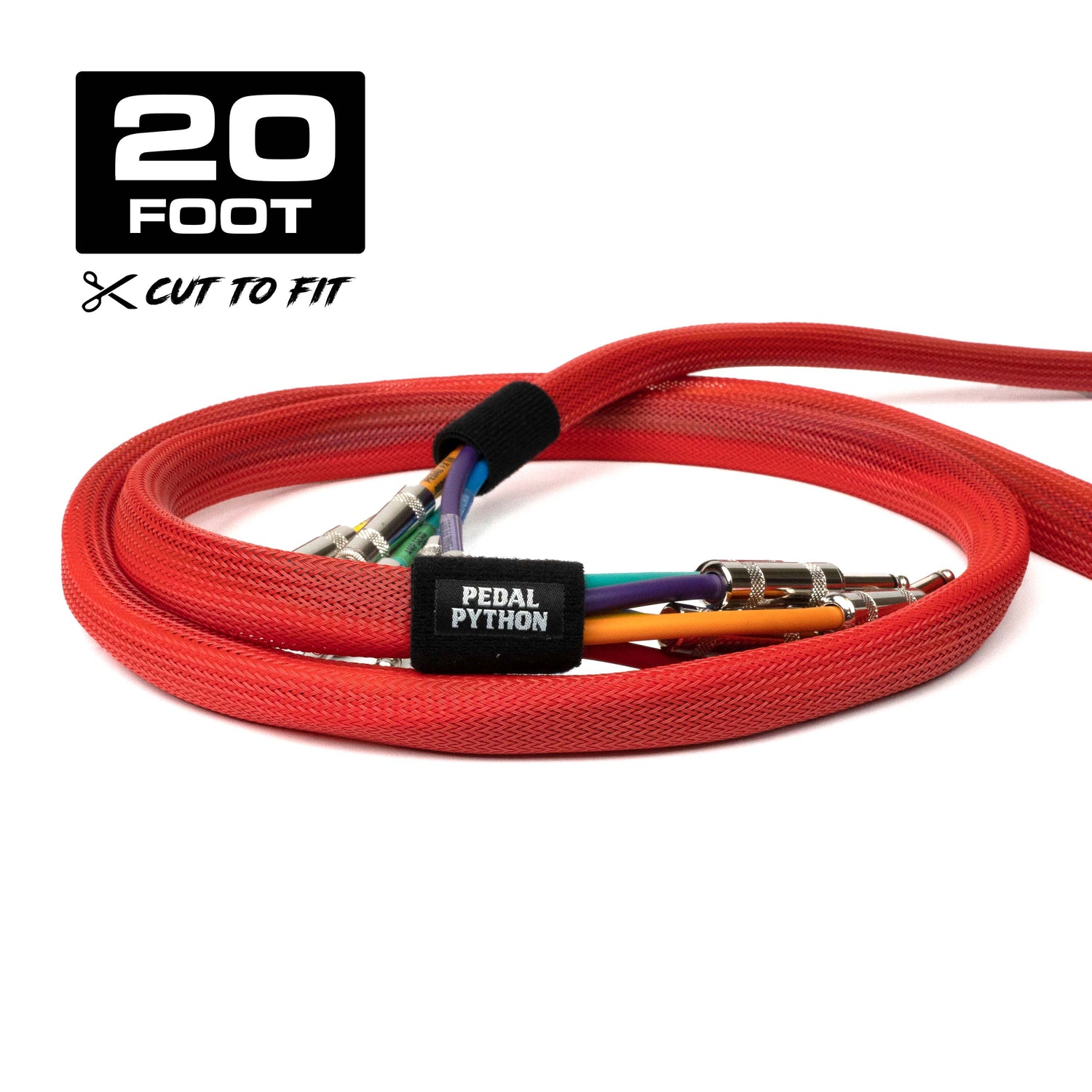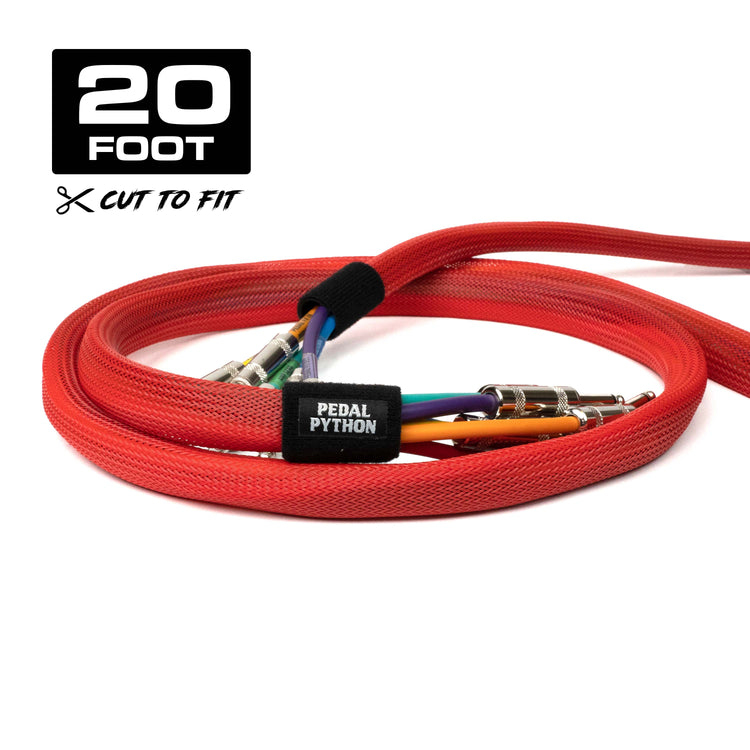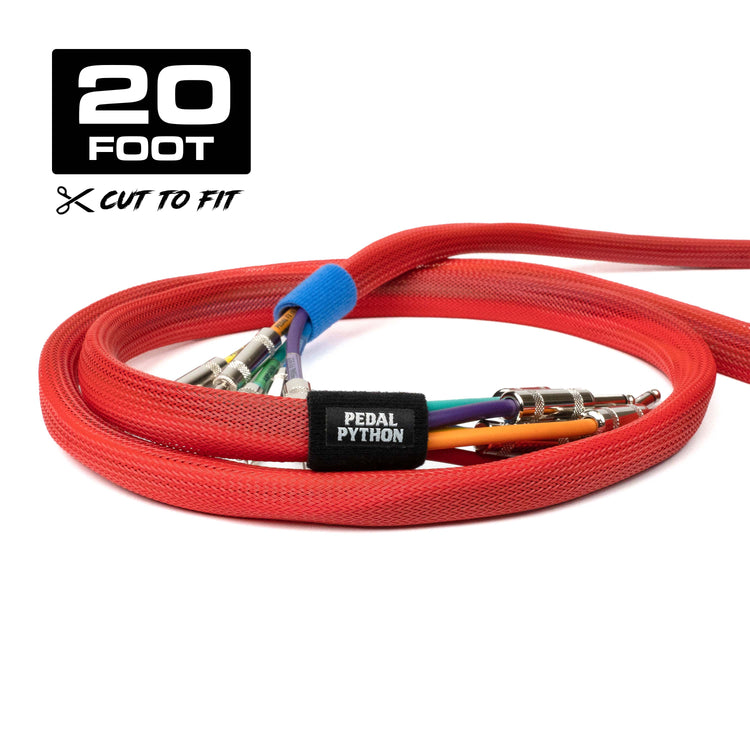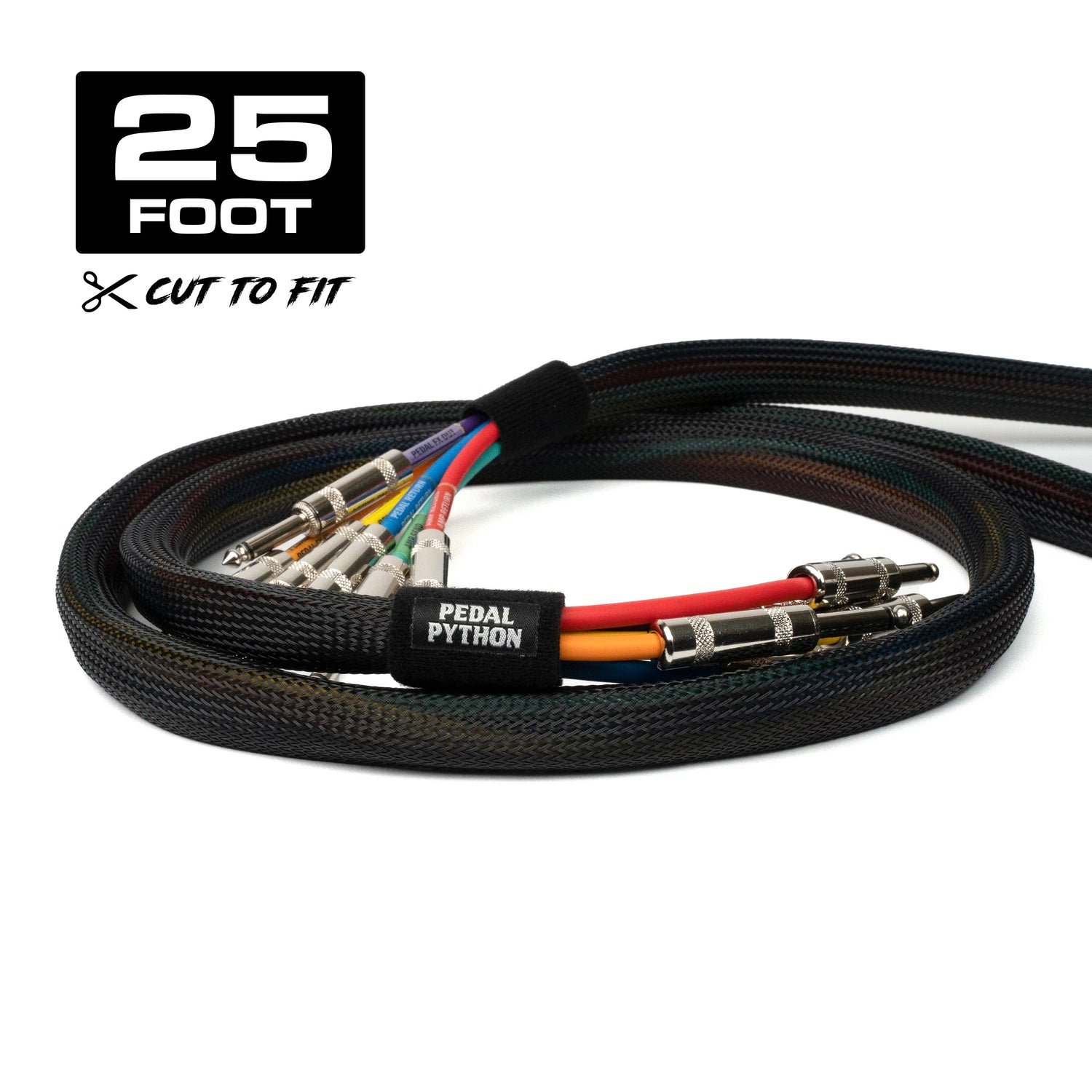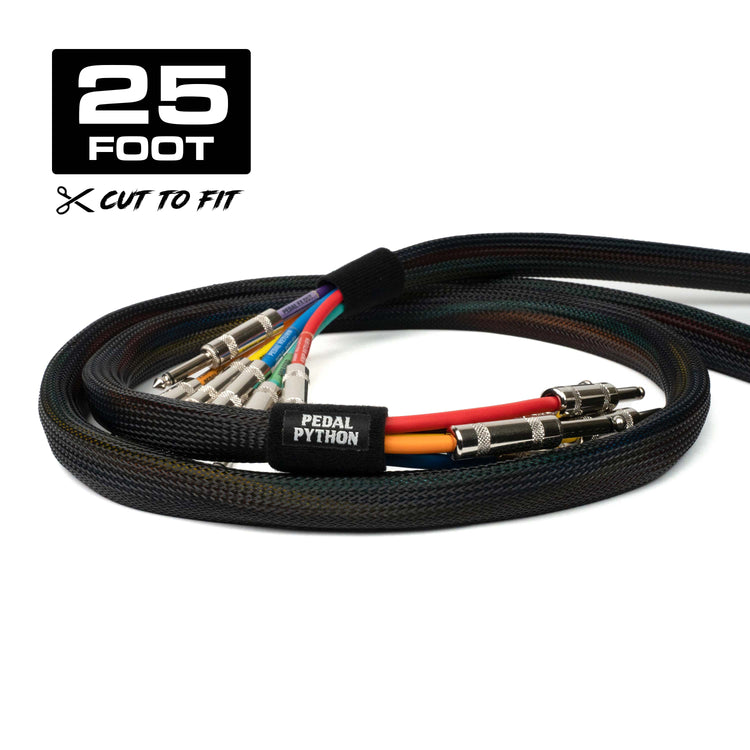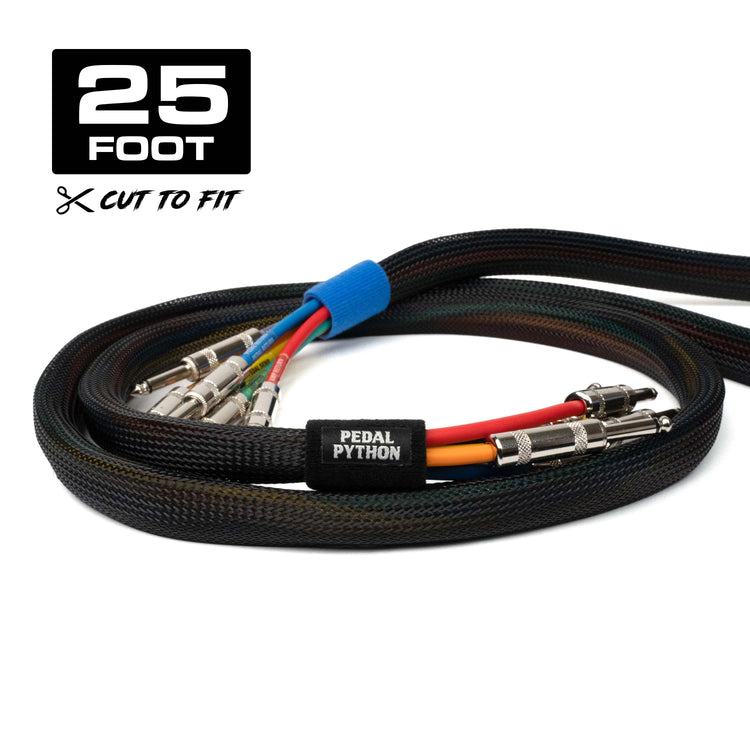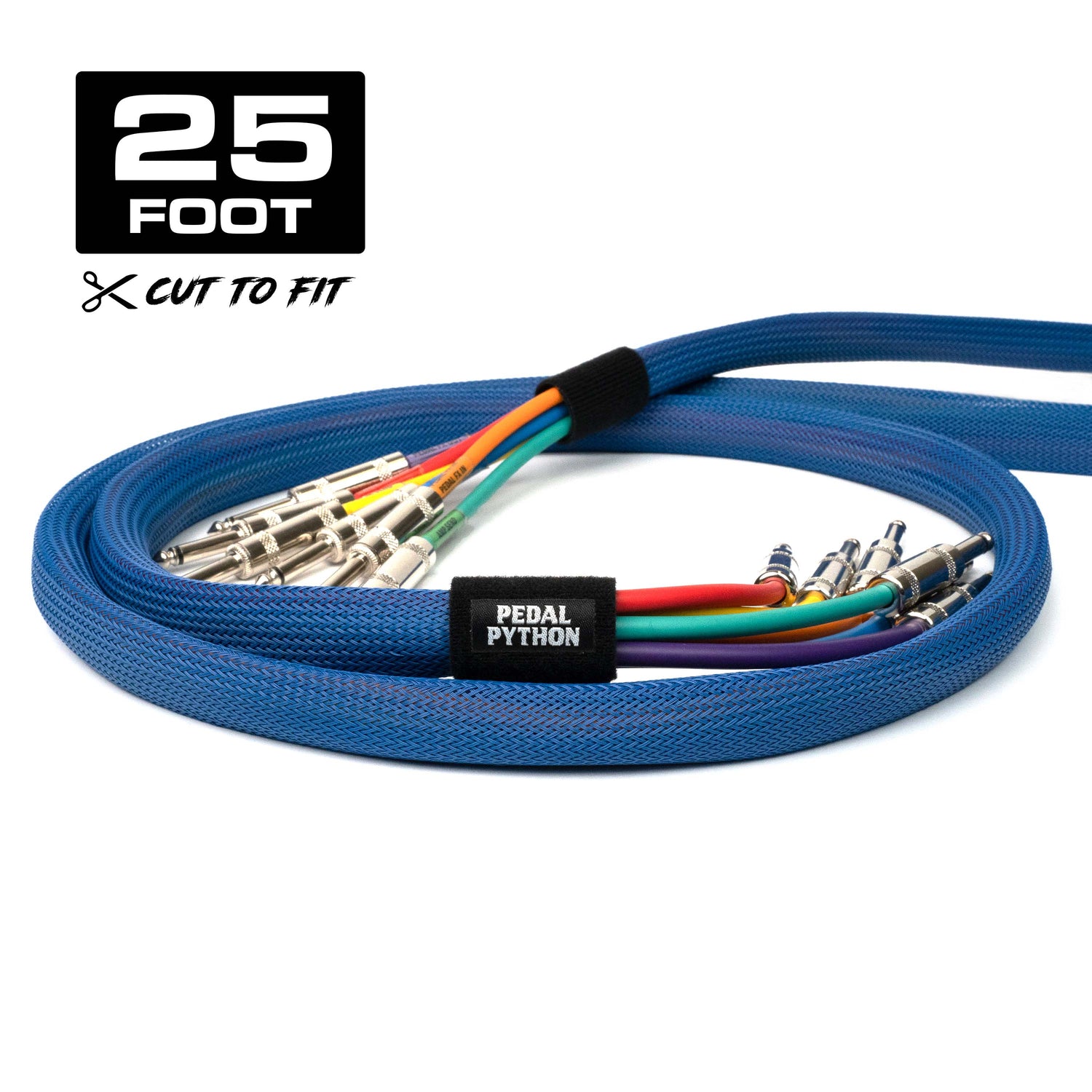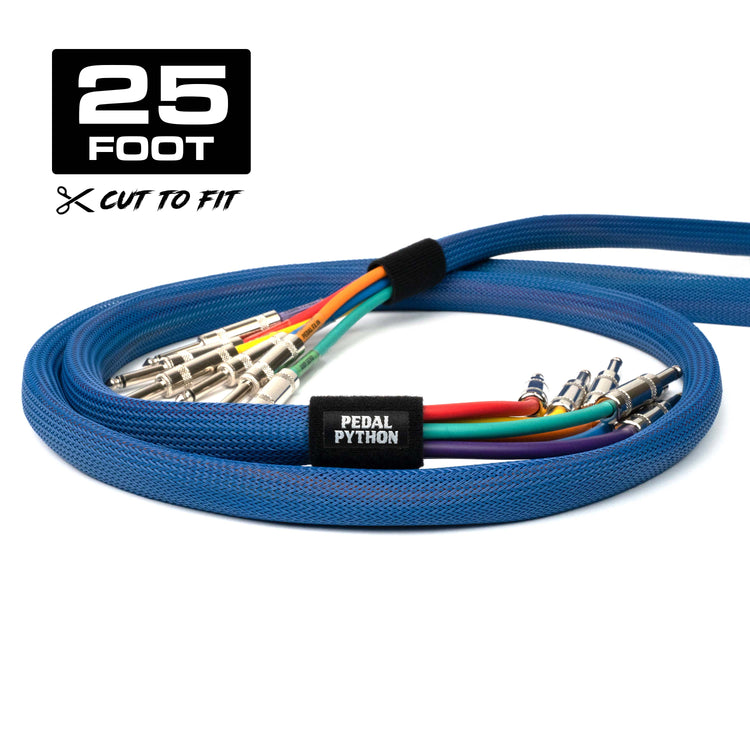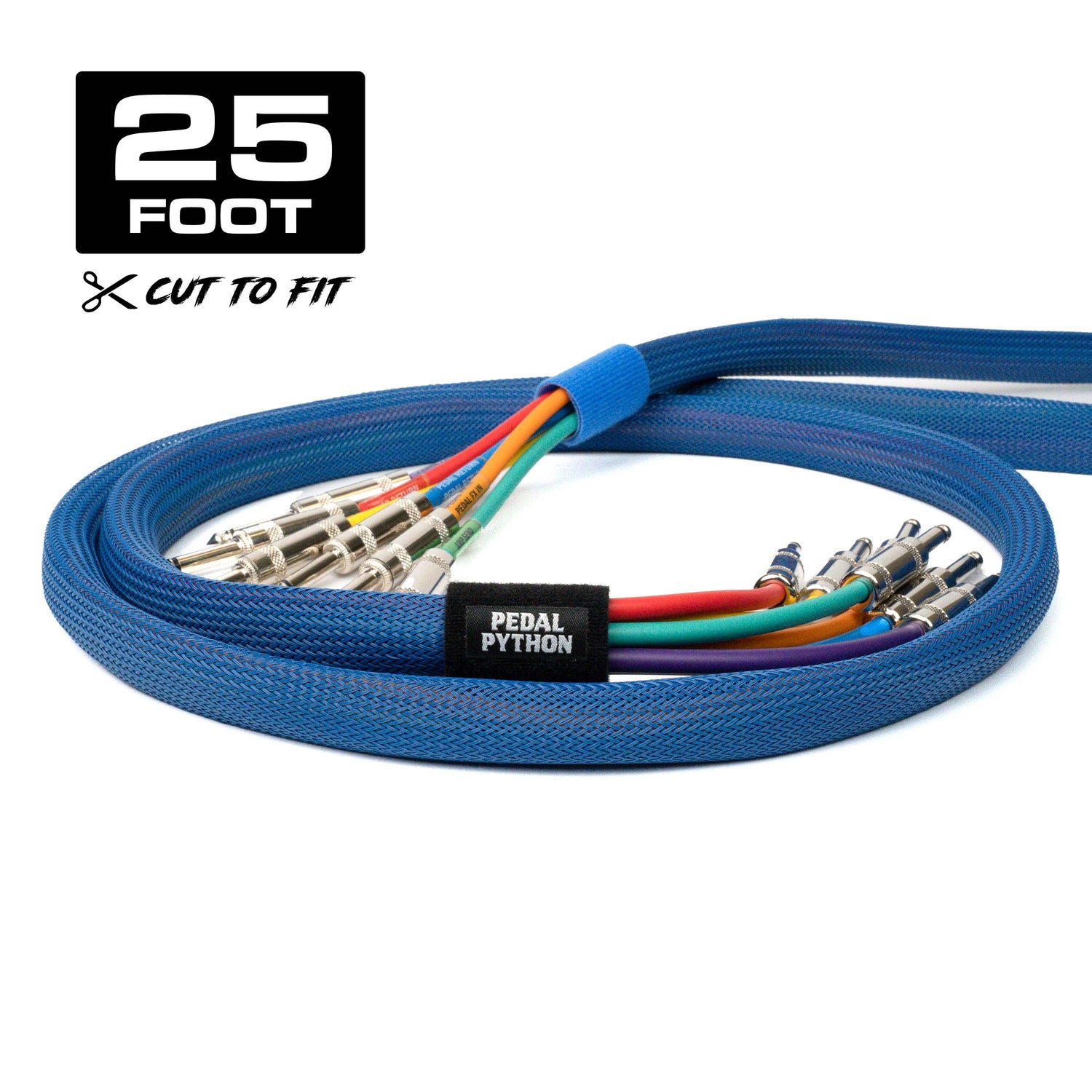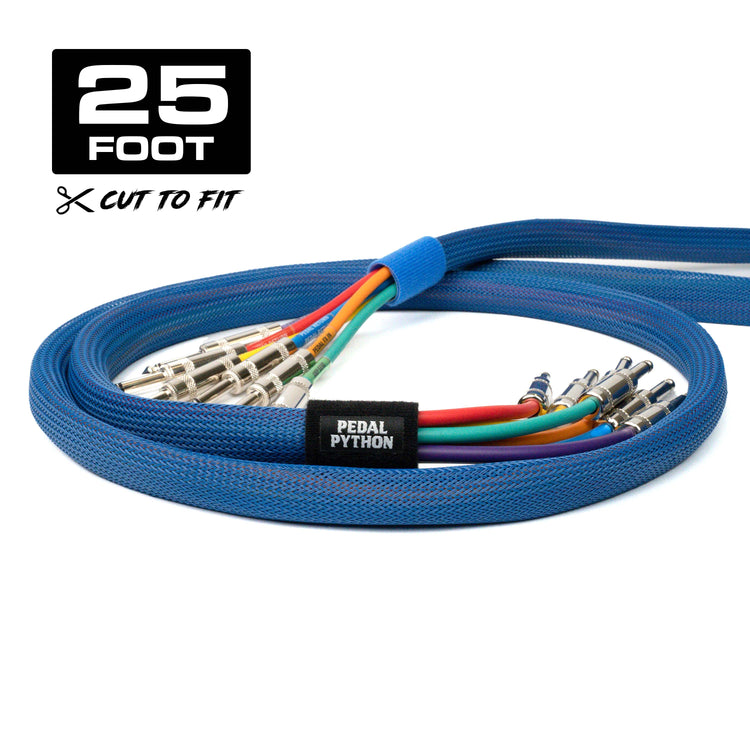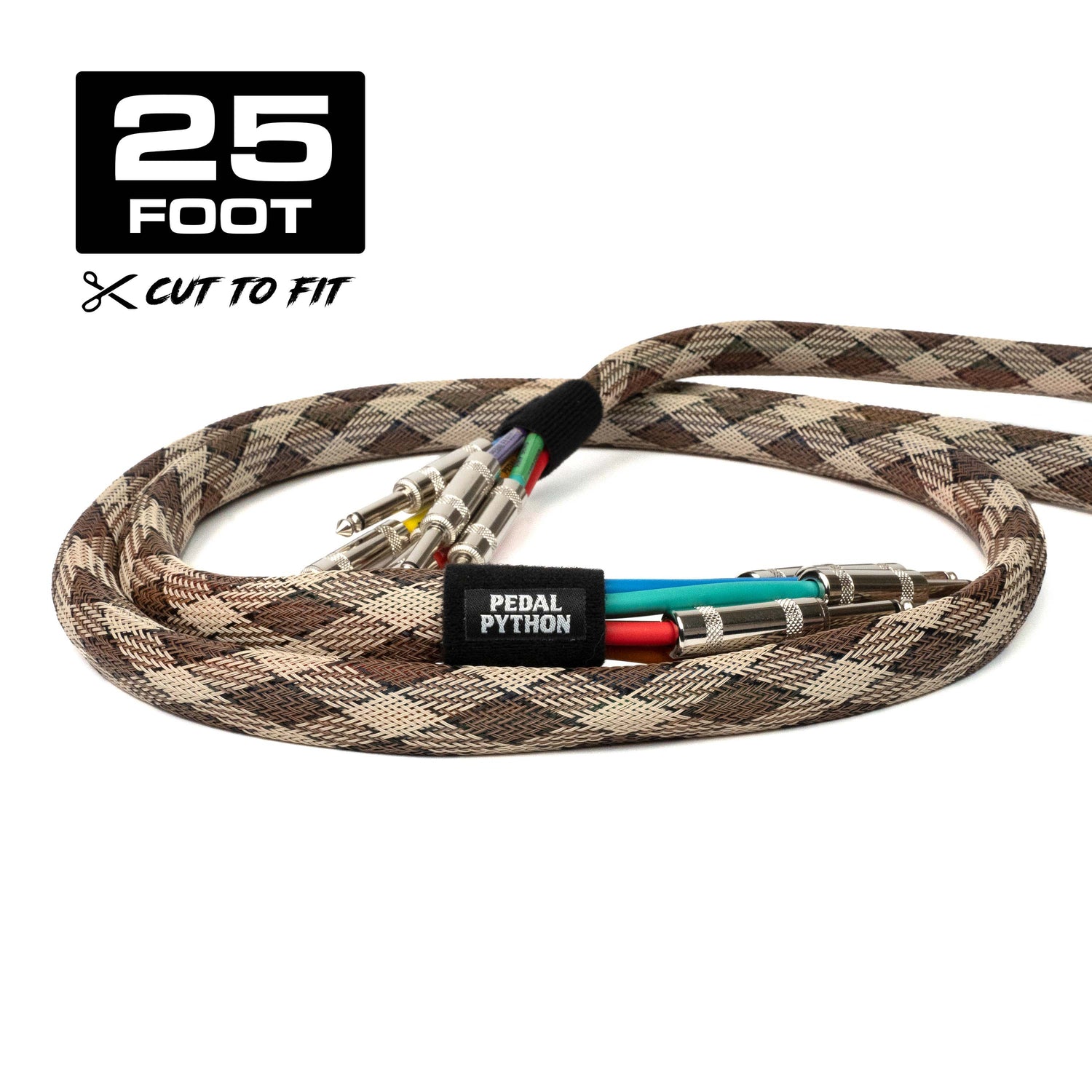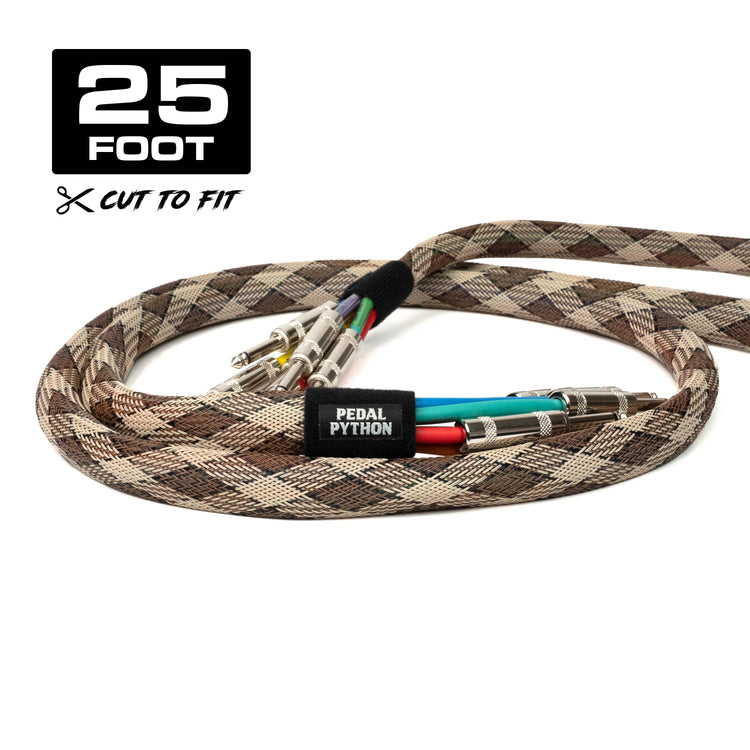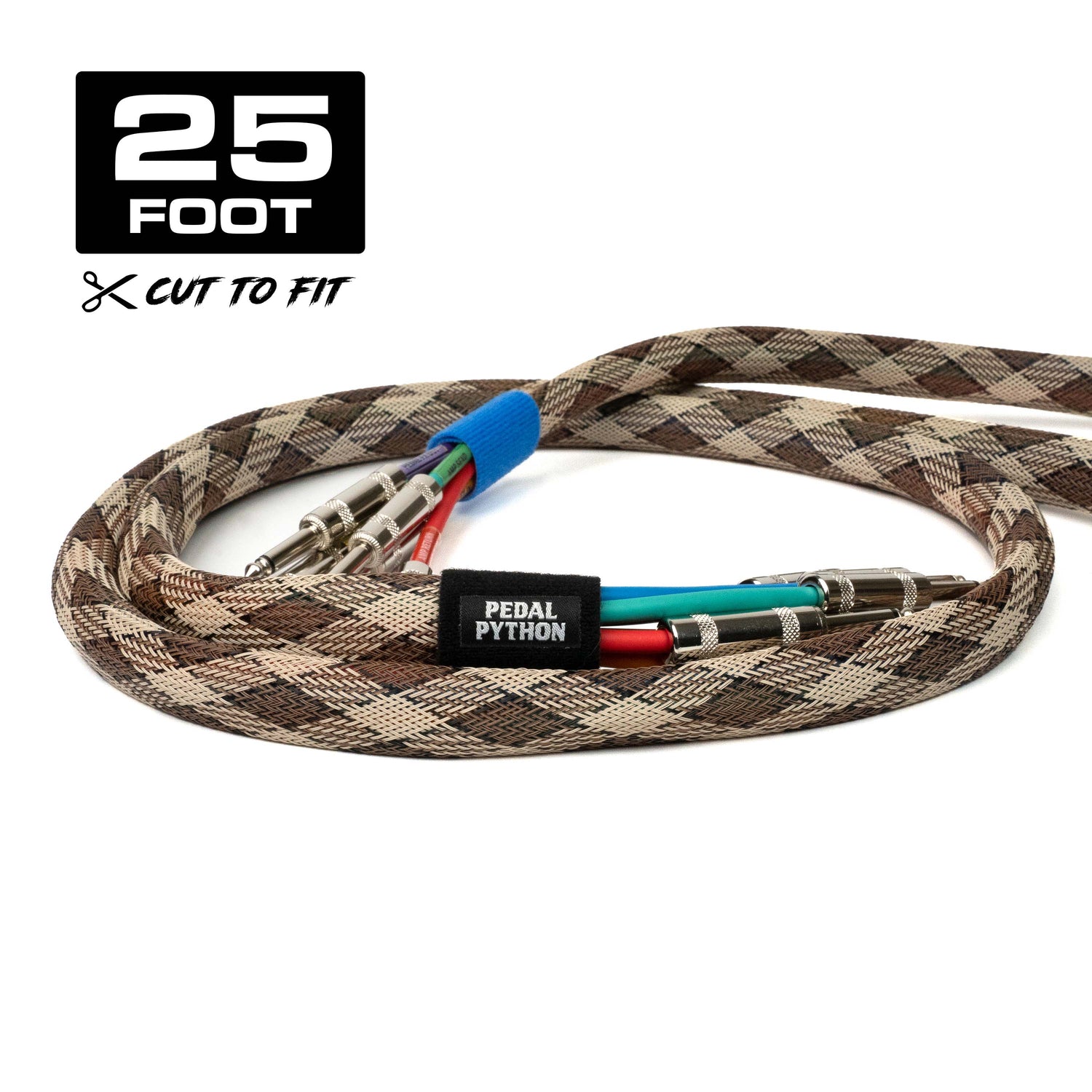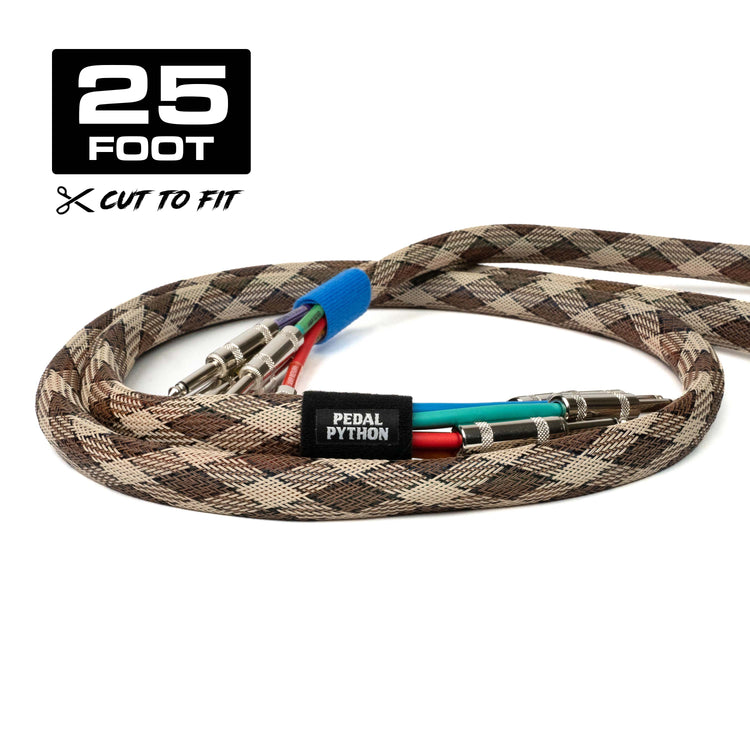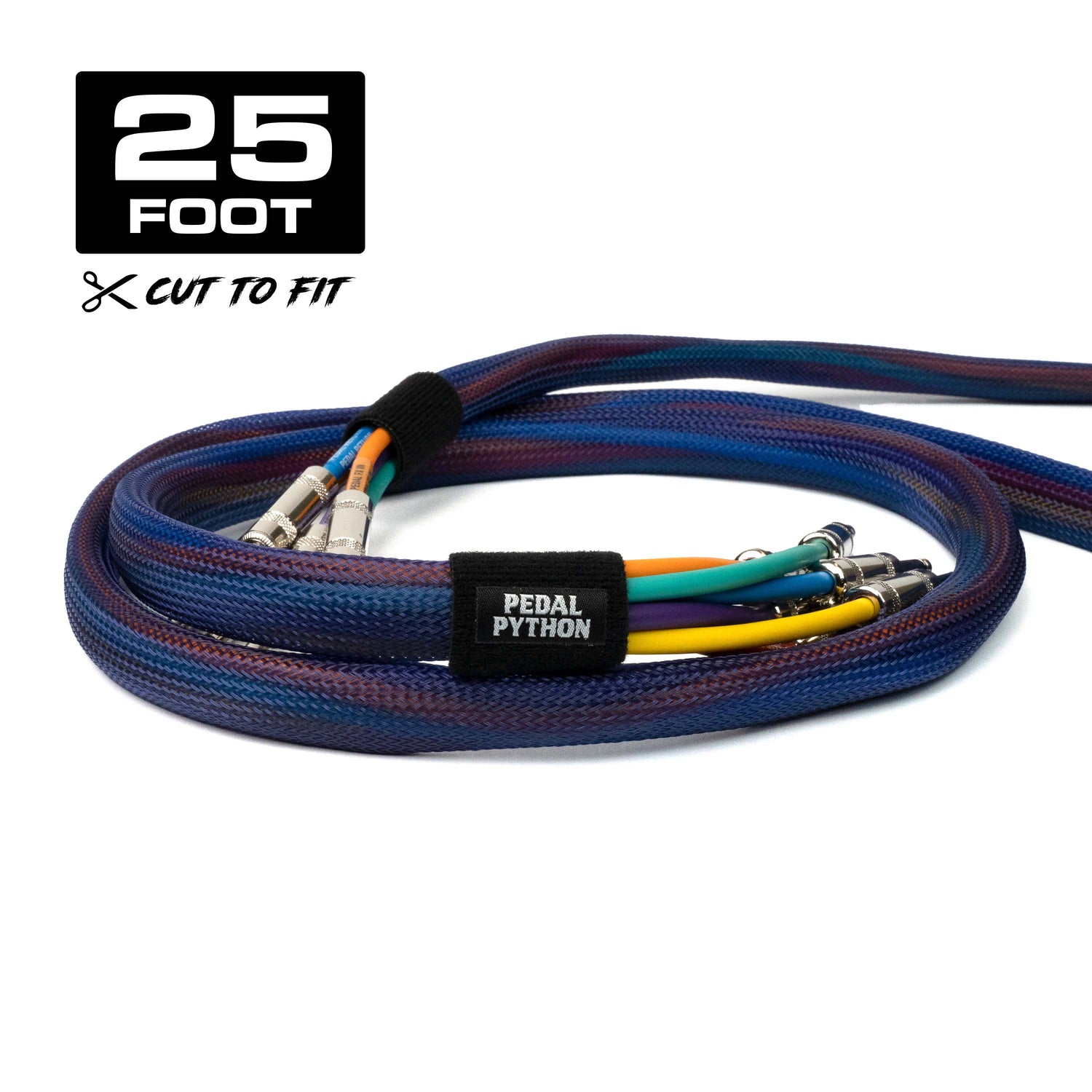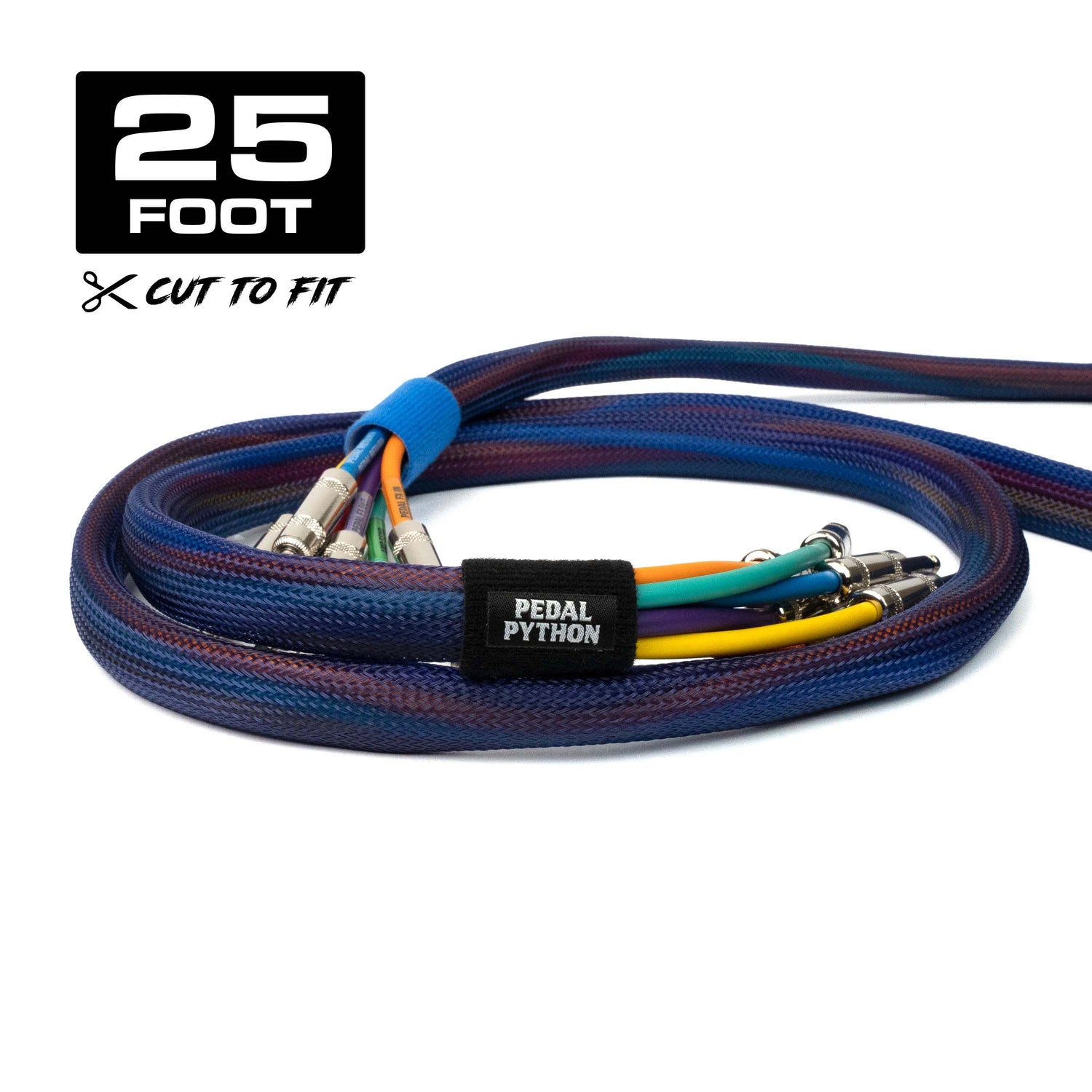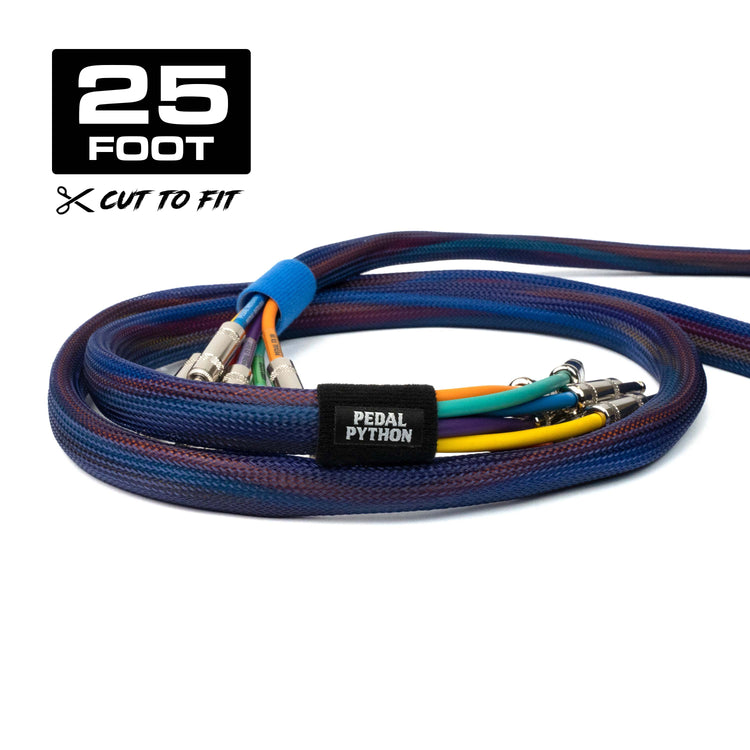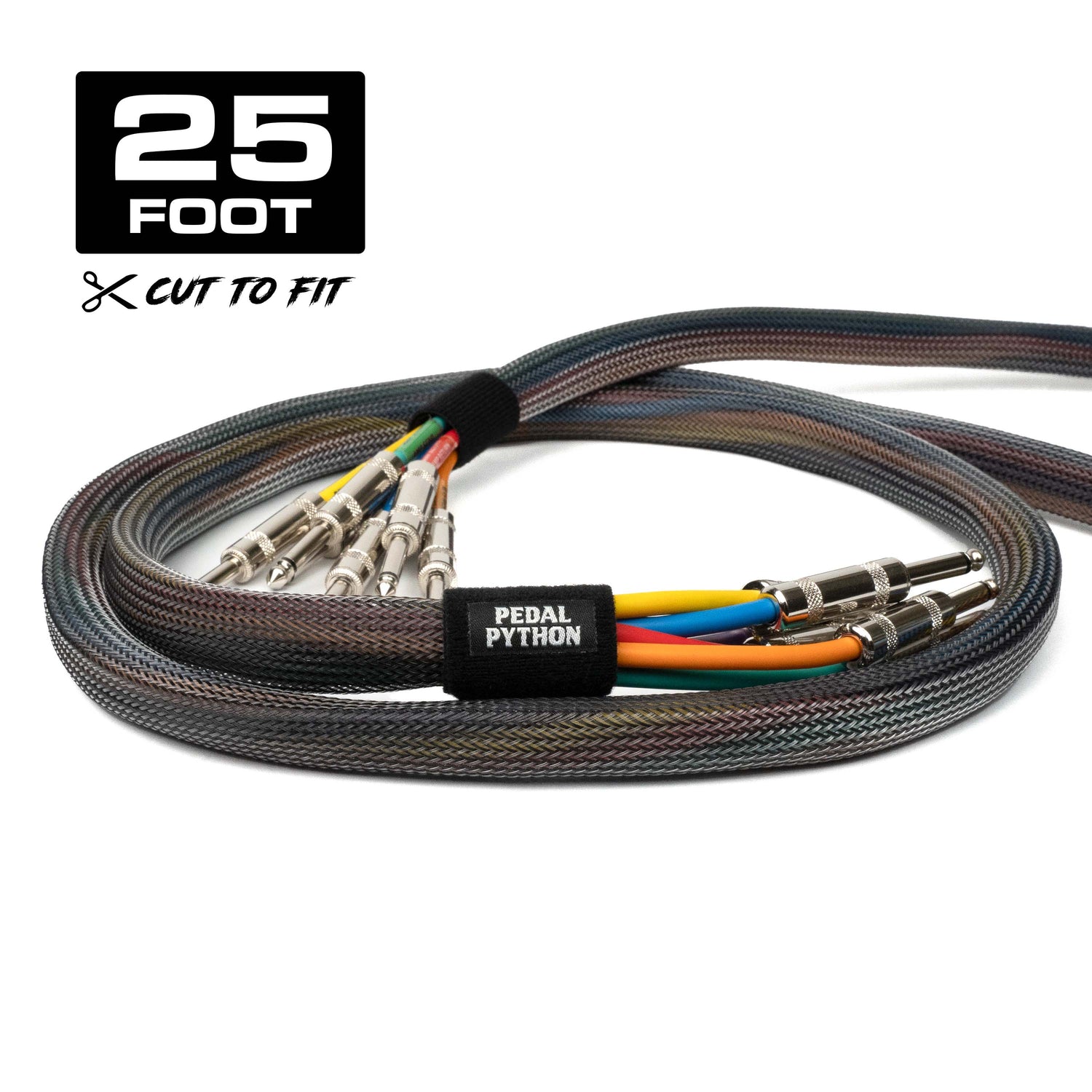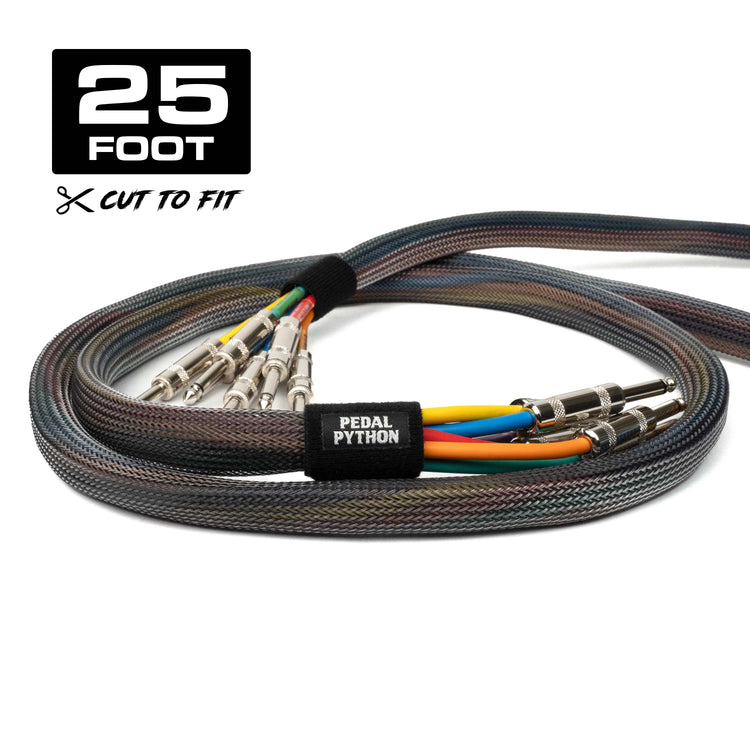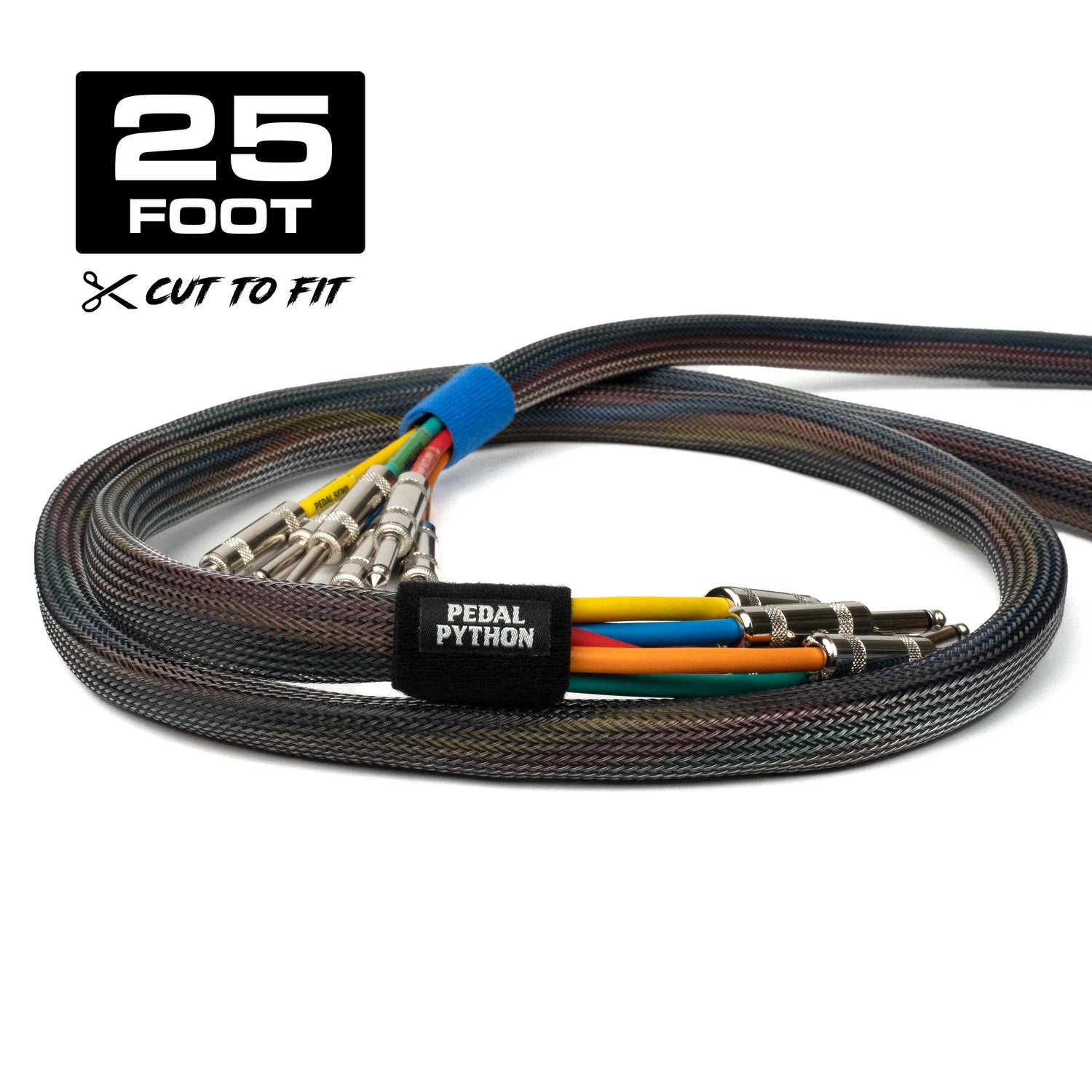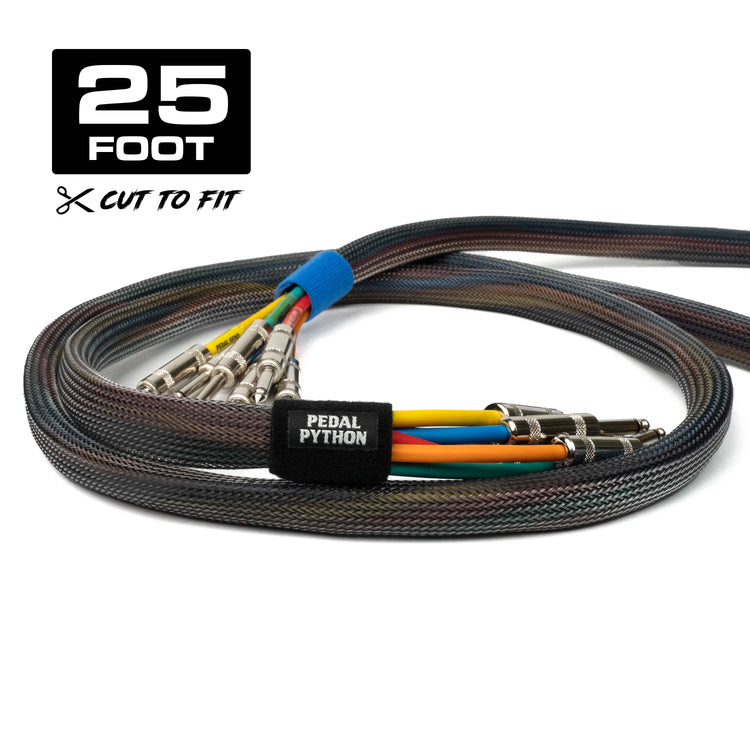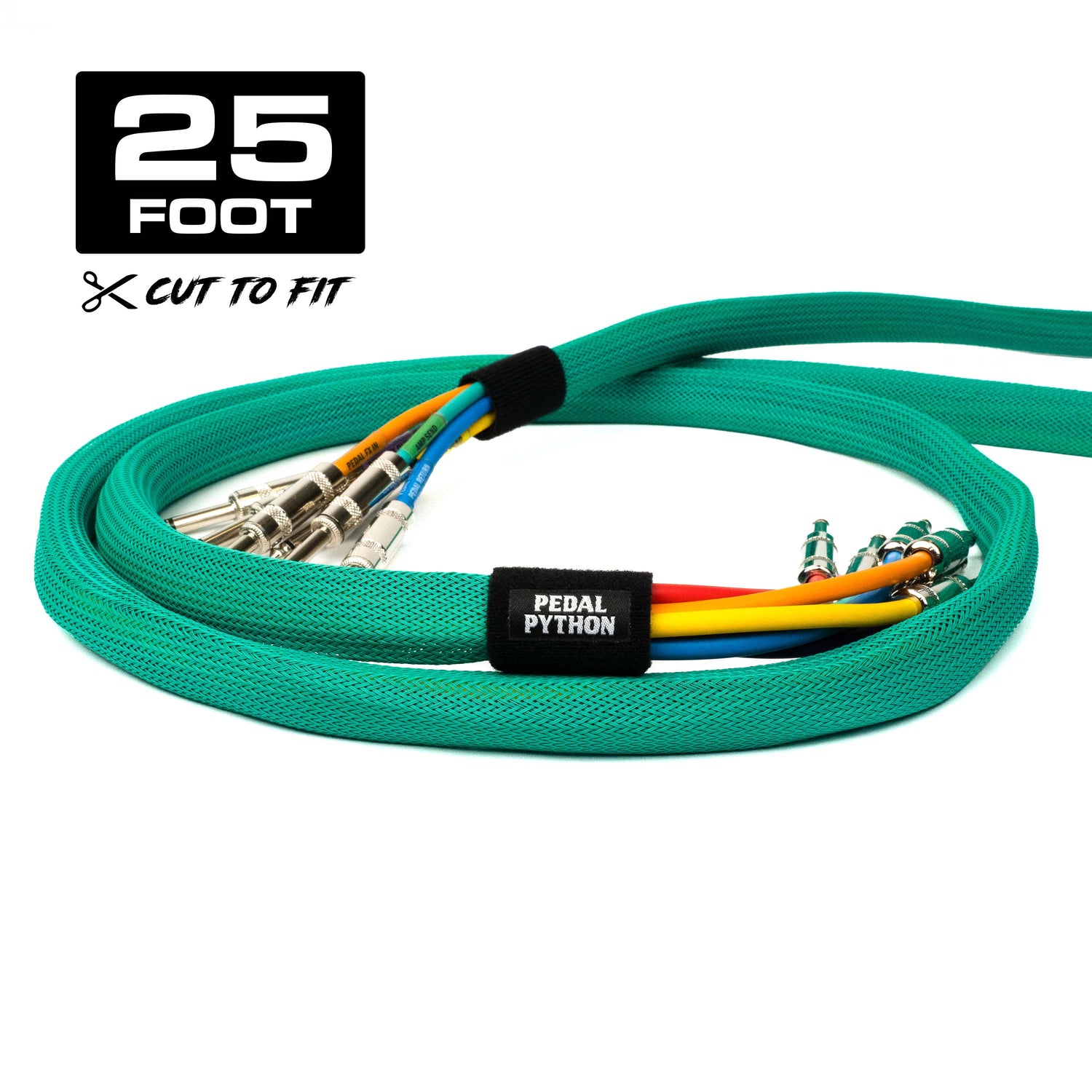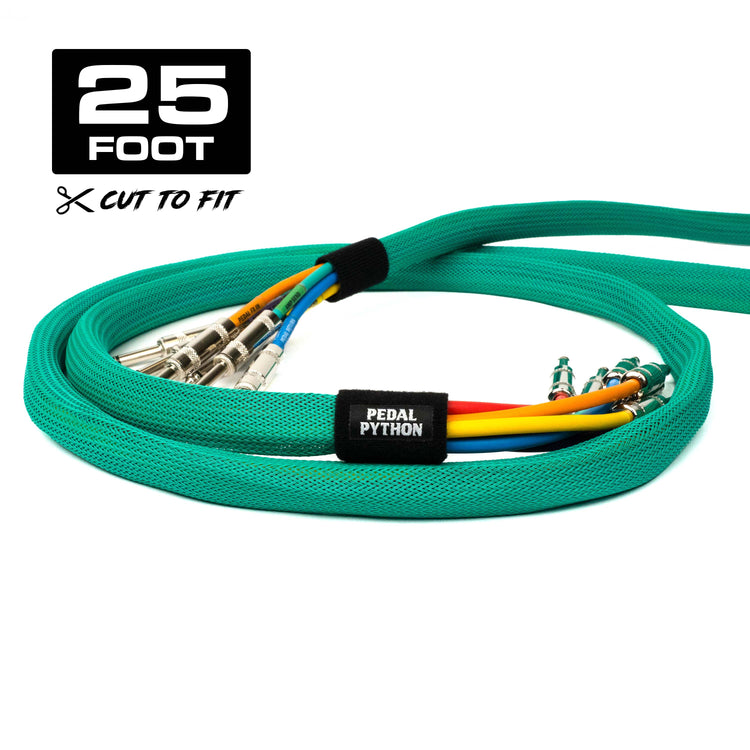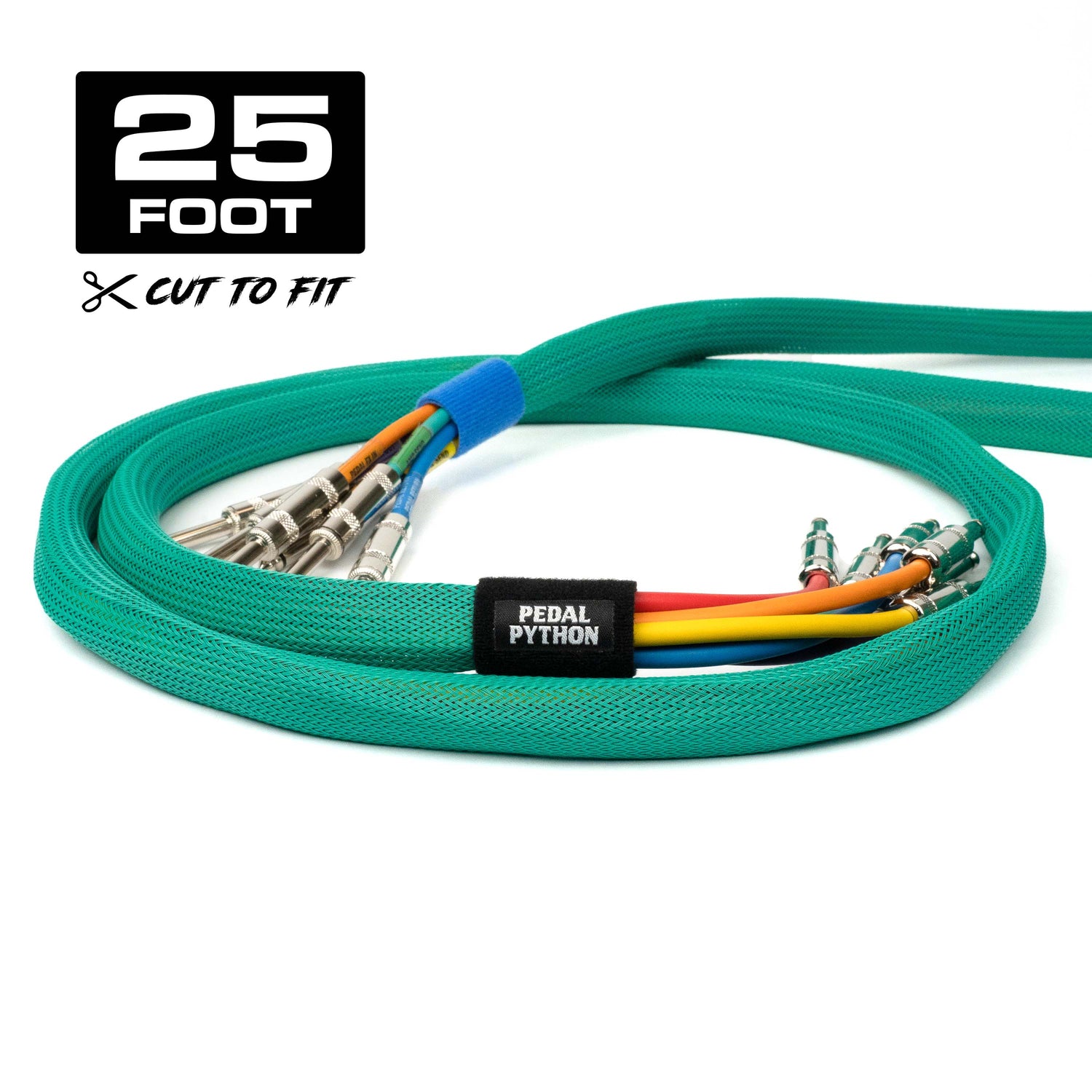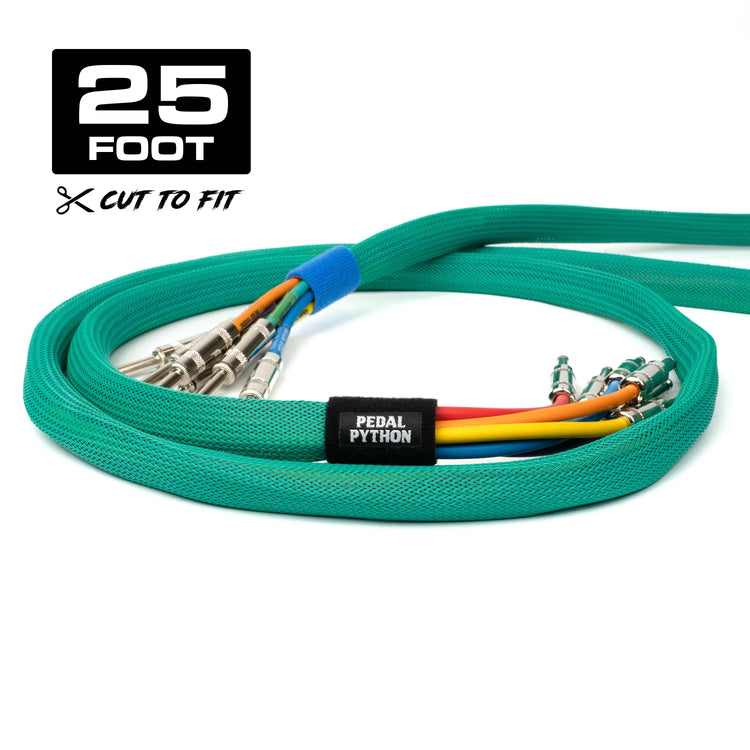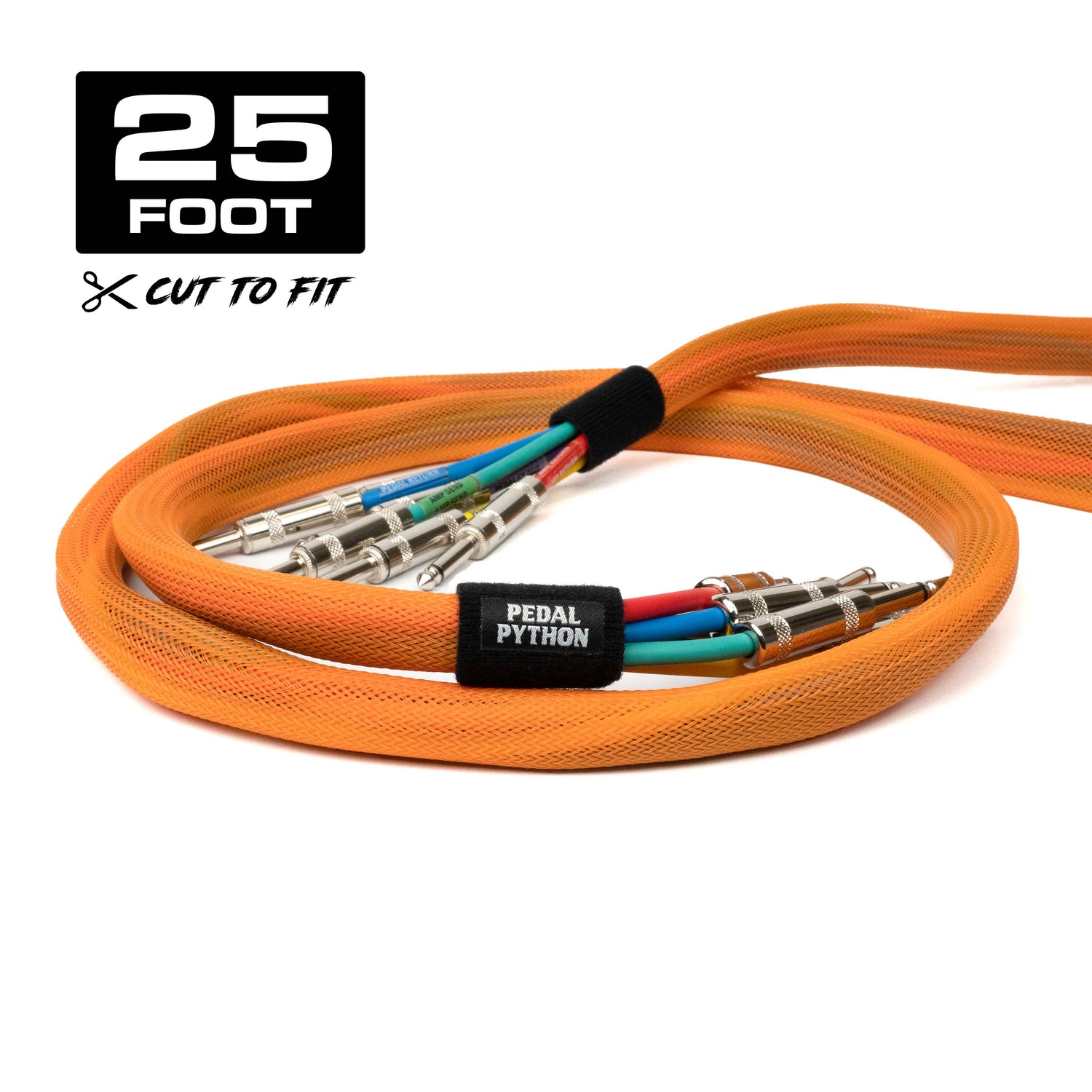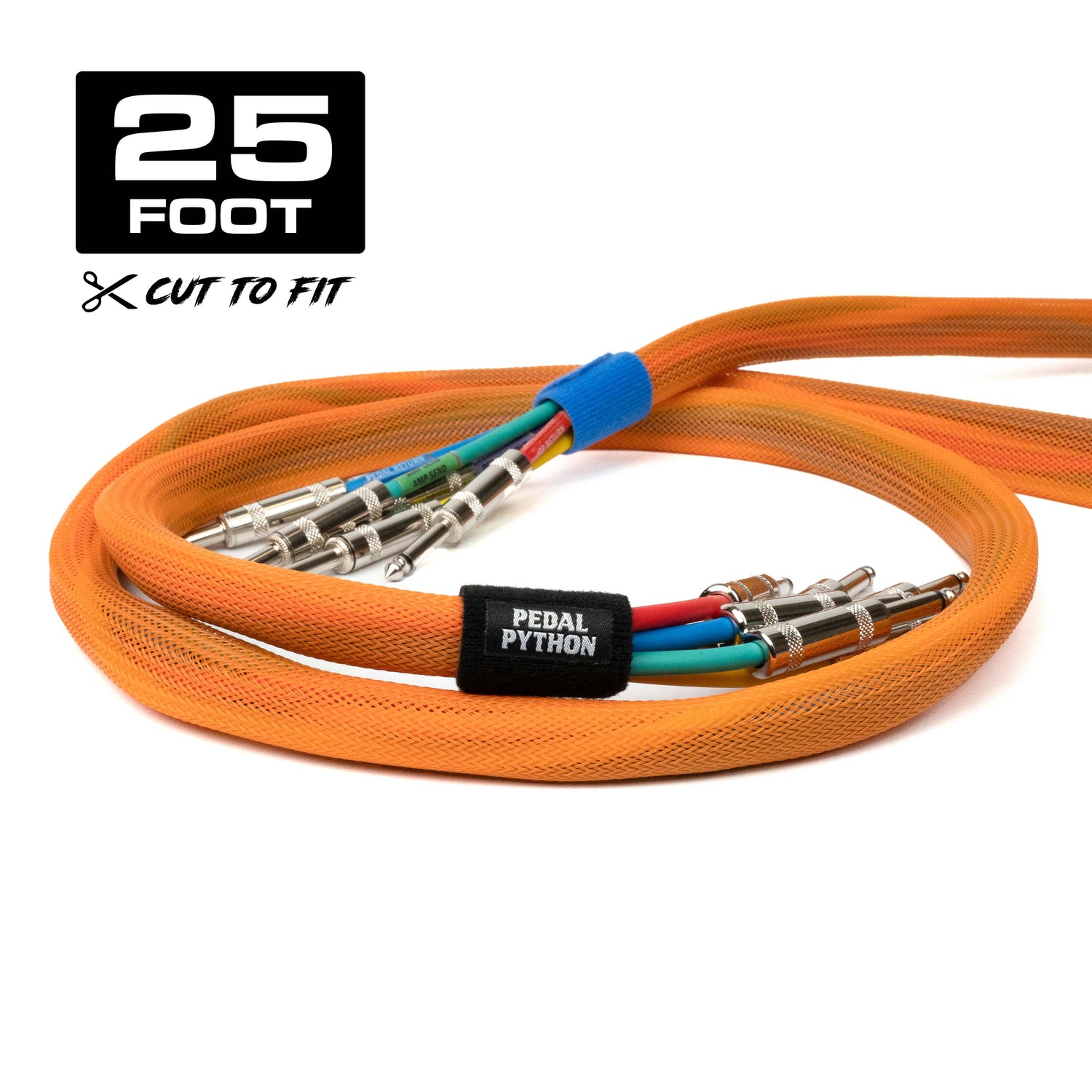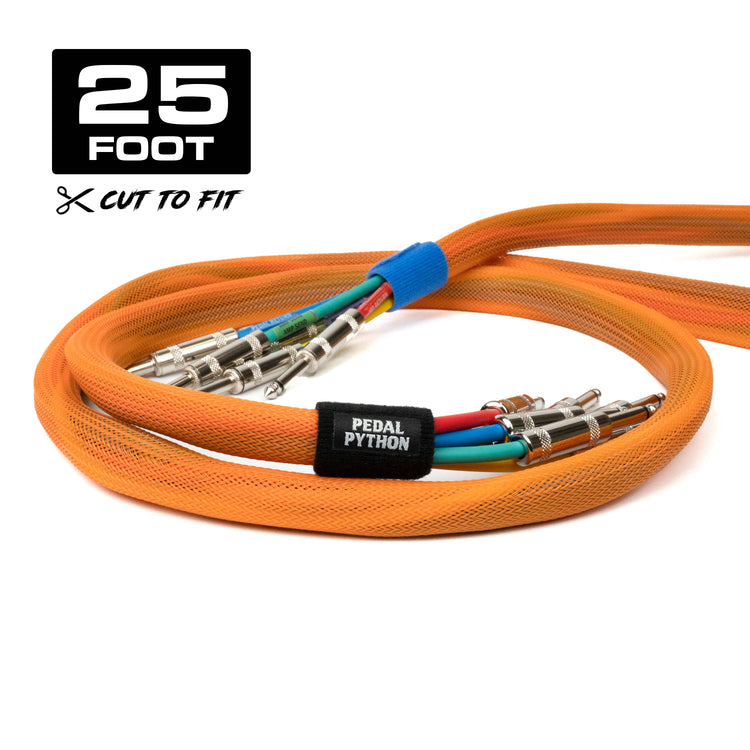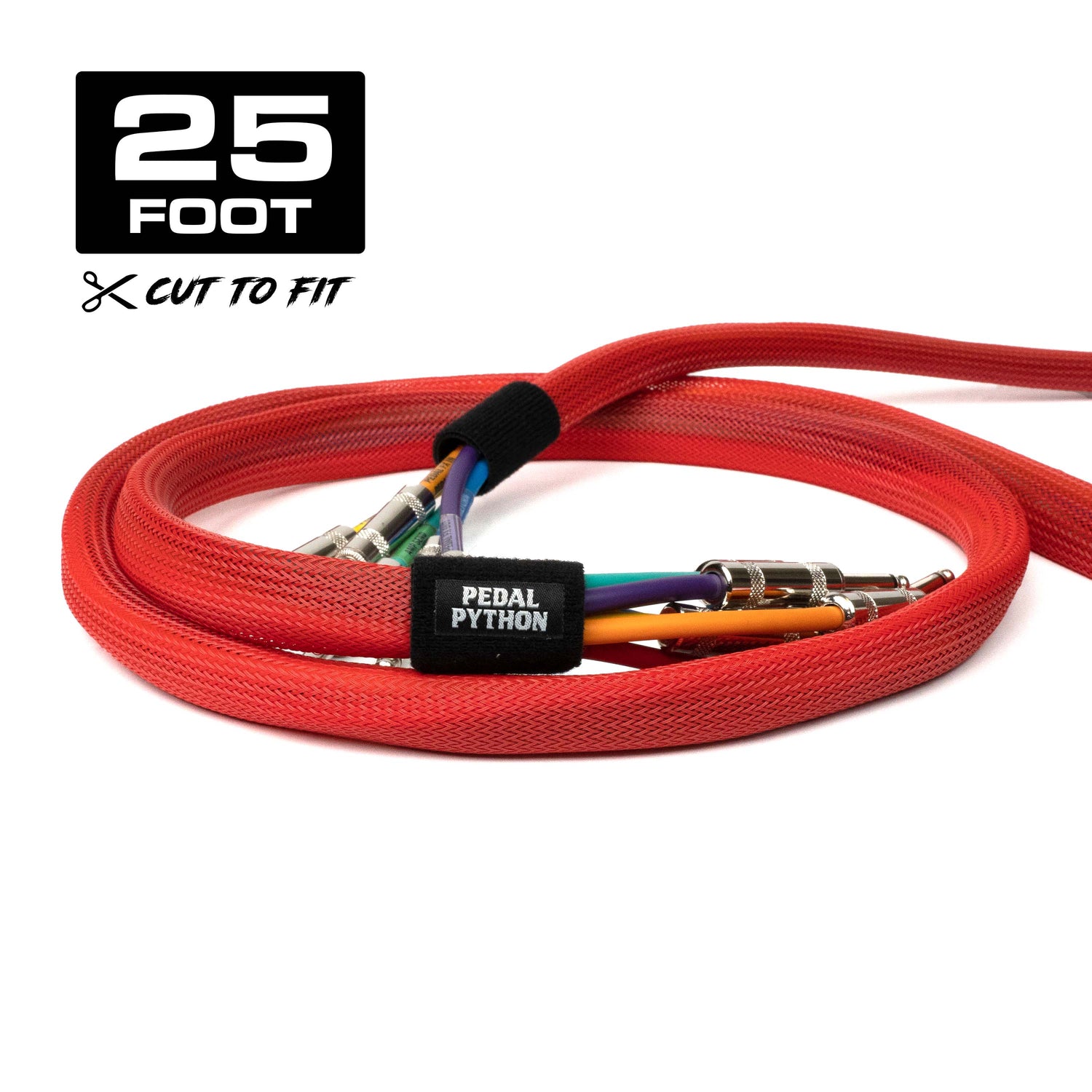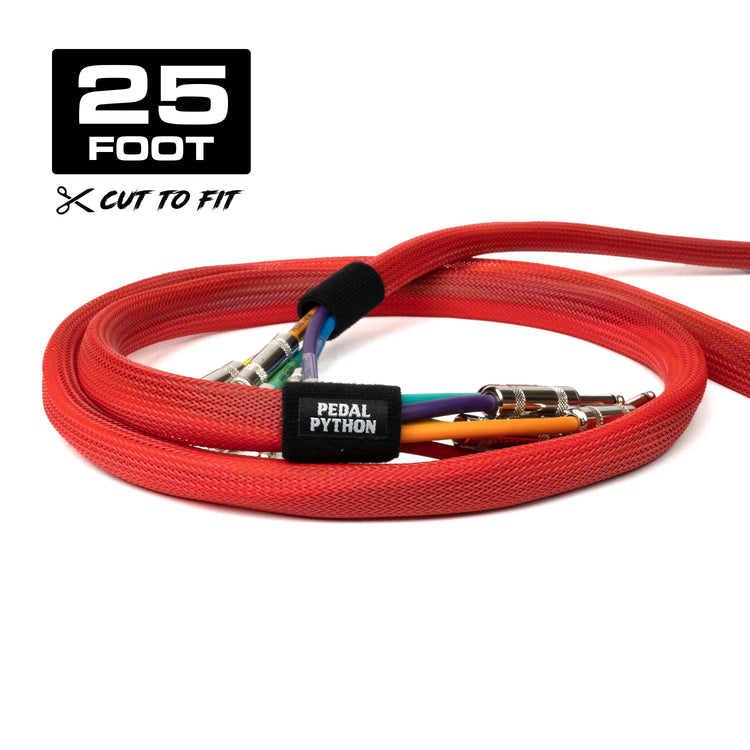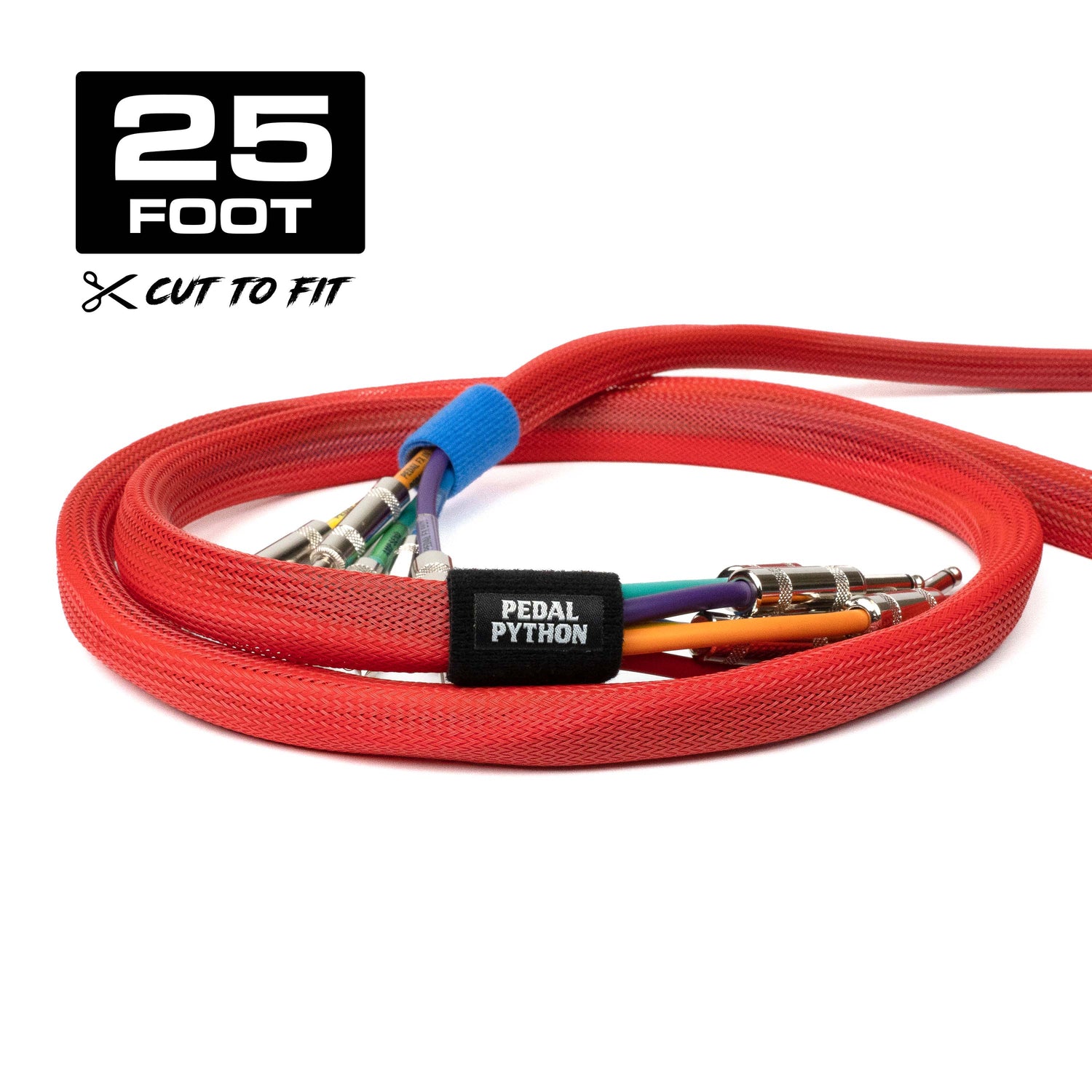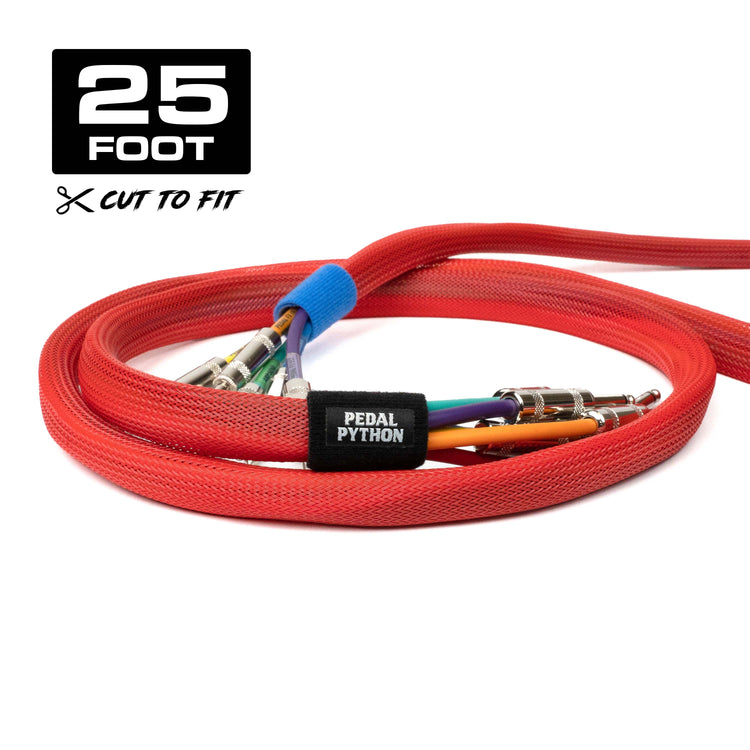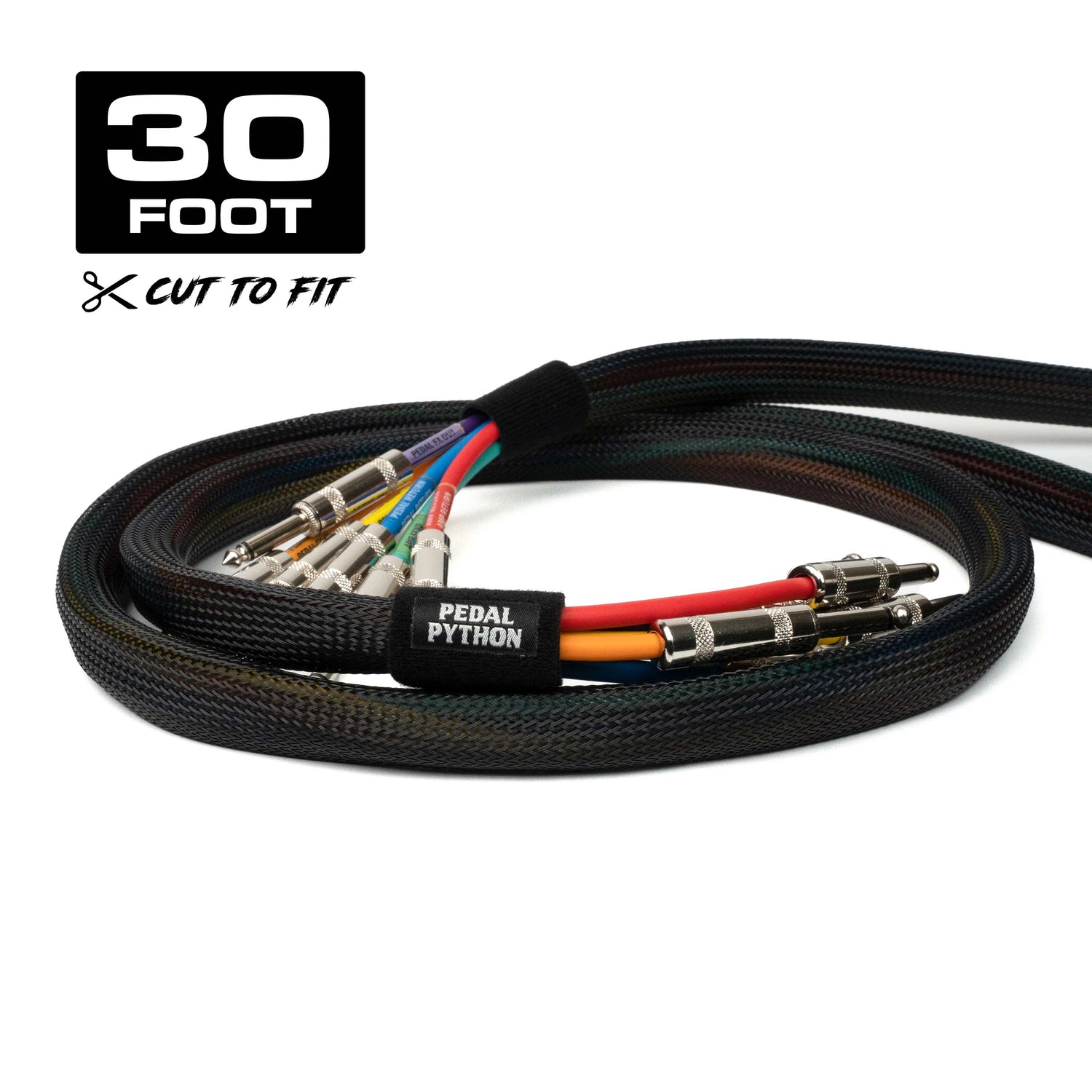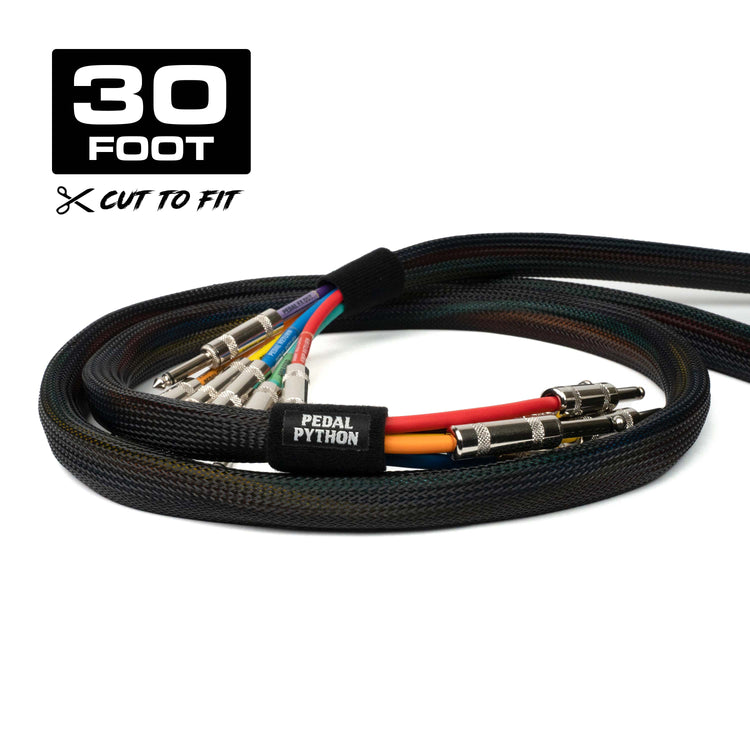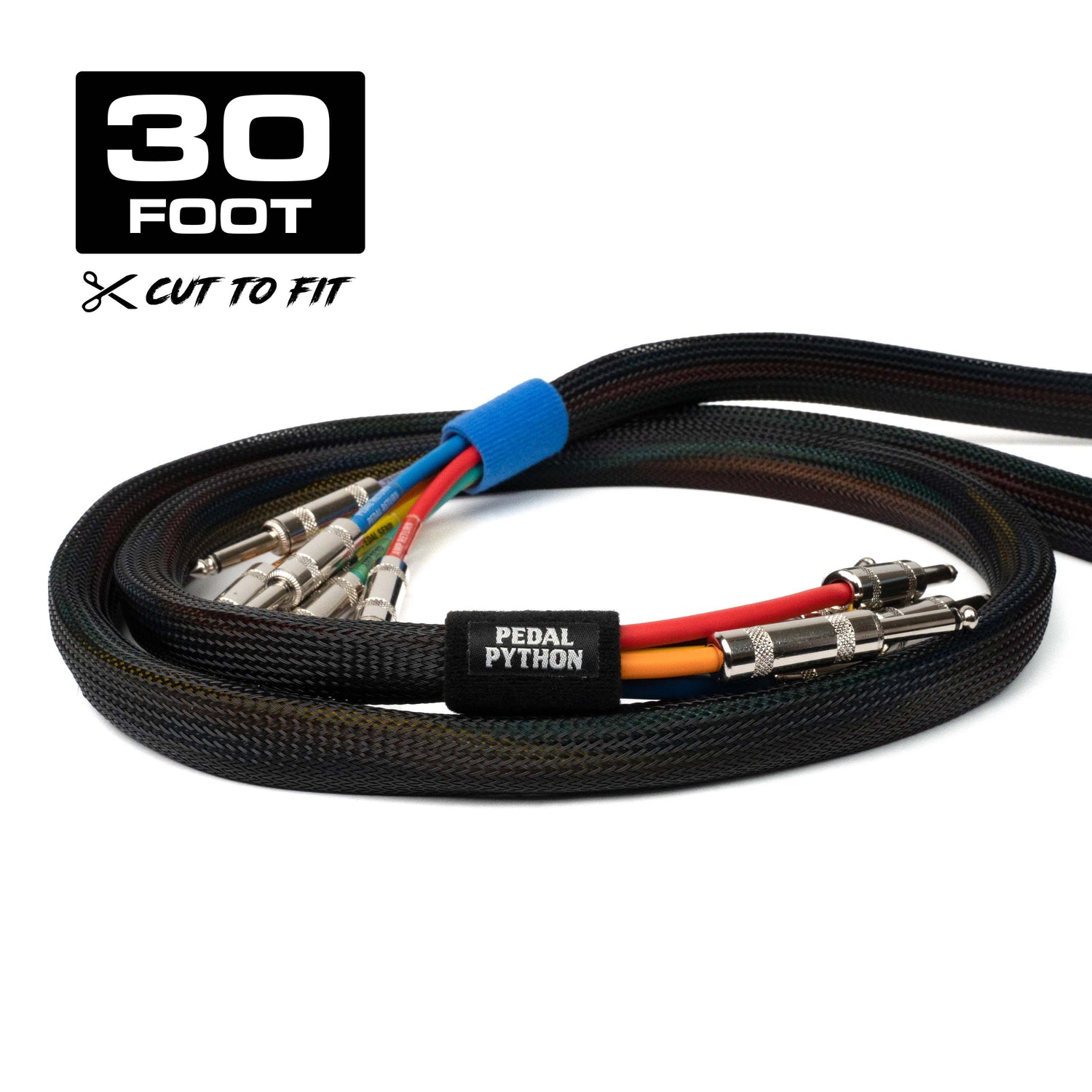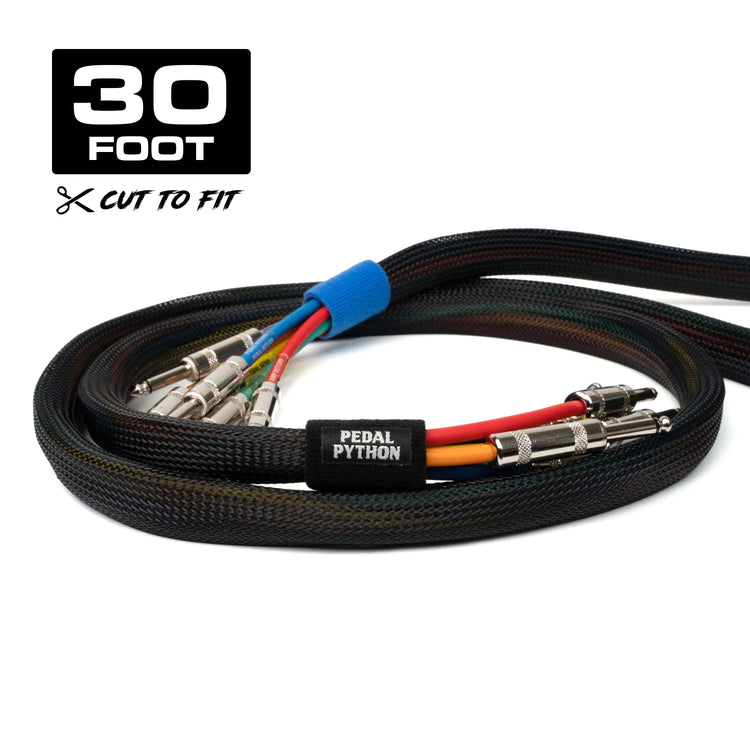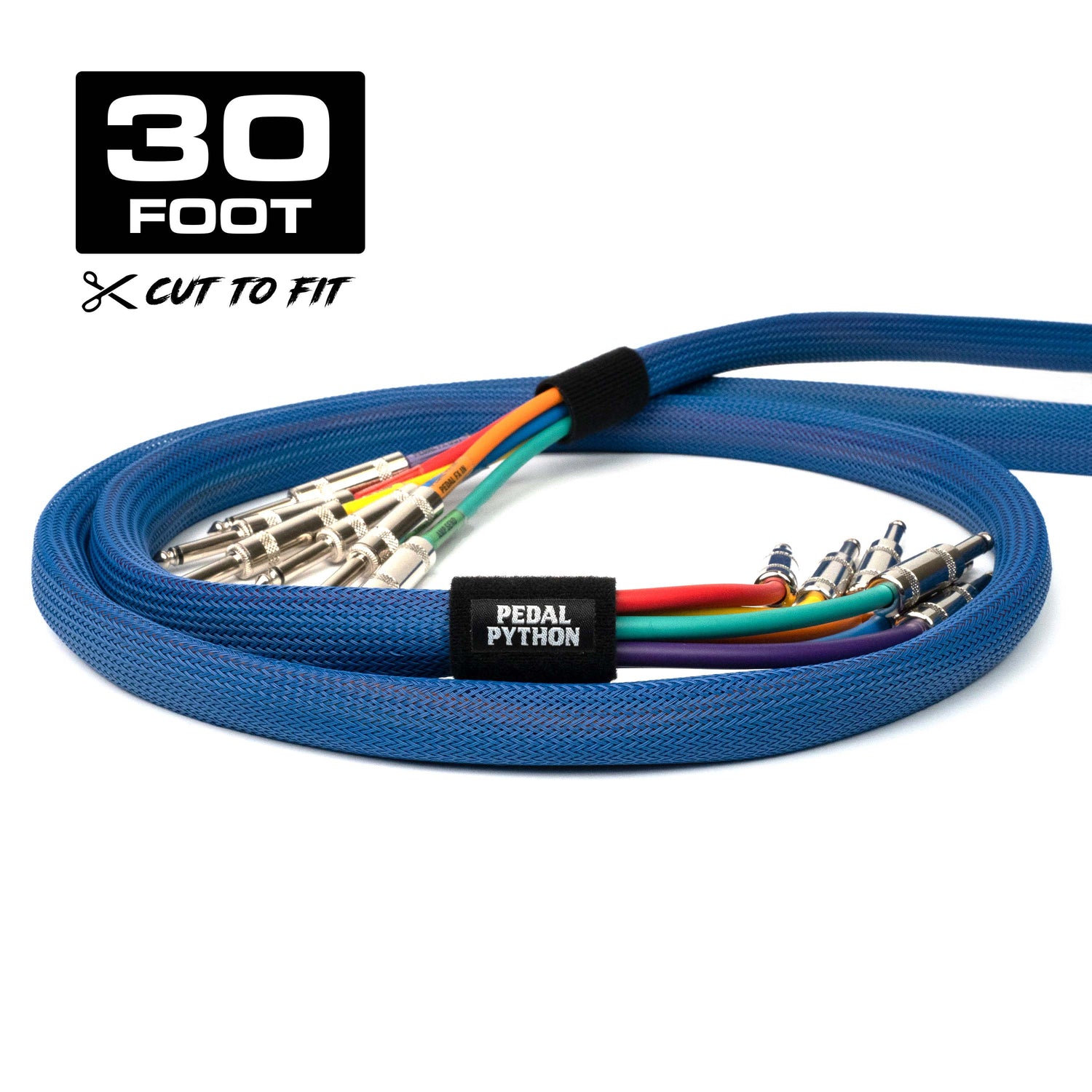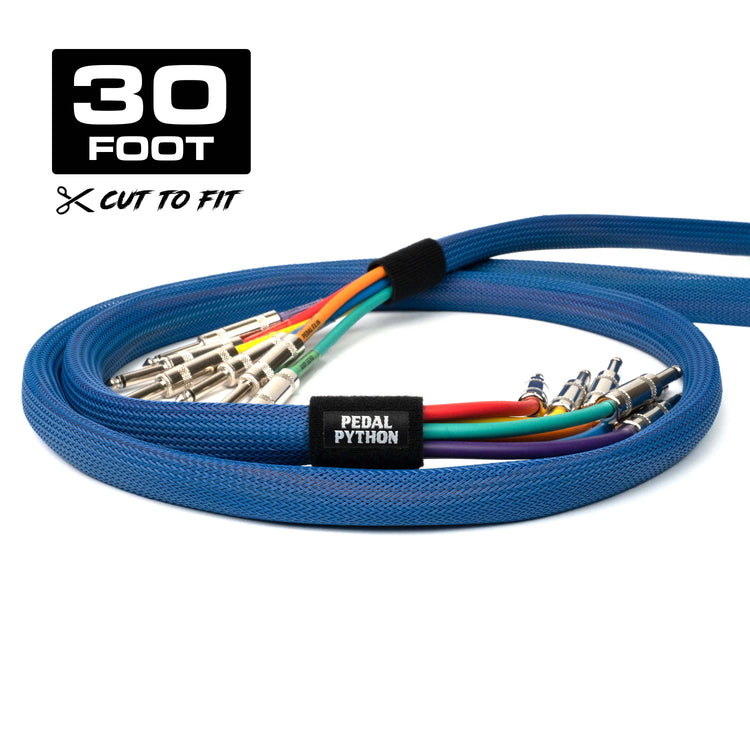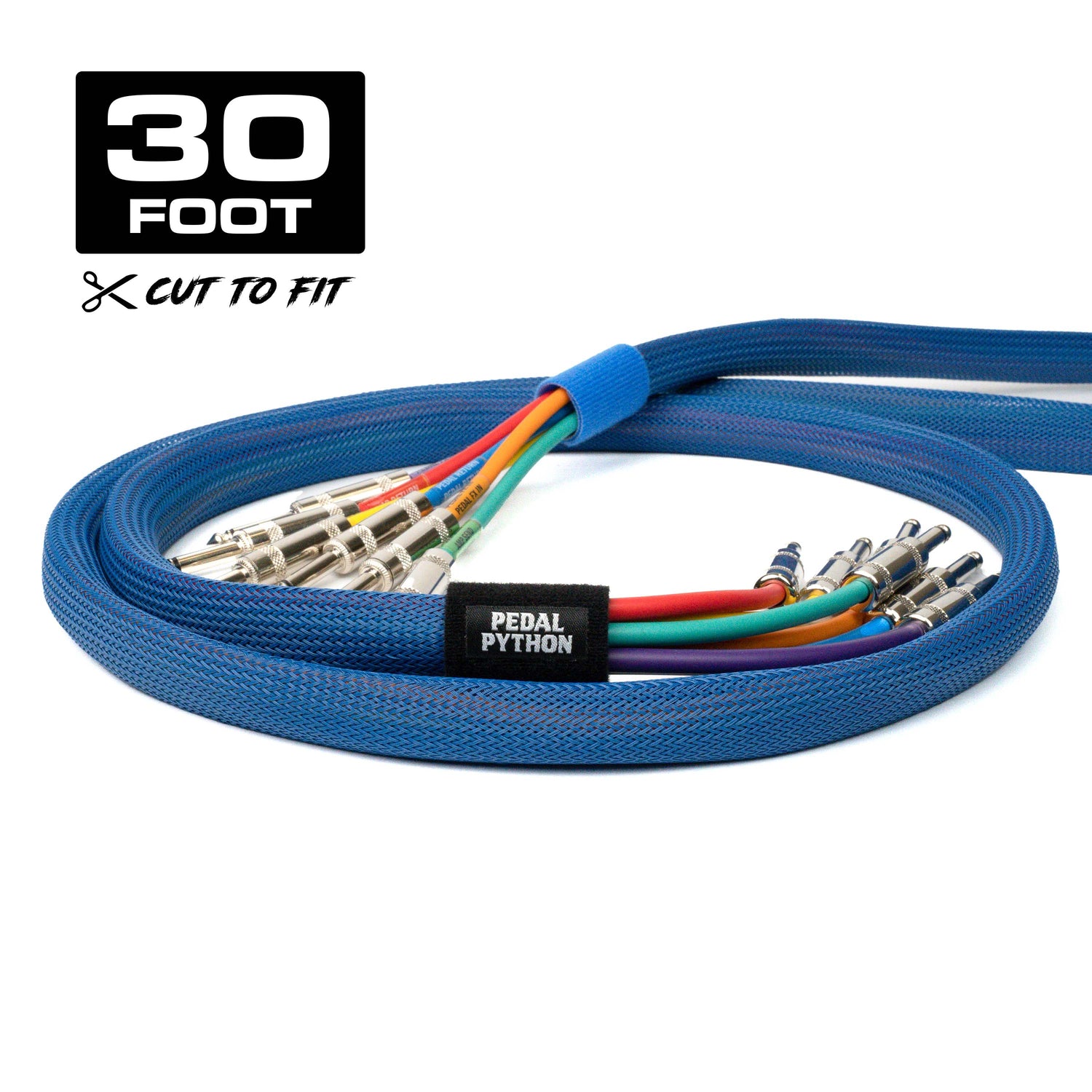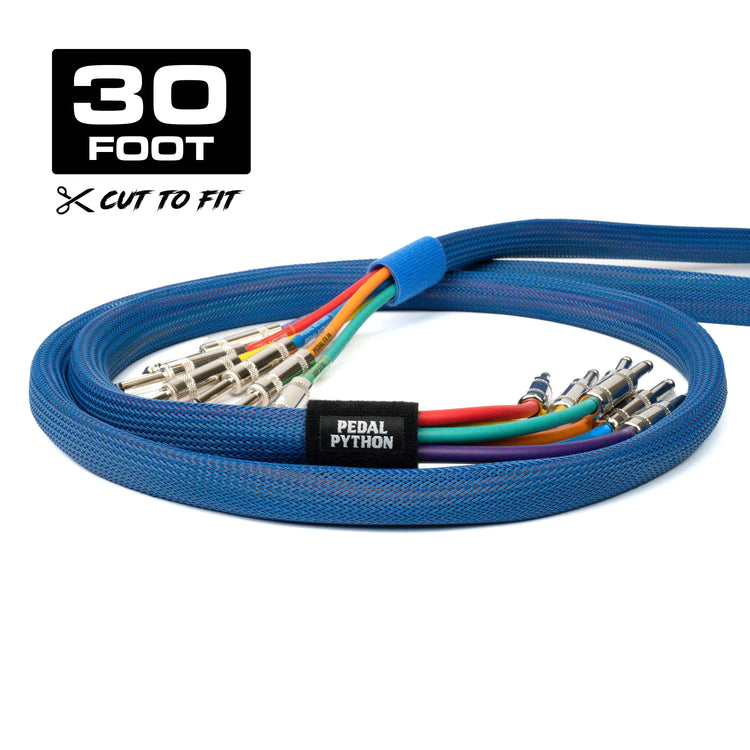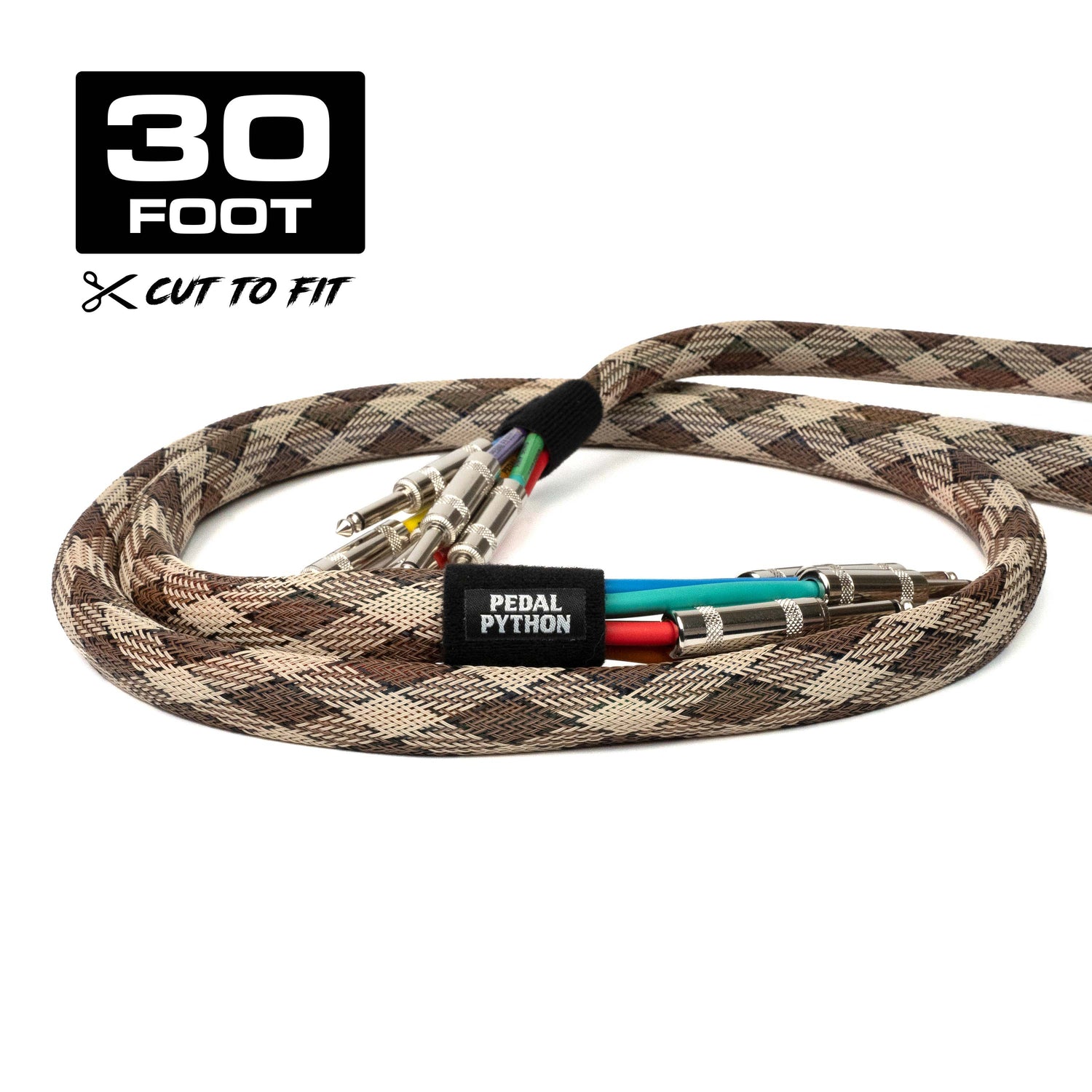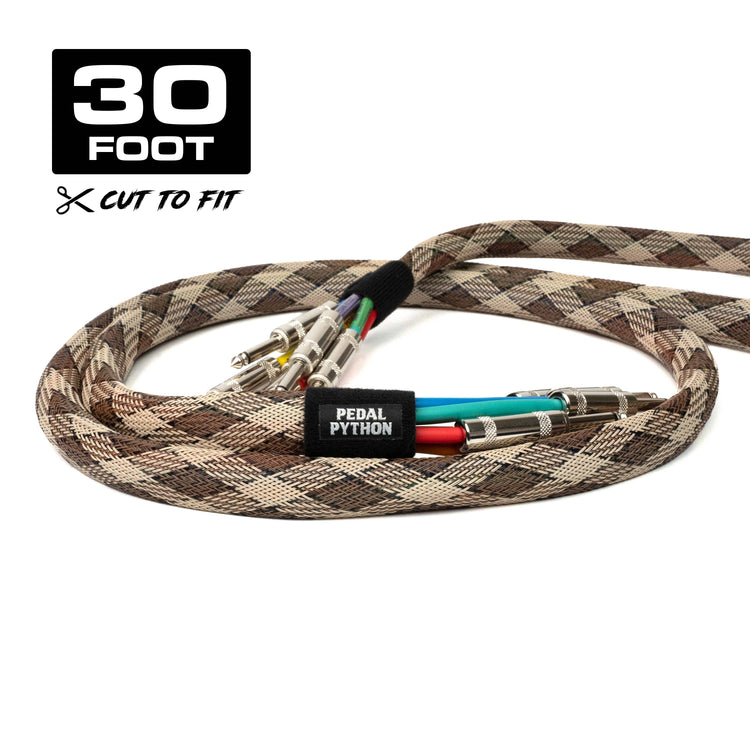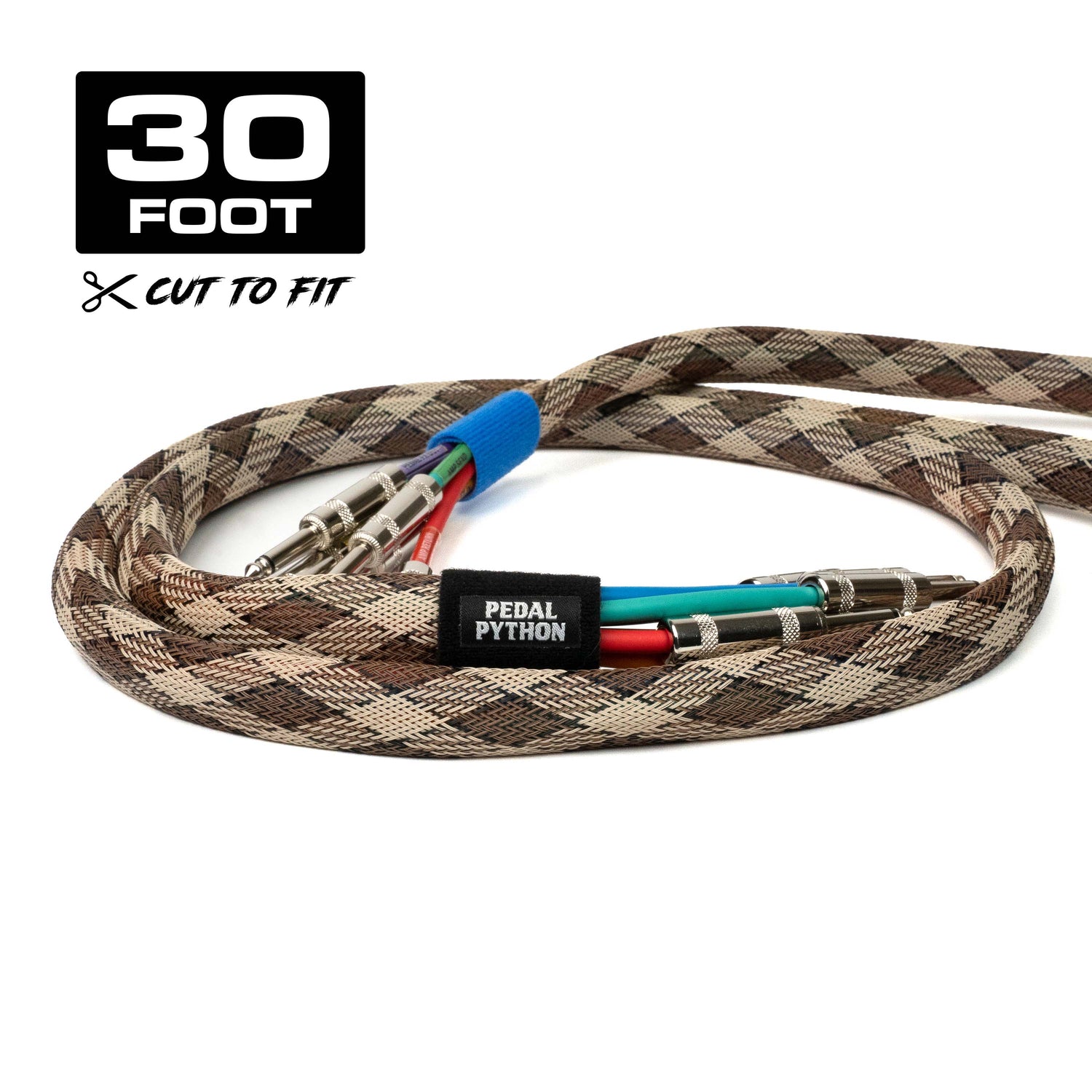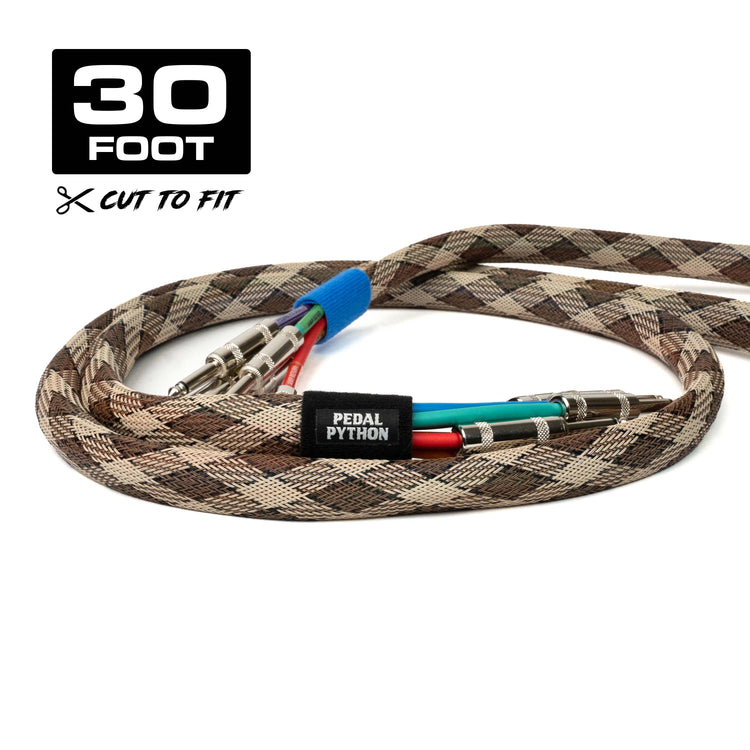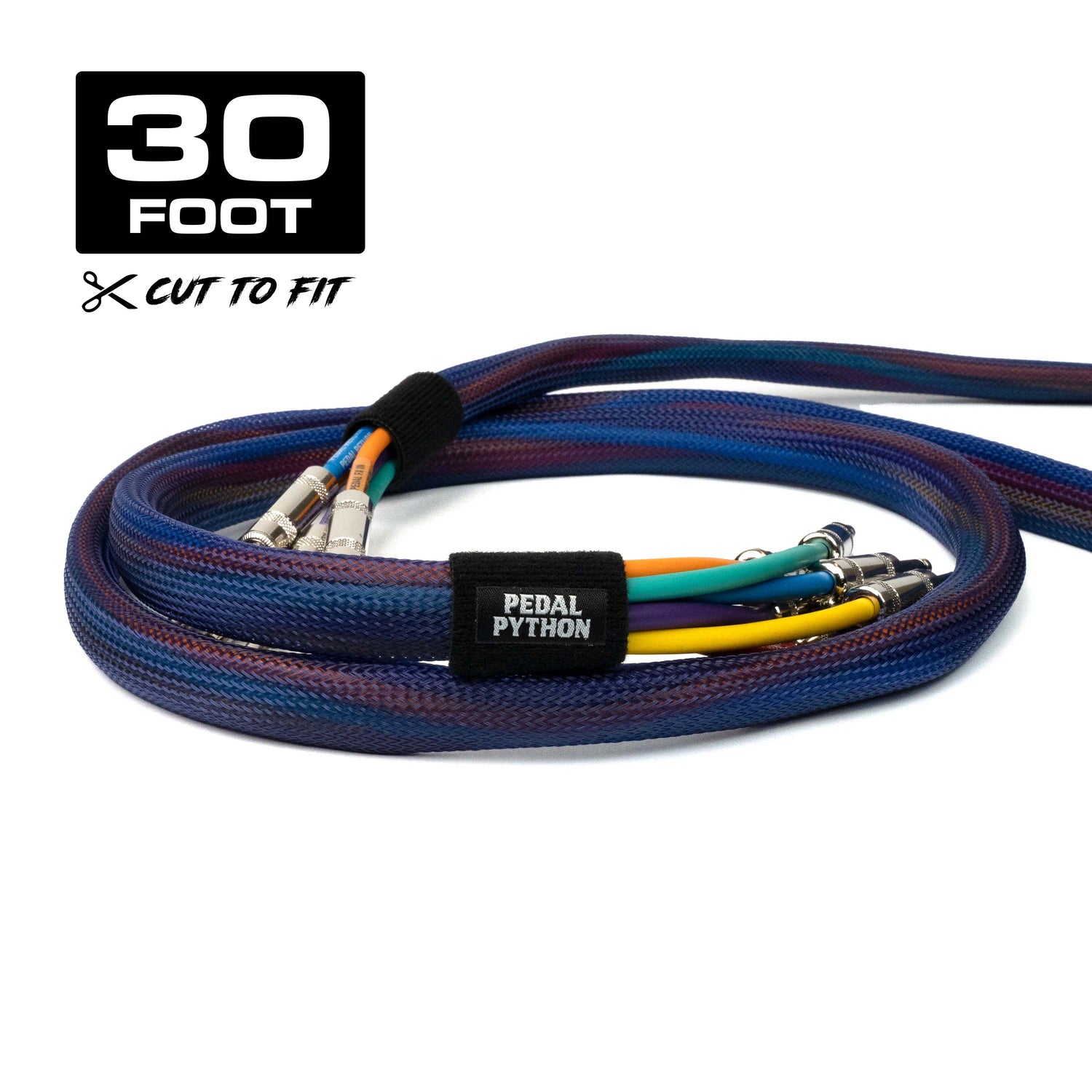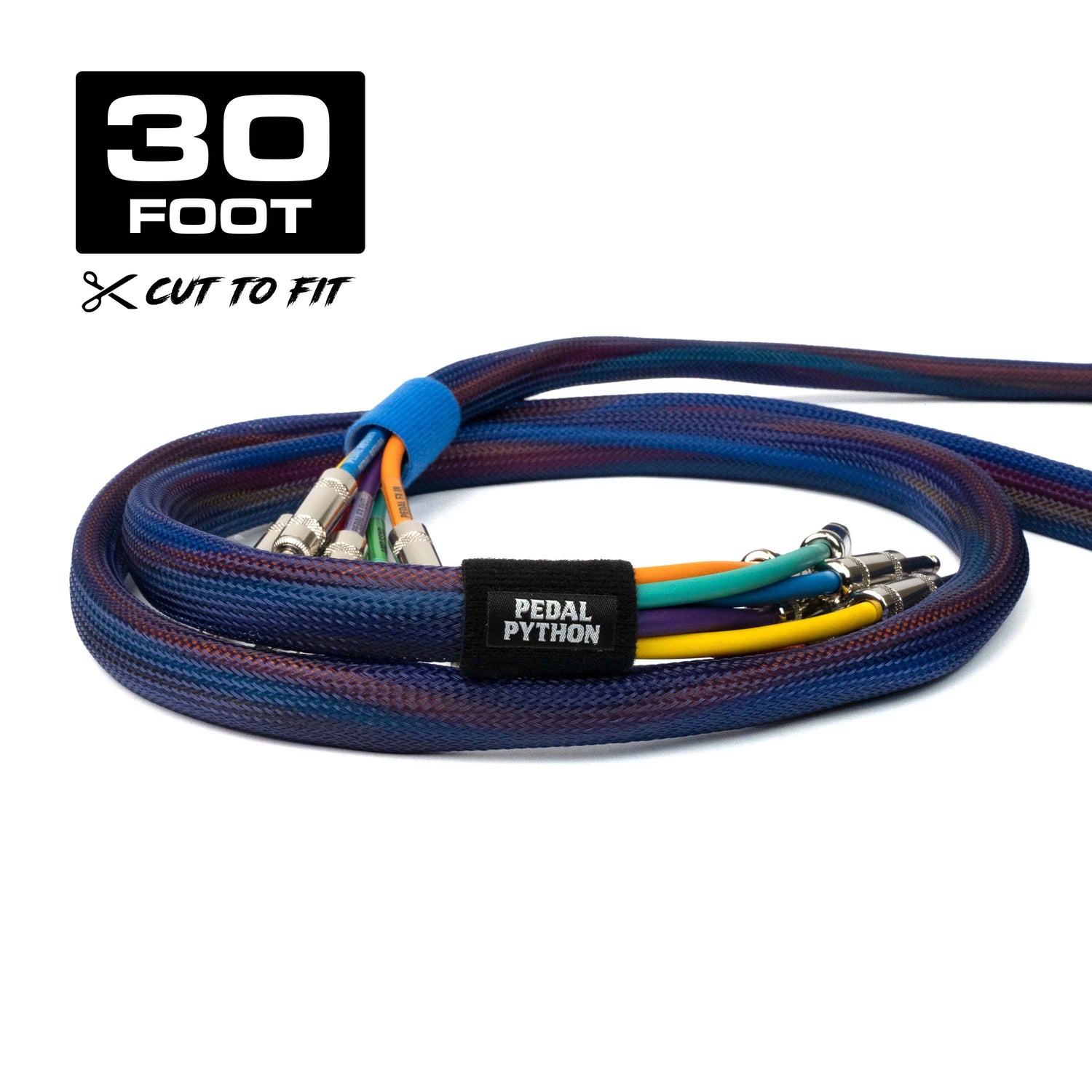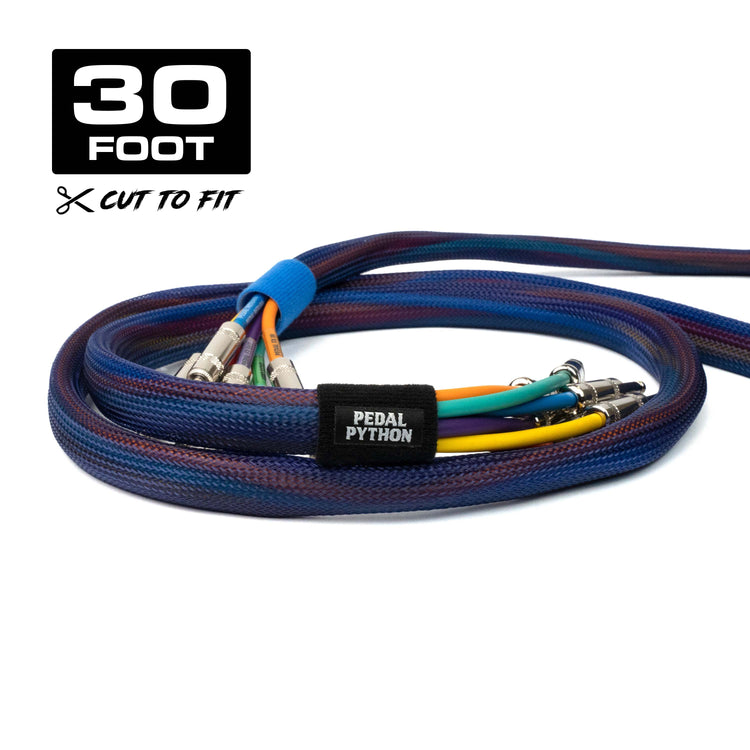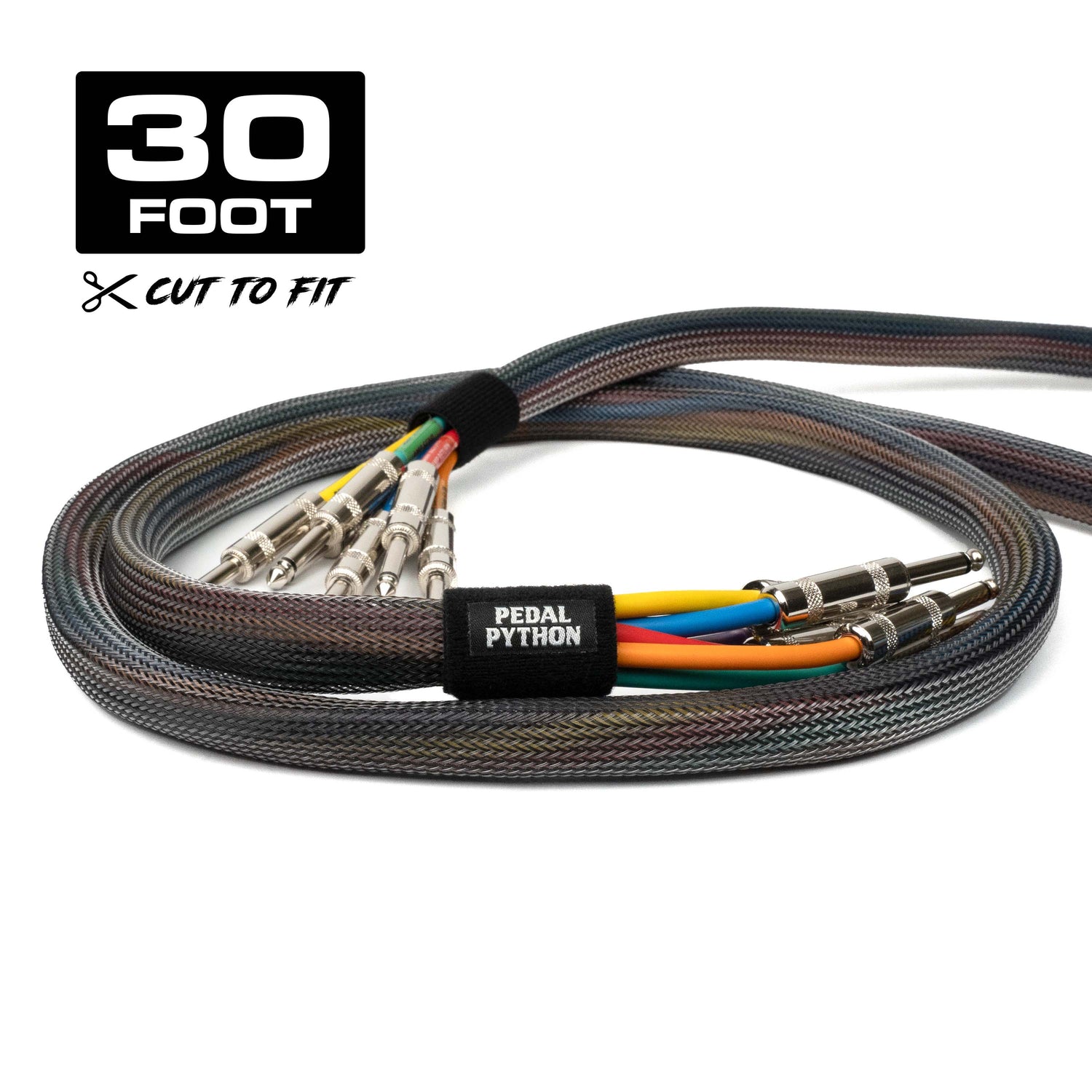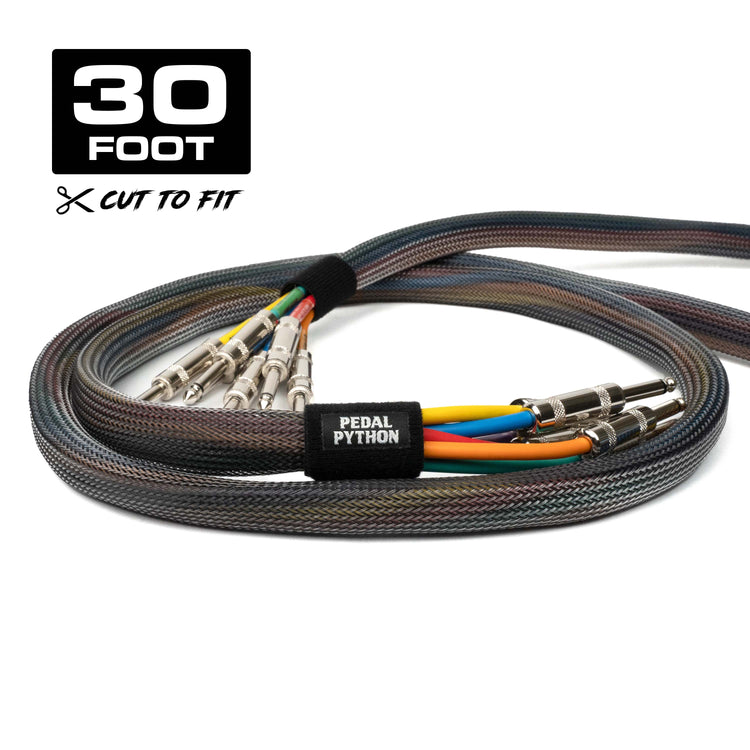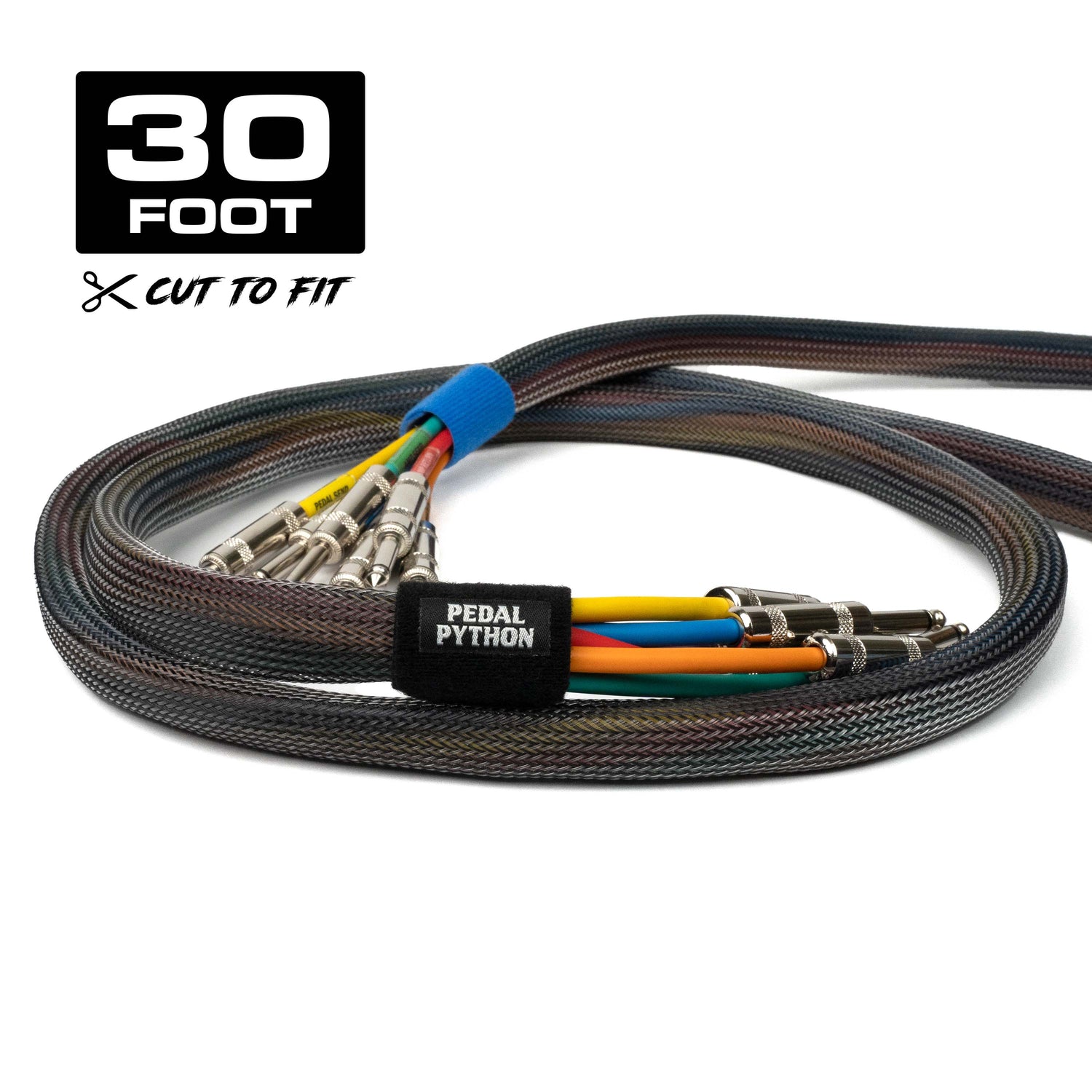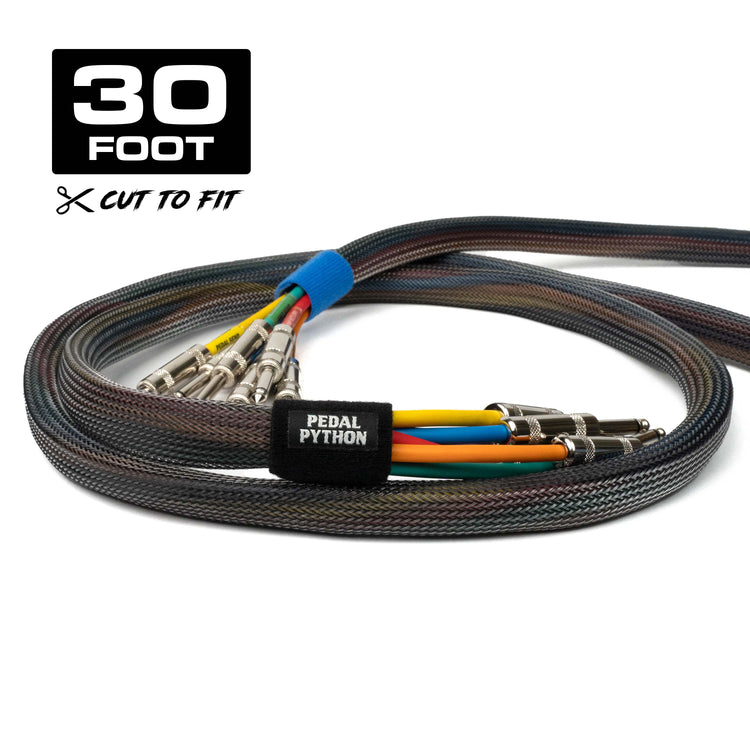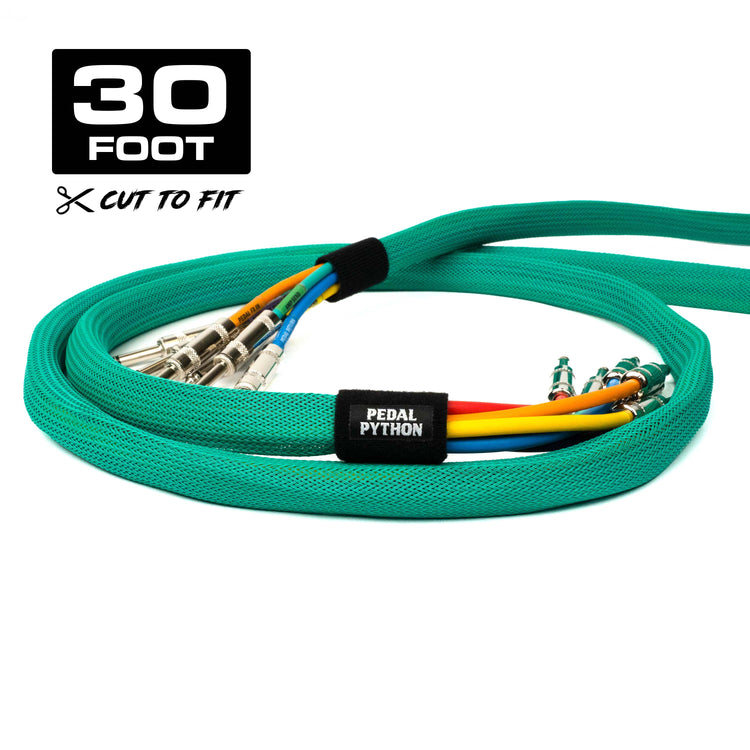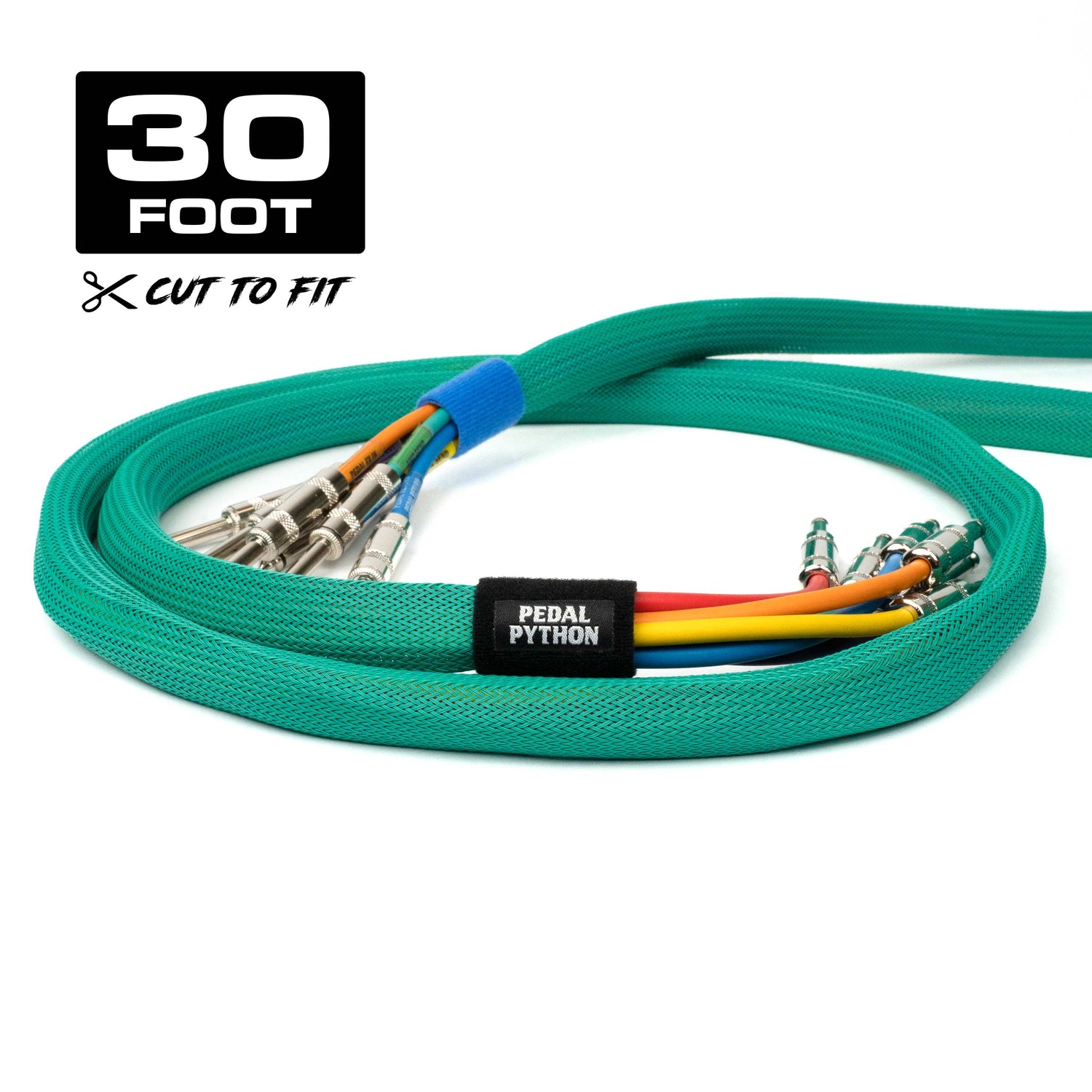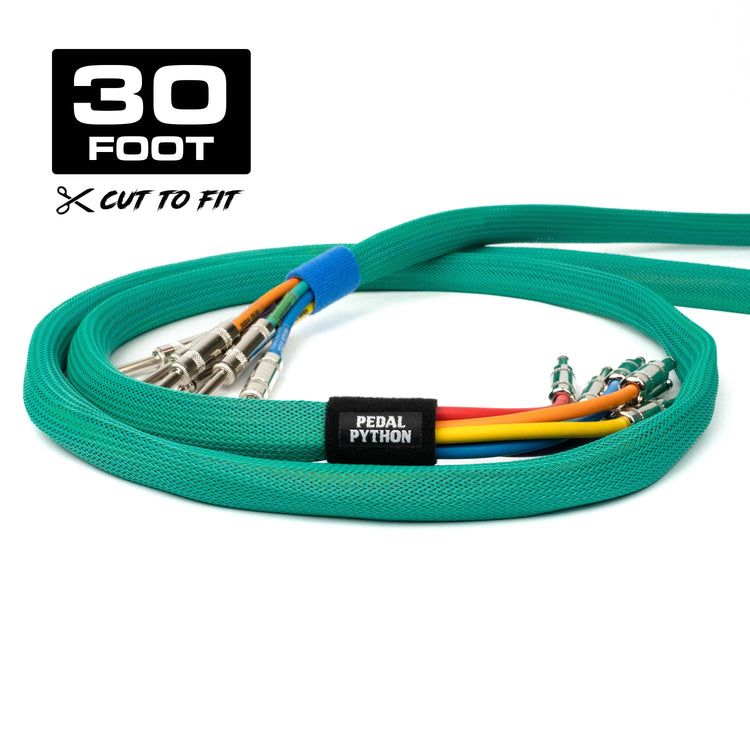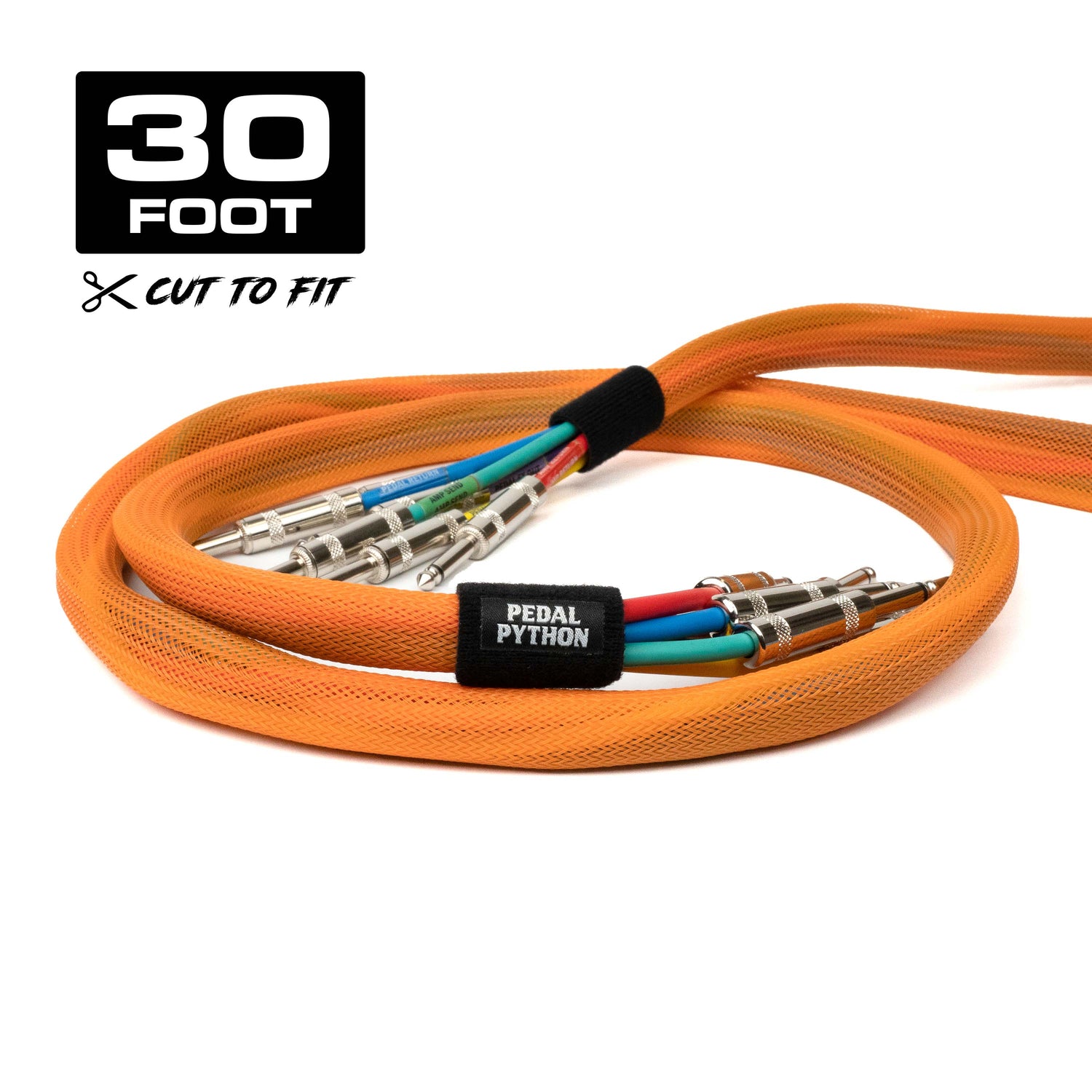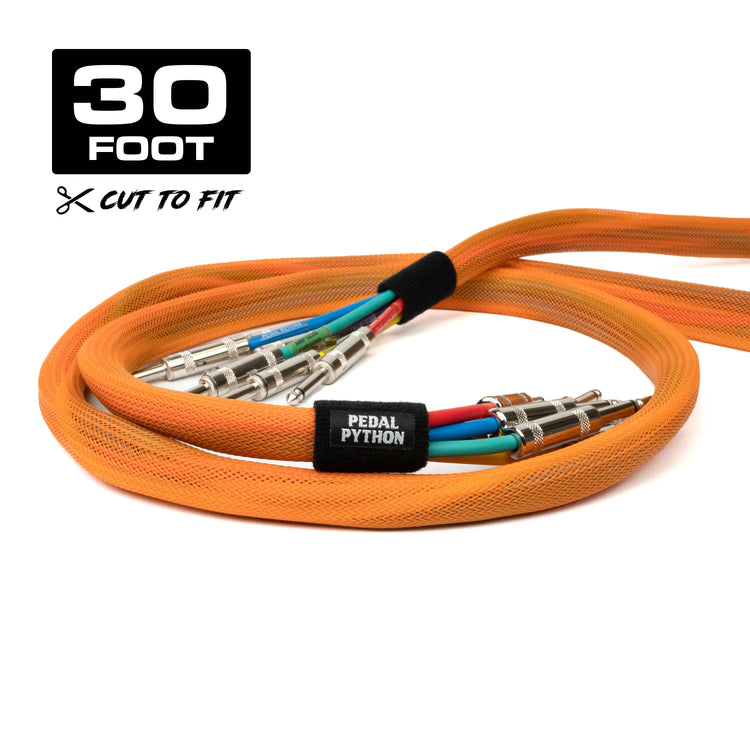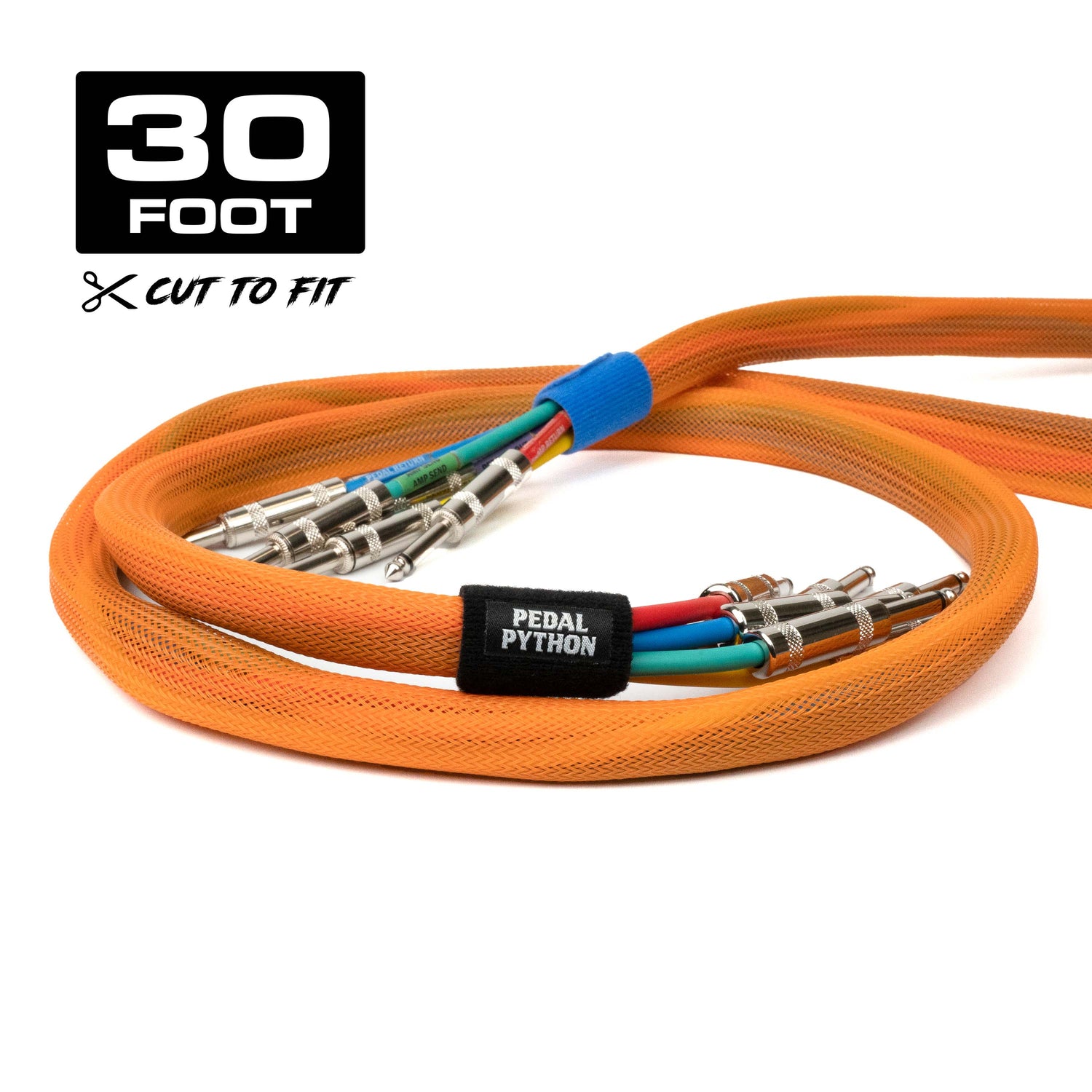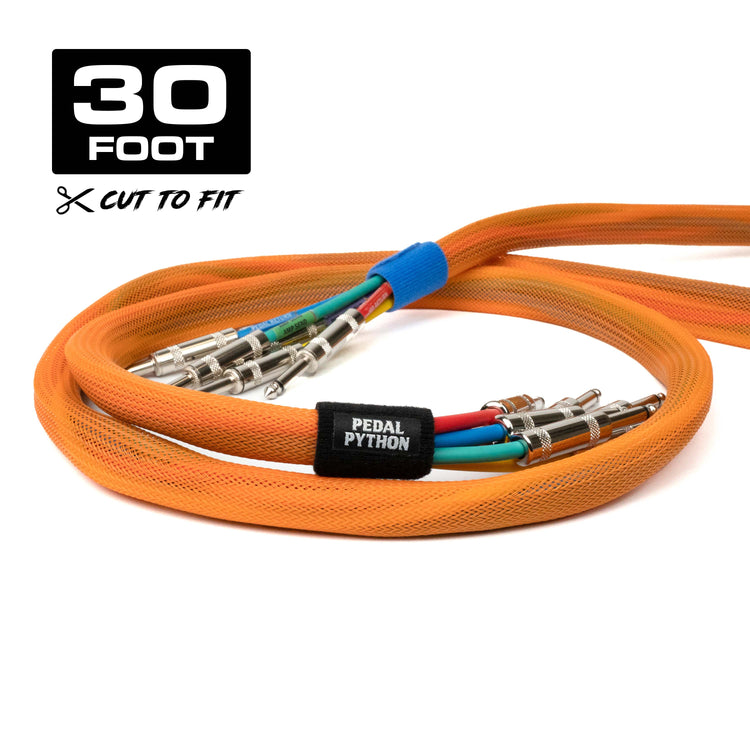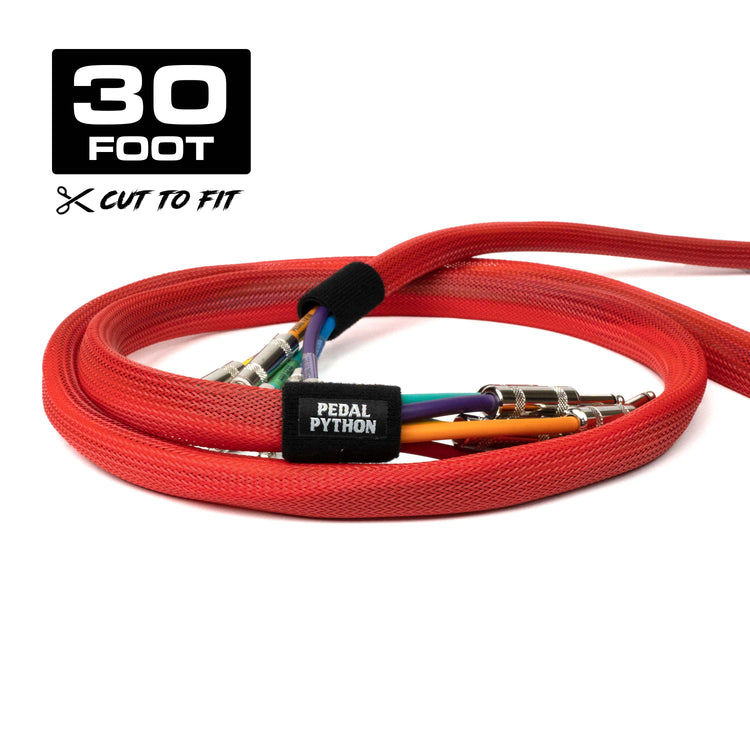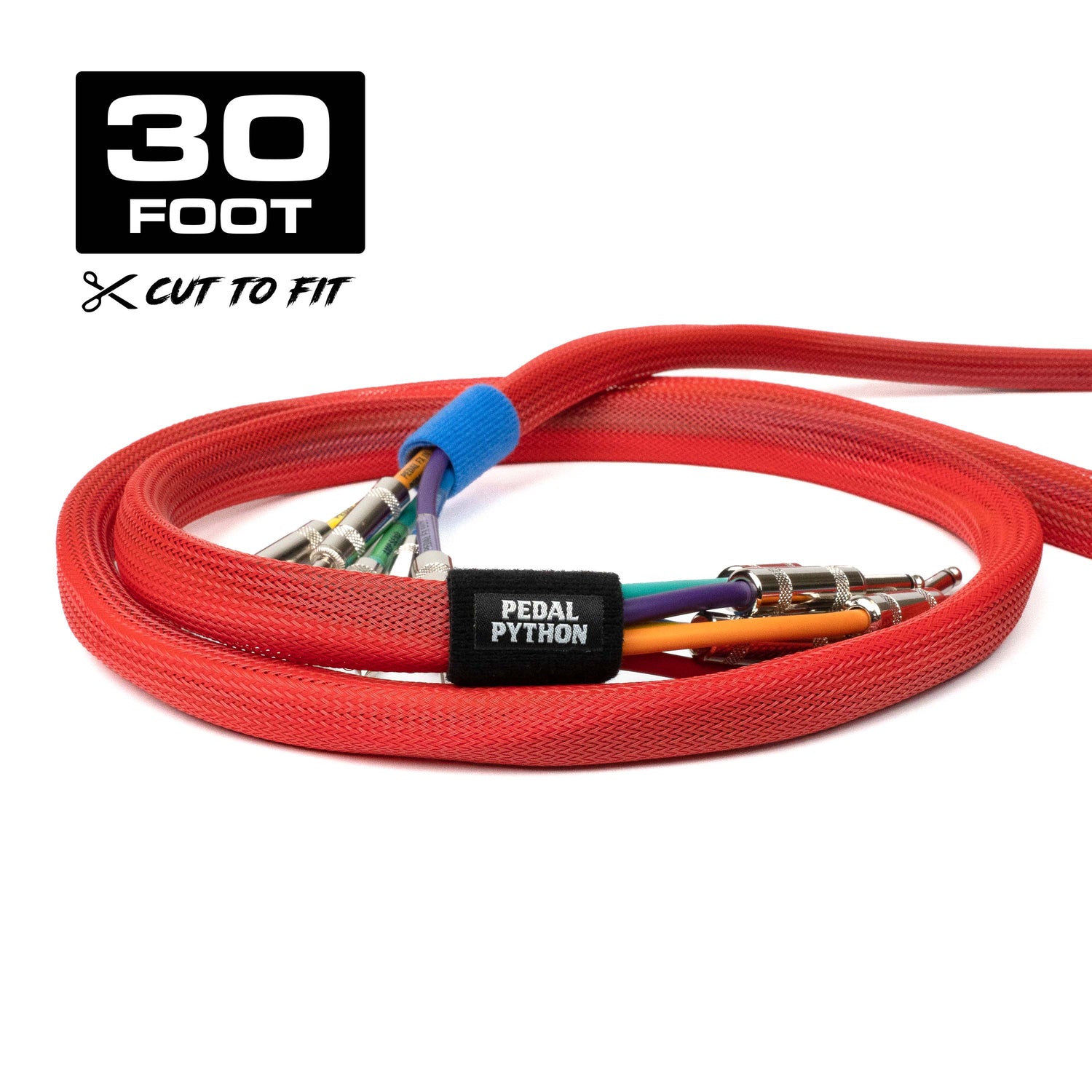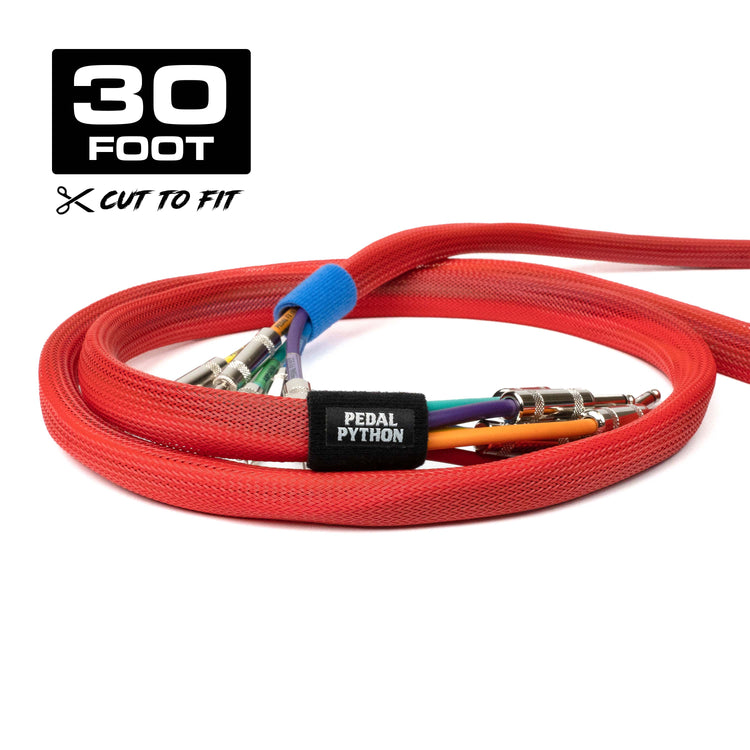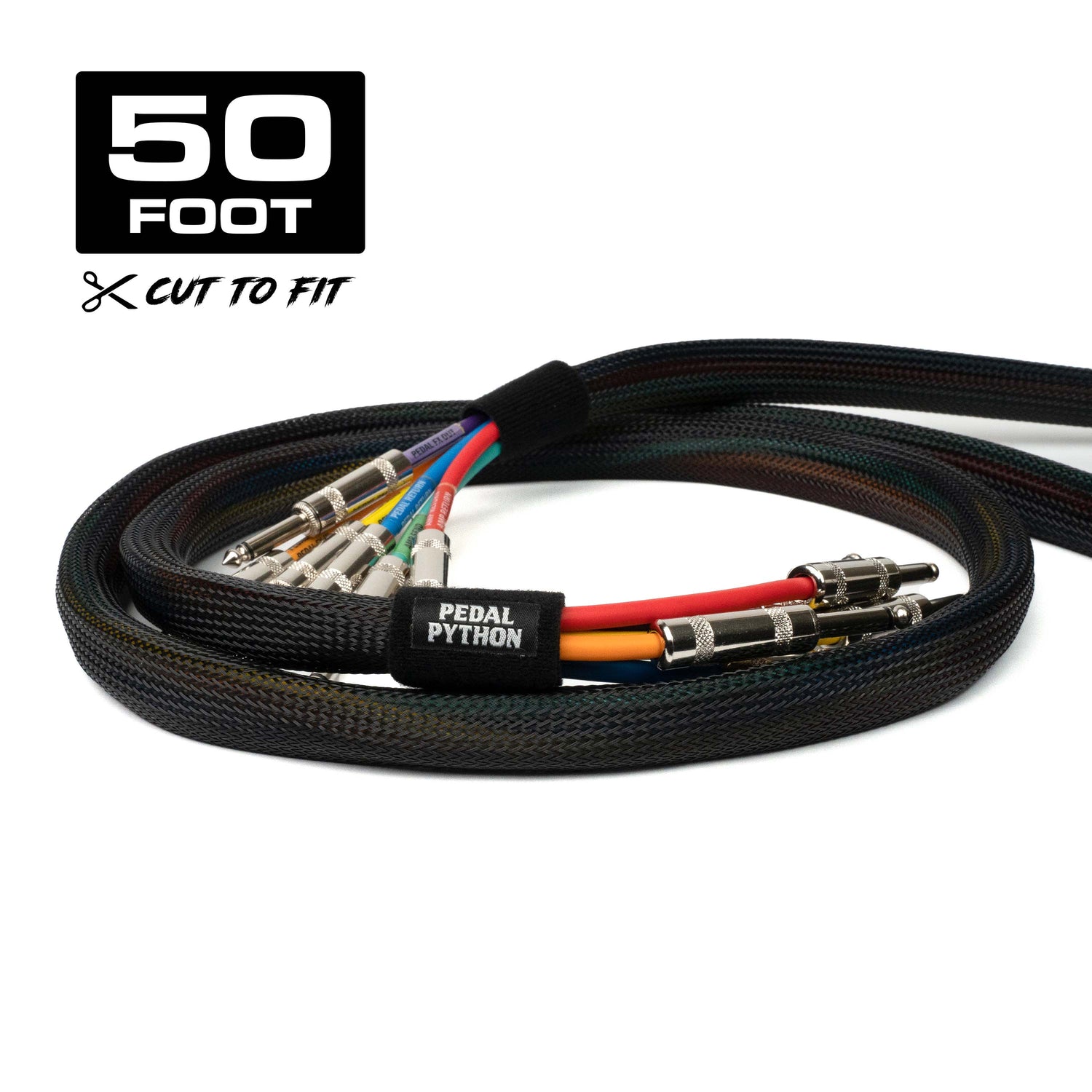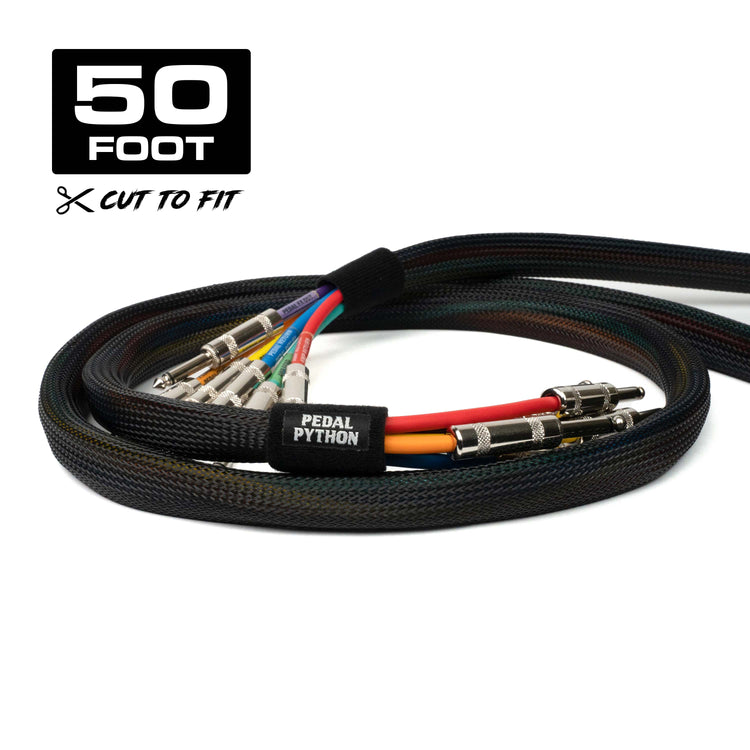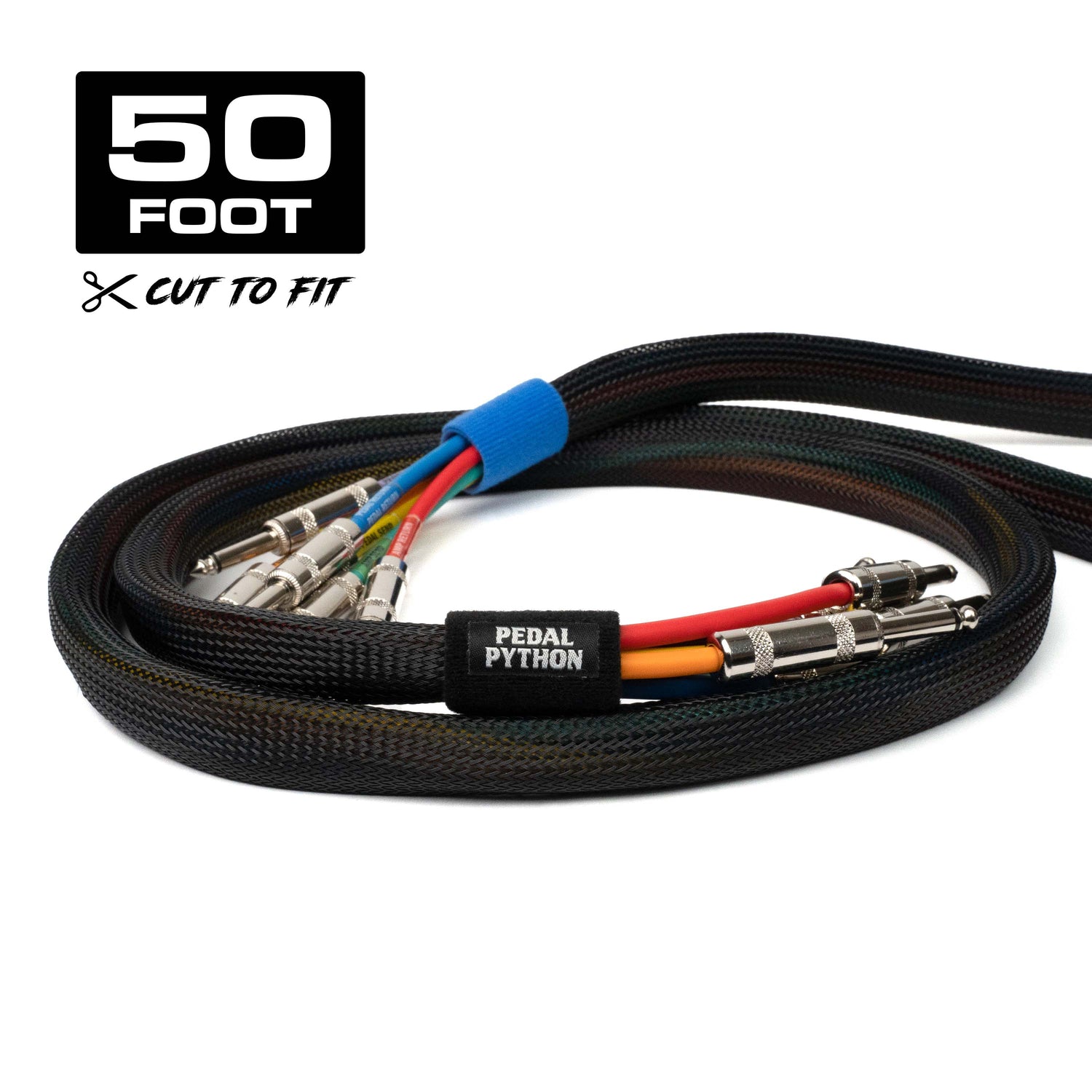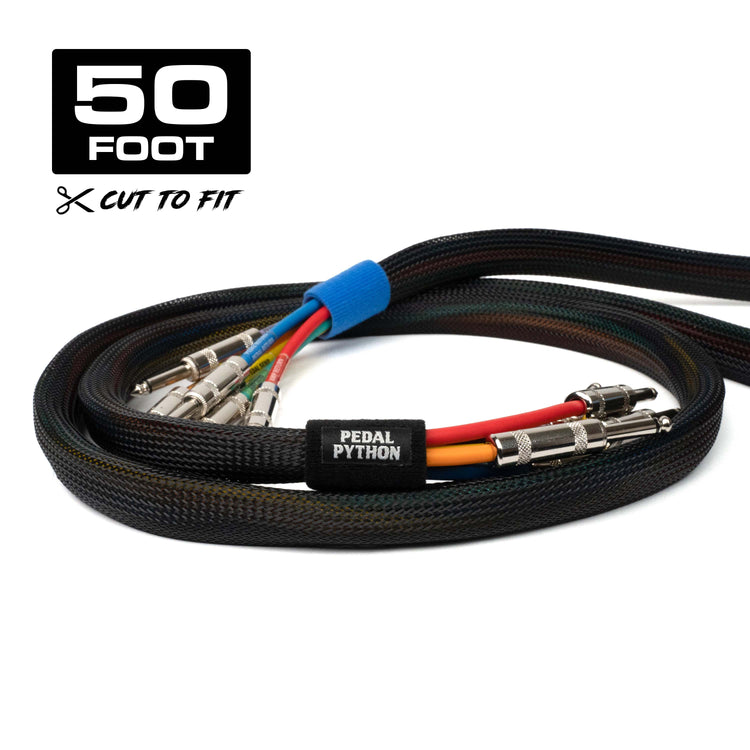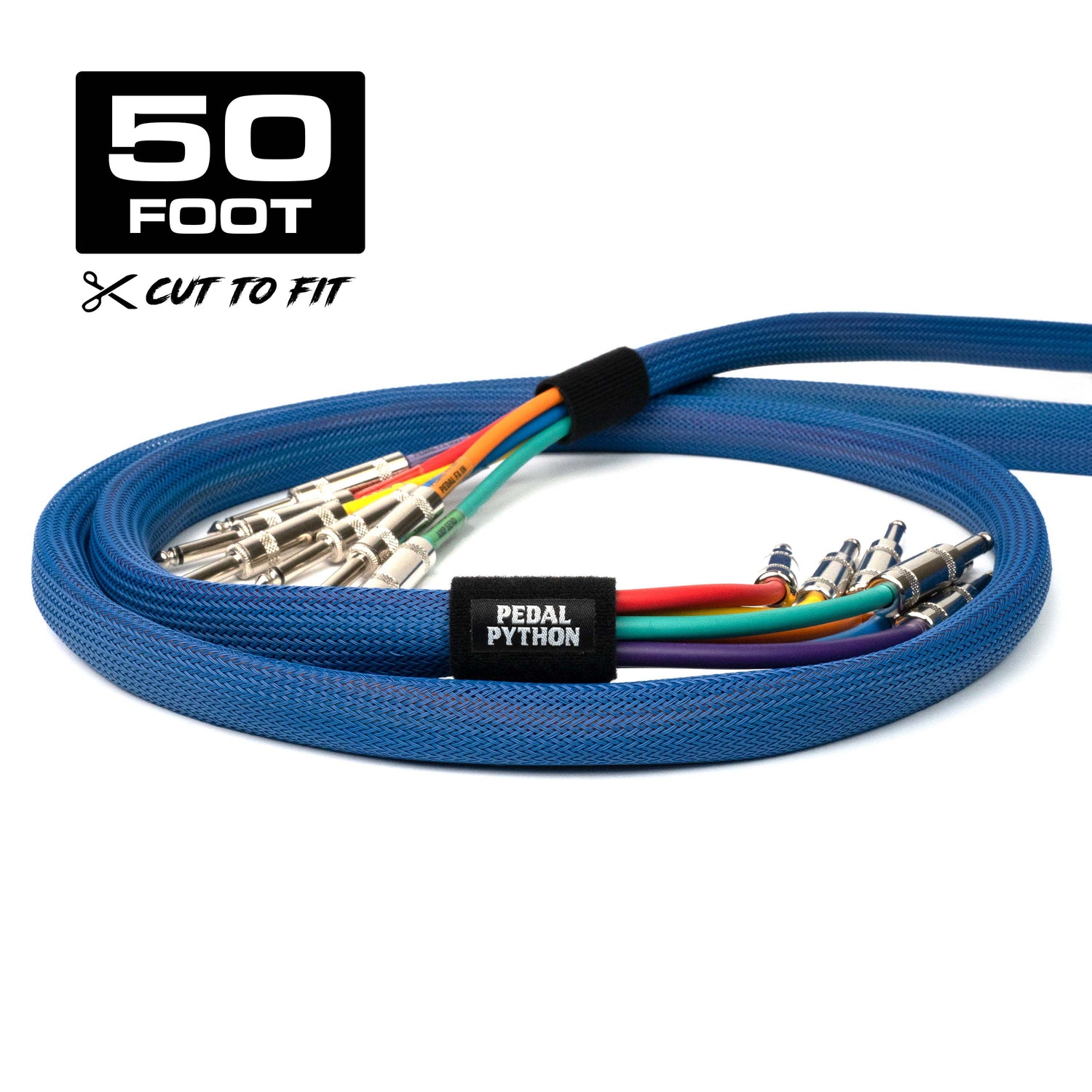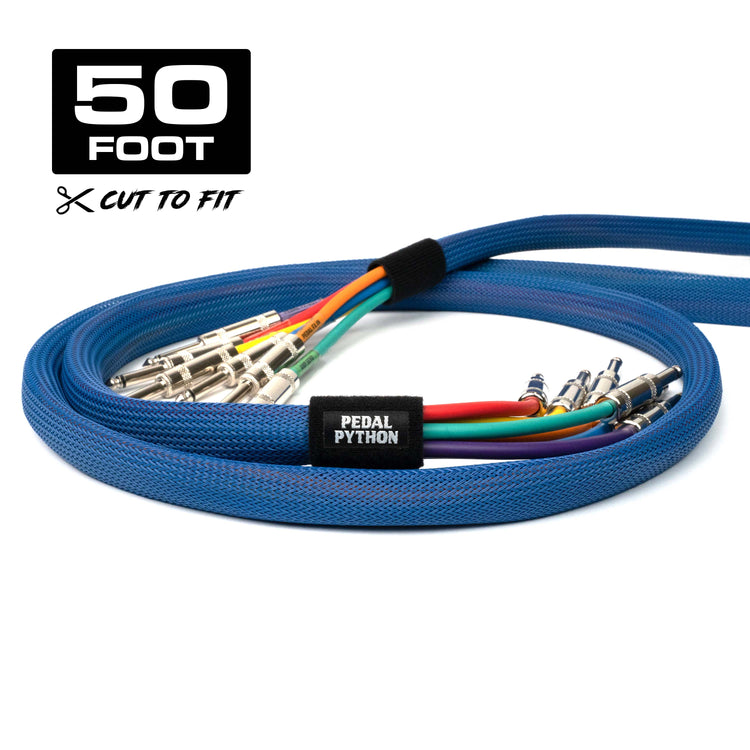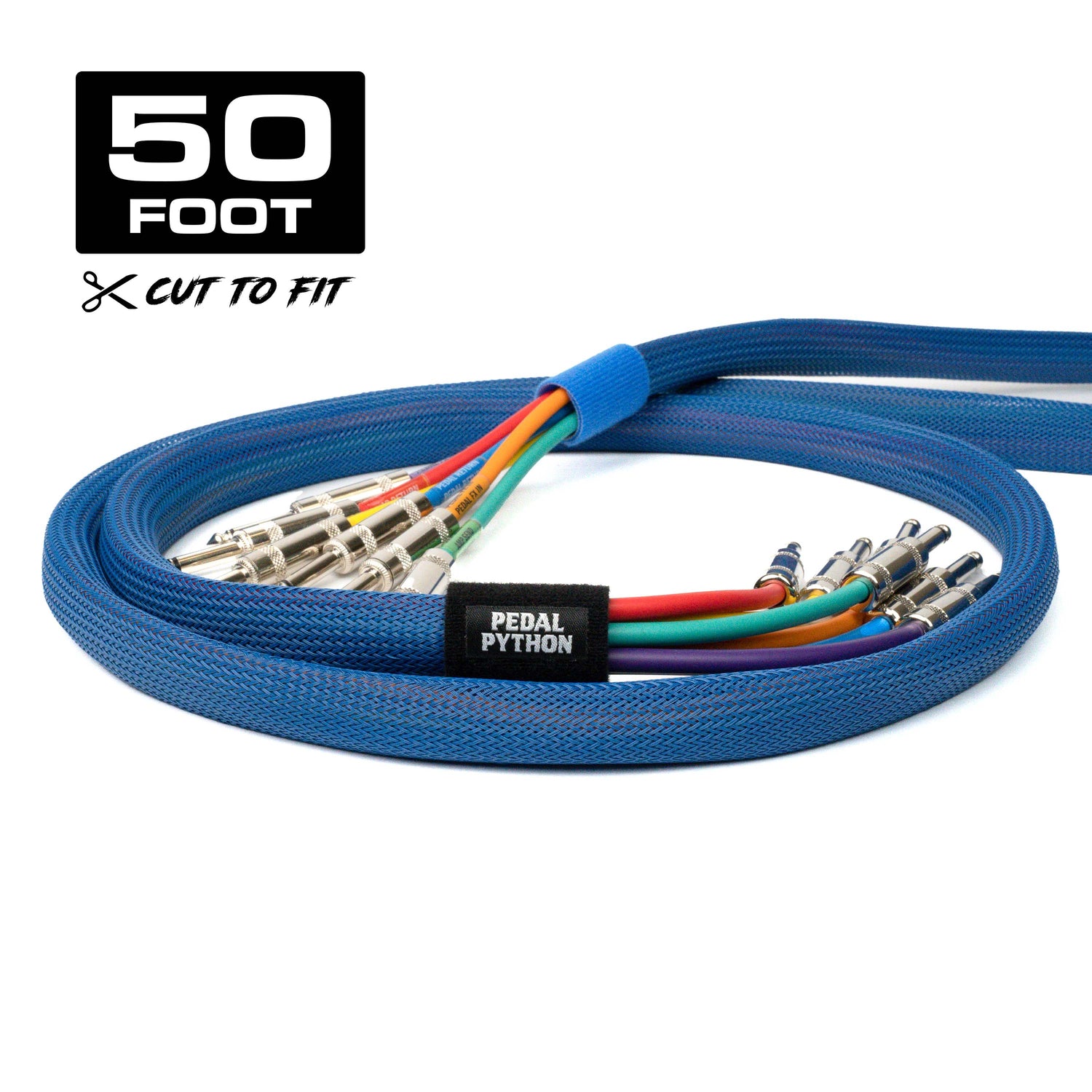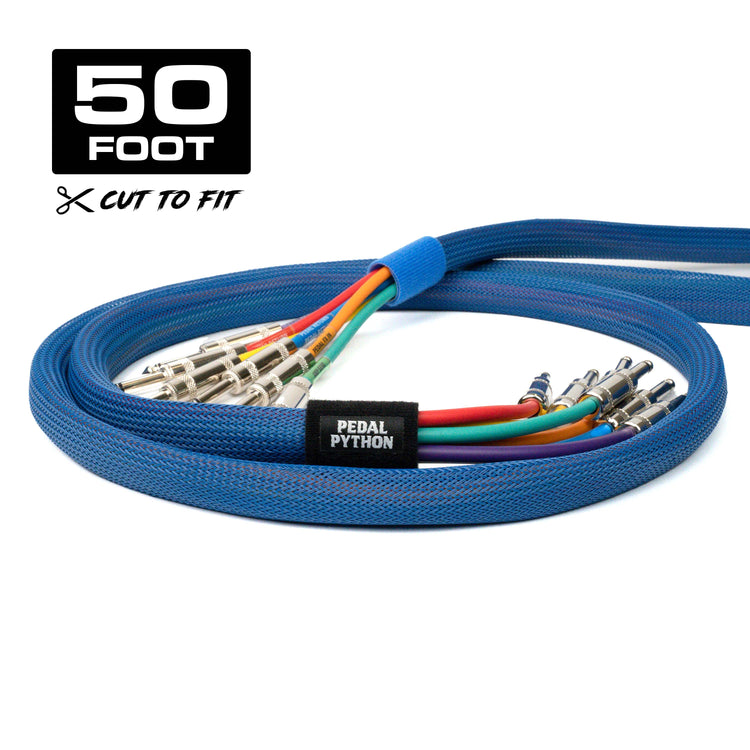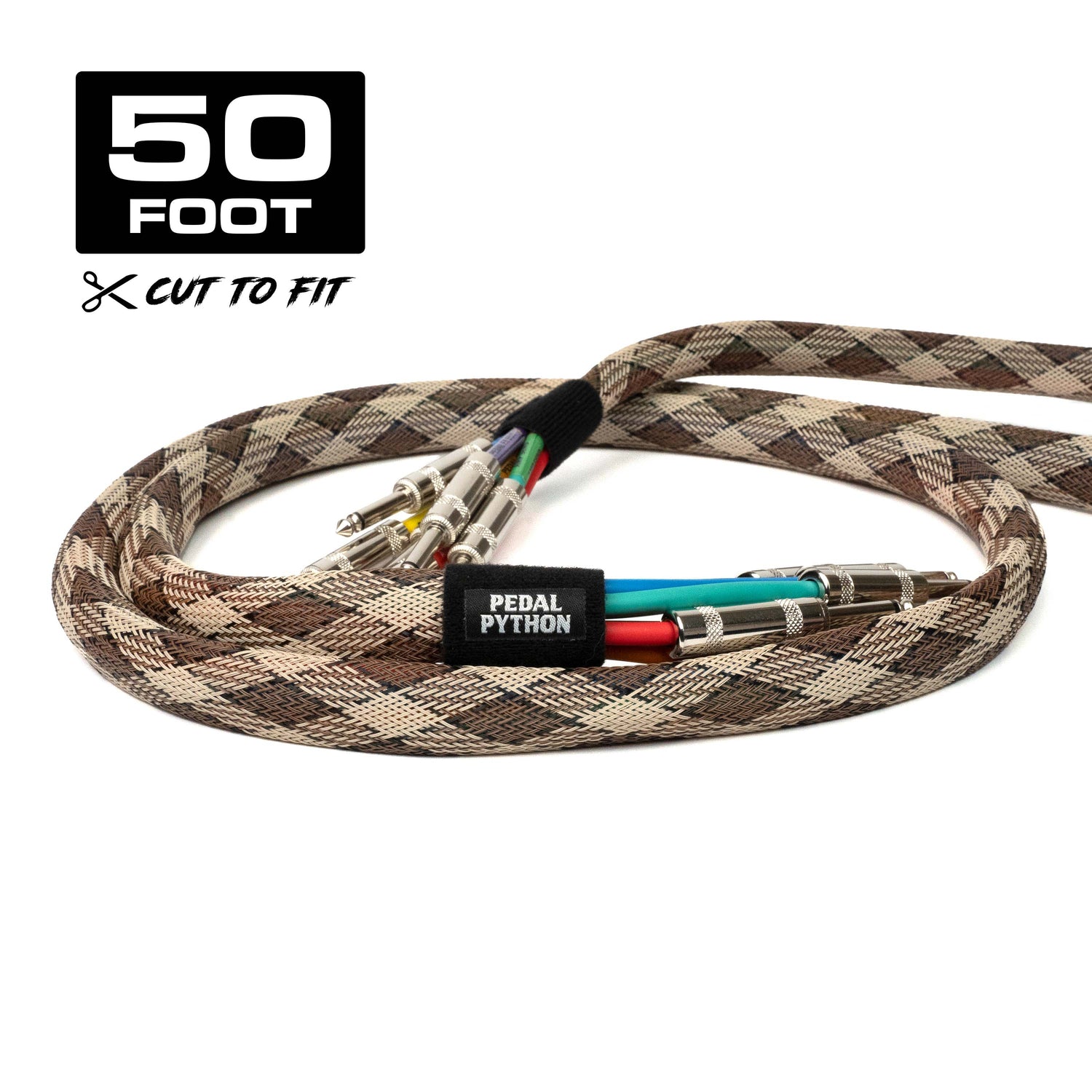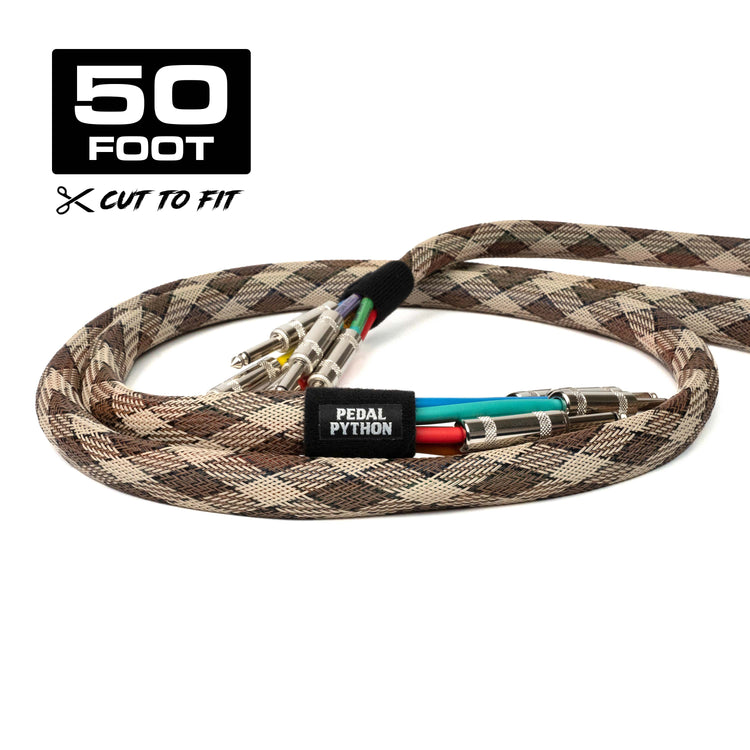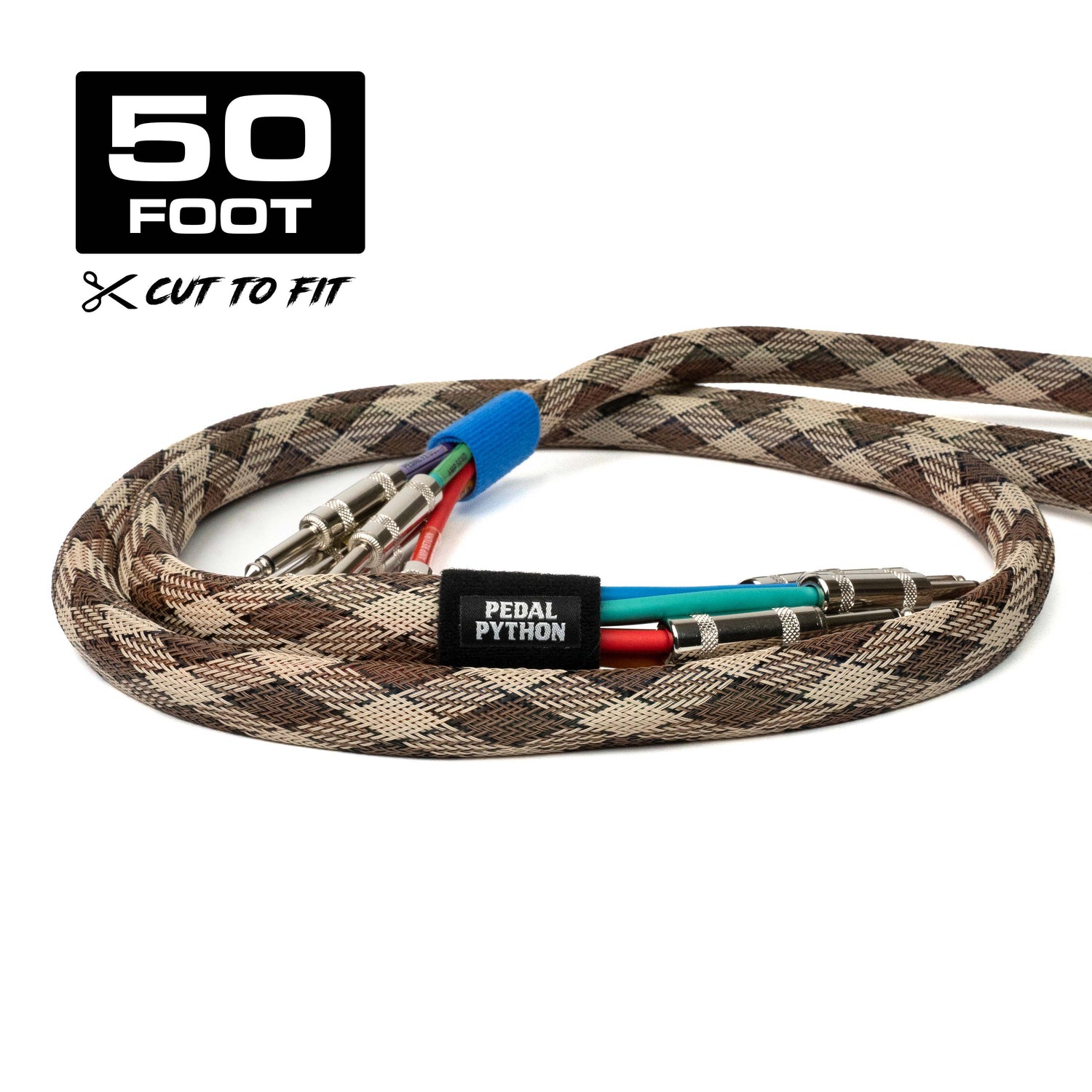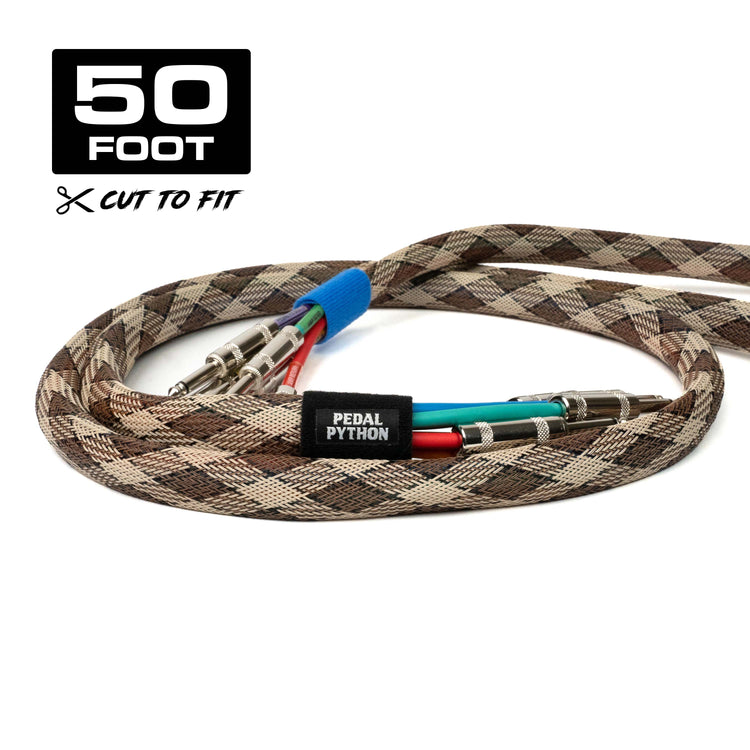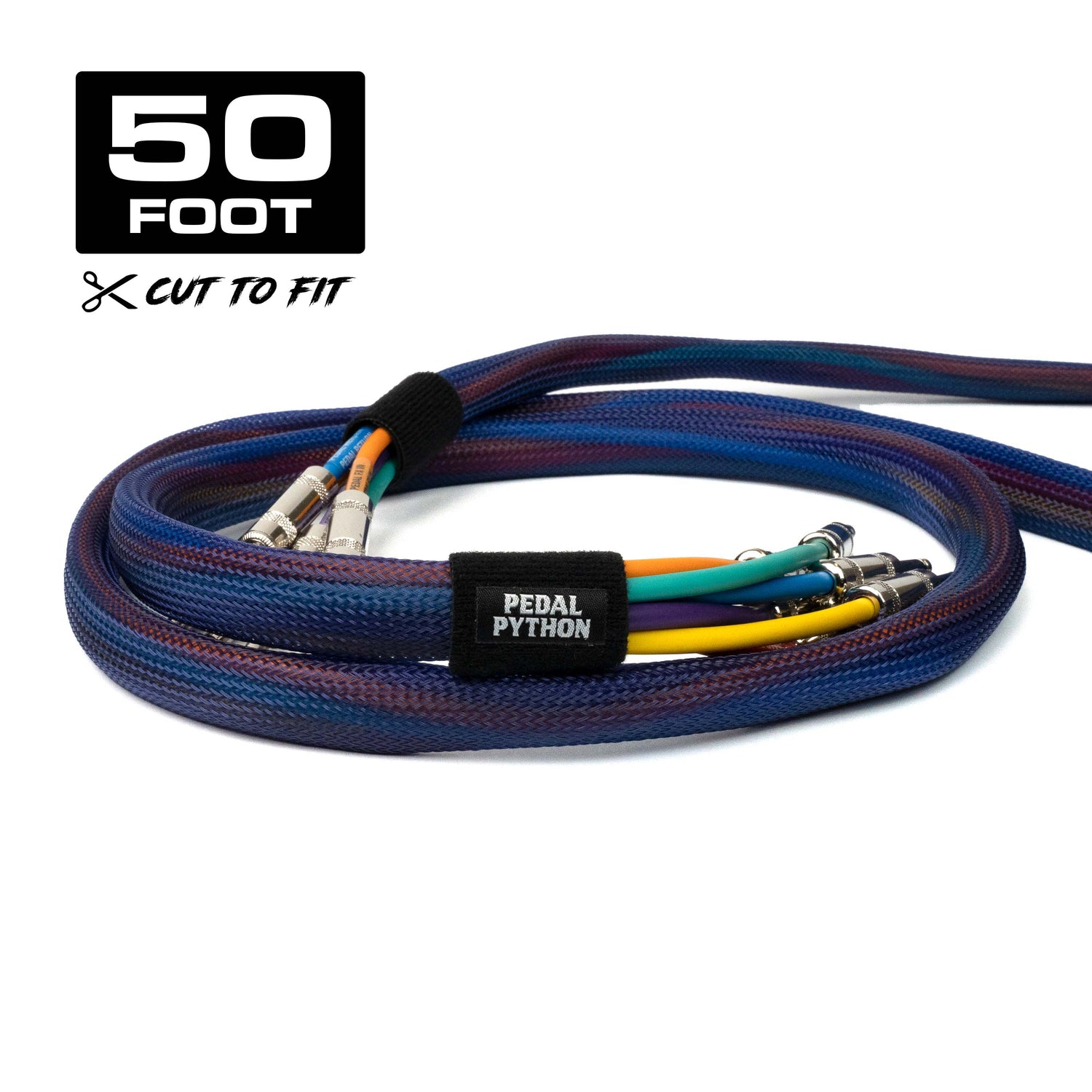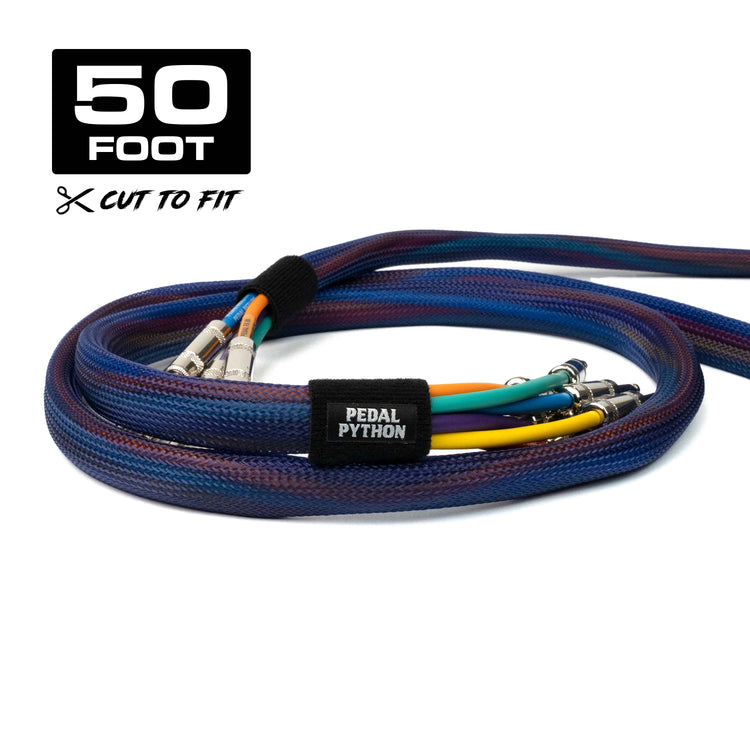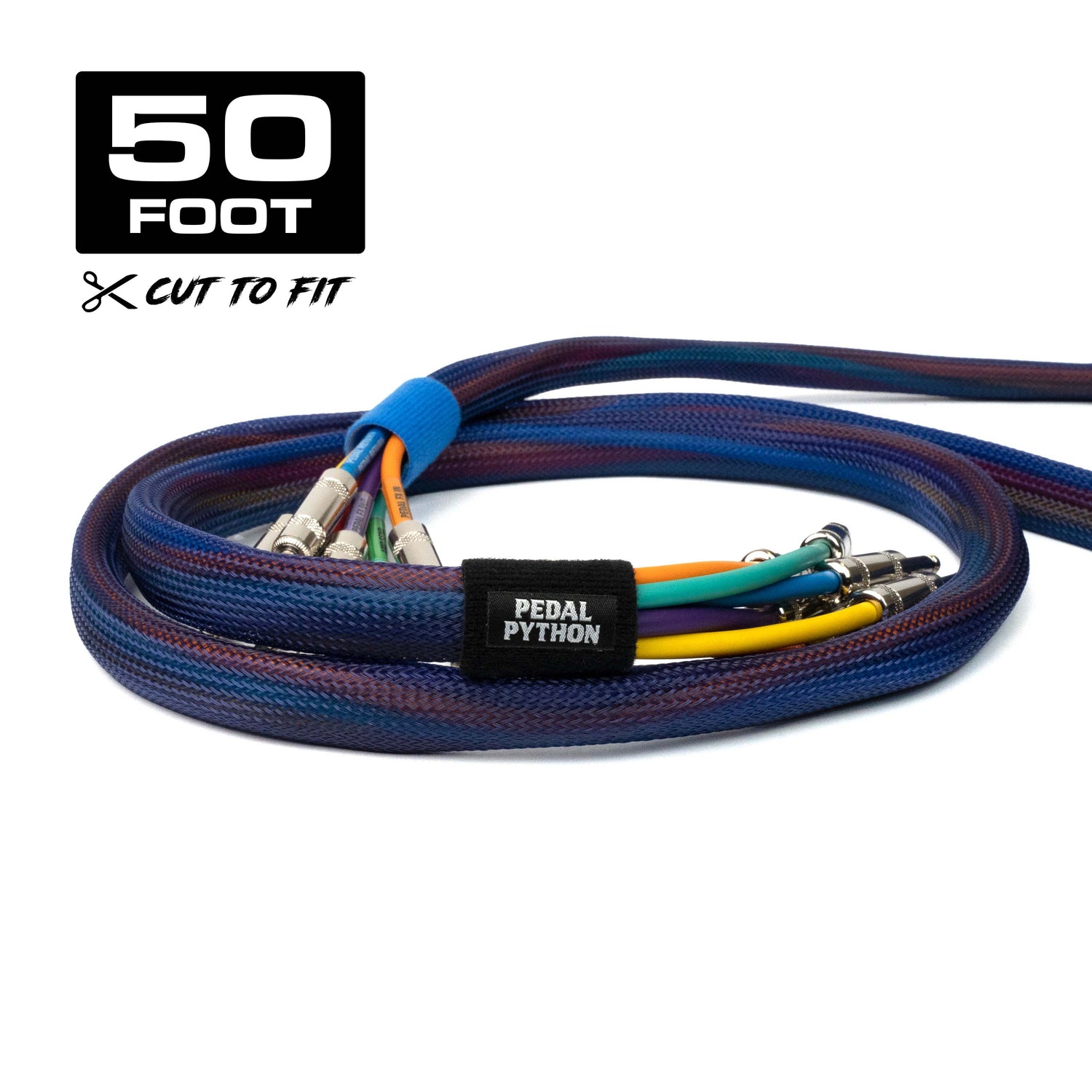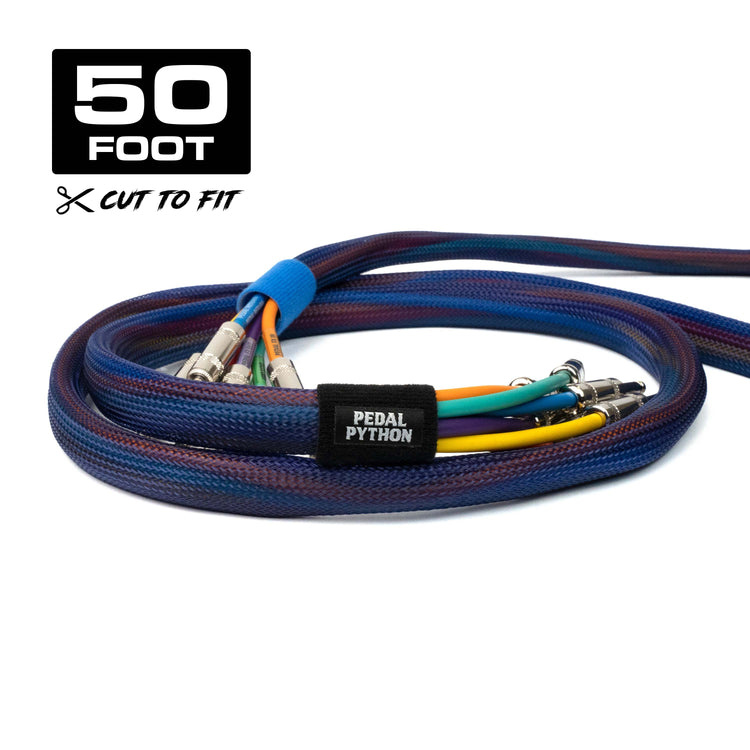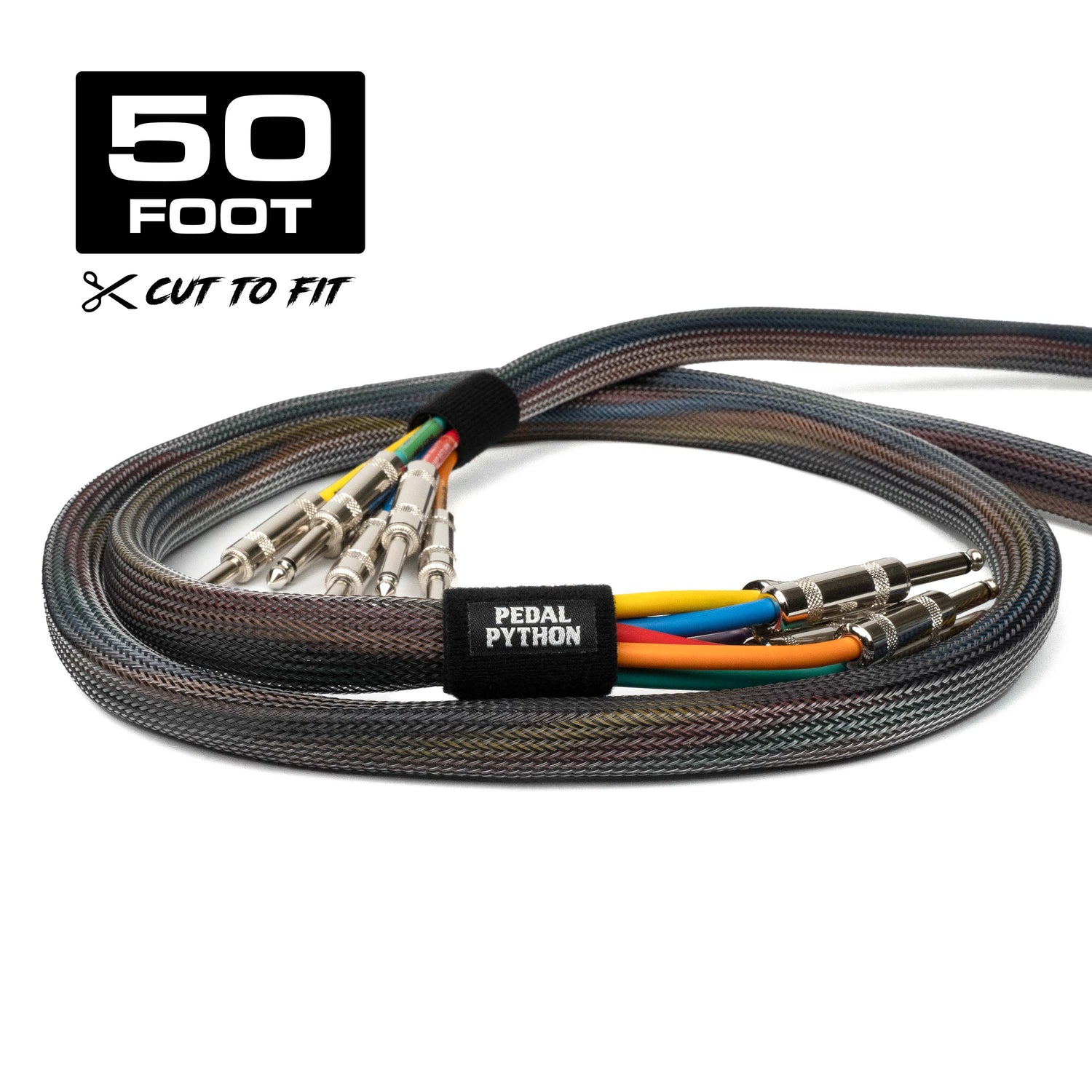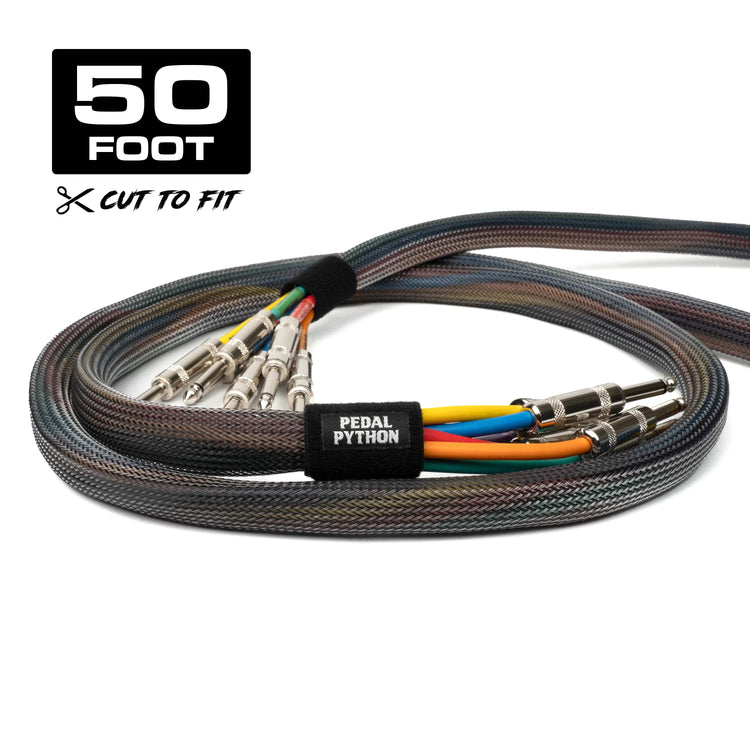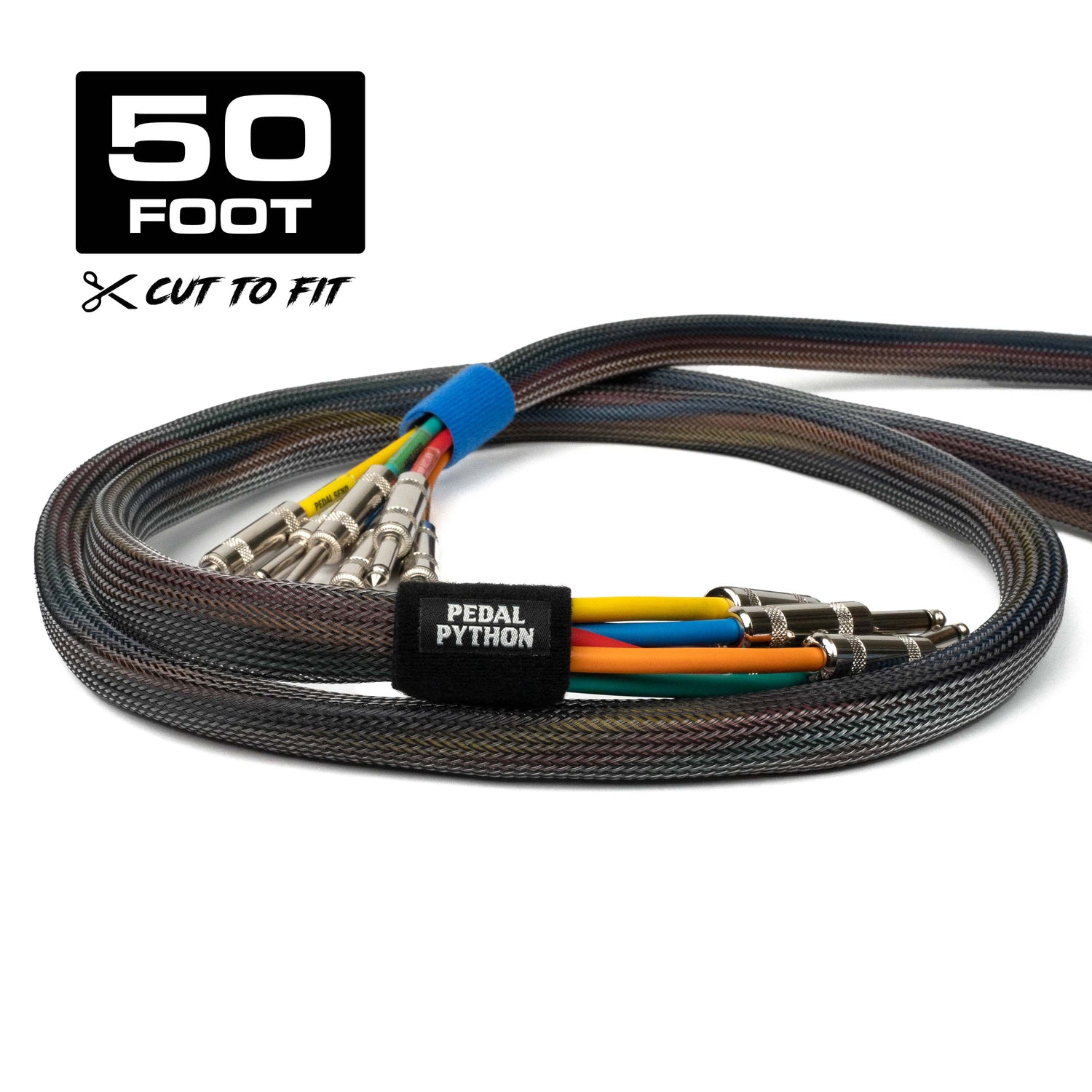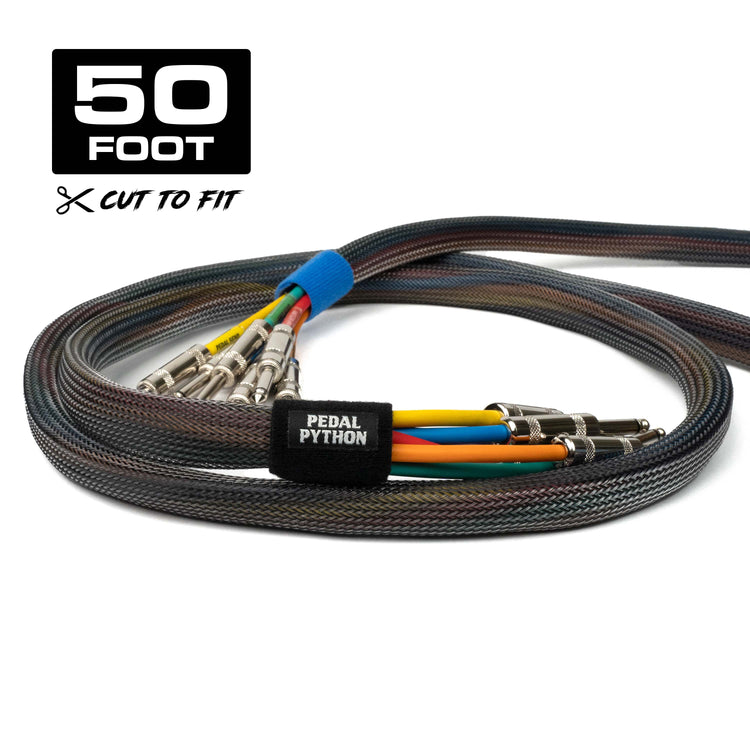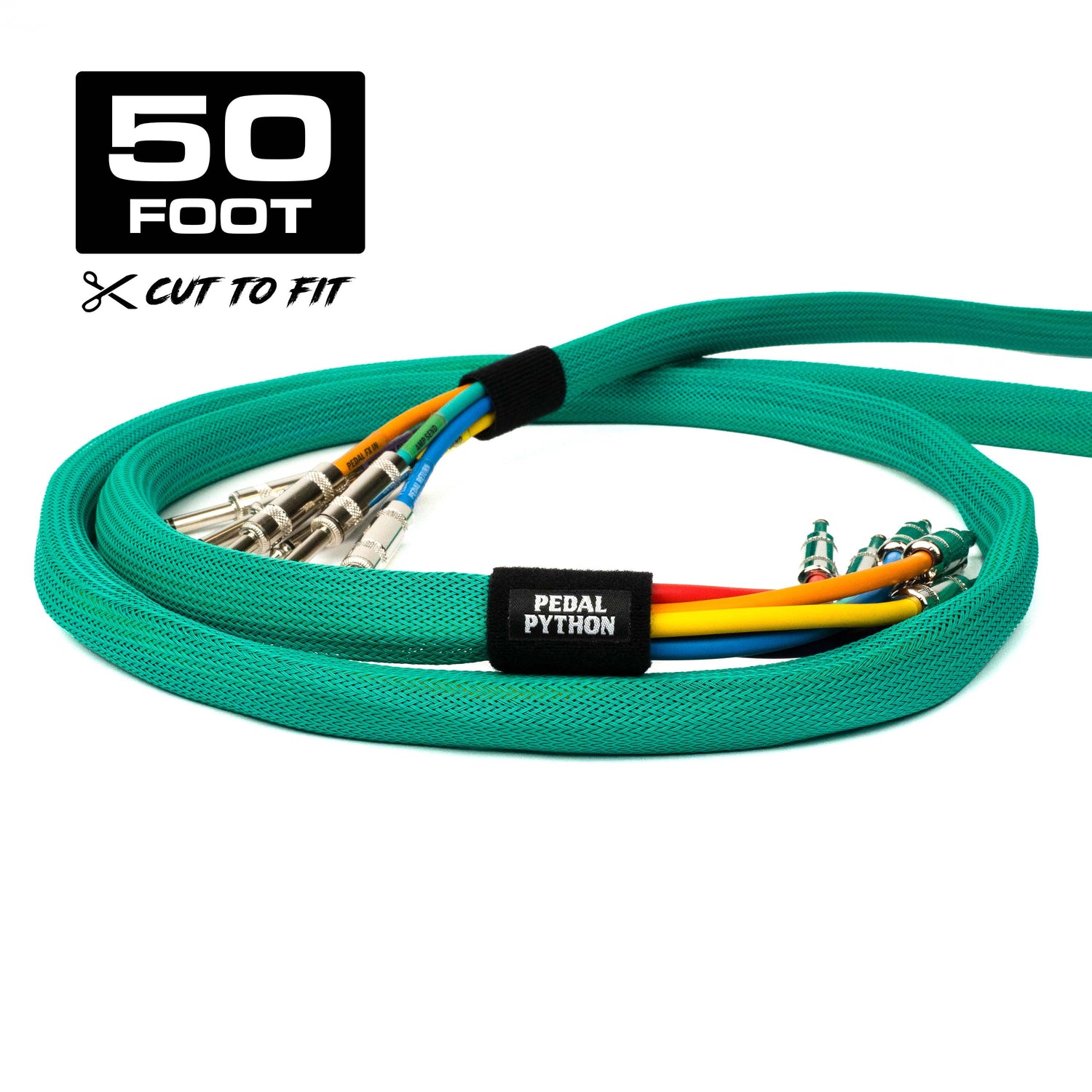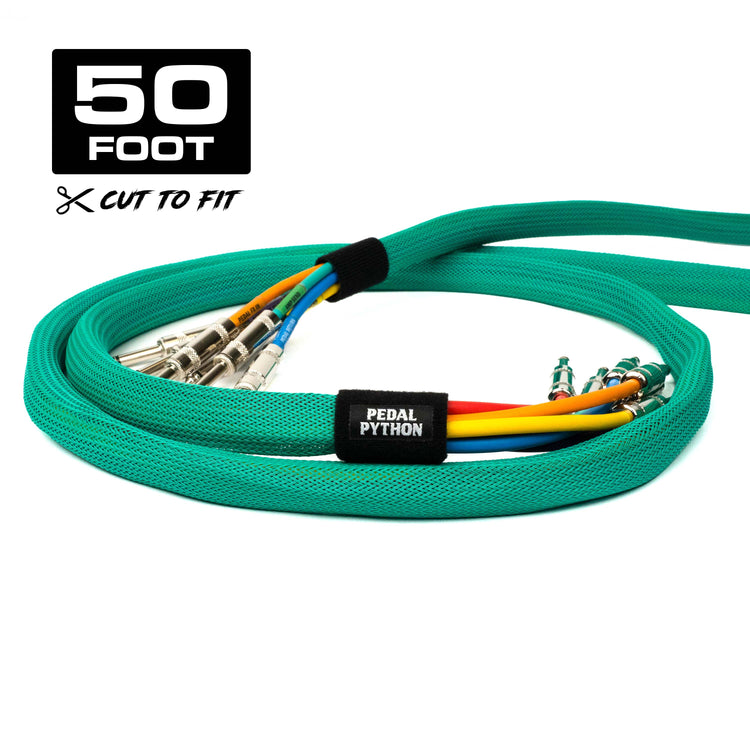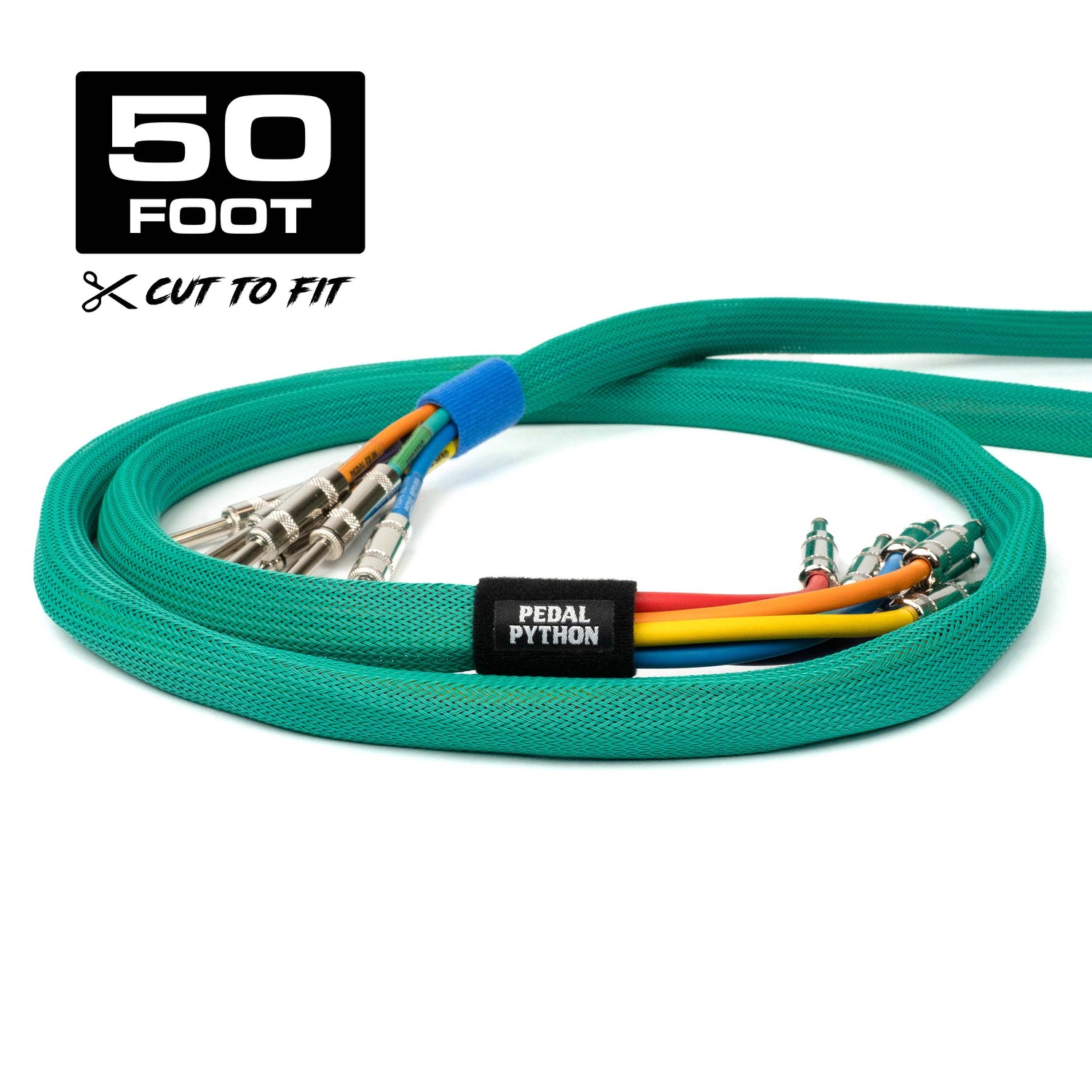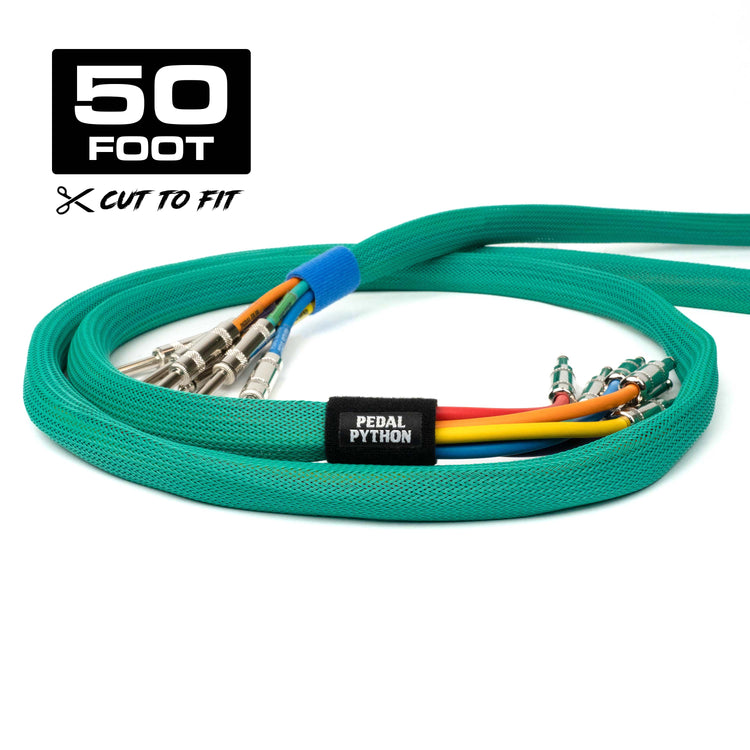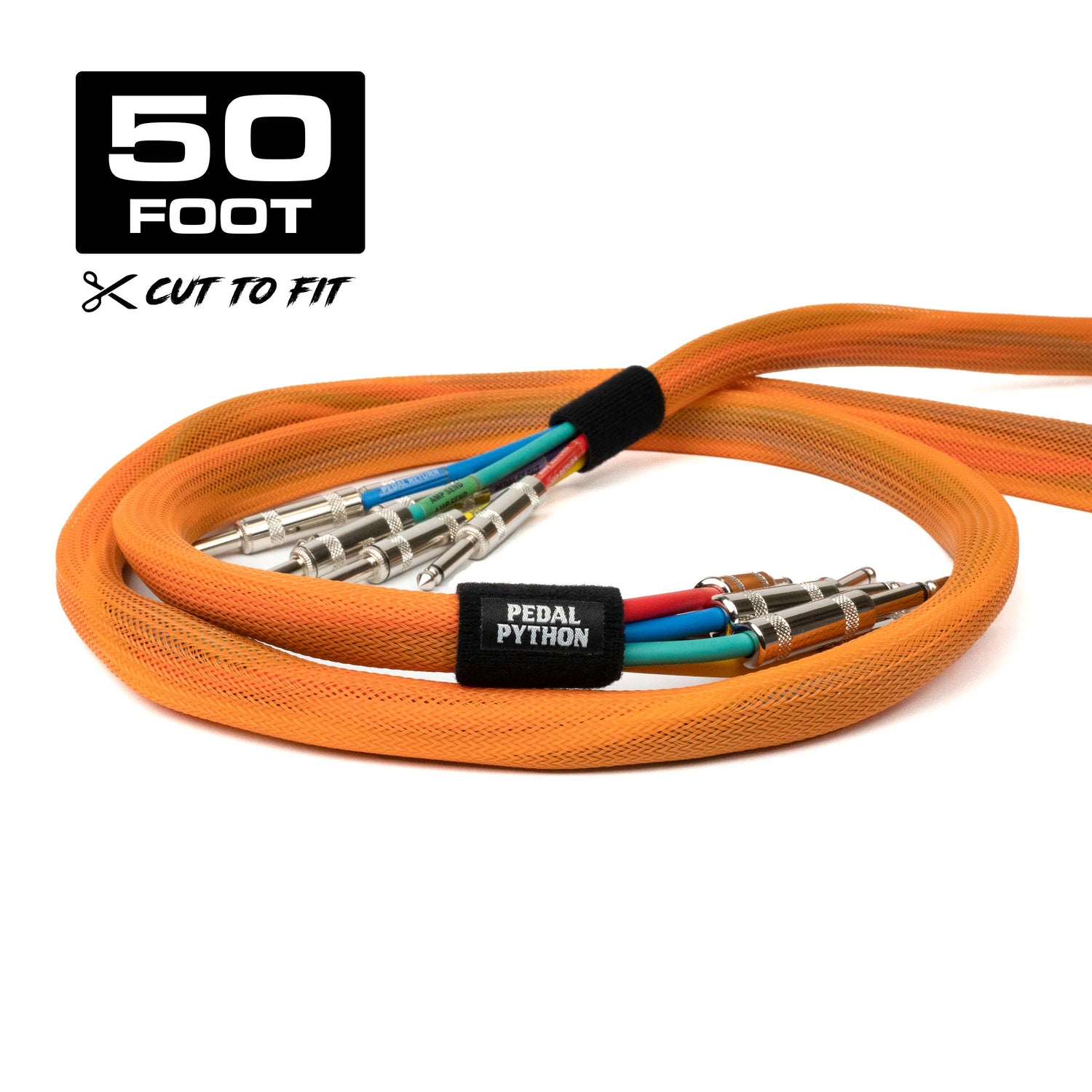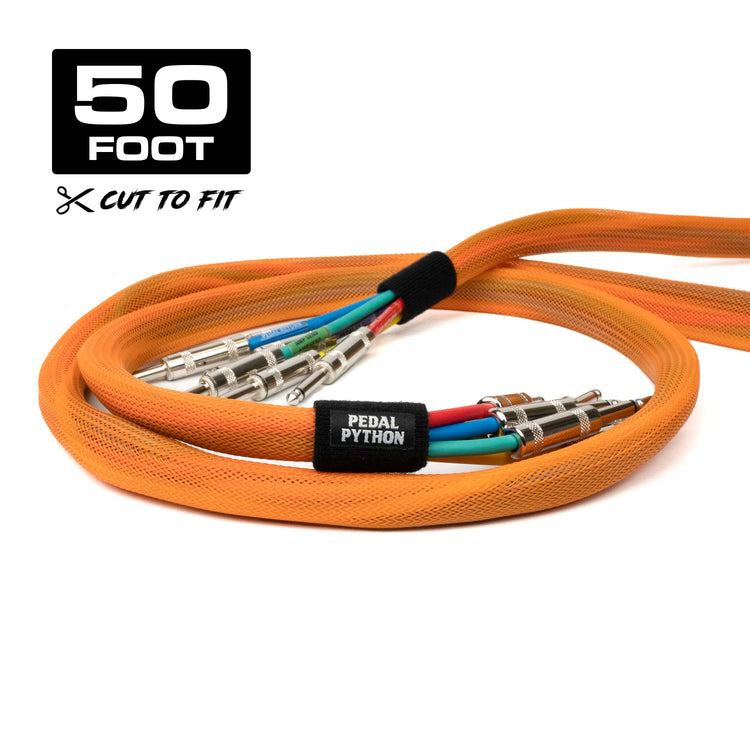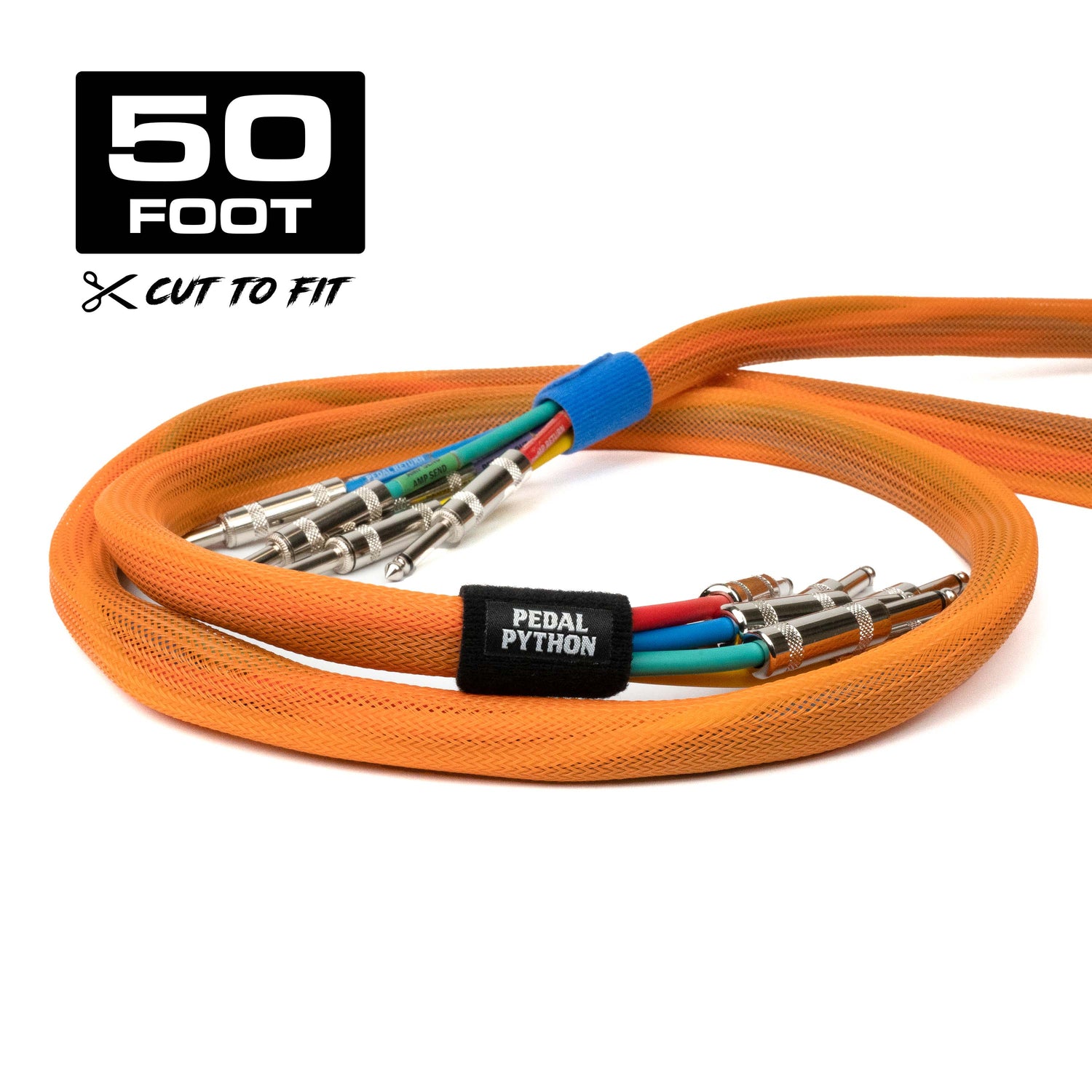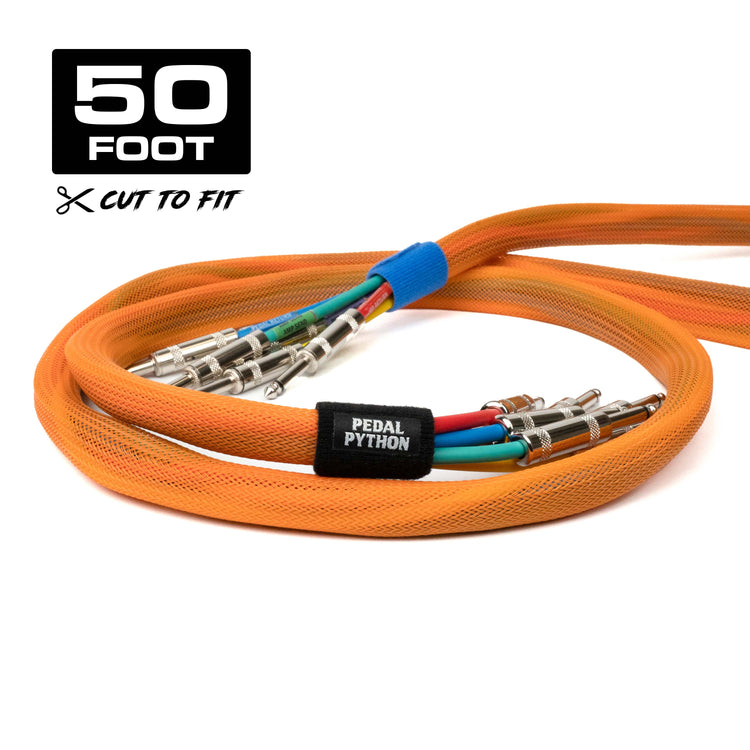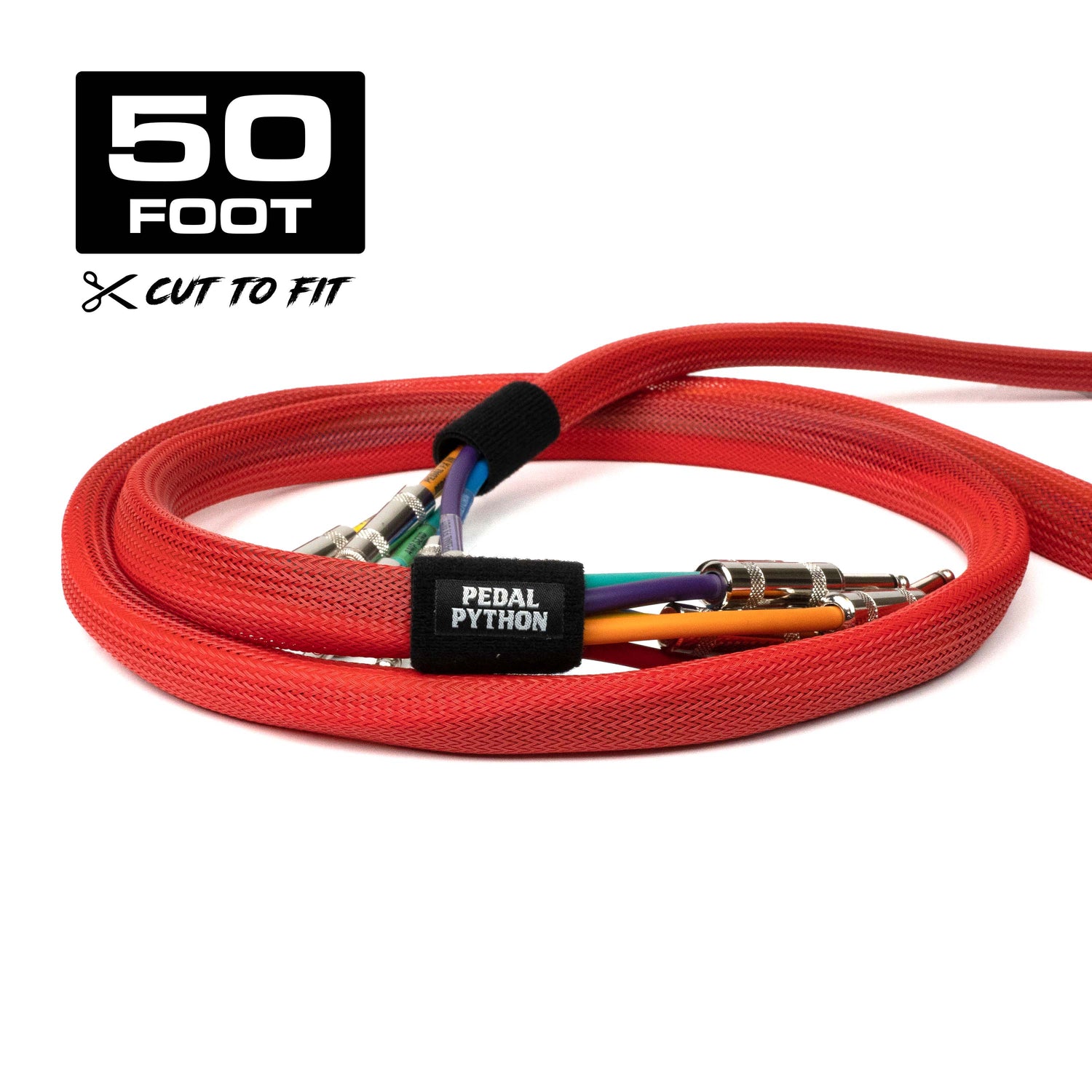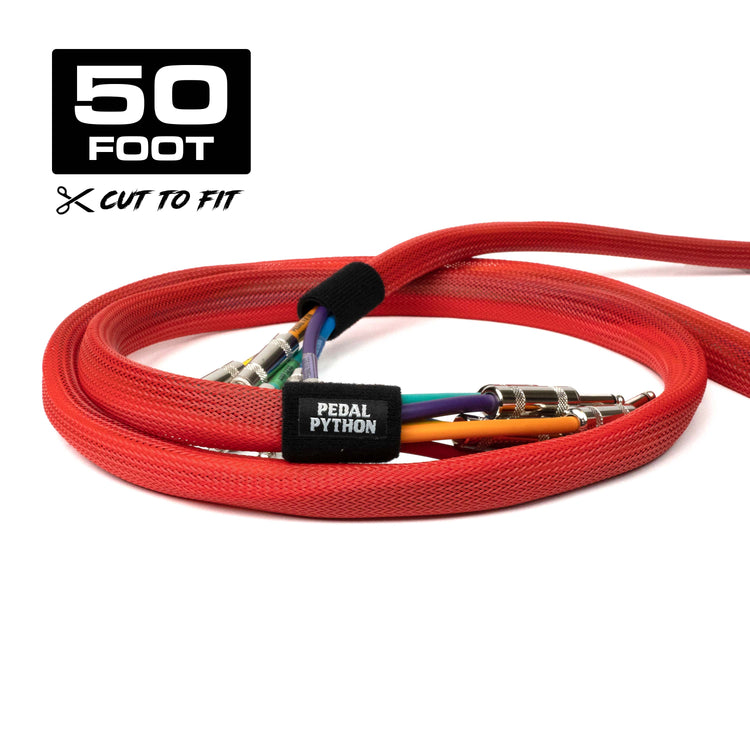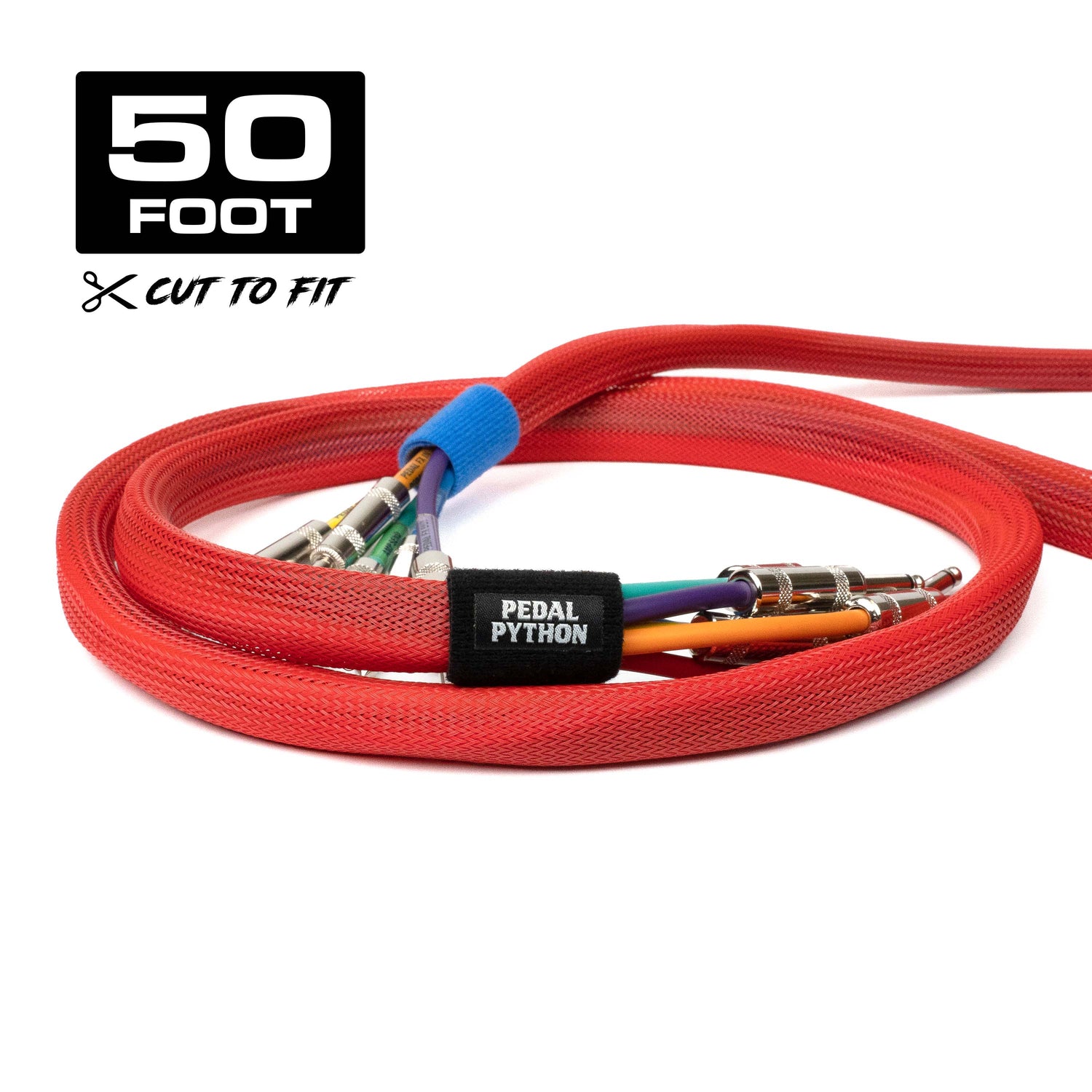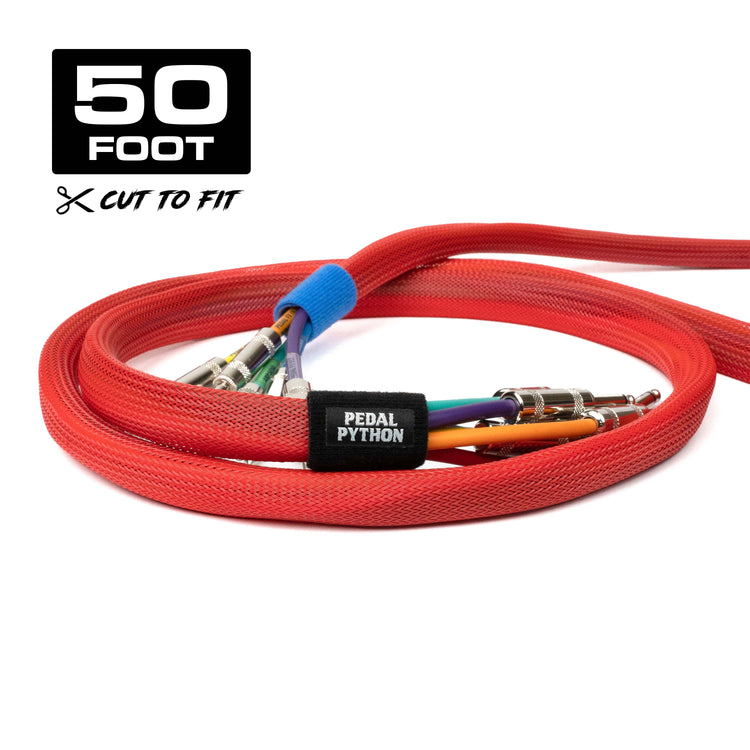 Pedal Python™ Cable Snake Management System
Pedal Python™ takes the cables you already own and LOVE and turns them into a sleek and lightweight CABLE SNAKE! The Pedal Python™ system includes our revolutionary End Wrap and Anchor Strap systems making it the most roadworthy and customizable cable organizer in the world. Available in 8 rocking colors and 6 different lengths to suit your unique style, cables and budget!
Build your System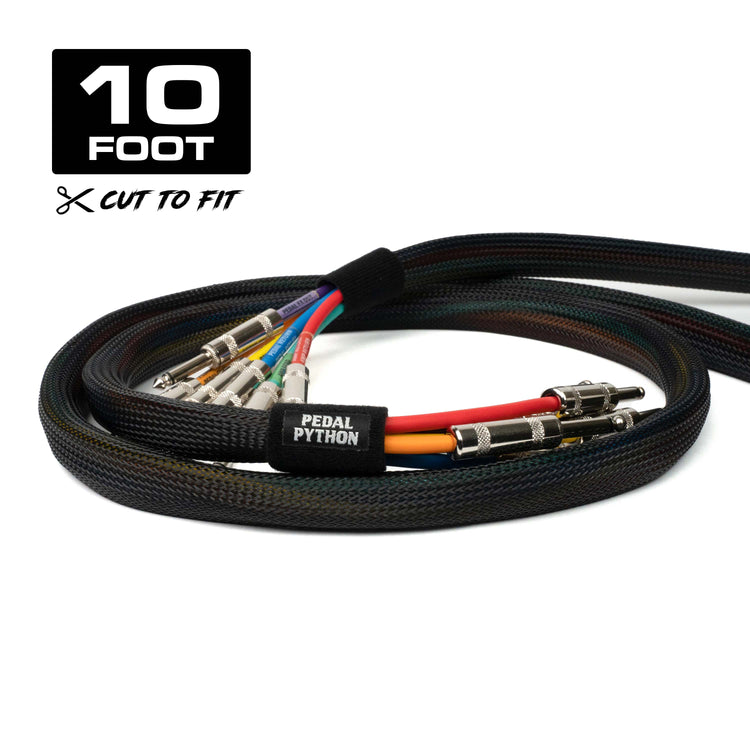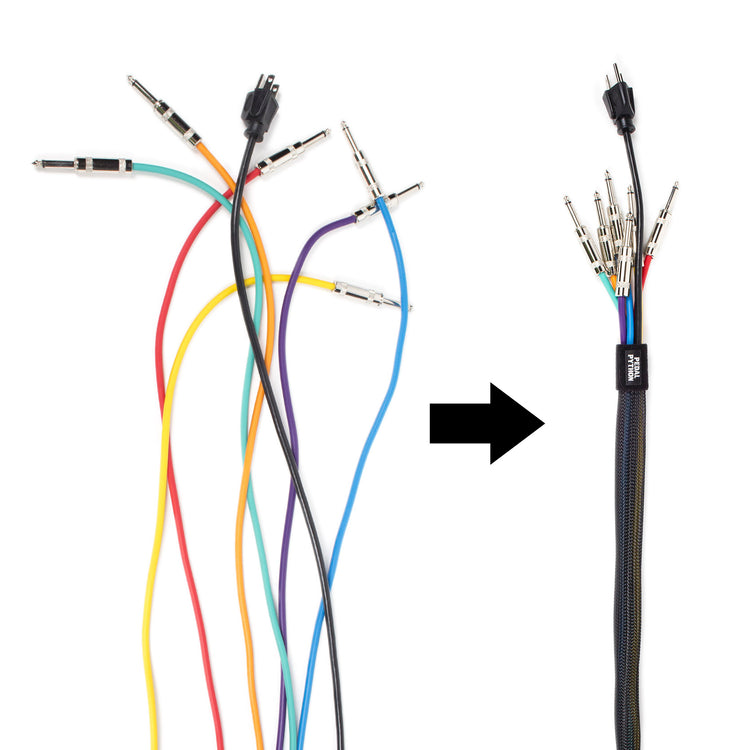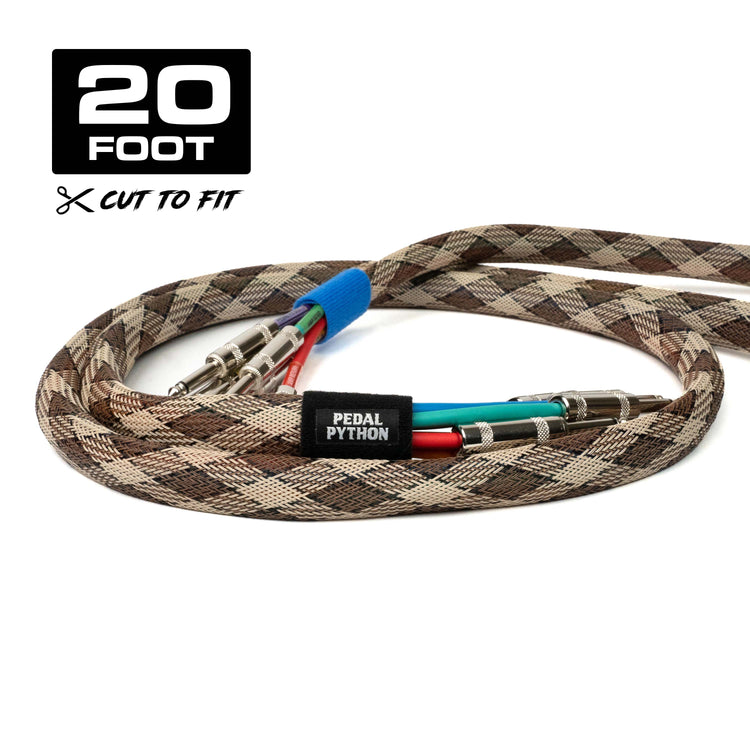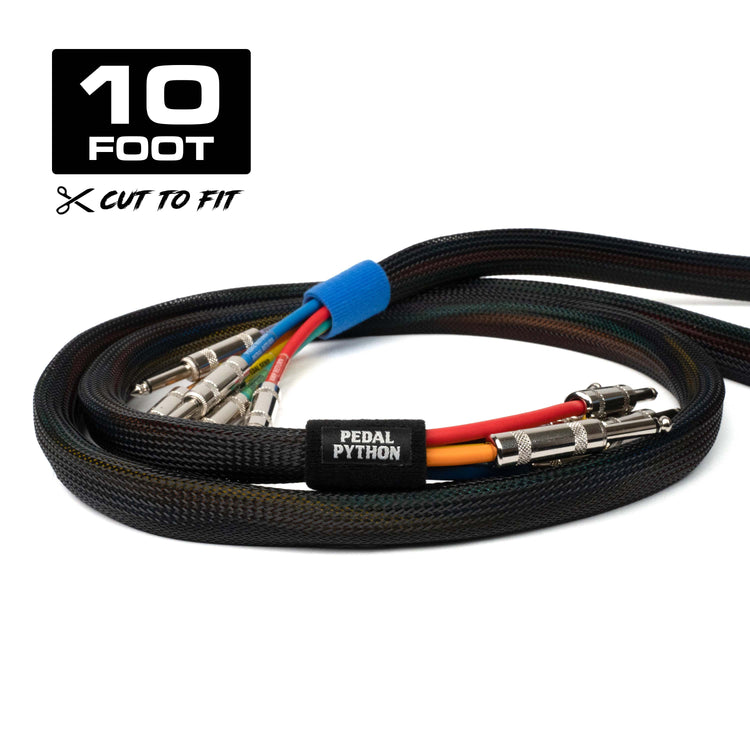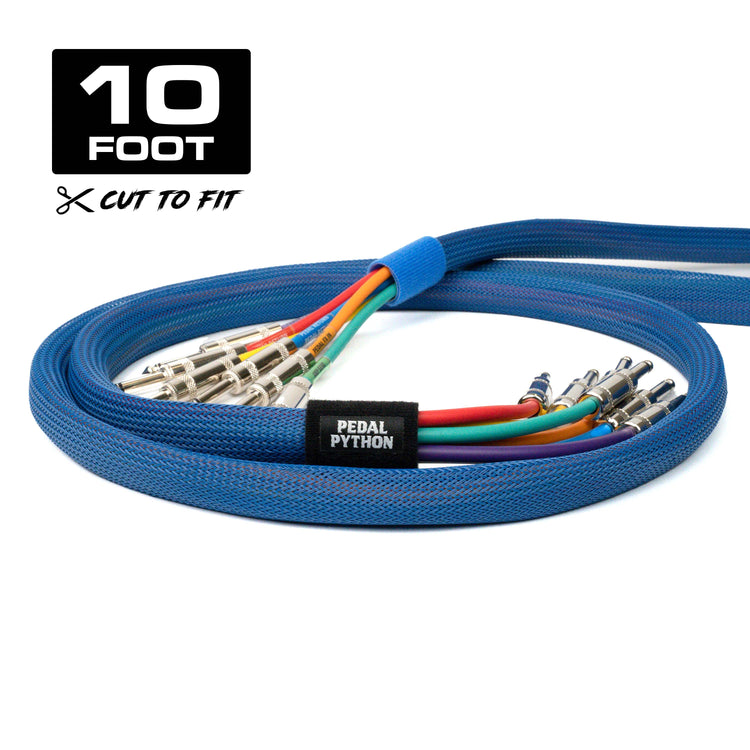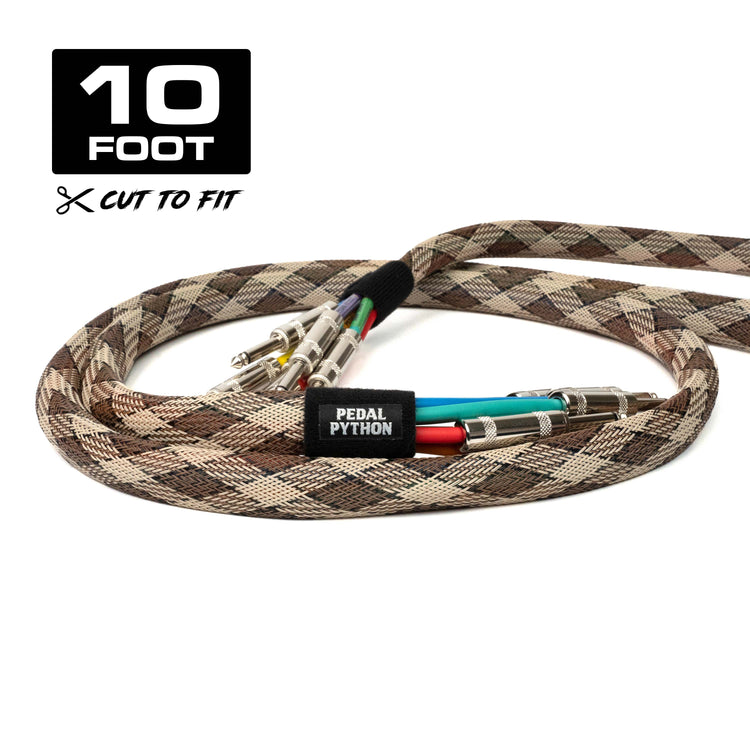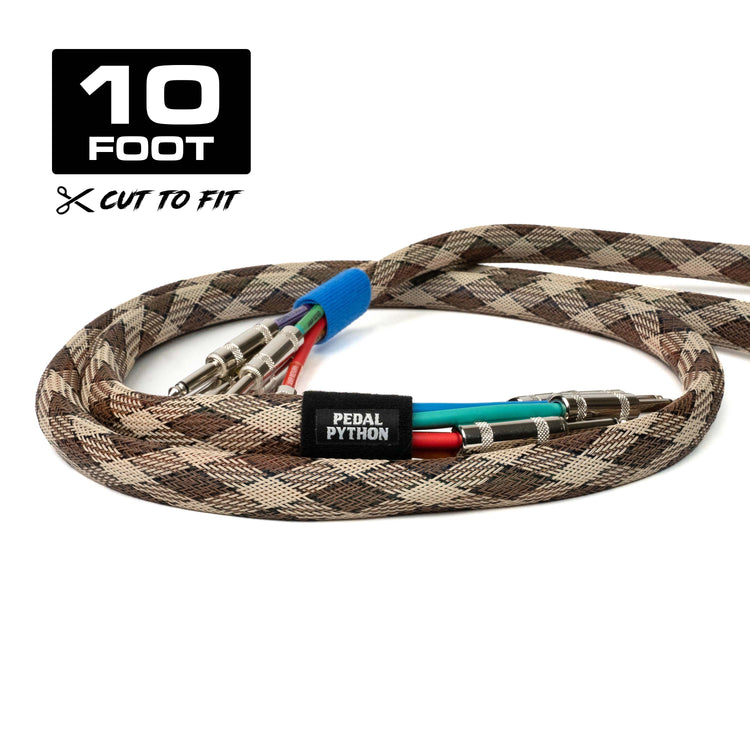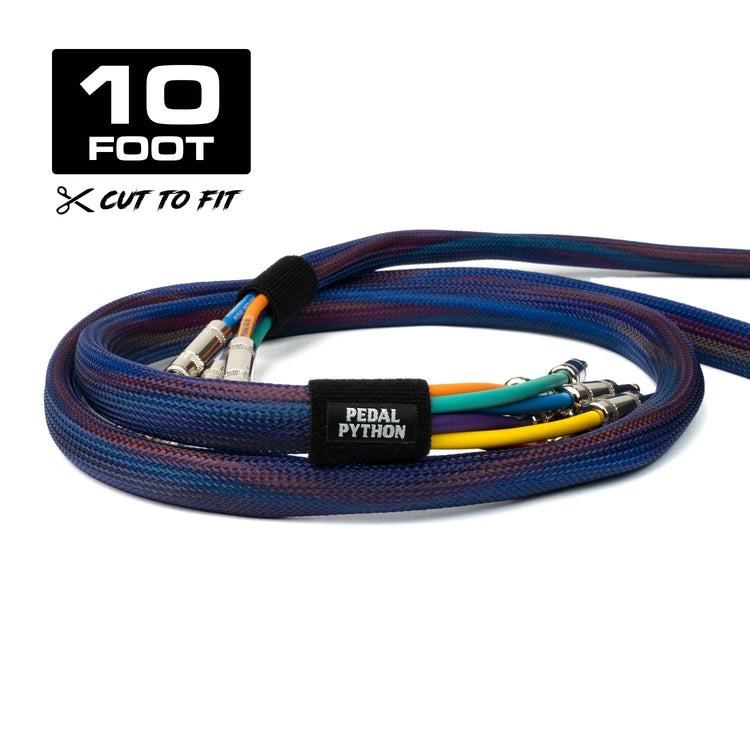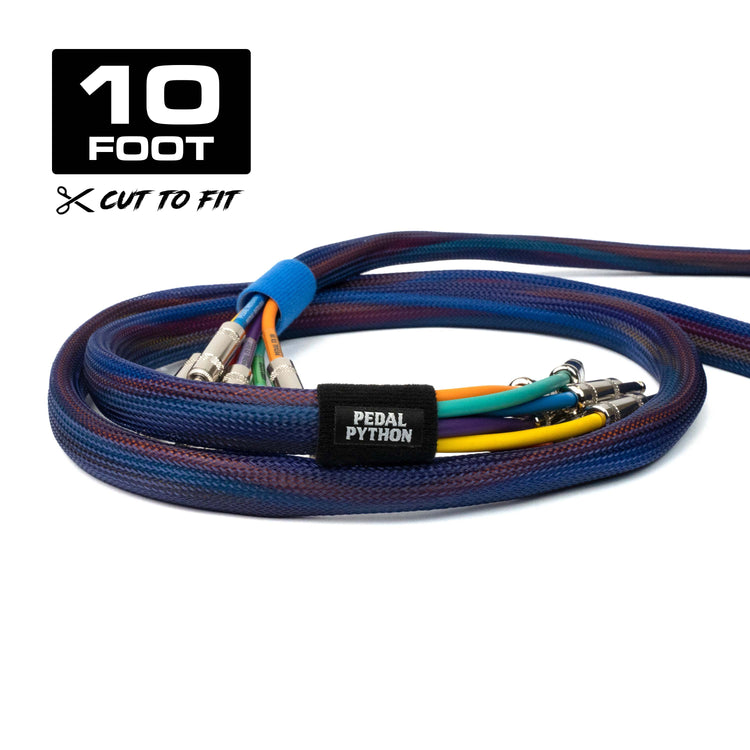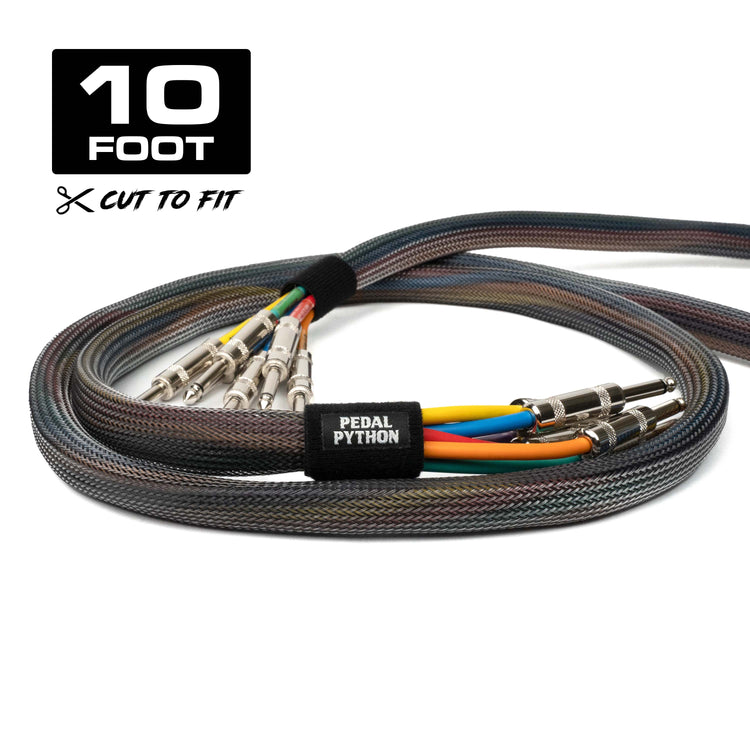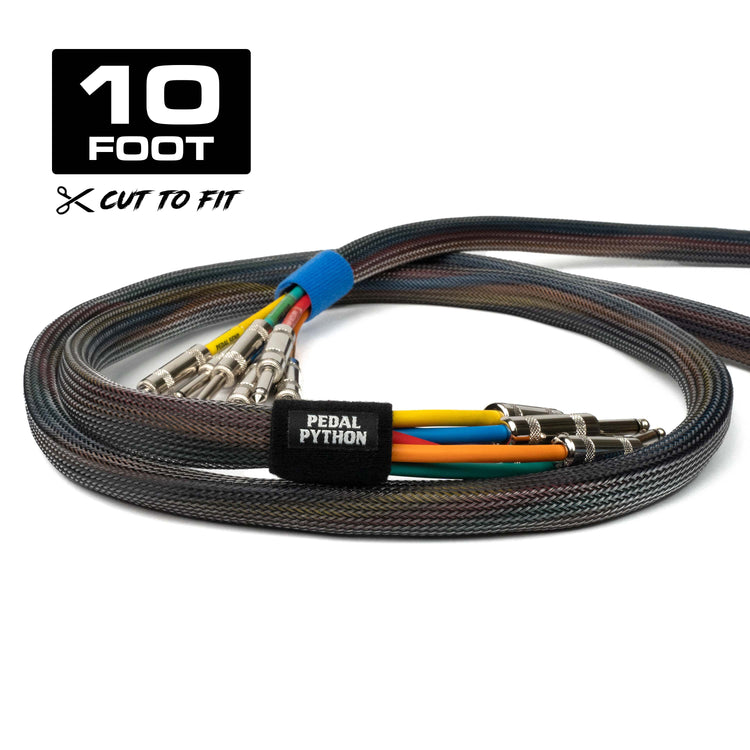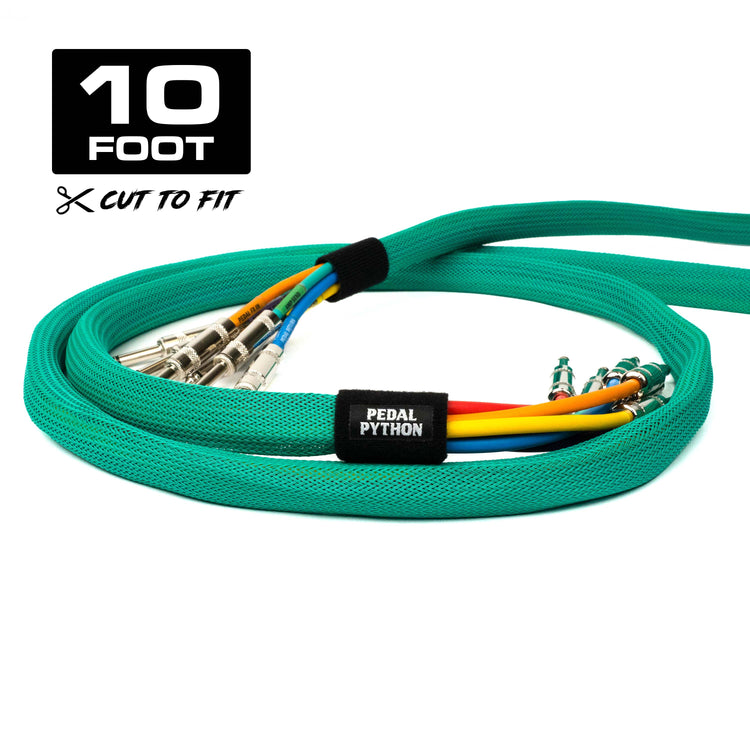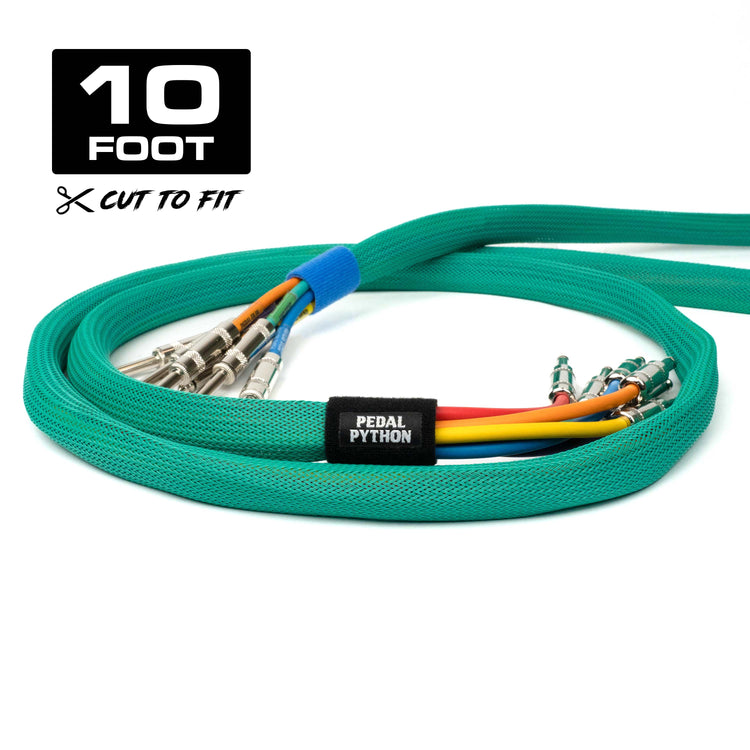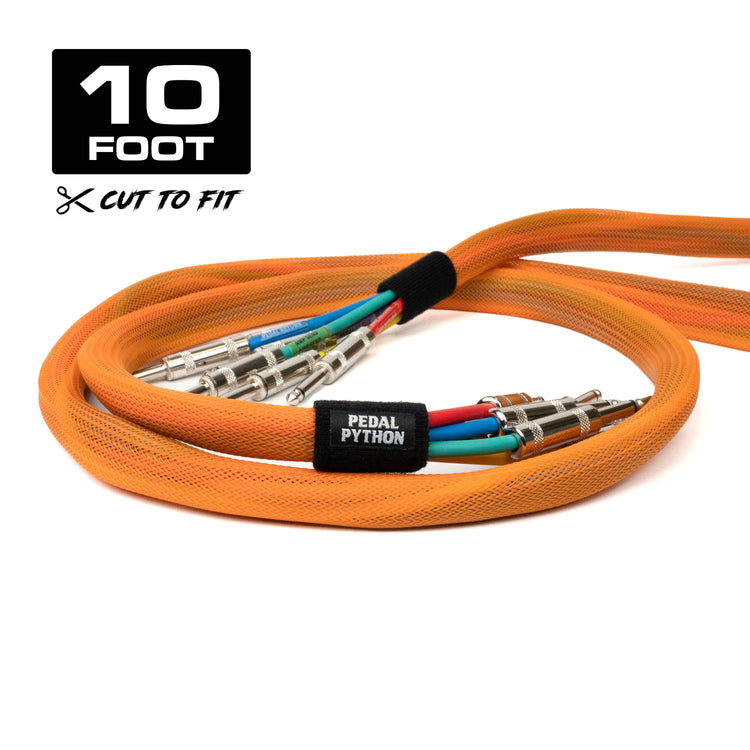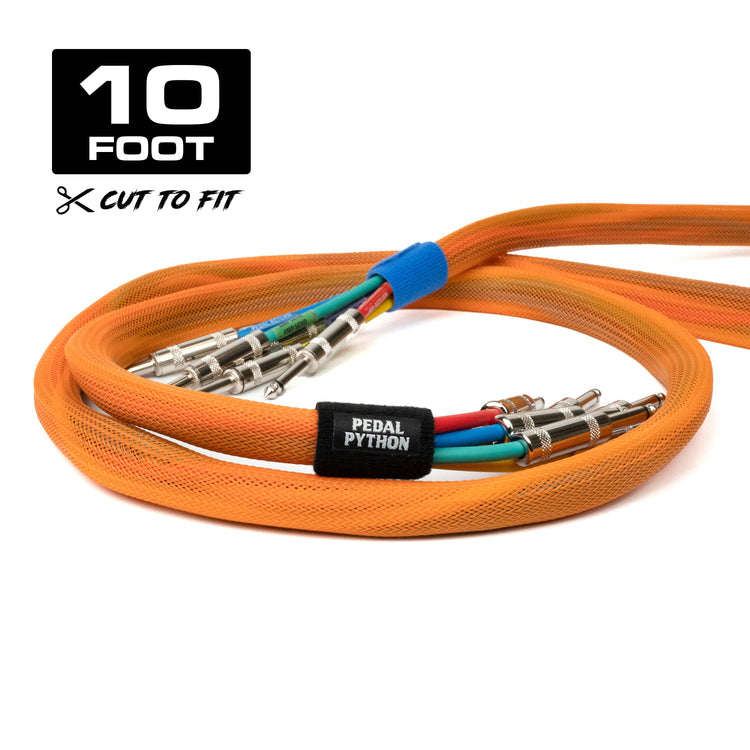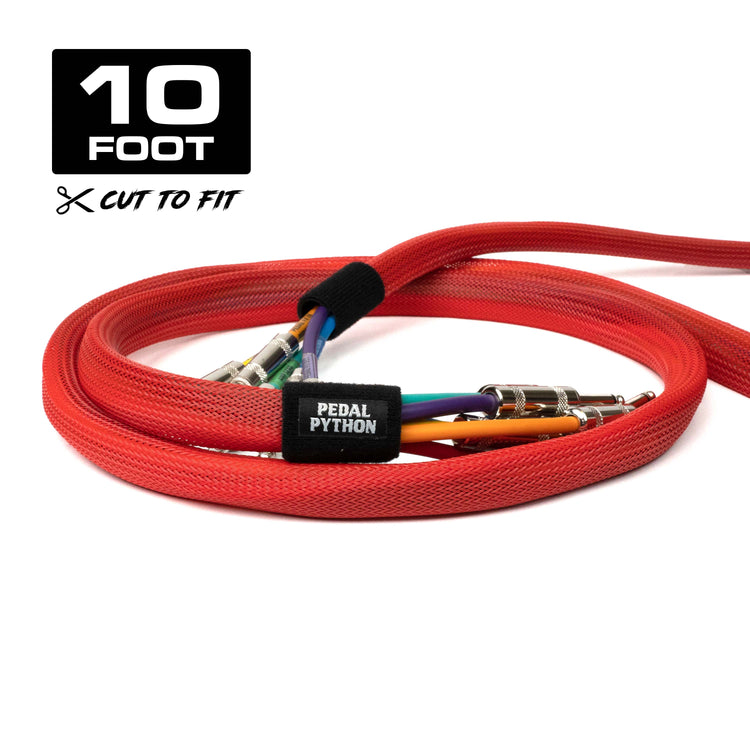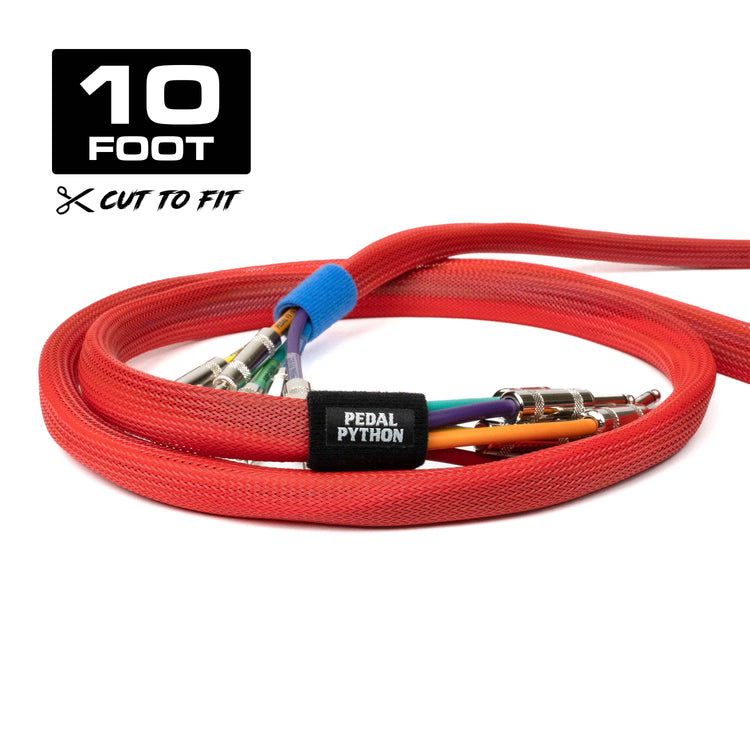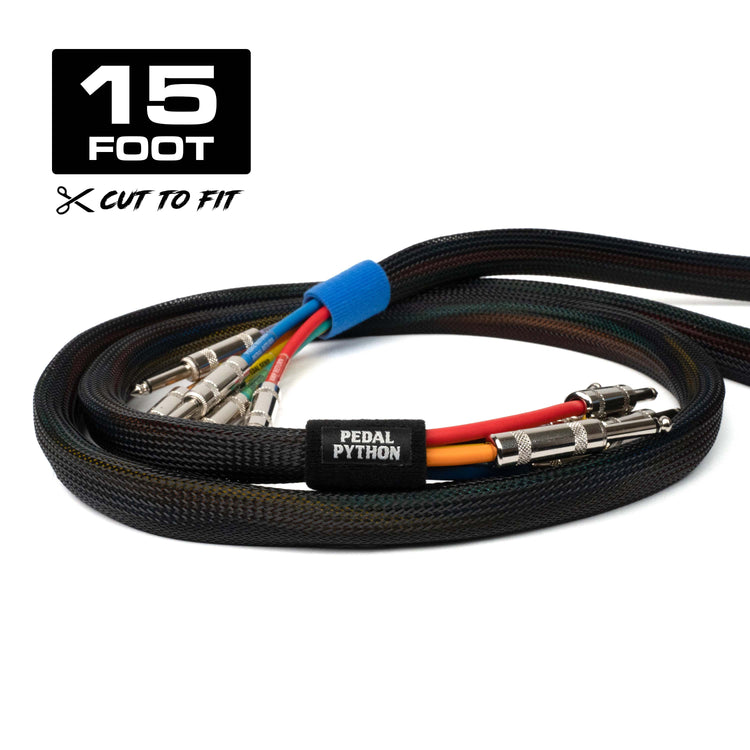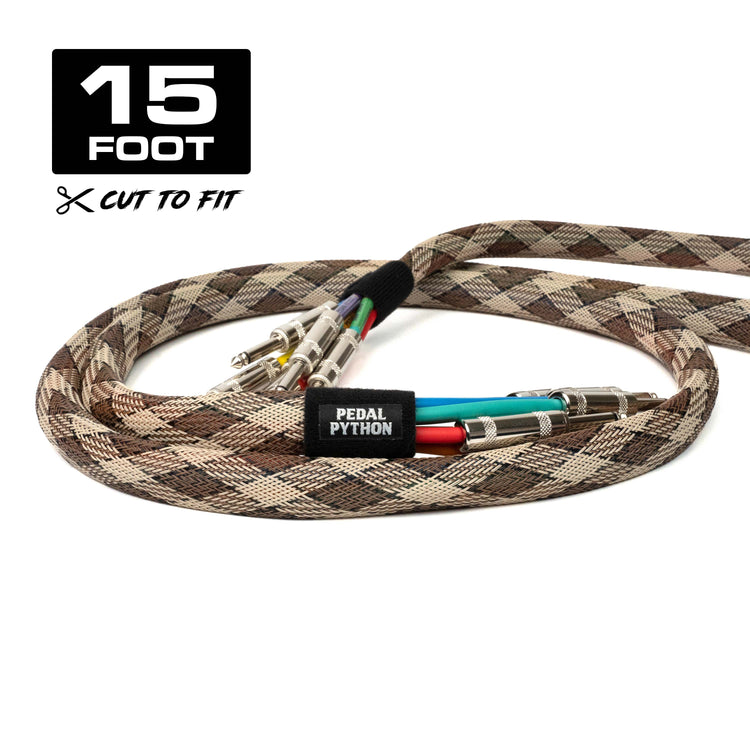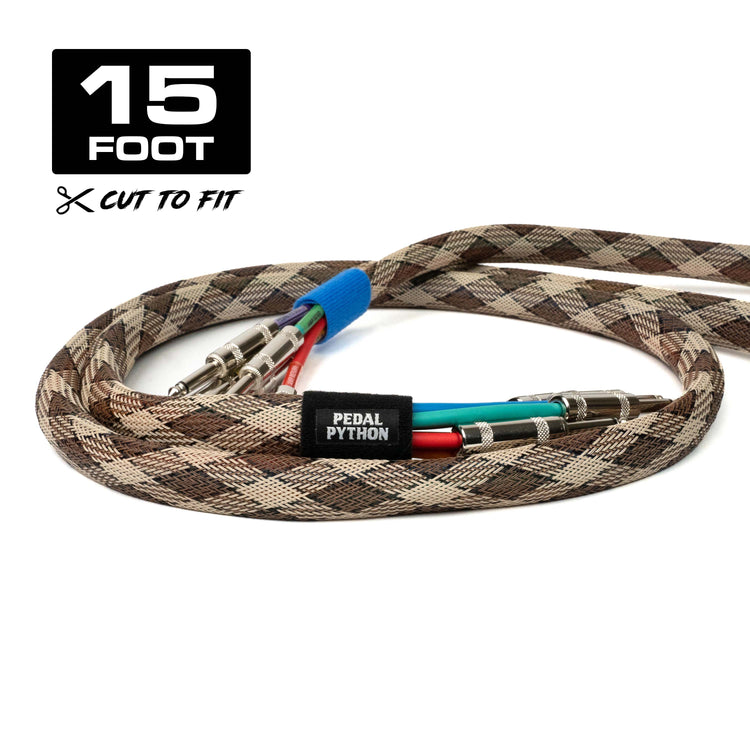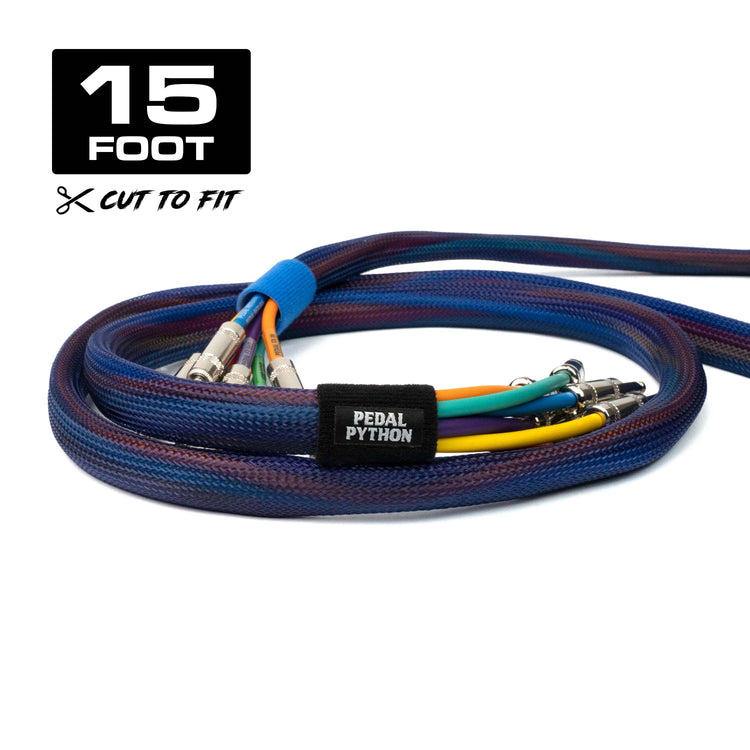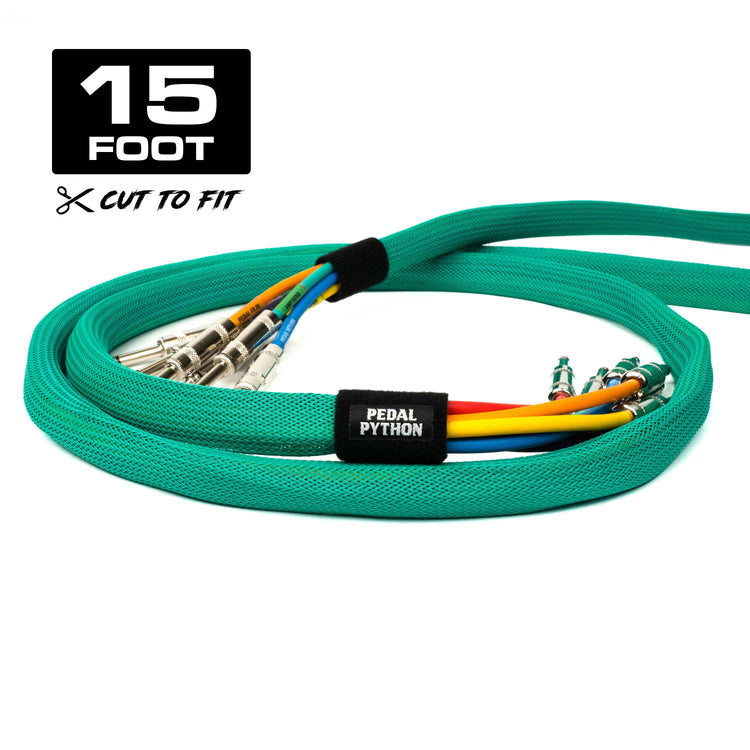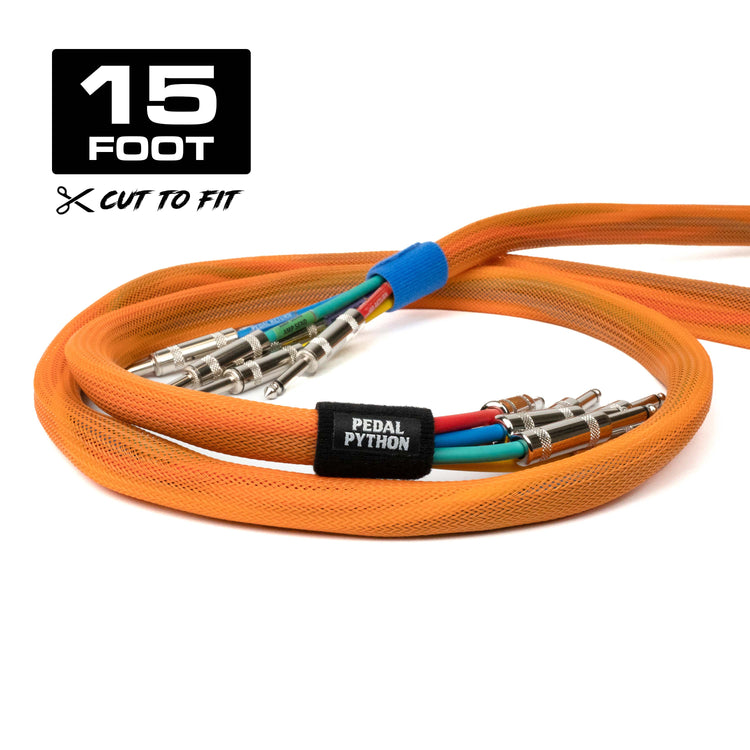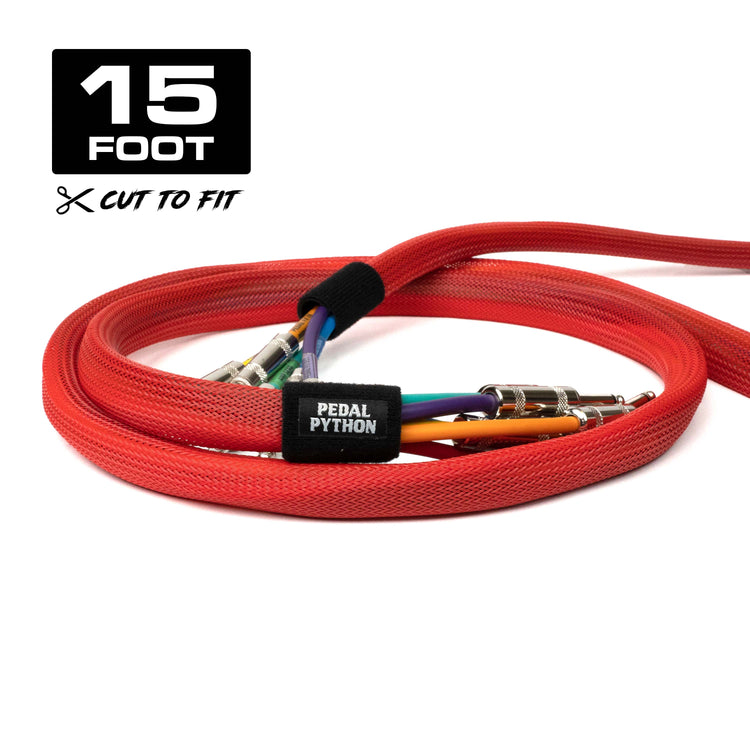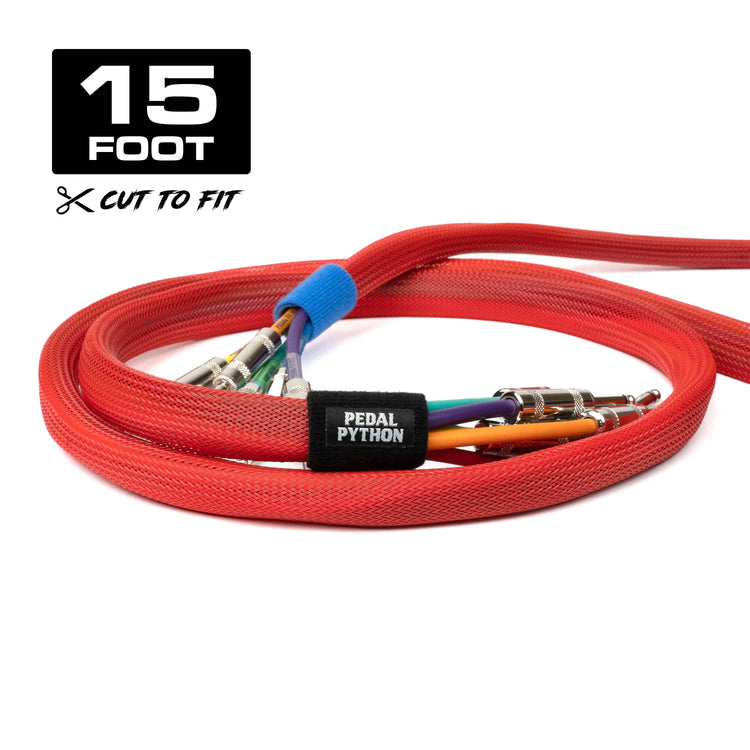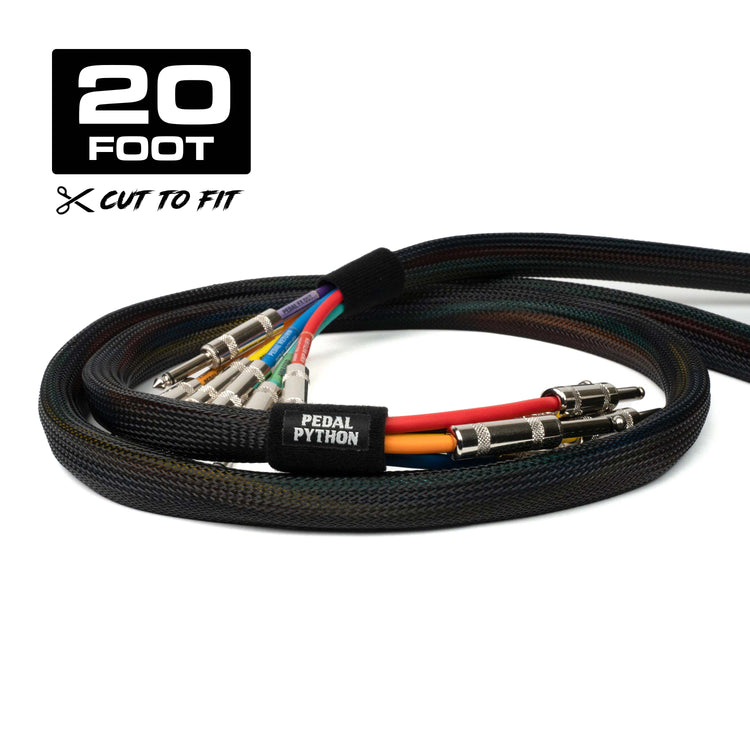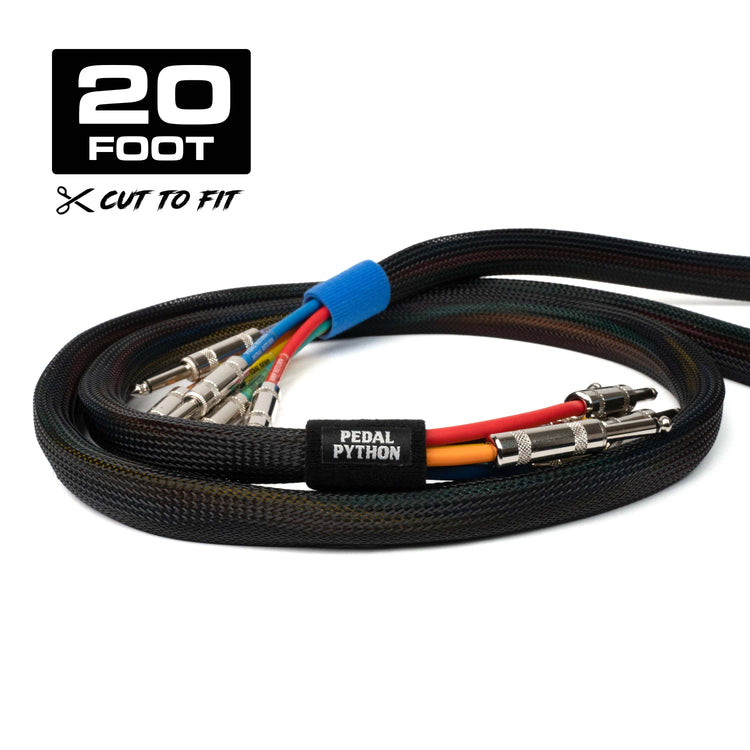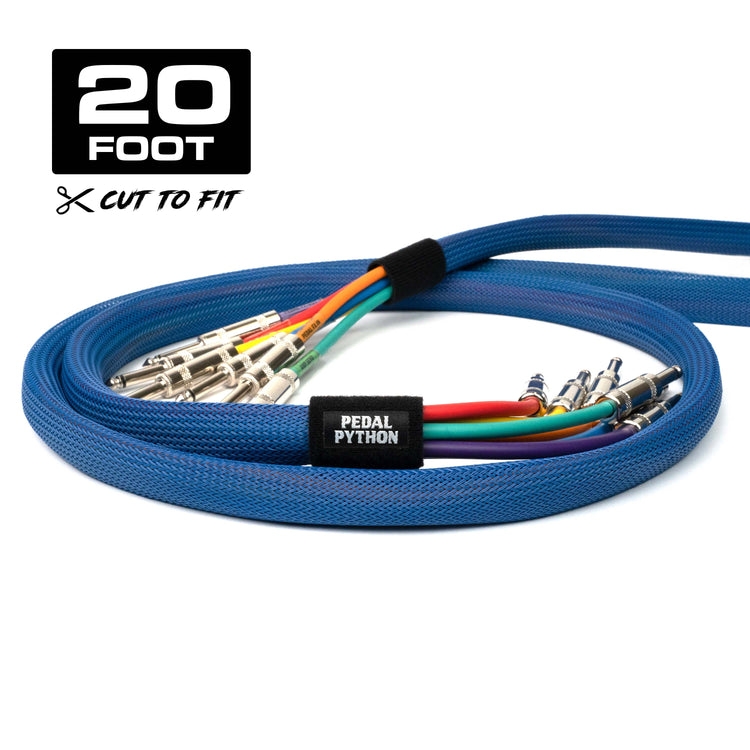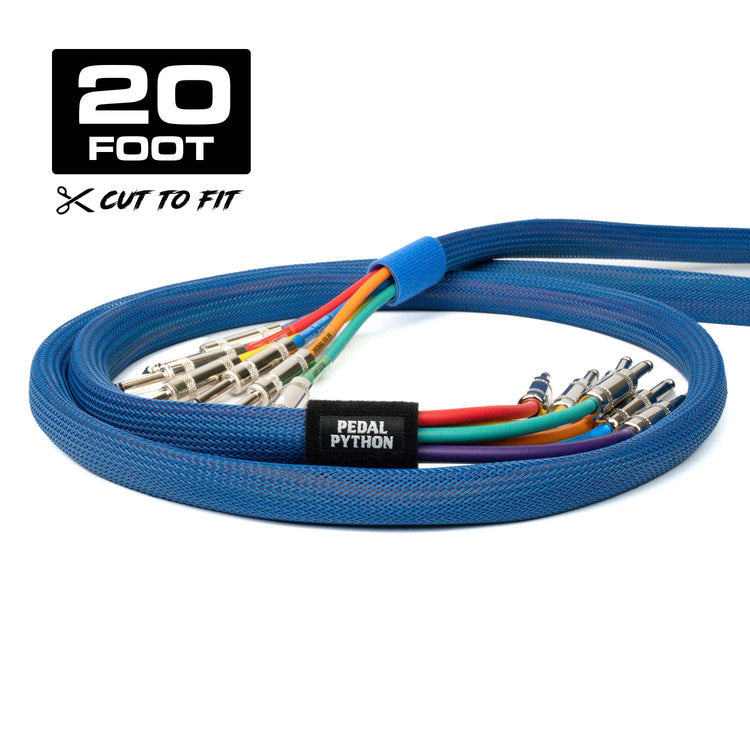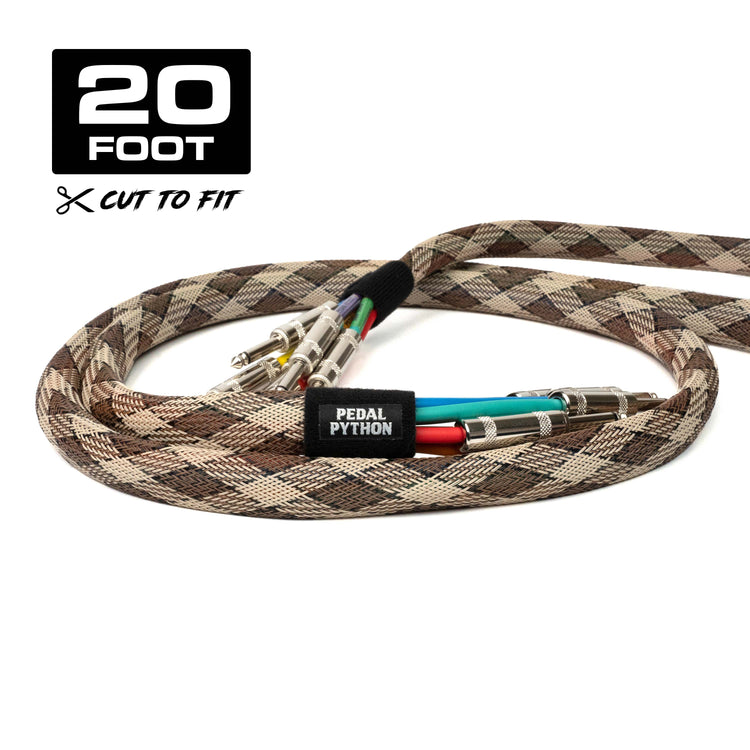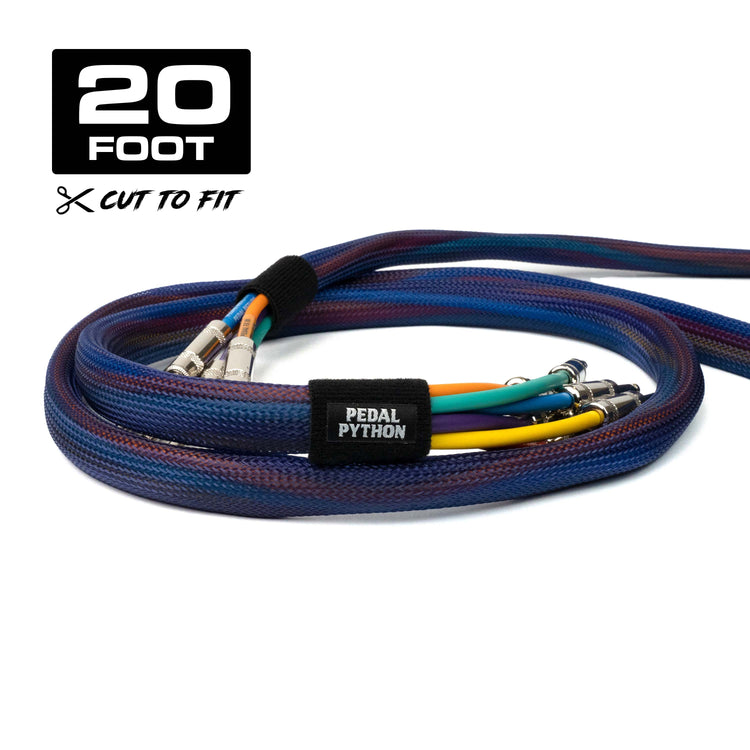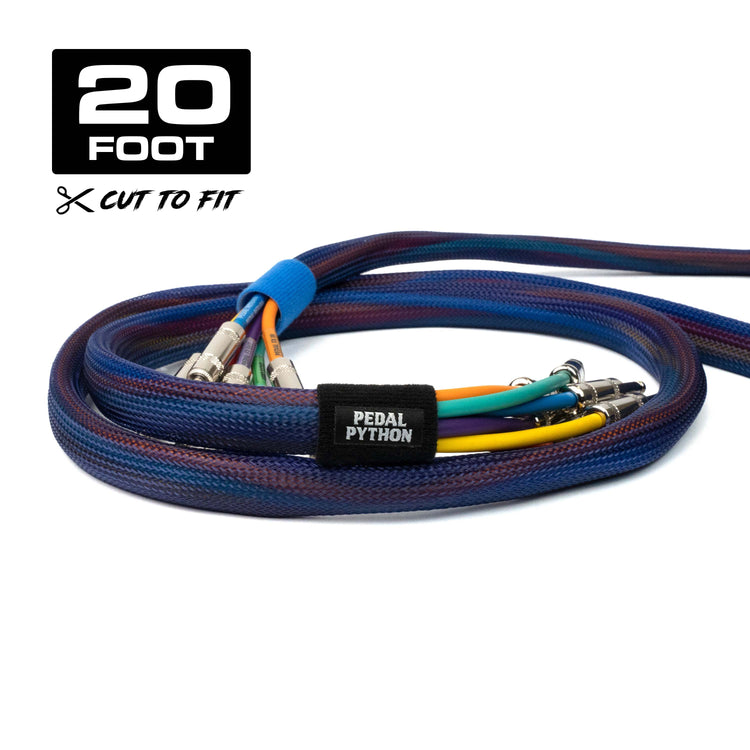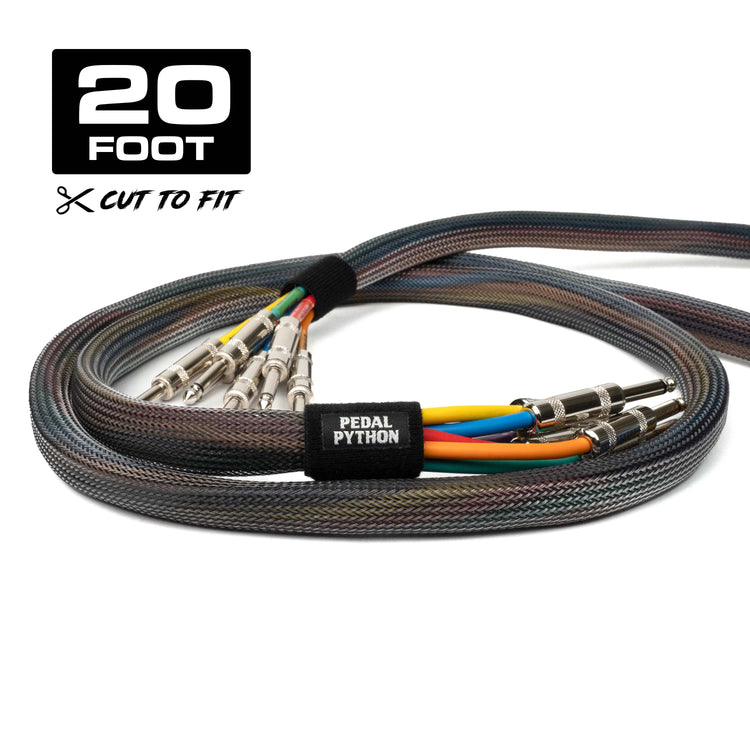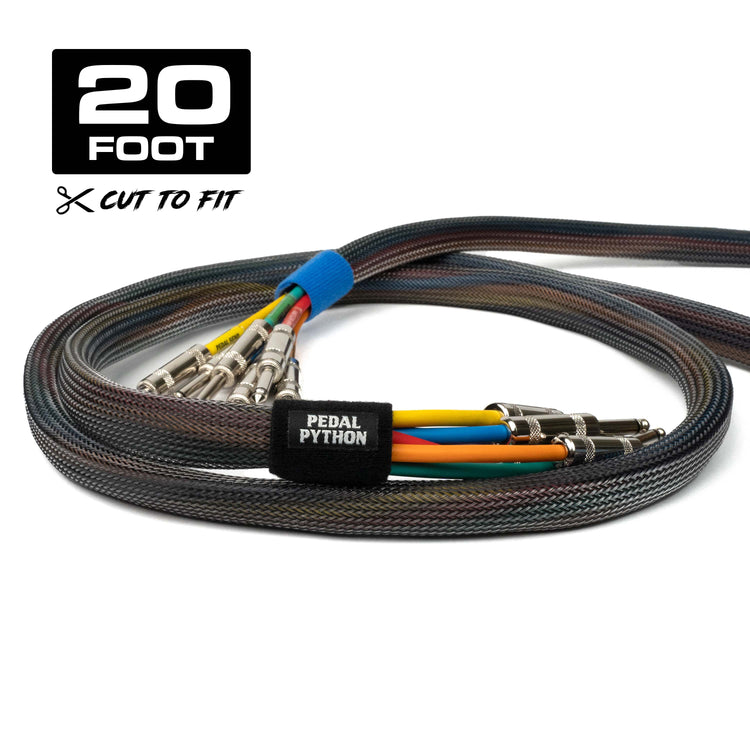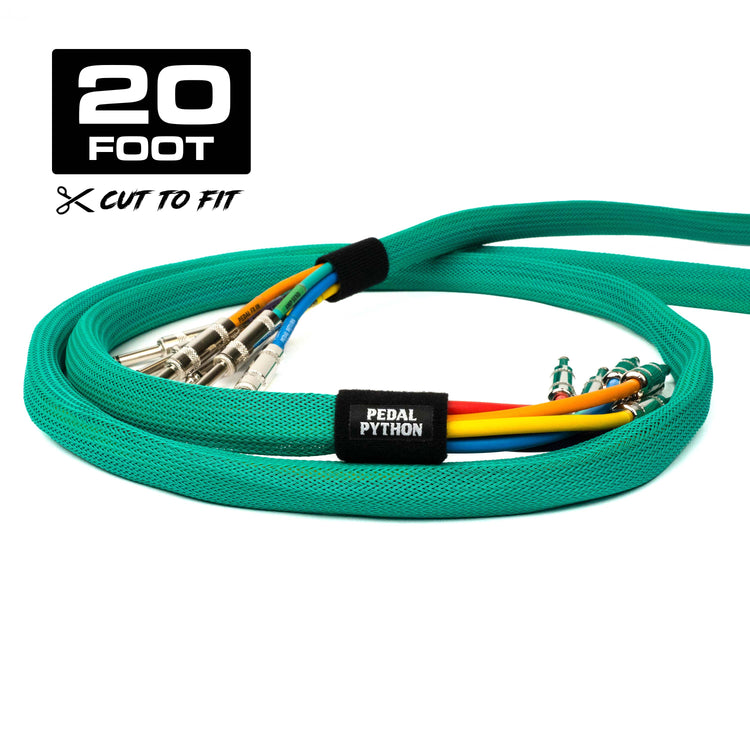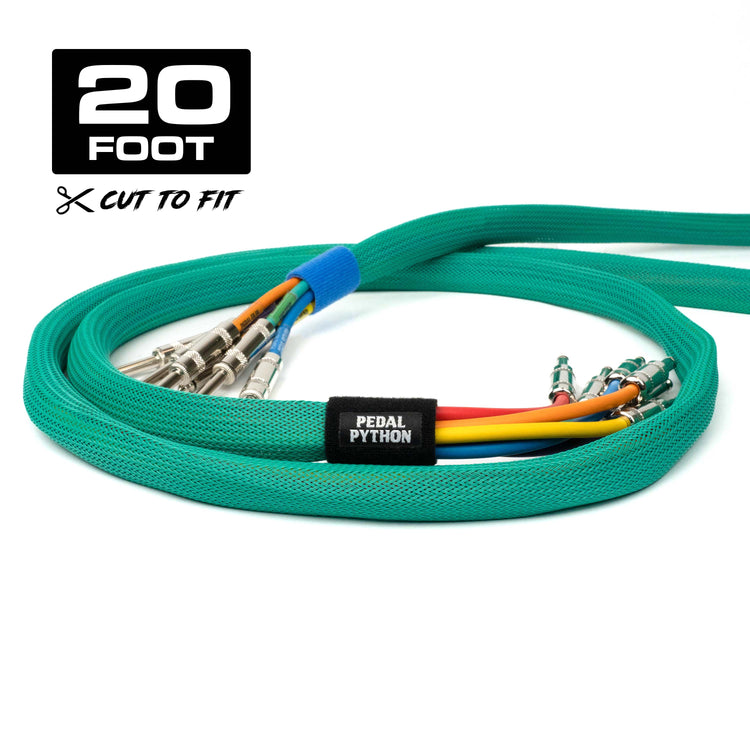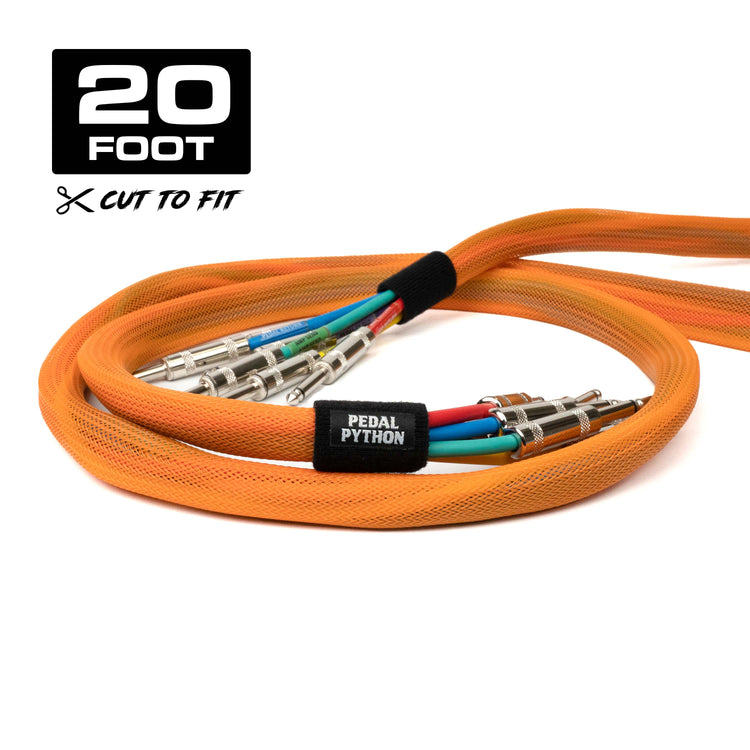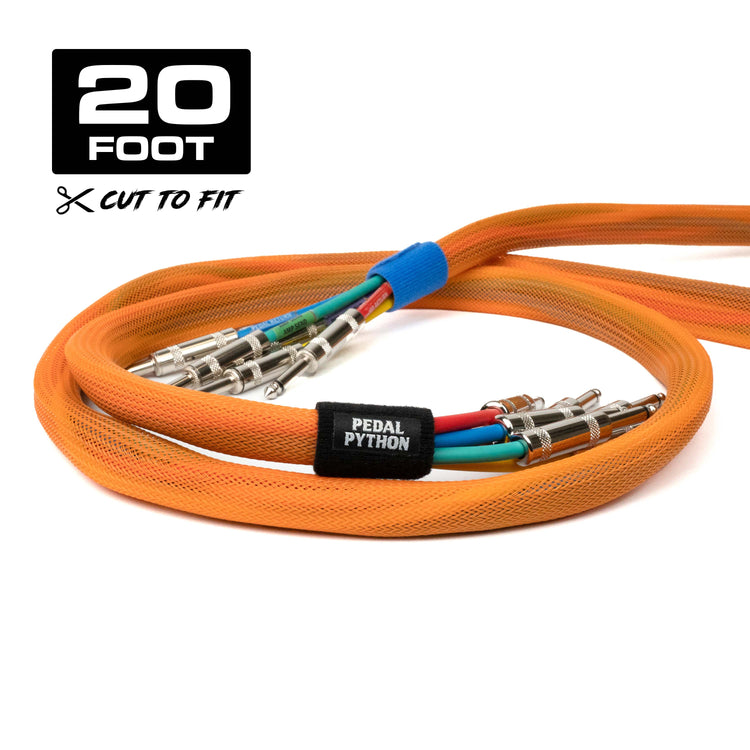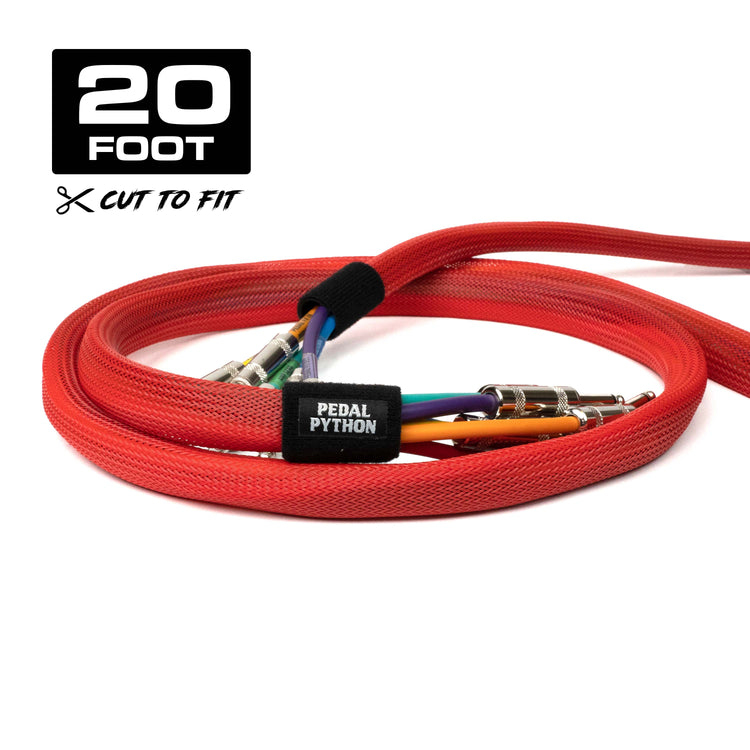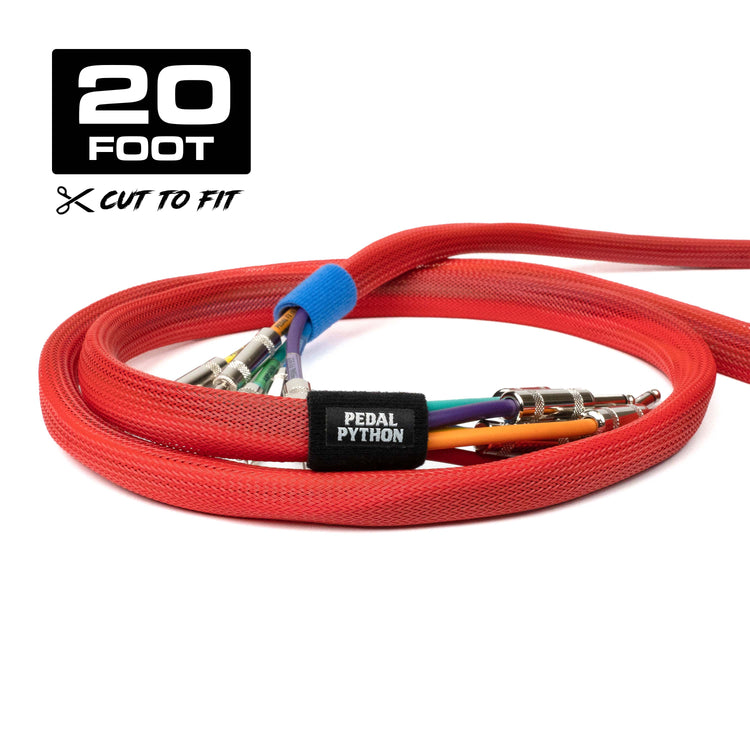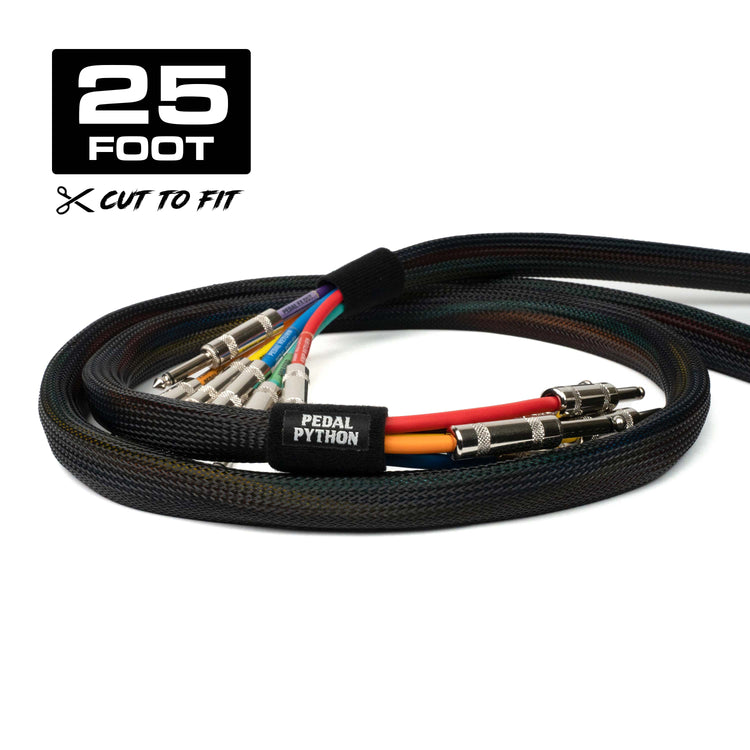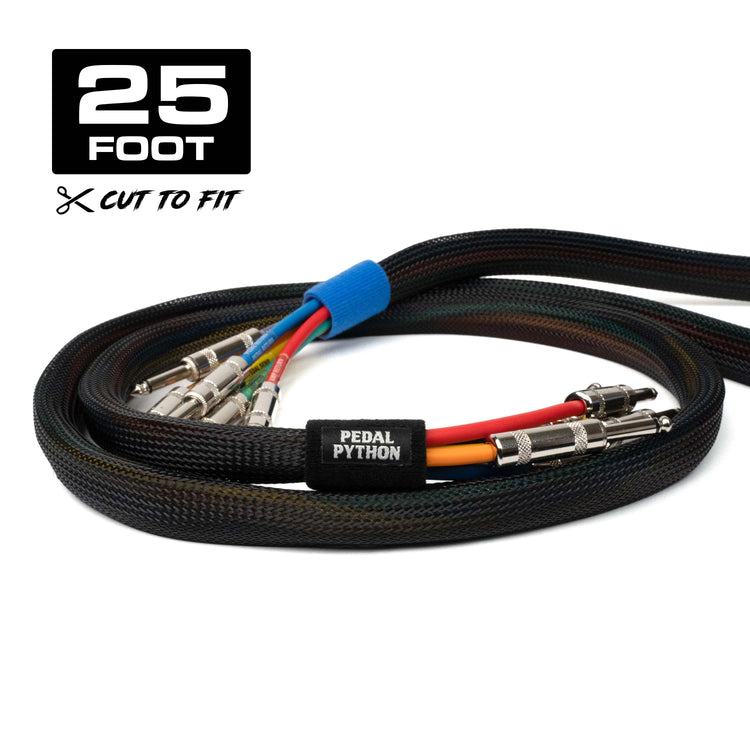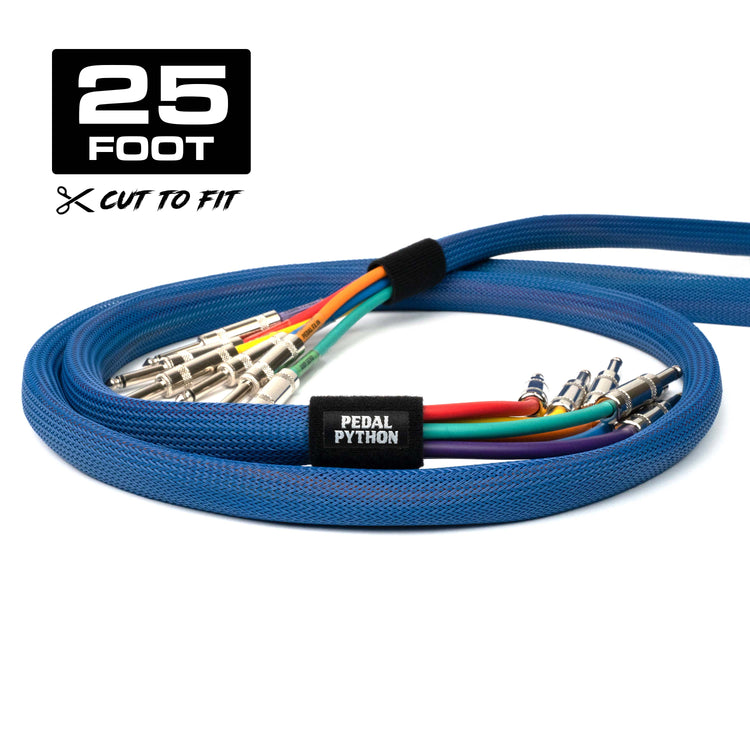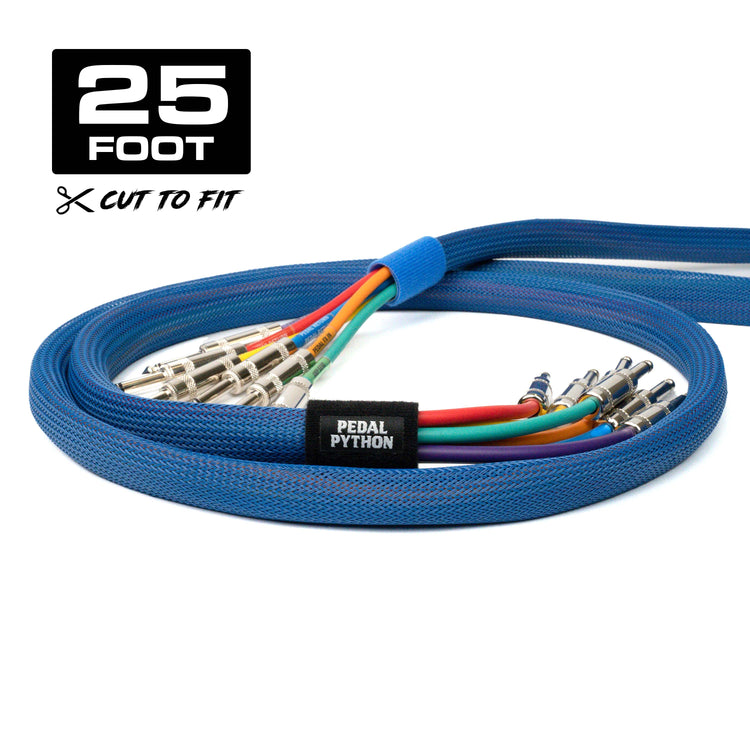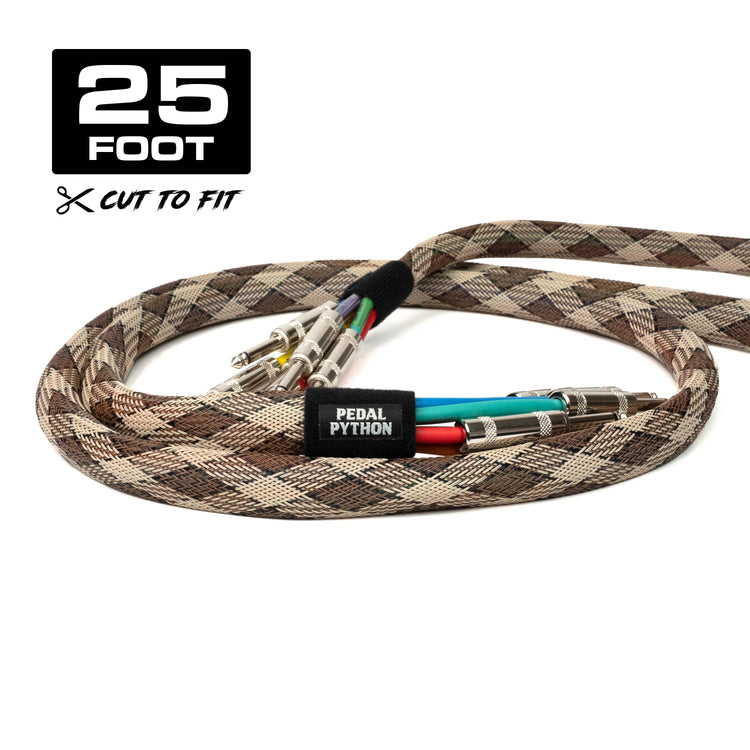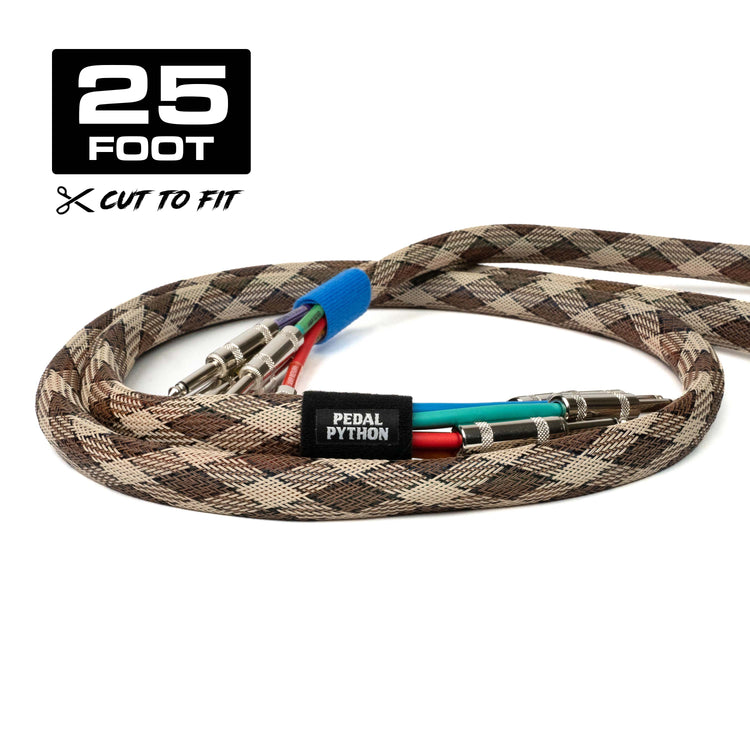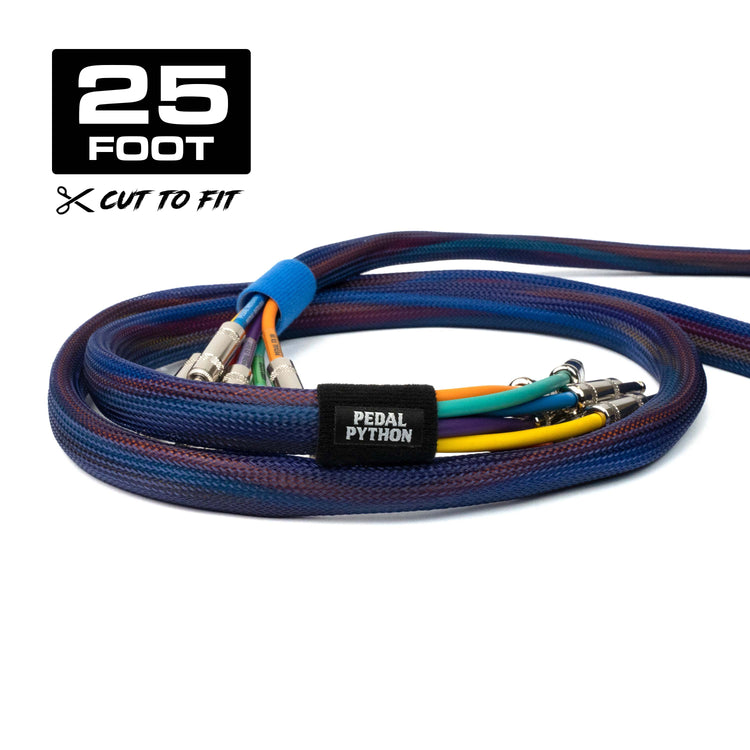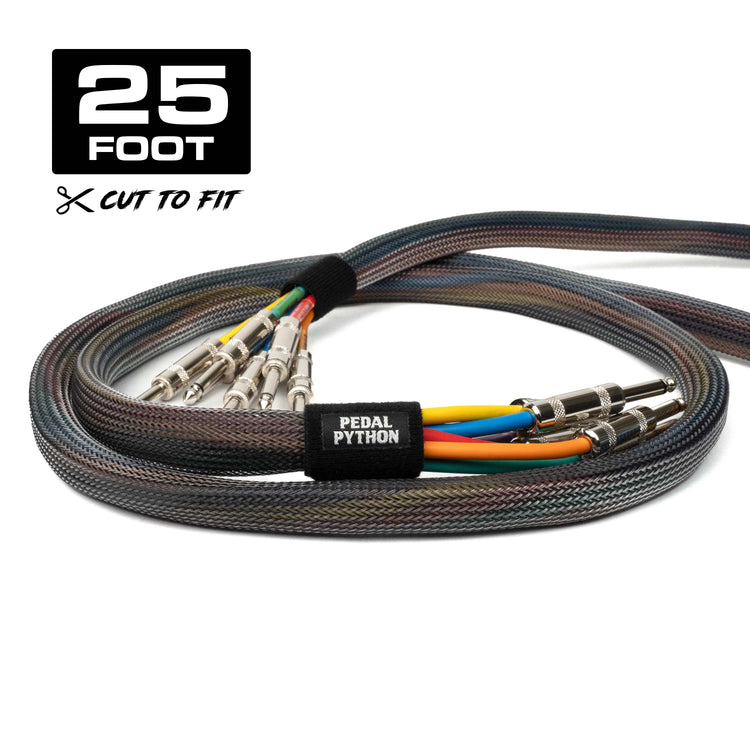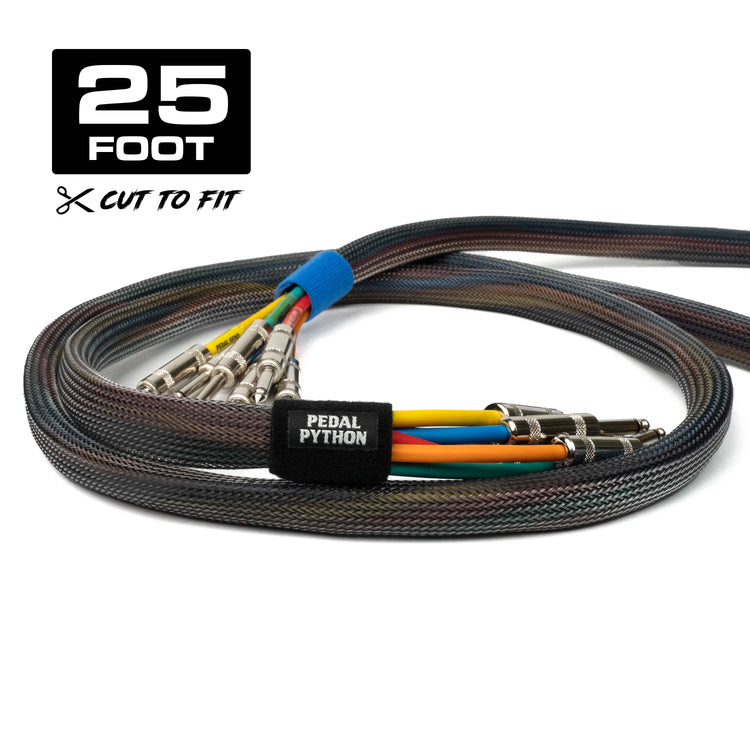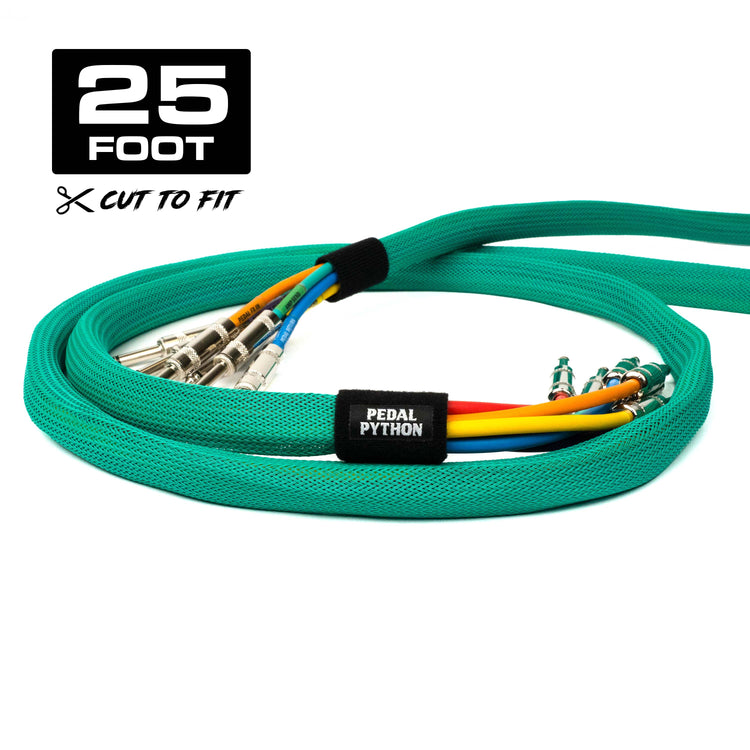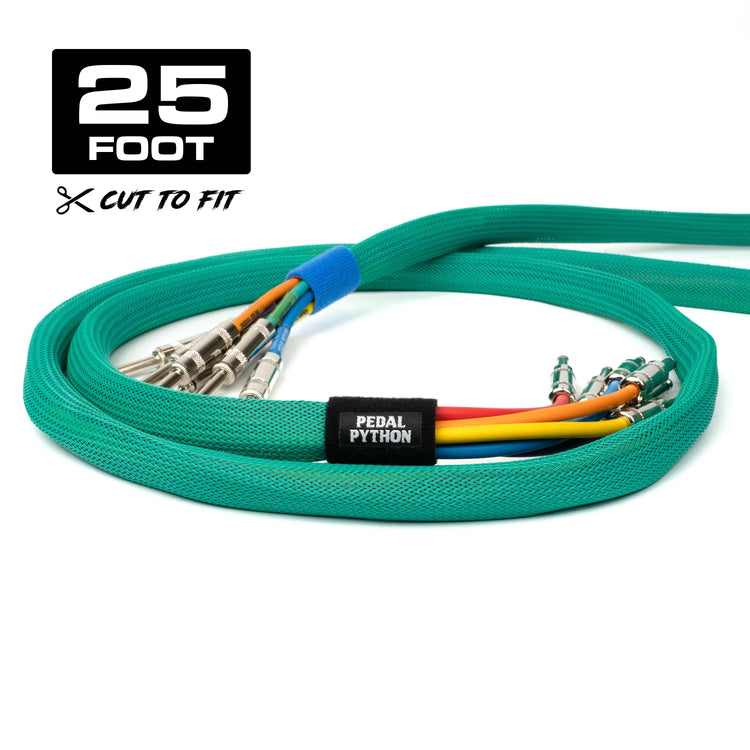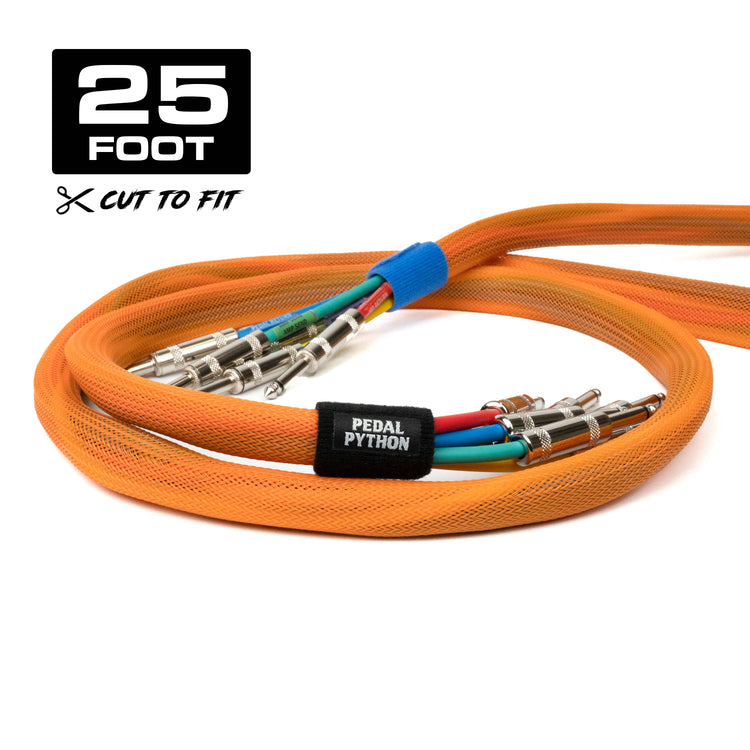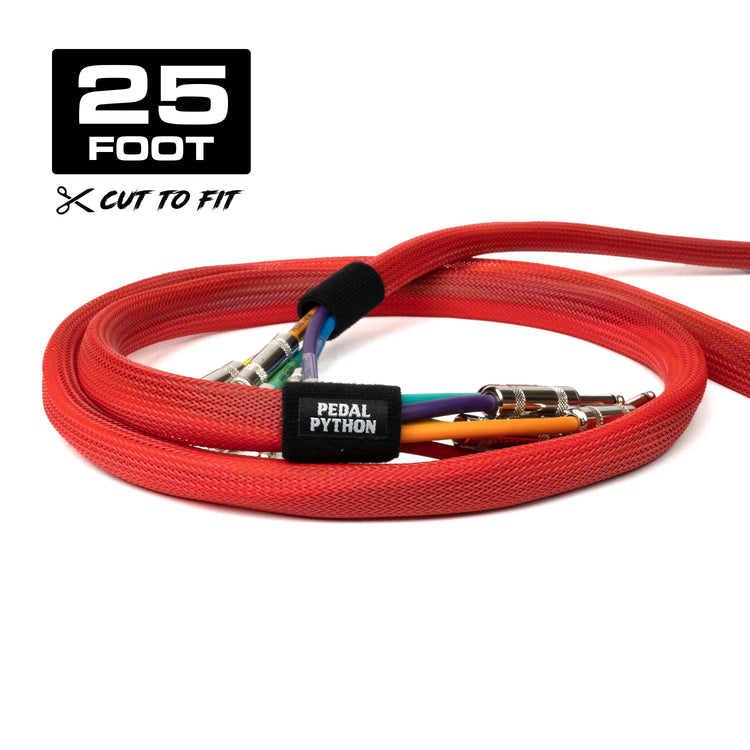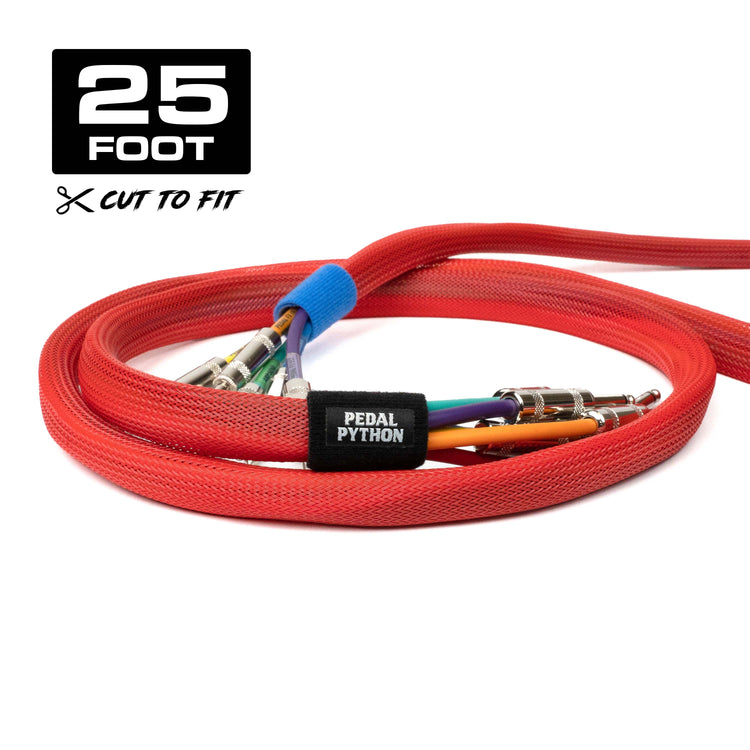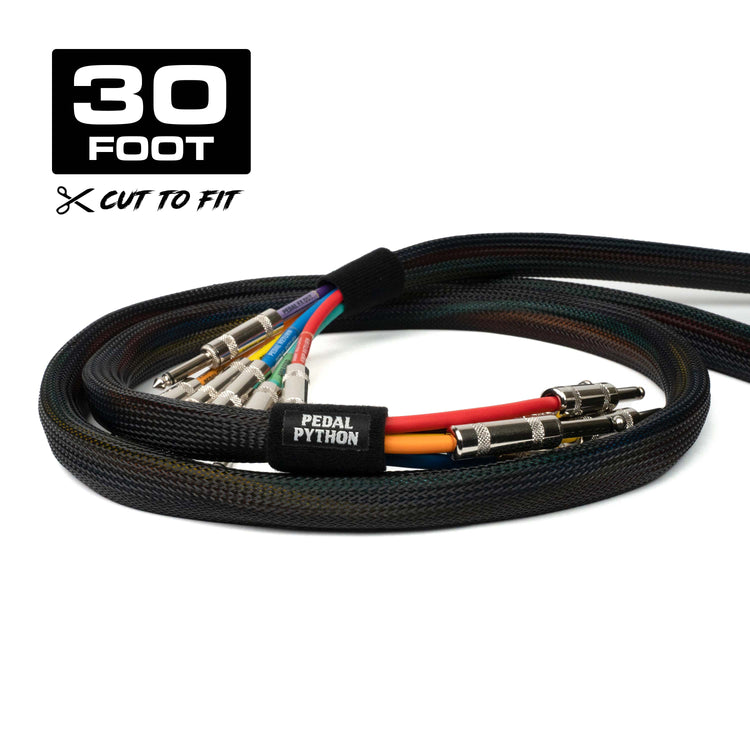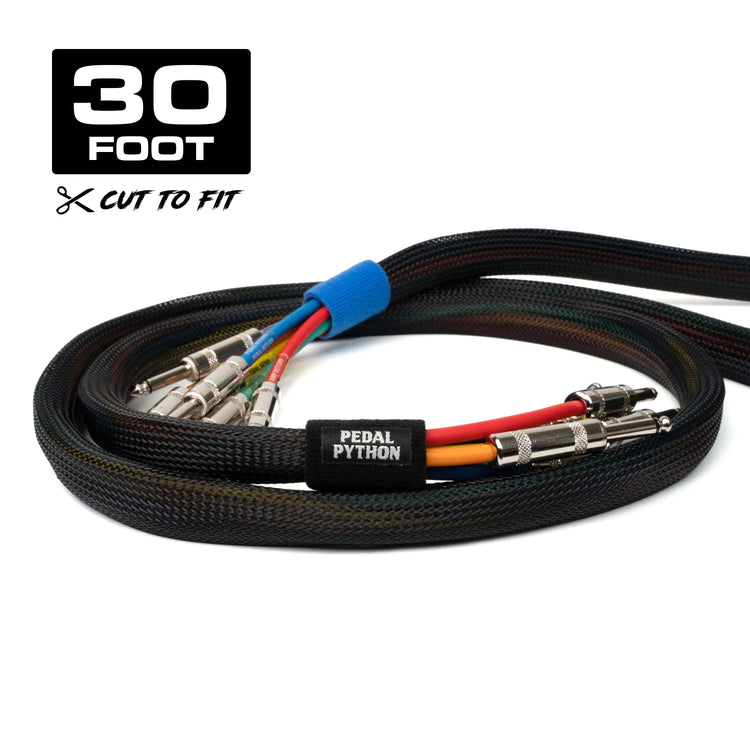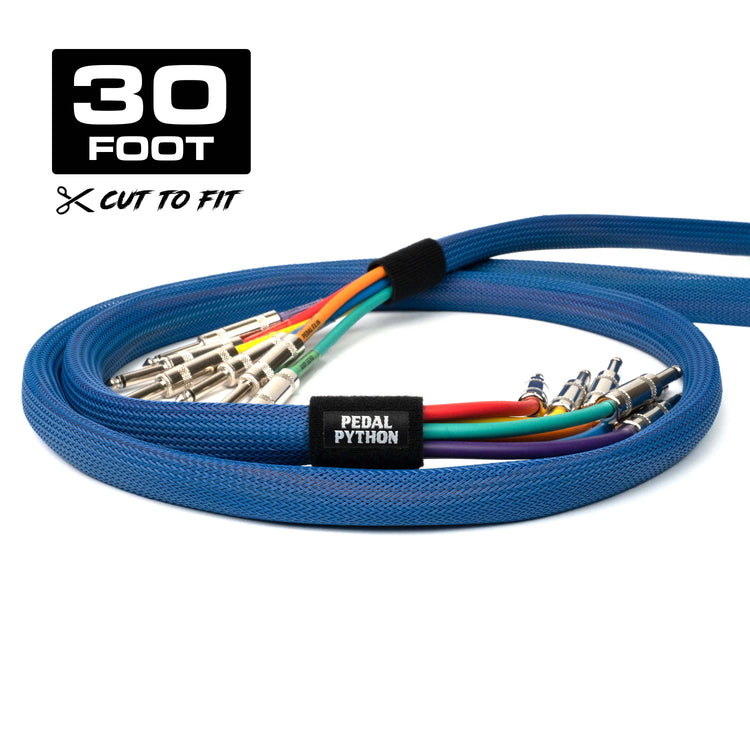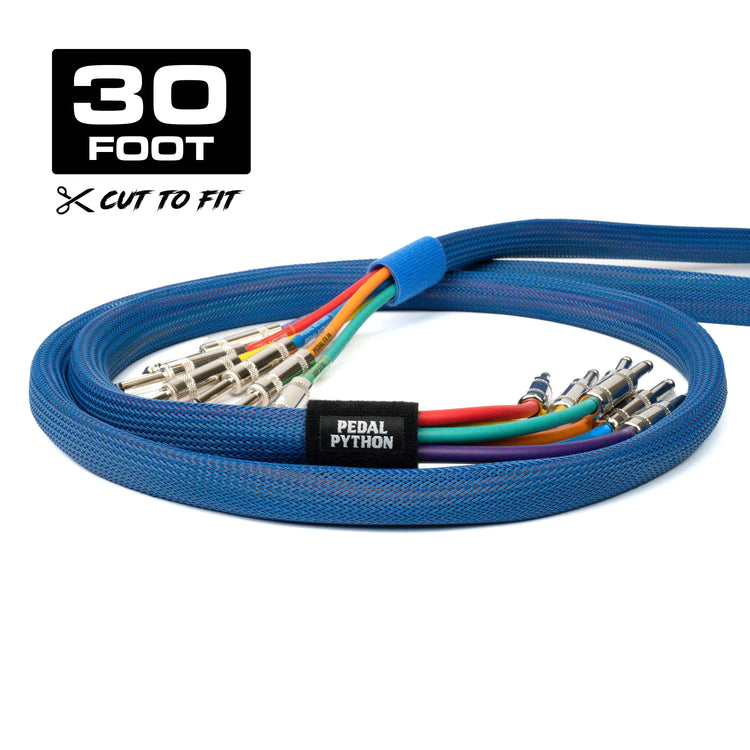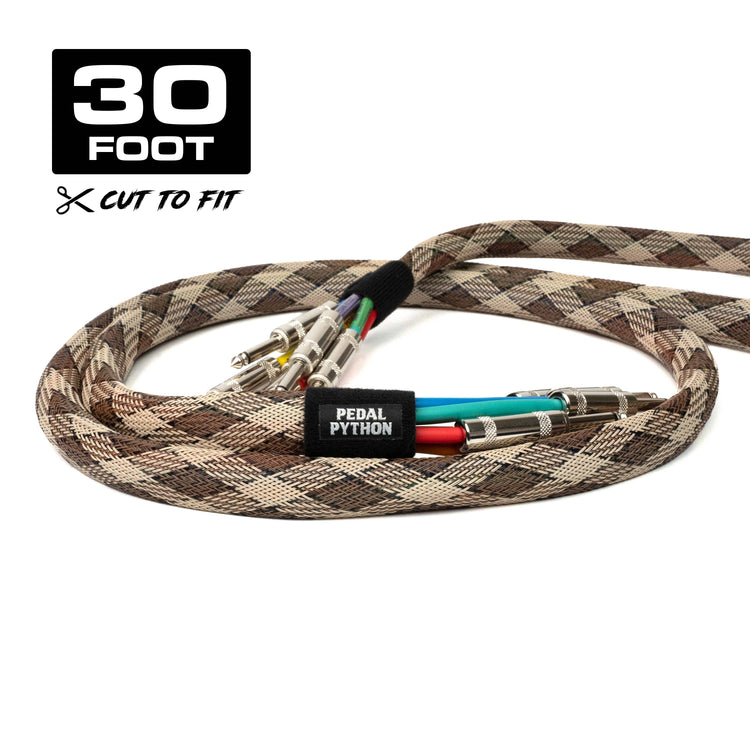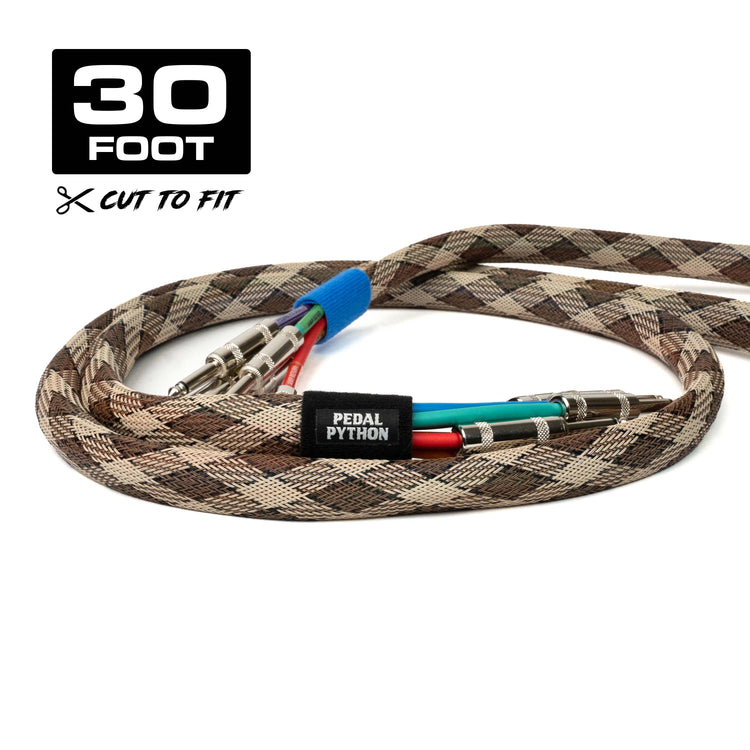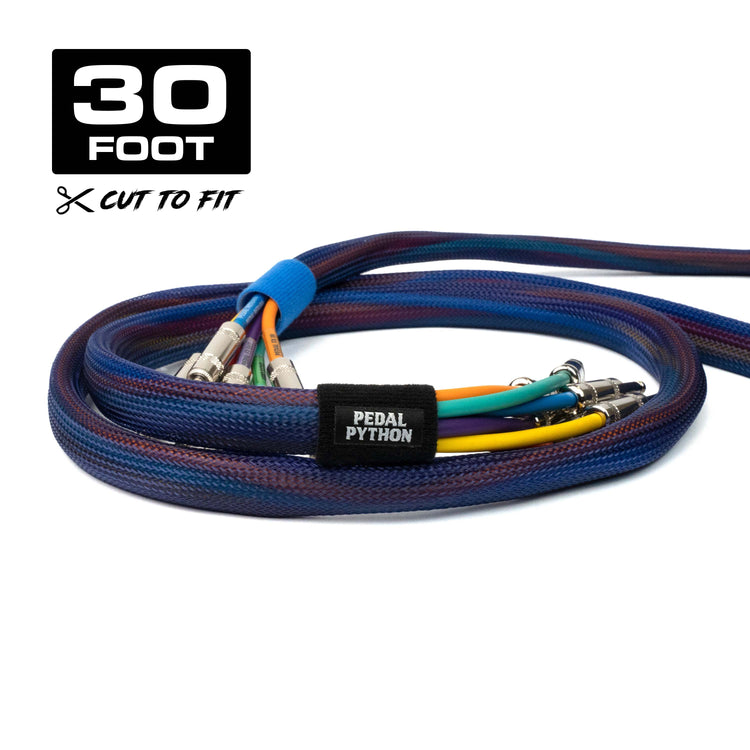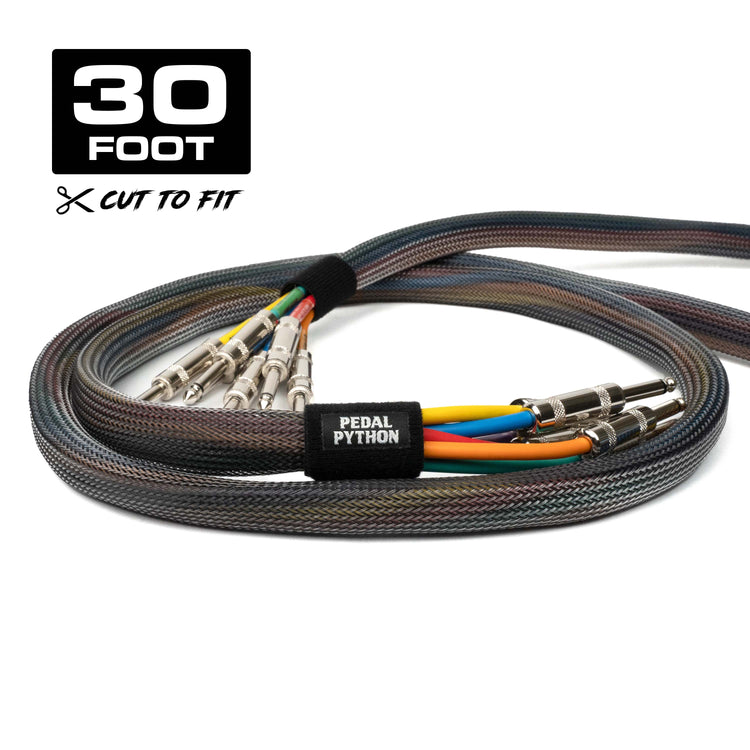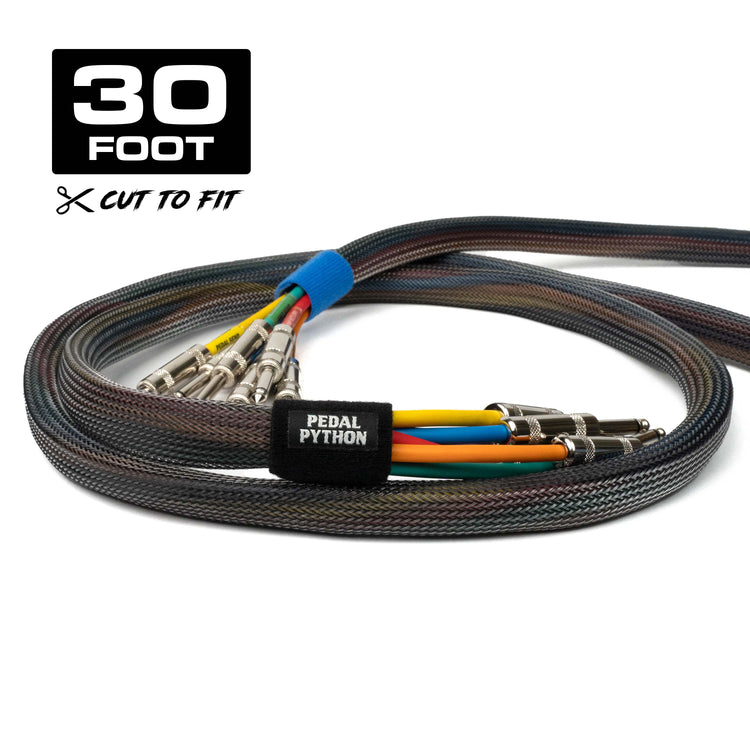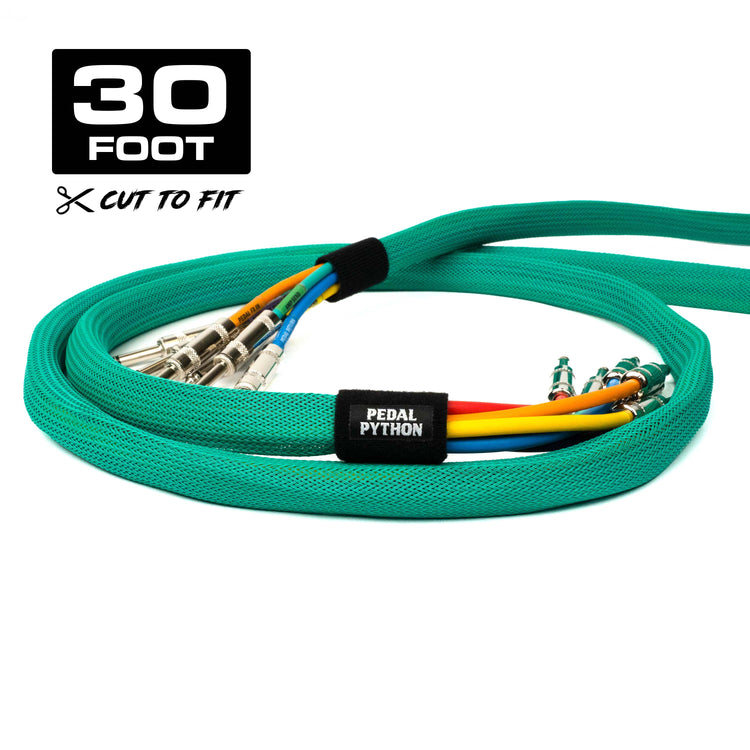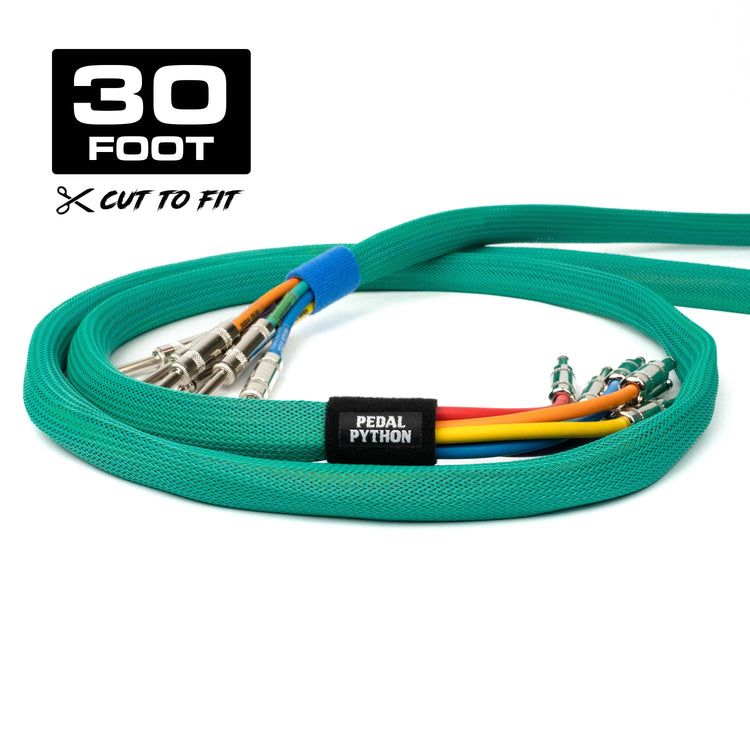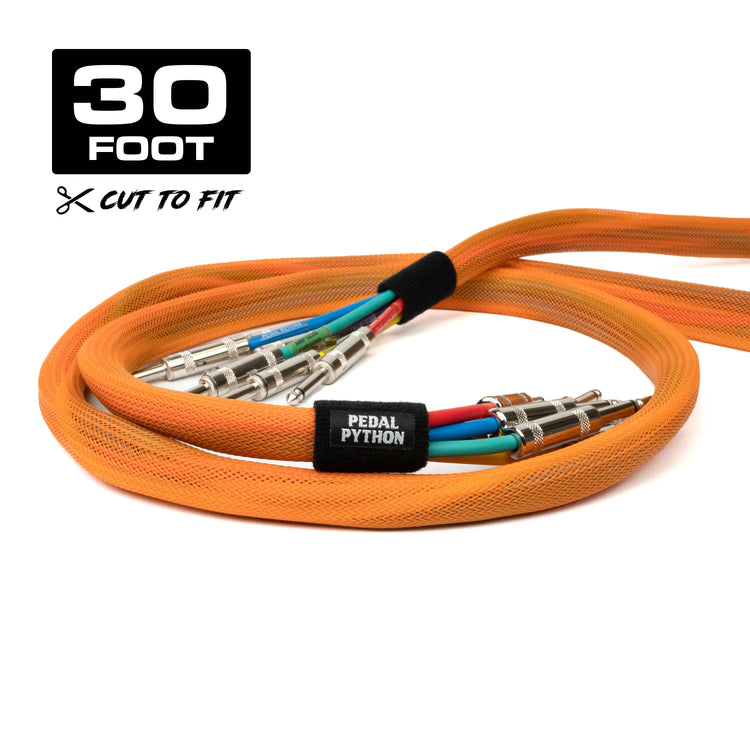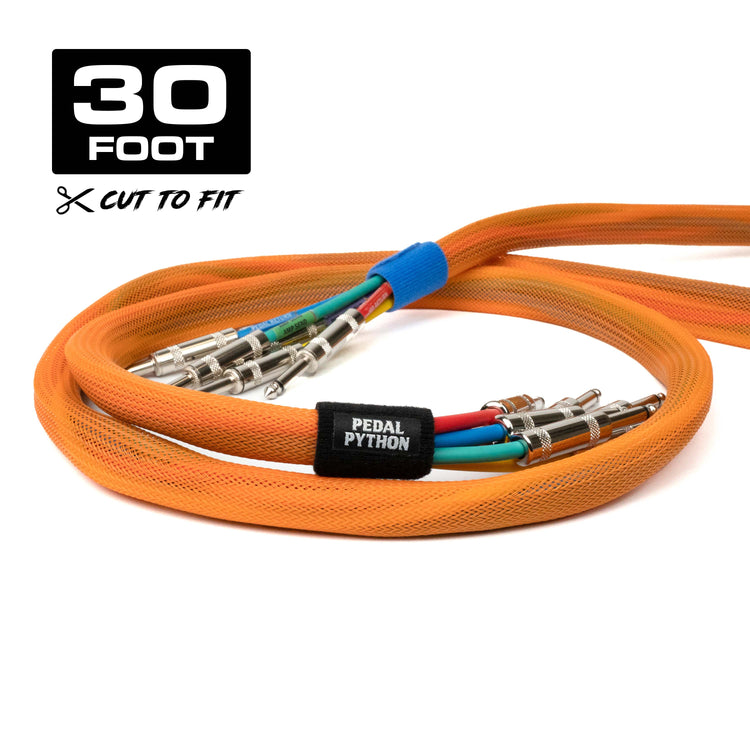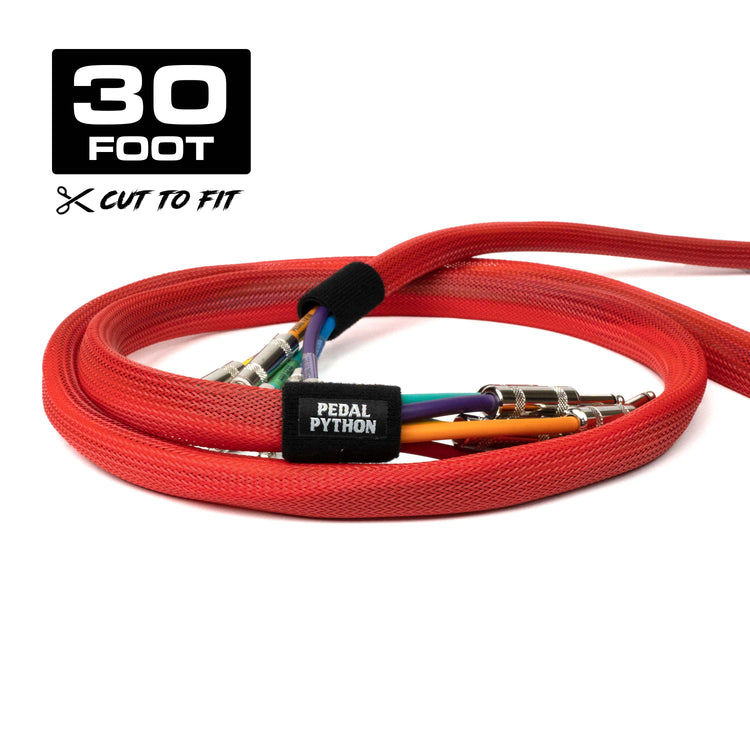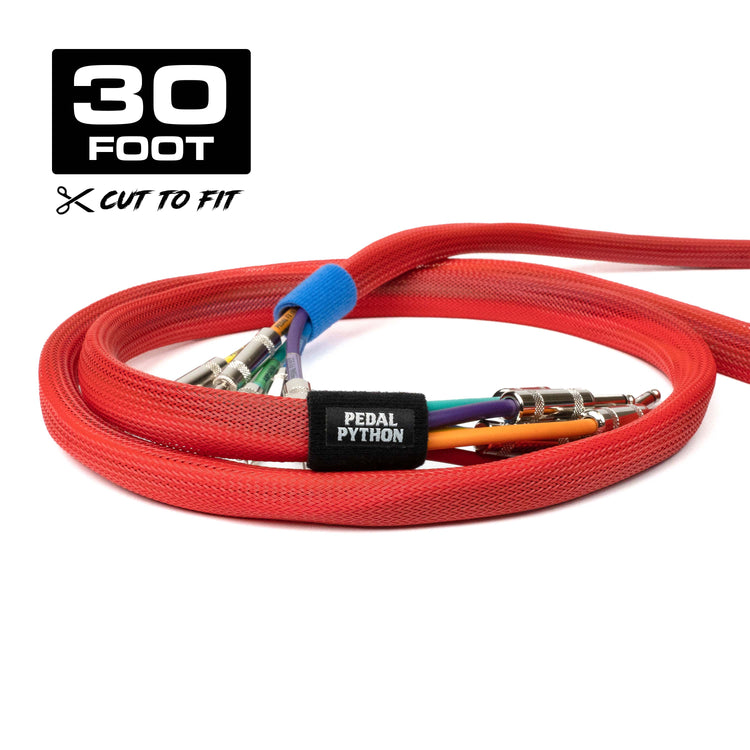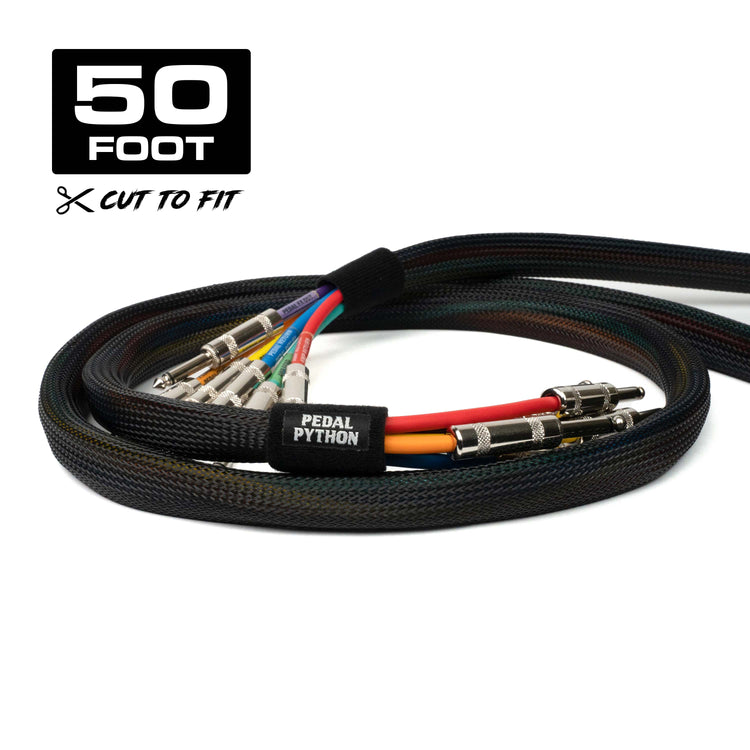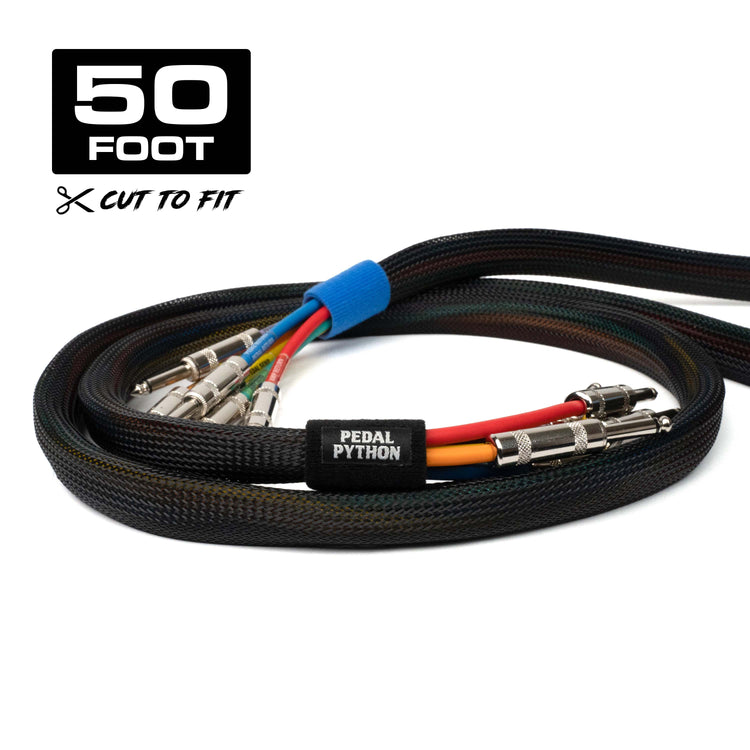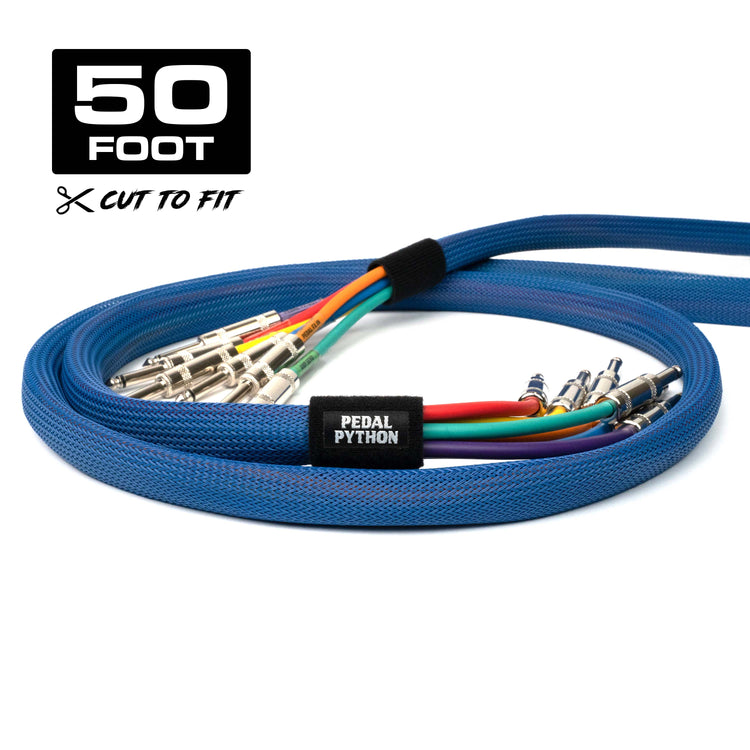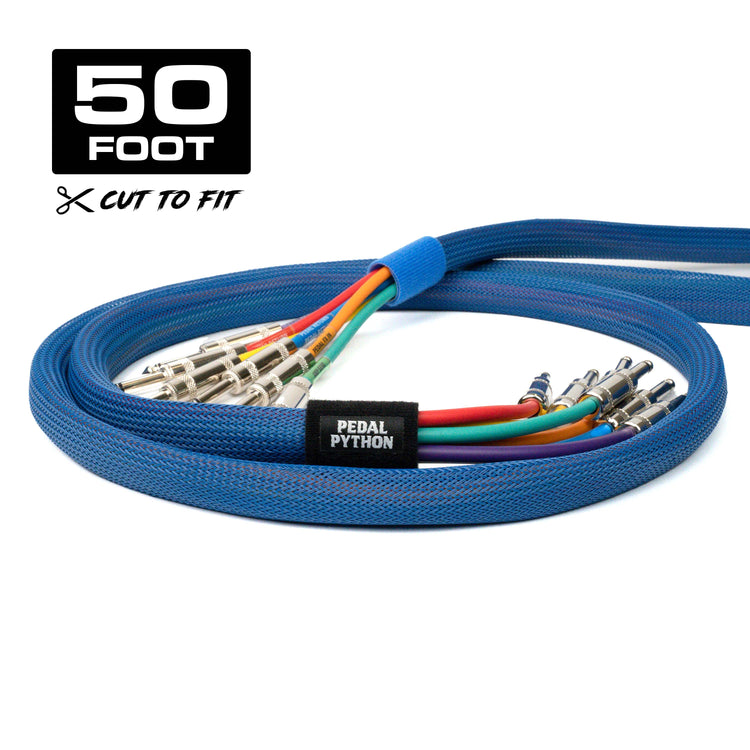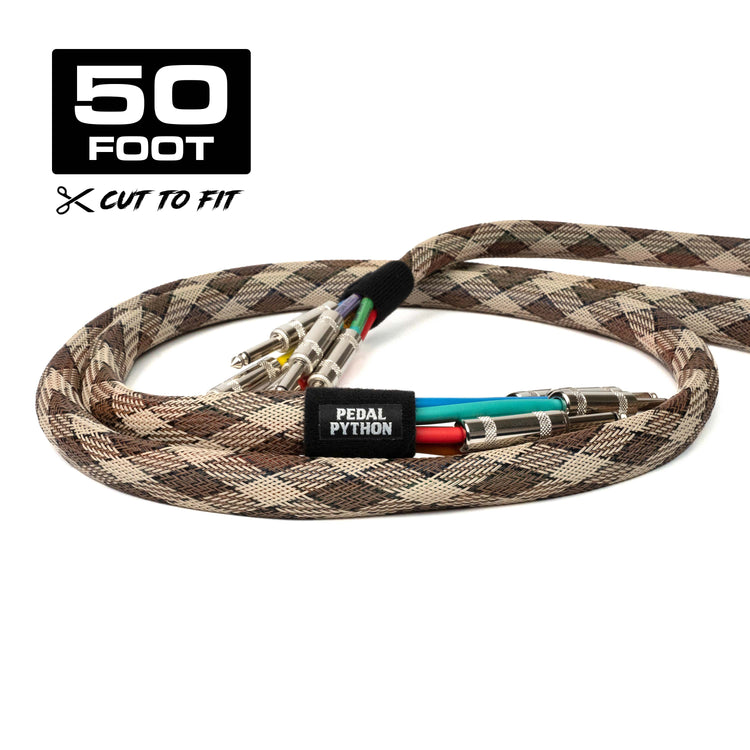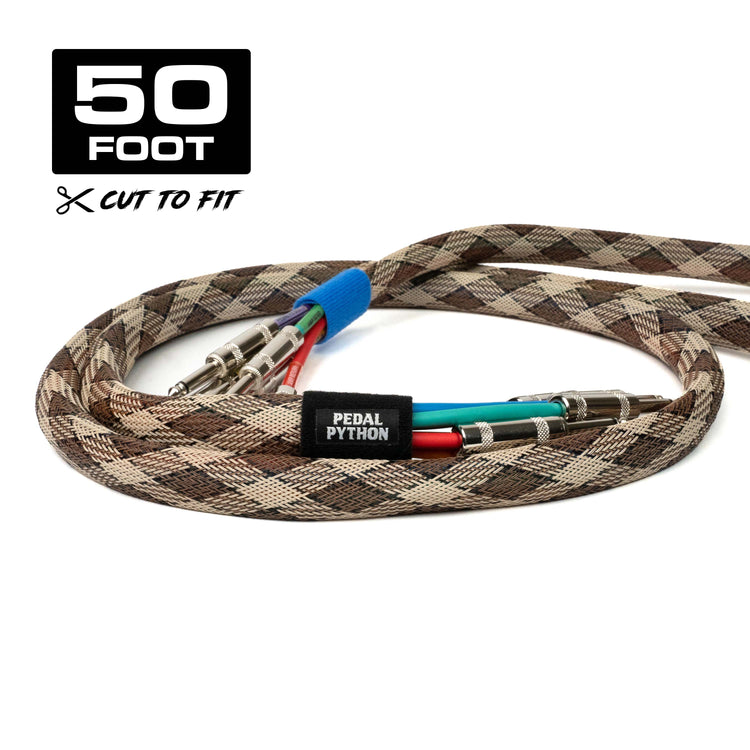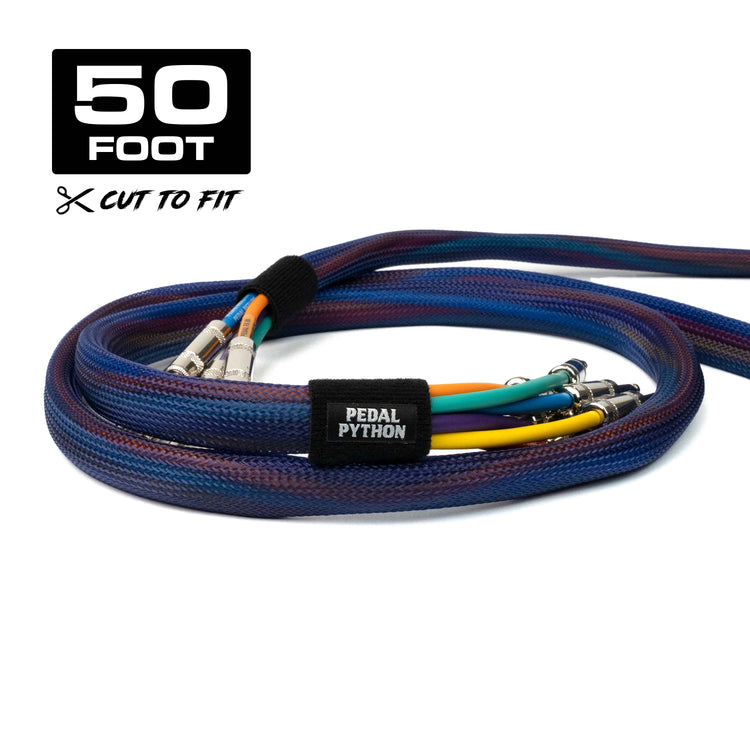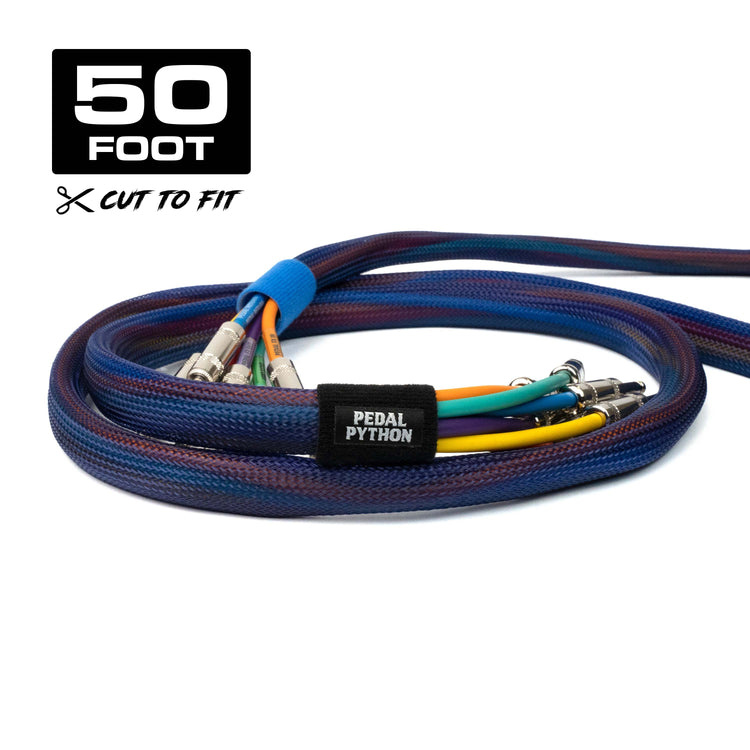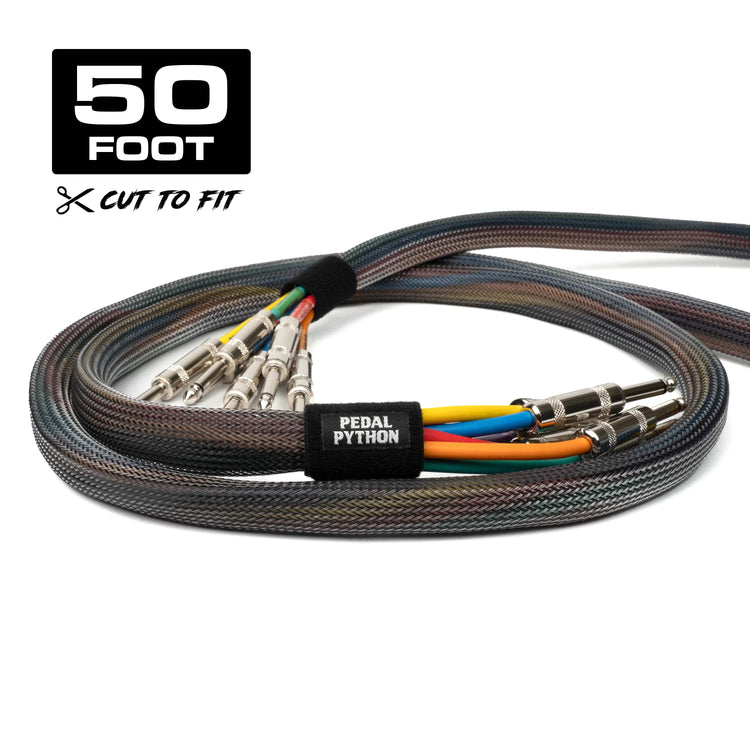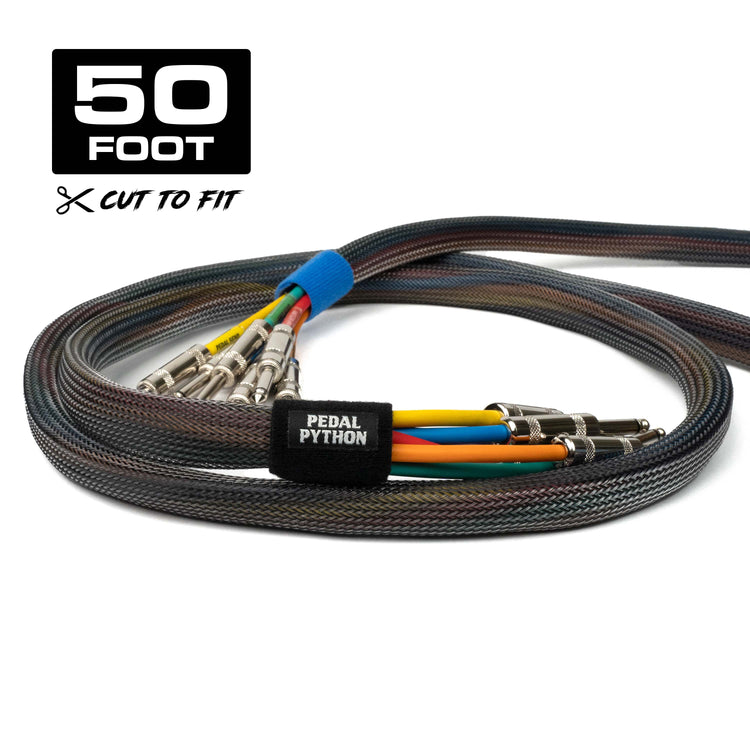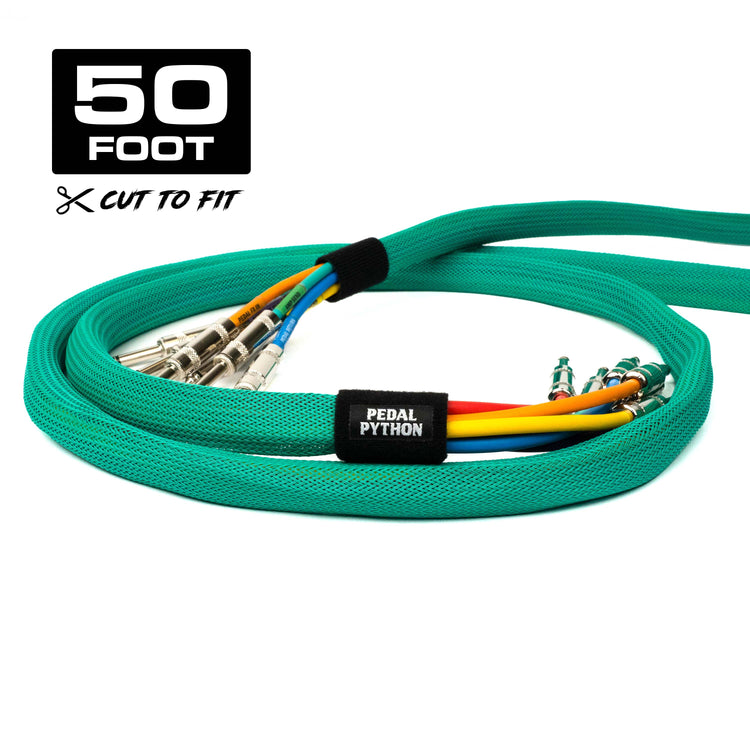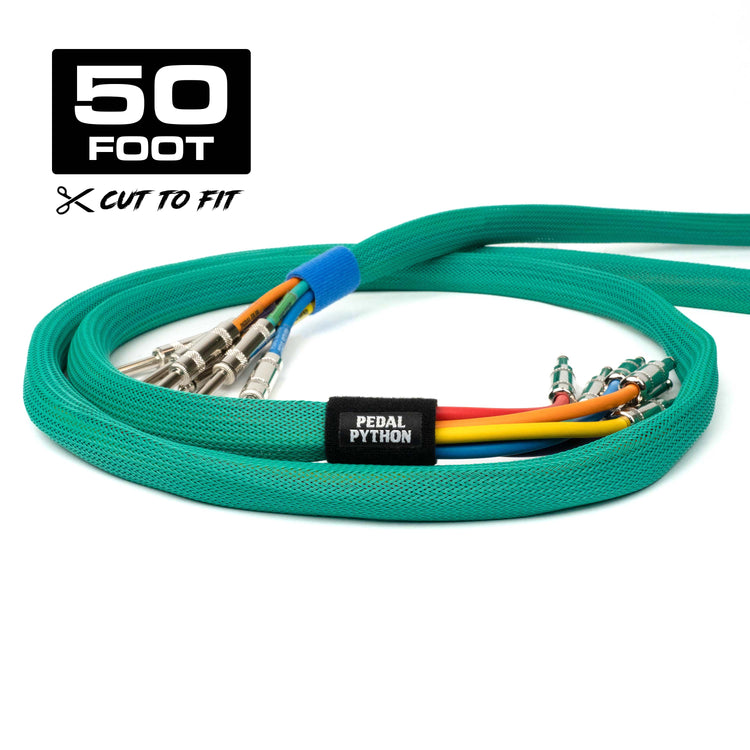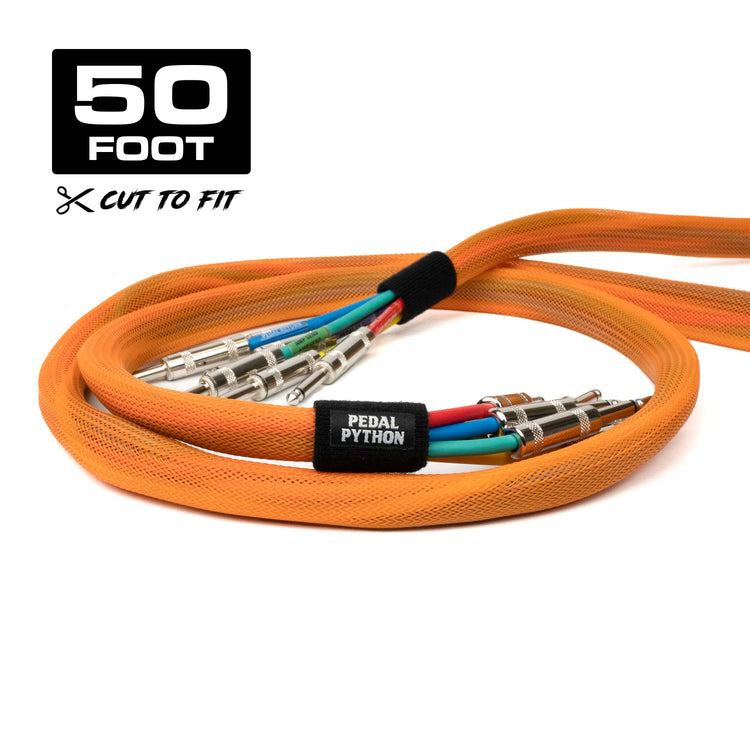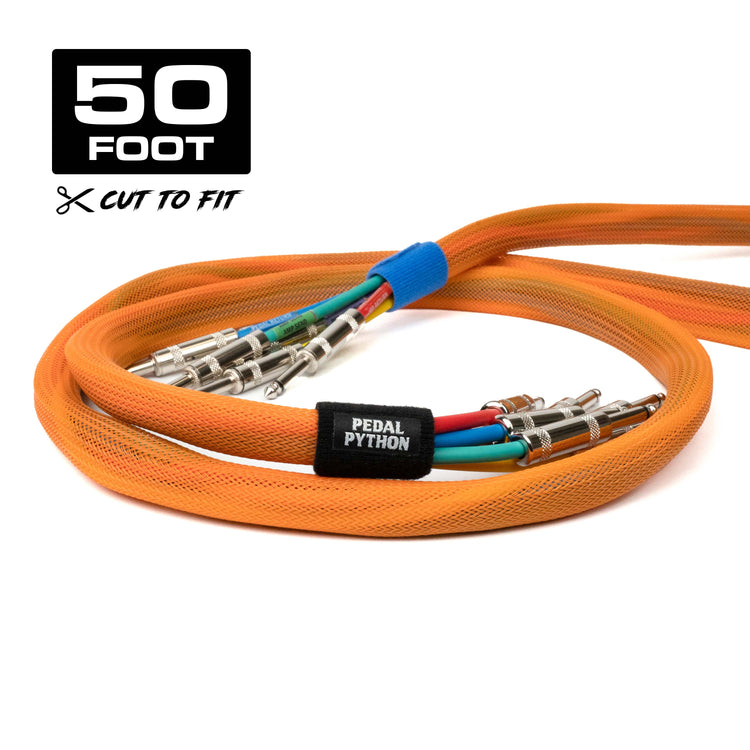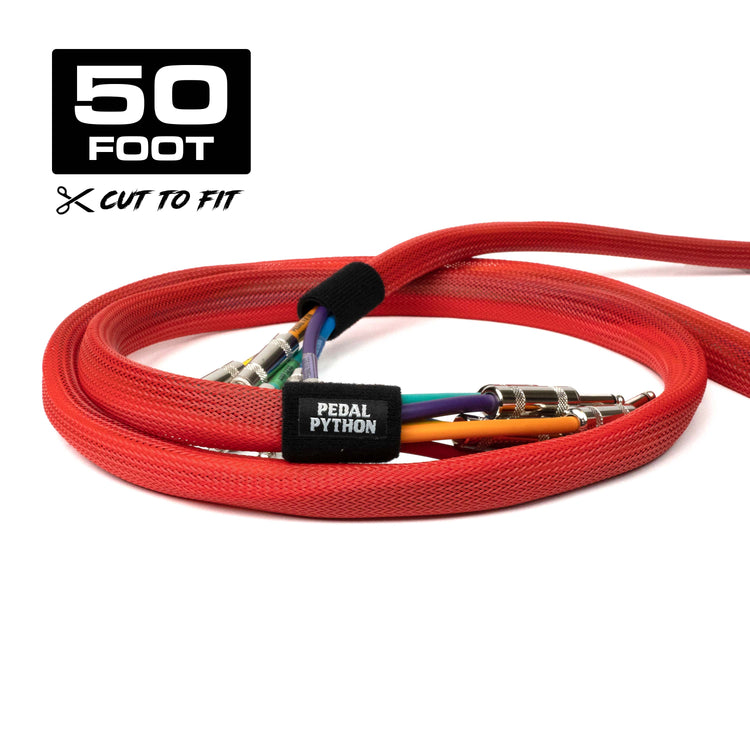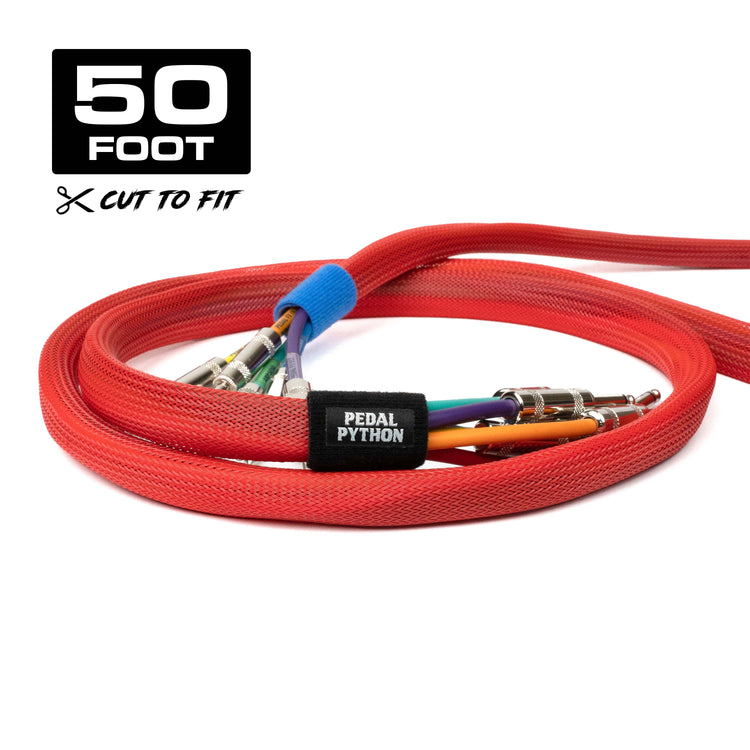 The Pedal Python™ Edge
Pedal Python looks great and protects your gear, while cutting your changeover time by 50% or less!
Conceal
Pedal Python wraps your cables in a sleek snake keeping them out of sight - keeping the audience's eyes on you!
Protect
Prevent damage to your cables with the durable, industrial strength Pedal Python™ sheath. Built to stay in place show after show!
Streamline
Pedal Python™ is reusable, cut to fit, and can wrap up to seven of your cables at once - yet typically weighs less than 4 ounces!!
Save Time
Be a professional! Get on and off the stage fast with only one convenient snake to pack away. 
Take your rig to the next level with Pedal Python™ accessories!
Our Right Angle Tool adapts your right angle plugs for use with the Pedal Python™ system. Customizable Cable Labels help you easily connect your cables fast! Add an extra-long 25 foot Power Supply Cable in case you're far from an outlet, or grab Extra End Wraps to allow cable breakouts in your snake!
Explore Time-Saving Accessories
1,000+ industry professionals rave about Pedal Python™



 By far some of the best customer service ever!!!!!!  

Shane J., Tech for Imagine Dragons
Just wanted to drop you a quick note and say how much I loved the kits. The Pro end wraps are great. Thanks again!

Josh Mockerman, Tech for Tim McGraw, Dan and Shay
THANK YOU SO MUCH. These Pedal Pythons have blown away our expectations of both quality and design. We are very impressed. Thank you so much! You rock. 

Christian Giroux, Bassist for Kaylor Cox
"Honestly the simplest most effective piece of headache saving gear I own!"

@wesliggett on Instagram
I received my Pedal Python and got it installed easily and I must say it's a fantastic product! Much better than the zip ties, rig breakdown times will be more efficient and easier too! It's a must have accessory for guitar players!

Tim Warren